From the expensive desk lamp to a multi-tasking rainshower, here are some cool things to buy to start the year right
Men are deceptively simple creatures. No matter what their interest or hobby might be, they can be a pain in the a** to shop for, whether it's for a birthday or surprise. But however daunting this task might seem to be, it can be done. From the expensive desk lamp to the multi-tasking rainshower, here is a whole bunch of gifts to get you started.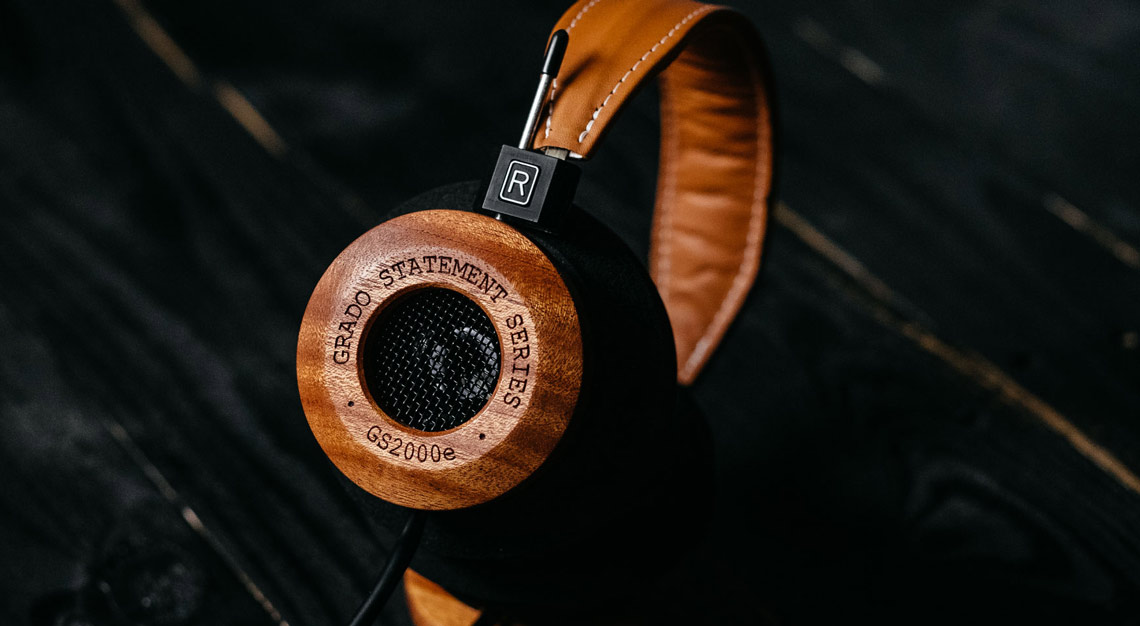 Grado GS2000e
What about it: There is nothing in the audiophile world that quite sounds like a Grado headphone. Its distinct, energetic house style has made it the headphone of choice for rock aficionados. But the Signature Series GS2000E goes further – they're excellent headphones, period. The distinctive, retro look is a testament to Grado's belief in minimalist design and its love affair with wood. Like musical instrument artisans, they believe that perfectly matched tone wood will bring out the true harmonic structure of the music, and employed a mahogany housing with a hybrid maple chamber to hold the 50mm audio drivers, achieving a fantastic balance of audio transparency, responsiveness and dynamics. Yours for US$1,395 (S$1,895).
Robb tip: Musicians like John Mayer swear by Grado headphones, especially when recording and mixing albums in the studio. Enough said.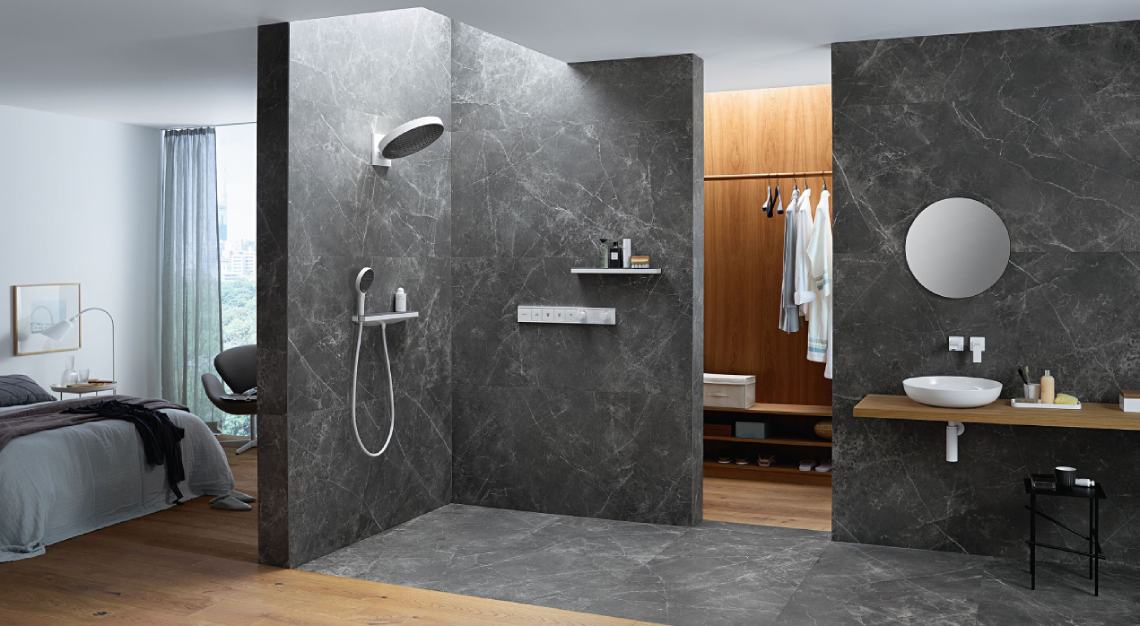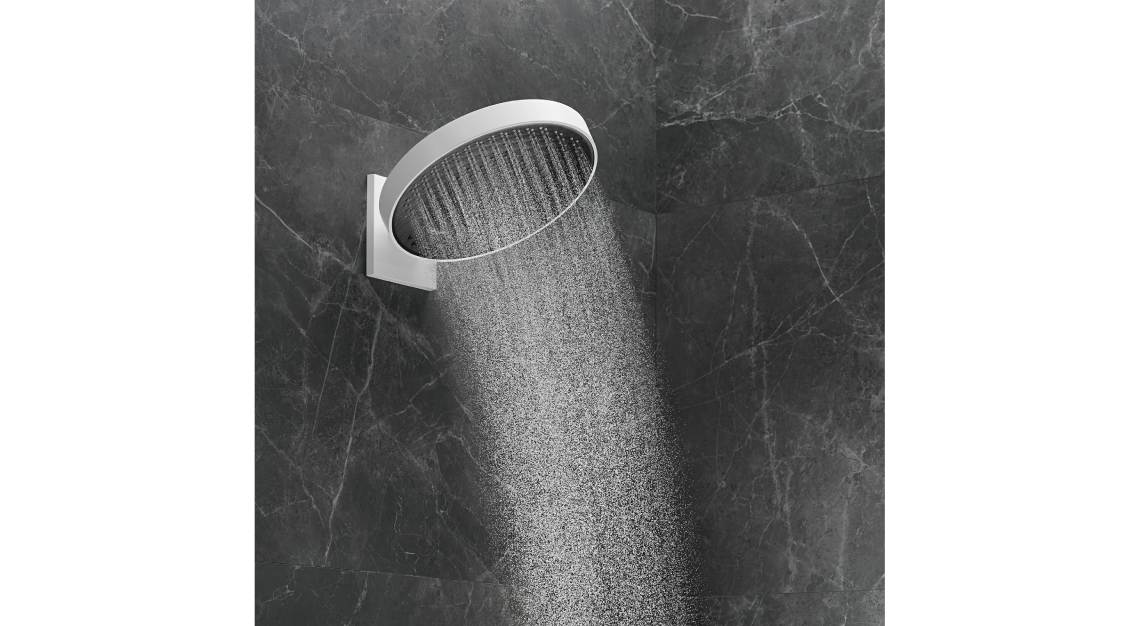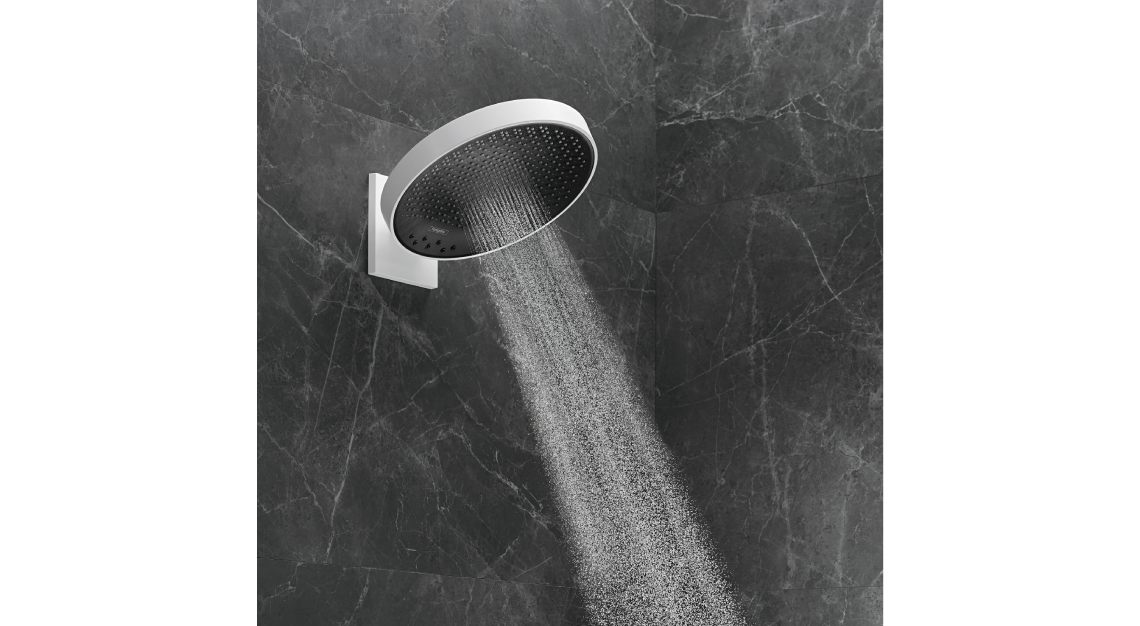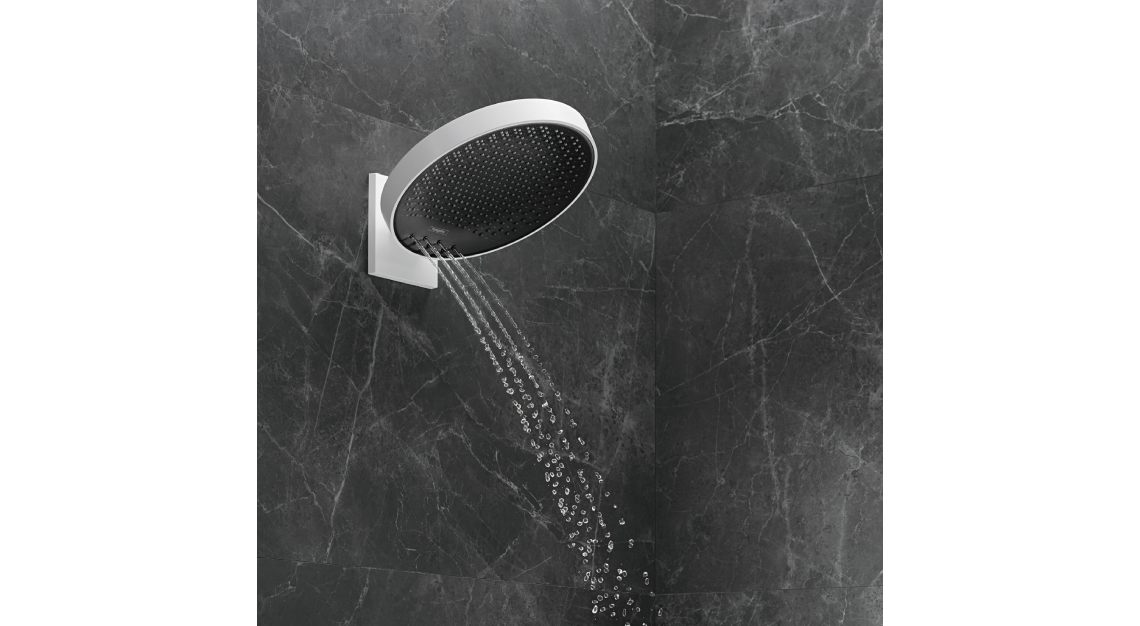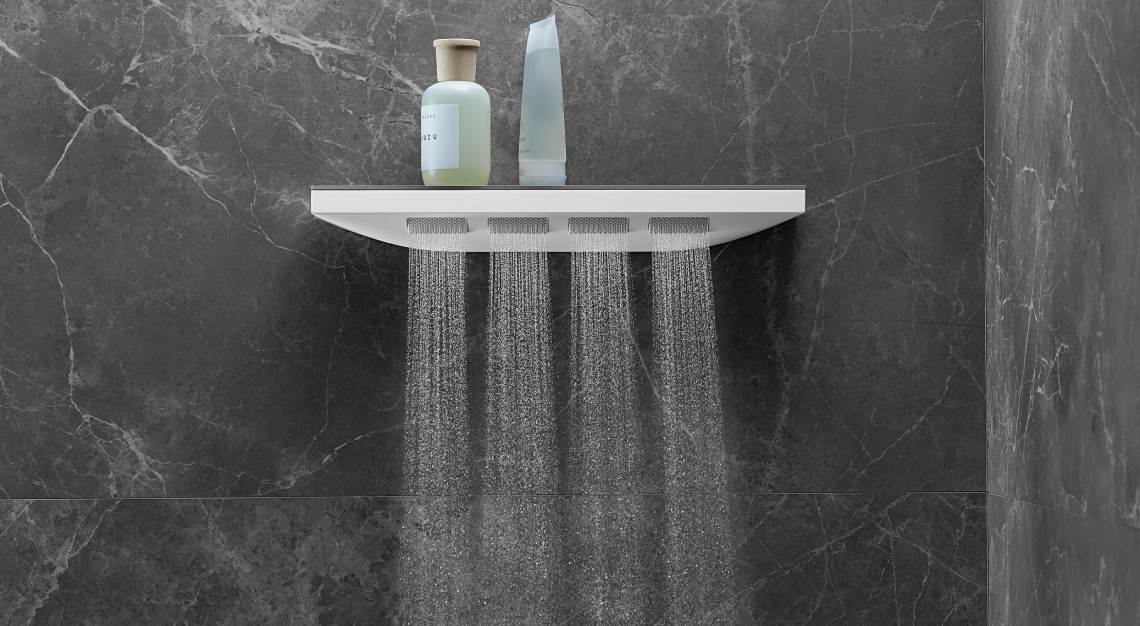 Hansgrohe Rainfinity
What about it: For many of us, a shower is not just a shower. Hansgrohe understands and has come up with Rainfinity, an well-rounded showering experience. Besides the hand shower and the usual shower pipe, it offers three different scenarios combining style and relaxation to transform all showers into a spa-like indulgence, be it to kickstart your day or to recover after a long day at the office. The pre-configured scenarios have been designed with experts from the Phoenix Design team and through the astute use of architecture, will set your mind at ease with a shower of ultra-soft or intense micro-droplets, or a stream of soft sprays. Price on ask.
Robb tip: Designed in pursuit of minimalism, the Rainfinity comes in only two colours – matte white and chrome – and a concealed thermostat featuring a maximum of five control buttons.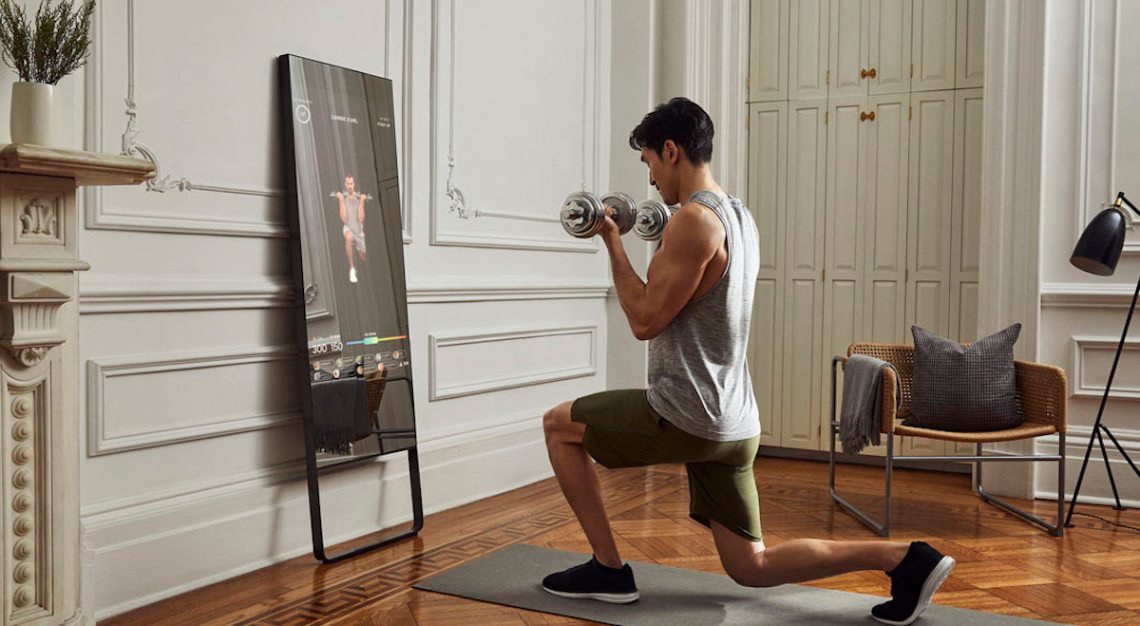 Mirror
What about it: This wall-mountable Mirror takes up little space but it turns your home into a personal fitness studio. Coupled with The Mirror Membership (US$39 / S$53 per month, minimum one year), this fully-featured mirror doubles up as an interactive display to give you unlimited access to live and on-demand fitness classes. They range from barre to kickboxing to restorative yoga and all points in between and are conducted by certified trainers from leading fitness studios in the US. Customisable playlists provide the musical backdrop while real-time heart monitoring helps you reach peak performance and tracks your progress too. Yours for US$1,495 (S$2,031).
Robb tip: There isn't a localised version but if you're looking for an elegant and productive way of working out at home this is worth a look. Order it via VPost, an international shipping service for even items that don't deliver out of the country.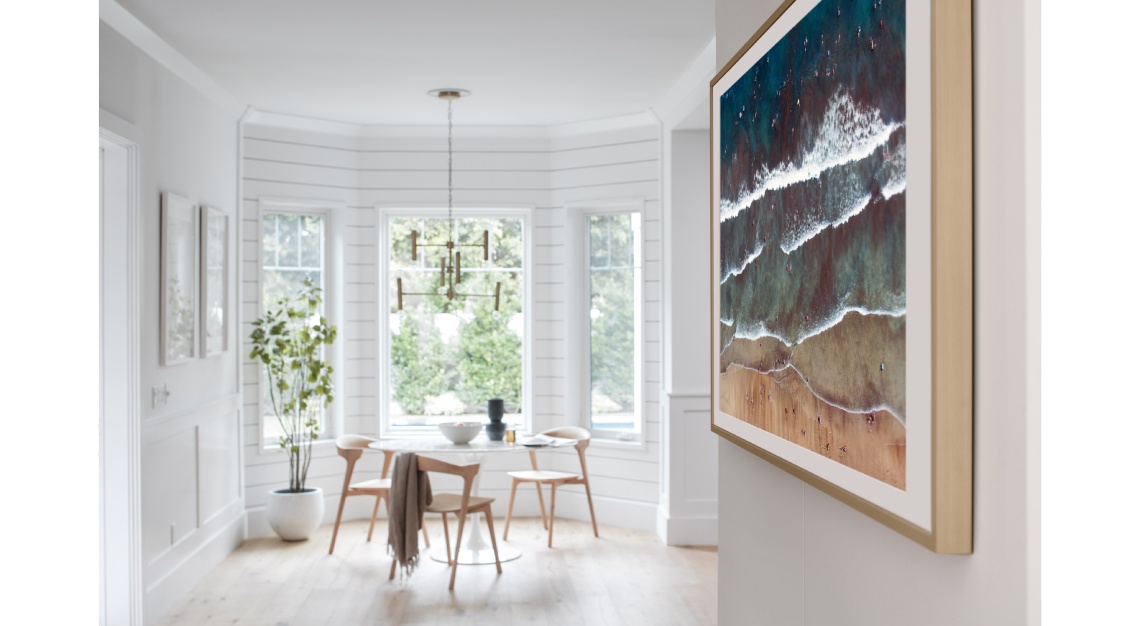 Samsung The Frame
What about it: Modern decorations require modern solutions, said no one ever. But that didn't stop Samsung from developing The Frame, which leads you closer to Marie Kondo-esque minimalism. A QLED TV that doubles up as an art frame and can be mounted flush against the wall like the real thing, its bezels can also be customised with a variety of colour options. Switch over to Art mode to turn it into an art display, which you can select from the Art Store. Using Quantum Dot tech and brightness sensors, The Frame balances screen brightness and colour tones to perfection so you can view your art the way it was intended. Yours from S$1,499.
Robb tip: This is undoubtedly the most elegant way to integrate a TV into a room.
Apple AirPods Pro
What about it: Apple AirPods was panned for its tendency to slip out of your ears, but there are no arguments about how seamless the listening experience is. In that sense, AirPods Pro is perhaps what AirPods should have been: wireless charging, a choice of three tapered tip sizes for a snug fit, vents to equalise air pressure for comfort, Active Noise Cancellation that negates unwanted sound externally and inside your ear, a Transparency mode to hear environmental sounds, while Adaptive EQ adjusts low and mid frequencies according to your ear shape. It's also water-resistant, making AirPods Pro well-equipped for dealing with the rigours of everyday use – and abuse. Yours for S$379.
Robb tip: There will be better-sounding wireless earphones but you can't ask for a better pair for everyday use.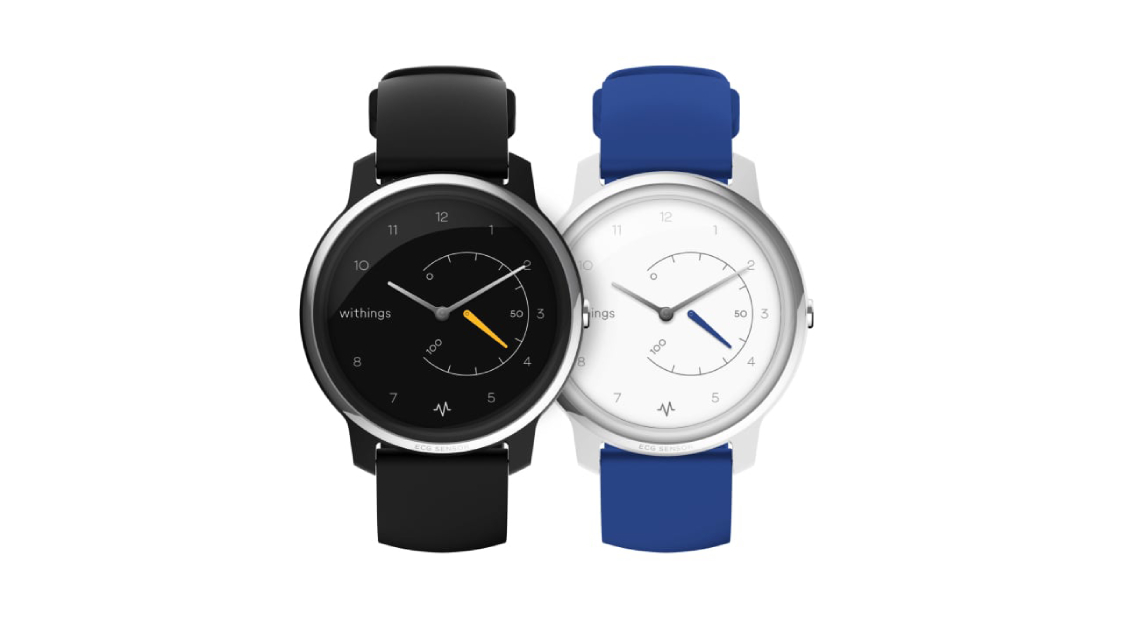 The Withings Move ECG
What about it: Finally, a smart analogue watch to take the place of the old 'wrist-computer'. French company Withings has created Move ECG, a simple and stylish watch that can record your walks, runs, swims and snoozes anytime, anywhere. Your daily steps will be displayed on the small, secondary dial, with everything else monitored on the Withings' mobile Health Mate app. This will include the state of your heartbeat via electrocardiogram readings from your wrist in just 30 seconds. Yours for US$129.95 (S$177).
Robb tip: If there's an irregularity, the results can be sent from the app straight to your doctor. Other features include a 12-month battery life and water-resistance up to 50m.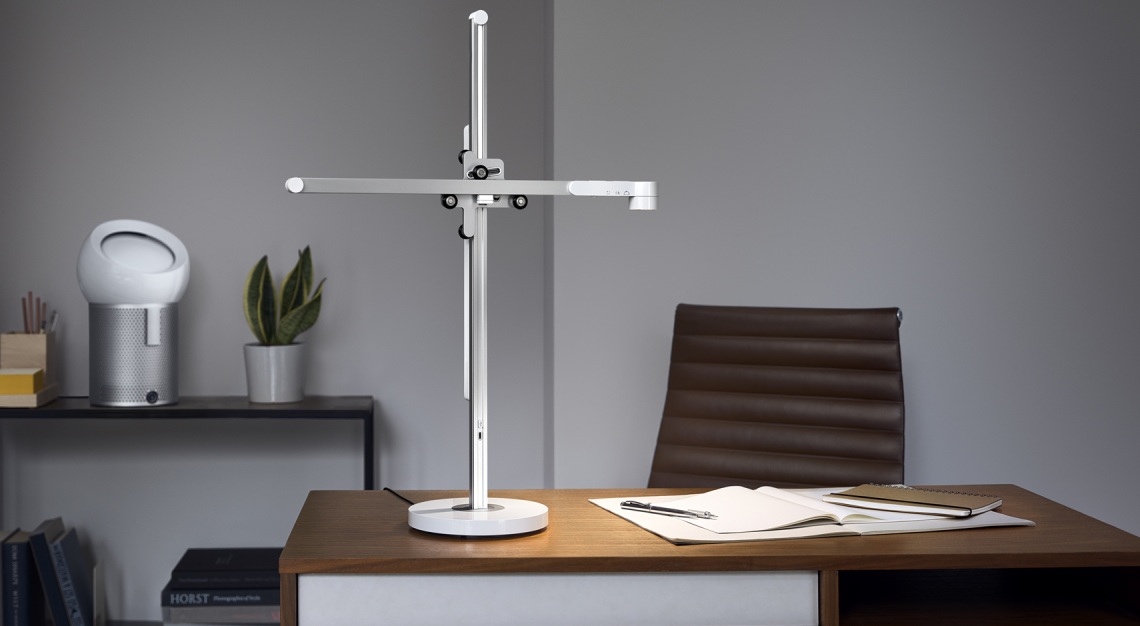 Dyson Lightcycle
What about it: If it's something worth doing, it's worth overdoing. Perhaps Dyson's slogan, if the Dyson Lightcycle is anything to go by. Not satisfied with simply illuminating light, the Lightcycle deems it imperative that light must be of the correct colour temperature and brightness appropriate to your age and sight ability, your geographical location, time of the day and date. No, they are not trolling, but rather, showing off what you can achieve with clever algorithms validated by actual atmospheric measurements. Aside from its impeccable construction, the Lightcycle also features heat pipe cooling to prevent deterioration of the LED lamp for 60 years. Yours for S$799.
Robb tip: Unjustifiable price, but chances are this is the only lamp you will ever have to buy in your lifetime.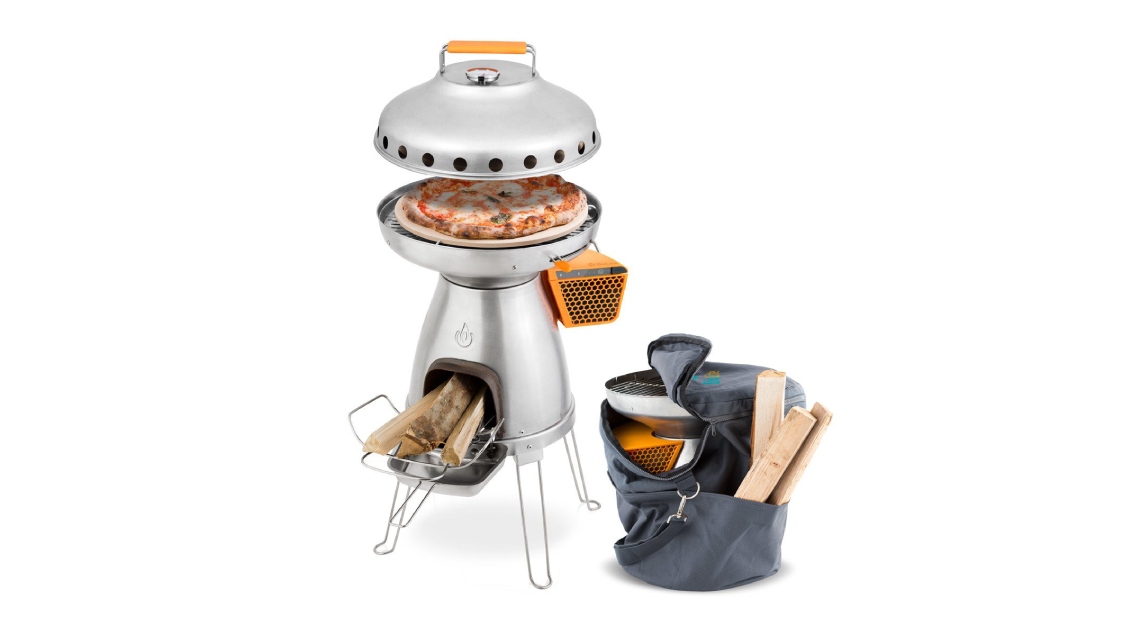 The Biolite PizzaDome
What about it: Love camping and a good wood-fired pizza? You'll love this. An extension of Biolite's BaseCamp stove, the PizzaDome is a handy wood-fired oven that doubles as a phone charger. Simply feed it with whatever pieces of wood or pinecones you can find in the forest, light them up and give it 15 minutes to warm up. The oven offers a clean, efficient burn while turning any residual heat into electricity, so you have crisp, evenly cooked pizza and a fully charged phone to show the pie off to the Internet. Yours for S$431.93.
Robb tip: Not a fan of pizza? Consider the Biolite CampStove 2, an award-winning stove that cooks your meals with smokeless flames.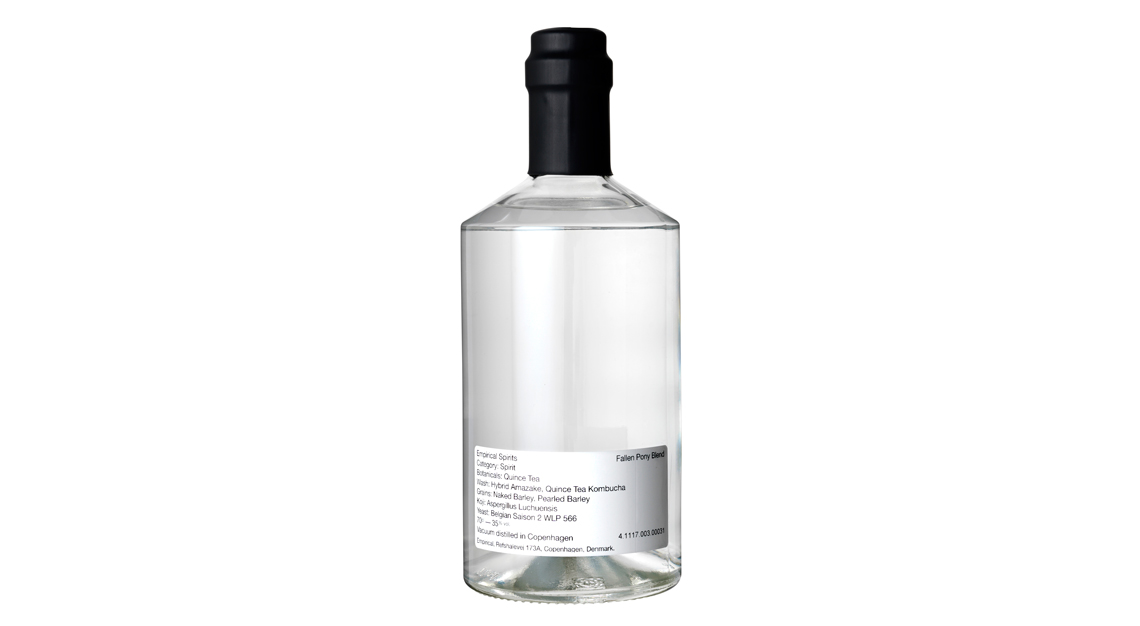 Empirical Spirits' Fallen Pony Blend
What about it: For four years, Noma was named the best restaurant in the world. And for eight years, Lars Williams, a buff man distinguishable by his tattoos, ran The Nordic Food Lab, Noma's research and development facility. He was part of a culinary mecca that had it all: two Michelin stars, fame, acclaim and the visionary approach to terroir-focused New Nordic cuisine. When it shut down in 2017 in favour of a reboot, Williams left to focus on alcohol. Together with Mark Emil Hermansen, another Noma alumnus, they started Empirical Spirits. Like Noma, Empirical Spirits embraces unsung foraged products (oyster, for instance), and unlike your average spirit maker, it plays by its own rules and falls under no category. It wants to introduce people to flavours that spark curiosity and at the same time, familiarity and enjoyment. For starters, Empirical creates its own base via a mash-up of eastern and western techniques. It takes the best parts of sake and fuses them with the best parts of beer, resulting in a neutral spirit that tastes somewhere between vodka and sake. Yours for S$107 (500ml) – a steal, but you can't really put a price on some things.
Robb tip: We've tried a handful of its produce, including F*** Trump and His stupid Fucking Wall, a delicious habanero-based spirit. But loveliest of all is the Fallen Pony Blend. Made with the base ferment and quince tea kombucha, it smells of peaches and tastes like bubblegum. The tea-led spirit is a good balance of bitterness, astringency and acidity, and at 35 per cent ABV, it goes down as smooth as a slip and slide. It's a carnival in the mouth, and in our opinion, best savoured neat.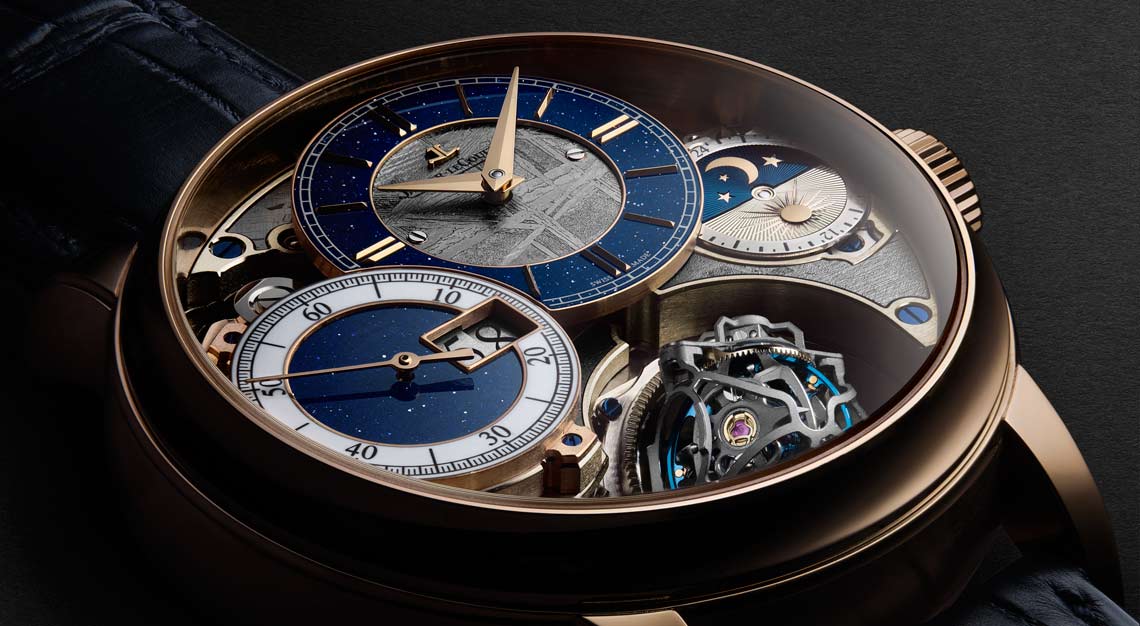 Jaeger-LeCoultre's Master Grande Tradition Gyrotourbillon 3
What about it: It's been 15 years since Jaeger-LeCoultre released the Gyrotourbillon, but each time we look at this magnificent complication, how delightfully it spins and pirouettes on two different axes, it's like falling in love all over again. This 2019 model is the latest iteration of the Master Grande Tradition Gyrotourbillon 3. Bringing a plethora of metiers d'arts to the watch, the manufacture debuts meteorite inlaying. So it's no overstatement to say that only the very best inlay artisans are skilled enough to work on meteorite. Abstract geometric patterns of this silvery-grey meteorite from Namibia assure that no two pieces are exactly alike.
But more importantly, they are shaped and polished by hand to fit into complex channels hollowed out to the exact thickness of each meteorite fragment, leaving only an ultra-fine border at the edges. Meteorite features on the dial as well, surrounded by a ring of dark blue aventurine studded with applied Roman numerals. Other crafts featured are white grand feu enamel, hand-guilloche and hand-engraving. Yours for S$765,000.
Robb tip: See the Gyrotourbillon with its two carriages, spinning and rotating simultaneously in opposite directions, devoid of a bridge so it appears to be suspended in a void, like an asteroid hurtling through space but always on your wrist.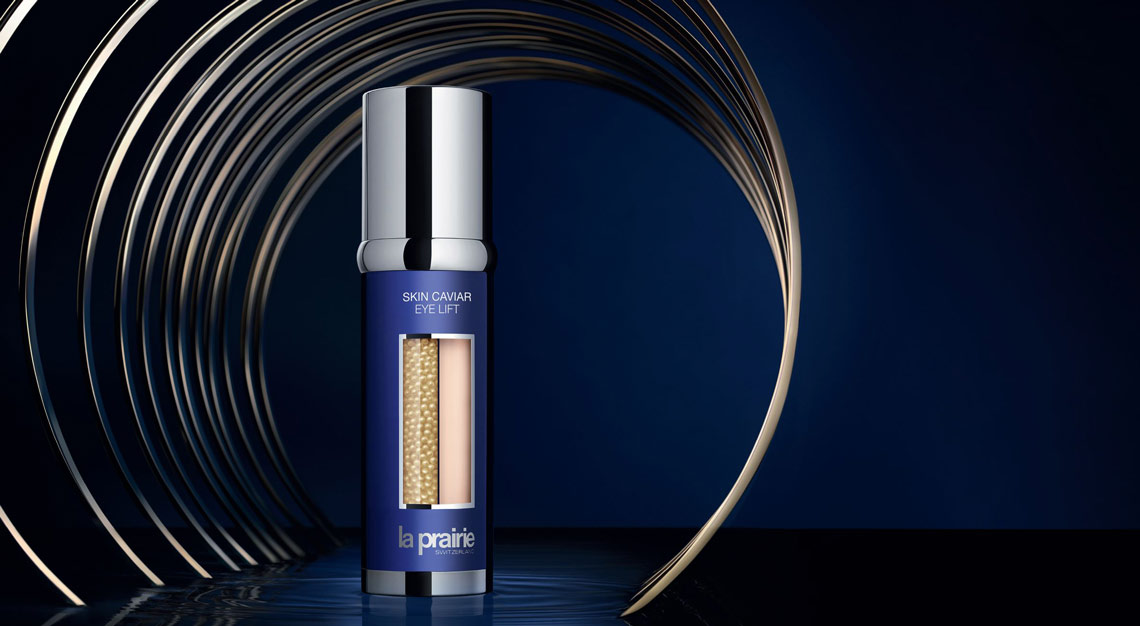 La Prairie's Skin Caviar Eye Lift
What about it: If there Is indeed magic in this world, a huge proportion of it can be found in caviar. There is something about the delicacy that easily blows one's socks off even when indulged on its own – and this doesn't just happen around the dining table. In the realm of skincare, caviar science forms part of La Prairie's success formula. But this technological innovation has recently led to even more sophisticated skincare breakthroughs. Case in point: the Skin Caviar Eye Lift, the Swiss brand's first serum dedicated to the entire eye area, including the brows. Formulated to specifically tackle woes around the eye, the Skin Caviar Eye Lift is a combination of two highly prized ingredients: Caviar Premier and La Prairie's exclusive Cellular Complex. Yours for S$740.
Robb tip: The former is encapsulated in the brand's iconic caviar beads, and the latter in a rich gel-cream emulsion created through biotechnological techniques. With regular use over time, one can expect the eye contours and eyebrows to appear more defined; the upper lids to look tightened with the crow's feet visibly reduced; and the puffiness under the eyes diminished.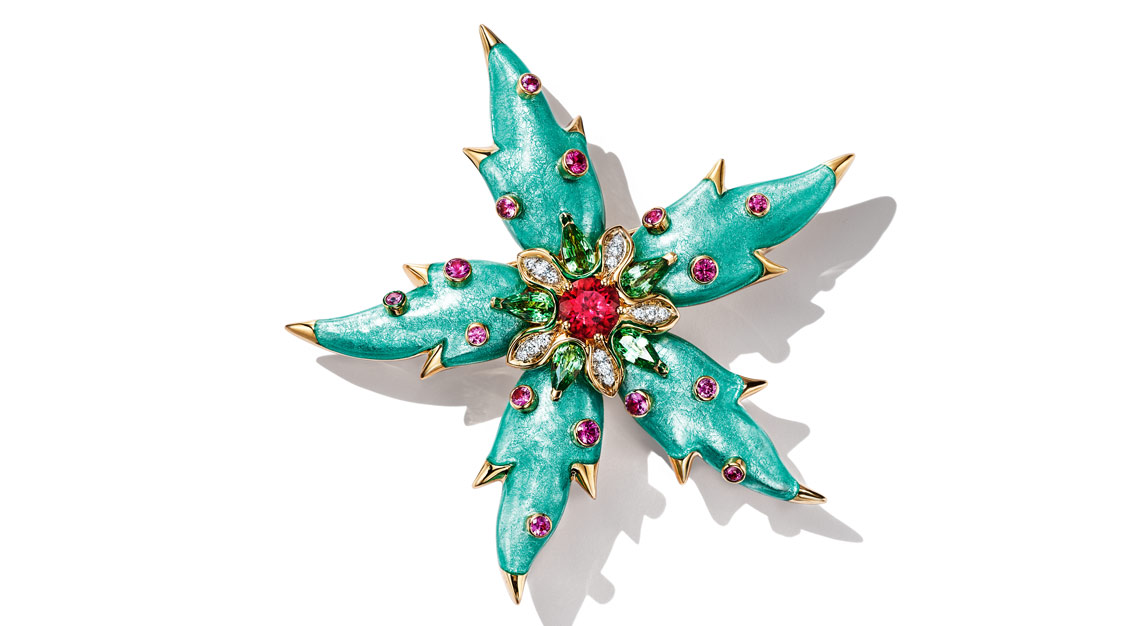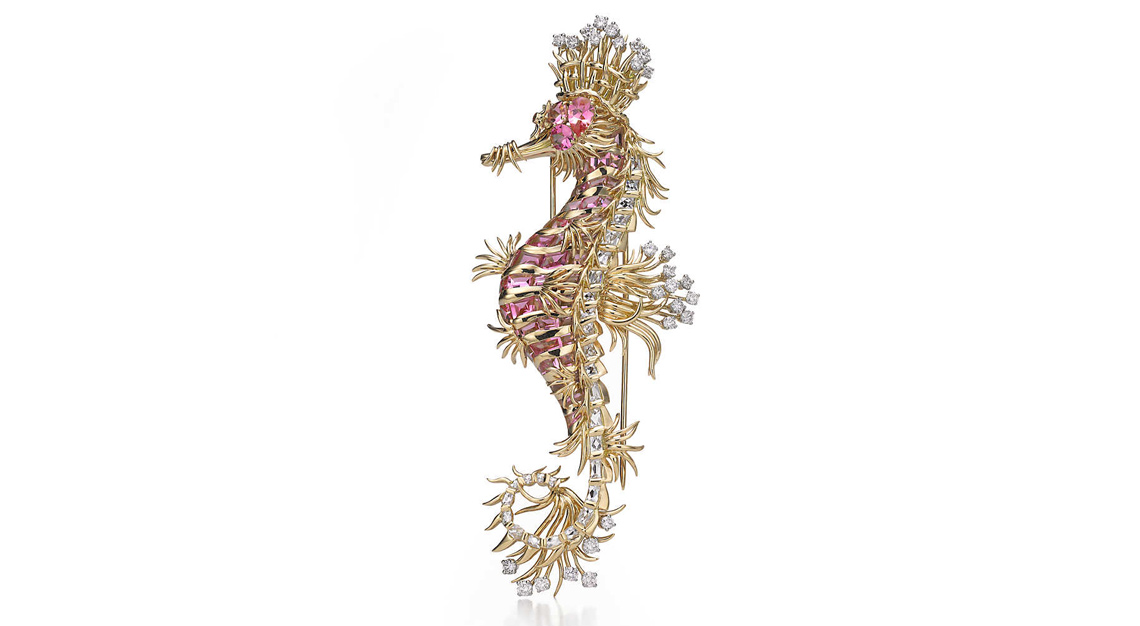 Tiffany & Co.'s brooches by Jean Schlumberger
What about it: When it comes to investing in jewellery, does the value lie in the stone or in the design? It's often a case of either or, but for the jewellery by Jean Schlumberger, the value lies in both. Schlumberger, was hired by Tiffany & Co. in 1956, and penned a new design lexicon for the American jeweller. He eschewed the austerity of the era with jewels that blurred the lines between surrealism and impressionism, and drew inspiration from the exotic flora and fauna he encountered in his travels. Schlumberger is best described as an artist, and relied on a plethora of coloured gemstones as his palette. He amassed famous fans including Jackie Kennedy, who had a penchant for his enamel bangles – which are becoming increasingly difficult to find in Tiffany & Co. boutiques, or even on auction, today.
It's no surprise that Schlumberger's designs remain coveted long after his demise. In fact, in the past few years, Tiffany & Co. has been digging deep into its archives to bring back some of Schlumberger's iconic works, and is even bringing to life hitherto-unseen sketches that the artist / designer had drawn. These jewels are marked by a code of excess, one that can be seen in the bold and colourful stones combined with precious and inventive metalwork techniques, to replicate mother nature's follies and whimsicalities. Gold and platinum are hammered and worked upon to resemble the organic curves and lines of flowers, plants, animals and more.
Robb tip: We recommend this series of brooches that has been inspired by the animal kingdom, including the Hummingbird Clip, which features pink and blue sapphires, tsavorites, diamonds and a ruby. Showcasing Tiffany & Co.'s incredible mastery of the art of gold-smithing is the Seahorse Brooch, where its golden silhouette seems to be perpetually in motion. We also love the glimmering body of this Starfish Brooch (centre image), which has been rendered in paillonne enamel, and studded with a round rubellite, sapphires, tsavorites and diamonds.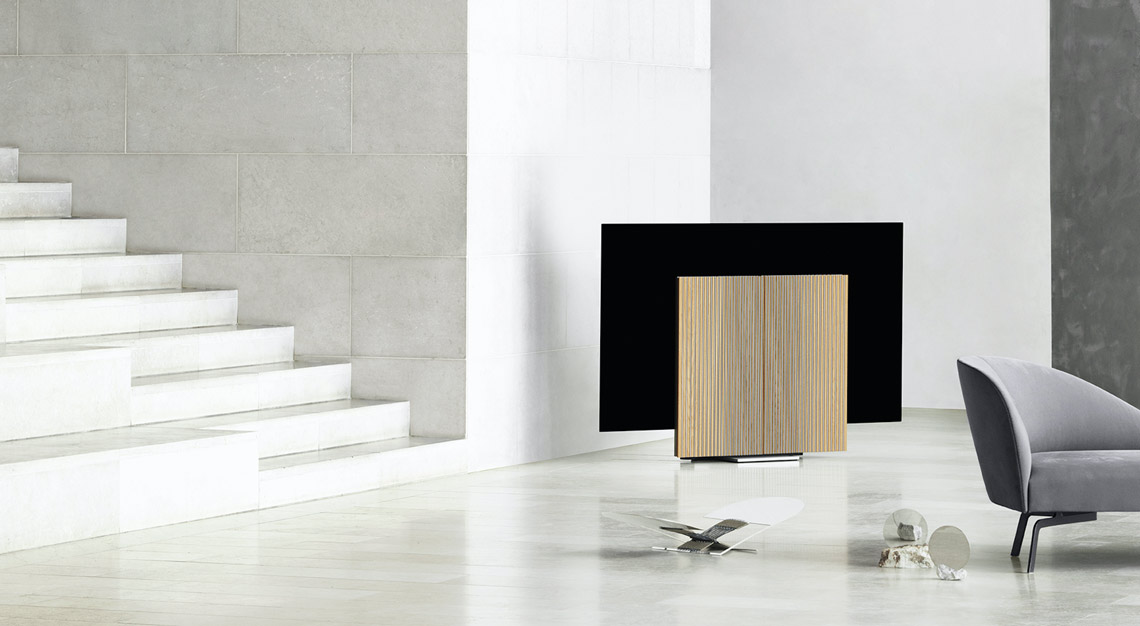 Bang & Olufsen's Beovision Harmony
What about it: Bang & Olufsen's newest product isn't your everyday television. It's elegant, futuristic and smart, but most importantly, it spreads its wings like a butterfly when it's switched on. The wings, in this case, take the form of two meticulously crafted oak and aluminium fronts that house some of the brand's most sophisticated and groundbreaking speakers to date. They beautifully fan out to reveal a 77-inch OLED screen that simultaneously rises to a fixed viewing height, making for the ultimate theatrical experience.
The meticulous grading pattern of the oak and aluminium fronts allows for an optimal acoustic performance of the system's three-channel, fully active DSP-based sound centre. When you turn off the device or simply let it play music, the choreographed sequence of the various technological parts plays out in reverse – doubling as a standing artistic masterpiece. But we understand if the deal-clincher doesn't lie in a product's sophisticated looks. The Beovision Harmony boasts some serious technical prowess. It easily connects to integrated music services such as Tune-In and Deezer and media service providers such as Netflix and YouTube, and can stream directly from smartphones. It's also possible to connect the system with up to eight Beolab speakers.
Robb tip: The oak wood-and-aluminium Beovision Harmony retails from S$36,000, while the combined grey melange two-tone fabric and aluminium version will set you back at least S$34,500. The television system includes the LG OLED C9 77-inch TV as well as the Beoremote One, and comes with two placement options: a floor stand and wall bracket.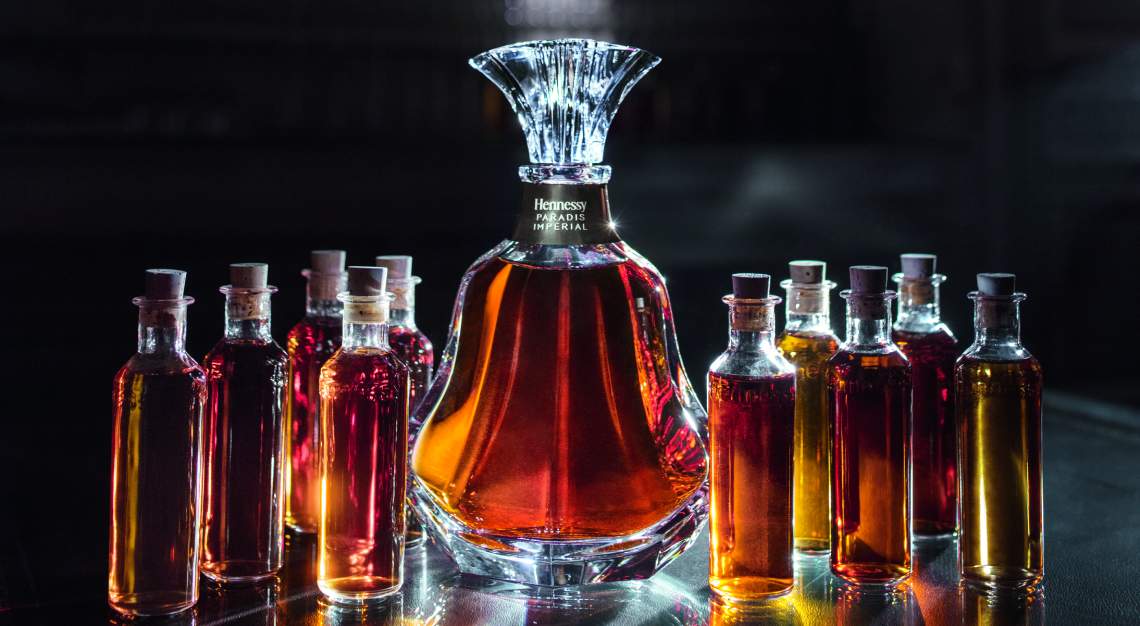 Hennessy visit with private guide
What about it: Clos19 offers the Cognac enthusiast's ultimate fantasy: a customised two-day visit to Hennessy's vineyard and distillery to learn more about the craft of the famed Cognac house. You will explore the Paradis Cellar as well as the Founder's Cellar, where the oldest and most valuable eaux-de-vie are stored, and be taken through tastings to learn how barrels influence the spirit as well as how the Paradis Impérial is made. Other perks include a mixology workshop, and not to mention the five-star accommodation at former cognac storehouse Chais Monnet, where Michelin-starred chef Sébastien Broda will guide you through the region's highlights with his innovative menus. Price from £1,990 (S$3,563) per person.
Robb tip: The ultimate Cognac house experience won't come cheap but it is one that you'll won't forget.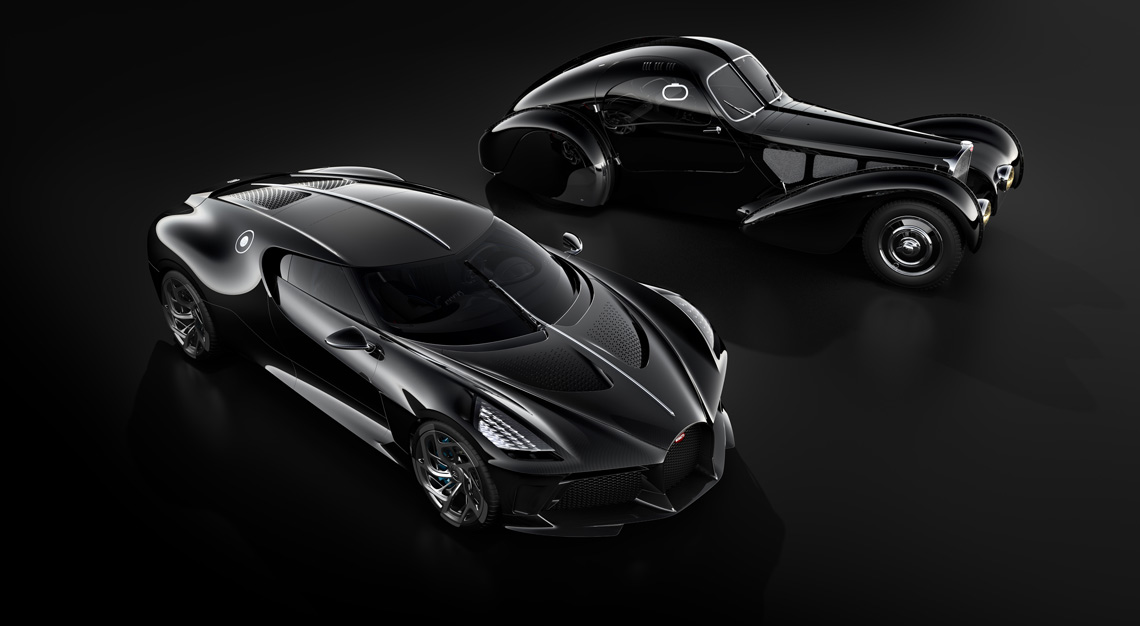 Bugatti's custom-bodied Chiron
What about it: Now, Bugatti is a carmaker not entirely unaccustomed to extremes. It makes just the one product, but boy, is that product a doozy. Its power output, even in 'base' trim is pegged at 1,500hp, courtesy of a quad-turbocharged 16-cylinder engine. So, just what makes the Chiron-based La Voiture Noire so special, then? While Bugatti didn't reveal its top speed, the fact it's kept mum about it would lead one to assume that, like some other Chirons, it's electronically held back to 420km/hr. And its power output is the same as the vanilla Chiron, at 1,500hp. It also has a reworked drivetrain and suspension, to give the car more of a GT feel. No, what makes La Voiture Noire so special is that unlike the common-as-muck Chiron super sport (30 examples), or the Centodieci (10 examples), there will be just one La Voiture Noire. Yes, just one will exist and it's already been spoken for. So while we can't have La Voiture Noire sitting underneath our tree this year, the fact Bugatti even built it is indicative of the fact it's open to building another one-off Chiron.
Robb tip: Getting one won't be easy. Suffice it to say, your pockets will have to be sufficiently deep – La Voiture Noire holds the record for most expensive car in history at €11 million (S$16.6 million). You'll also have to be patient, with build times taking close to three years, exclusive of the back-and-forth consultation during the design process. Still, for a one-off, custom-bodied Bugatti, we'd be prepared to wait any length of time. Good things come to those who wait, it's said, and since a custom Bugatti is a very good thing, a long wait just comes with the territory.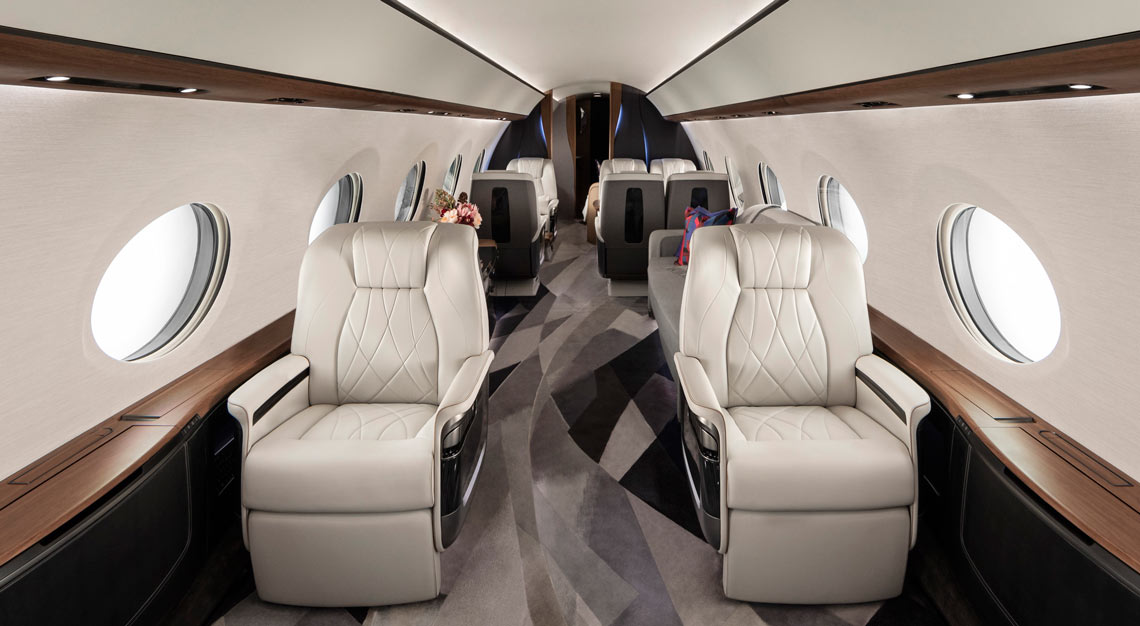 Gulfstream's G700
What about it: Good things – no, scrap that – great things are worth the wait. By that, we mean a true windowless supersonic jet, which will hopefully come to fruition by 2050. In the meantime, consider us a happy camper with the announcement of the Gulfstream G700. But don't hold your breath, especially if you're looking to receive it any time soon. Given that its stablemate, the G600, was only delivered on 8 August this year – nearly five years after it was first unveiled – we can only assume we'll need to wait patiently. So how does the Gulfstream G700 fare in comparison to the previous flagship, the G650ER? Statistics wise, they're virtually similar. For starters, both boast the same range of 7,500NM and a maximum cruising speed of Mach 0.925, taking you from Sydney to Sao Paulo in record time. Both are also able to ferry up to 19 or sleep up to 10 passengers. Yours for US$75 million (S$134.28 million).
Robb tip: Where the G700 stands out, is in its size. Seating options are spread across five cabin zones, which, in layman speak, simply means more personal space for each guest. The aft can also be converted to include a master cabin with an ensuite shower. The Gulfstream G700 also lives up to its claims about having the longest, tallest and widest cabin in the industry. While the increase in length may still not be the answer to helping one to overcome claustrophobia, the 20 panoramic oval windows – a Gulfstream signature – may help. Couple that with a continuous circulation of 100 per cent fresh air and a circadian lighting system created by Gulfstream to help you sleep better and tackle time differences, you'll arrive at your destination ready to take on the world.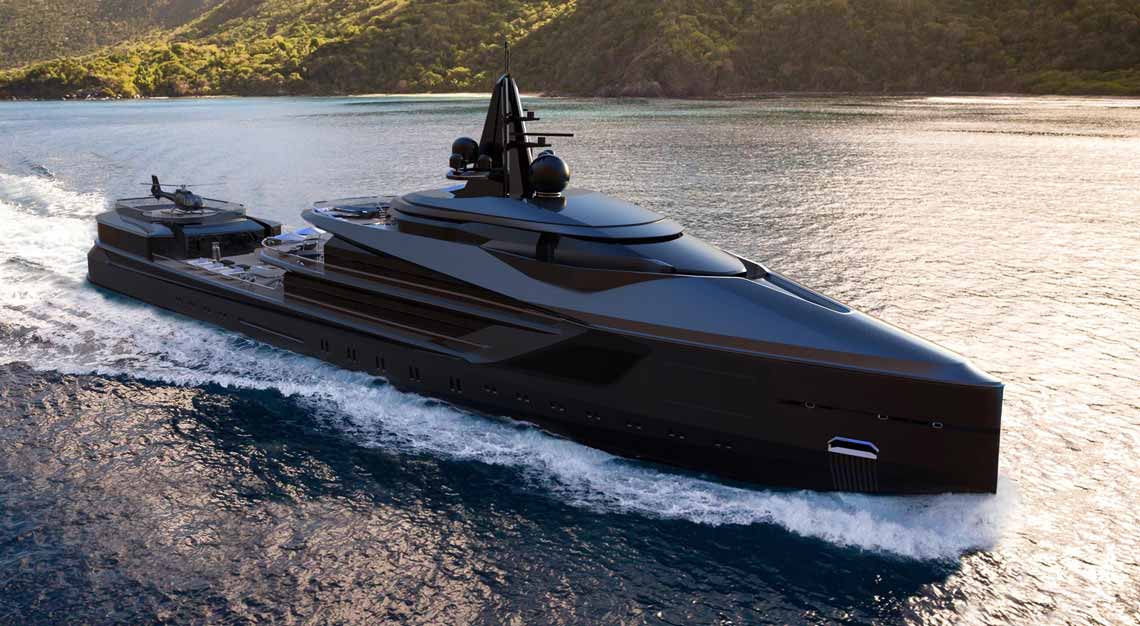 Oceanco's Esquel
What about it: The Esquel may be yet another concept dreamed up in the lair of the geniuses in Oceanco, but it's in no way just another concept. The 105-m yacht is designed to explore the most remote corners of the earth such as Antarctica, Greenland or Patagonia, a feat that few – save for commercial ships – have undertaken in the past decade. Fittingly enough, Esquel is named after a meteorite found in Argentina, which is where most cruises heading to The White Continent depart from. Inspired by the design of rockets, Esquel features sharp, angular lines, and can cut through the most choppy seas with ease. Powered by a diesel-electric system, the hybrid yacht can cruise at a range of 7,000NM (12,964km), taking you from Singapore to Cape Town.
The concept was put together by Turkish designer Timur Bozca, interior designer Gina Brennan, Lateral Naval architects and yacht expedition specialist Pelorus. While its exterior casts a rather mysterious look – some may even say enigmatic – the interior is anything but. The salon takes the form of a modern, private members' club, no doubt a signature of Brennan, most known for her work in soho house in London and Vie Montagne in Verbier. It's hard to pick a favourite feature, but the frontrunners are the stonewalled fireplace and outdoor heated tub, both god-sends as the vessel trudges through ice sheets. Price on ask.
Robb tip: The Esquel is also capable of transporting a helicopter, Triton submersible and tenders, along with SUVs in the open garage. How's that for land, air and sea expeditions rolled into one? You'll be forgiven for thinking that Esquel would look more at home in the North and South Poles, instead of the Mediterranean, but when you're the owner of what could easily be the most stunning yacht in a marina, would that really matter?