THE MEDITERRANEAN ESCAPE
Soak in the panorama of Singapore's skyline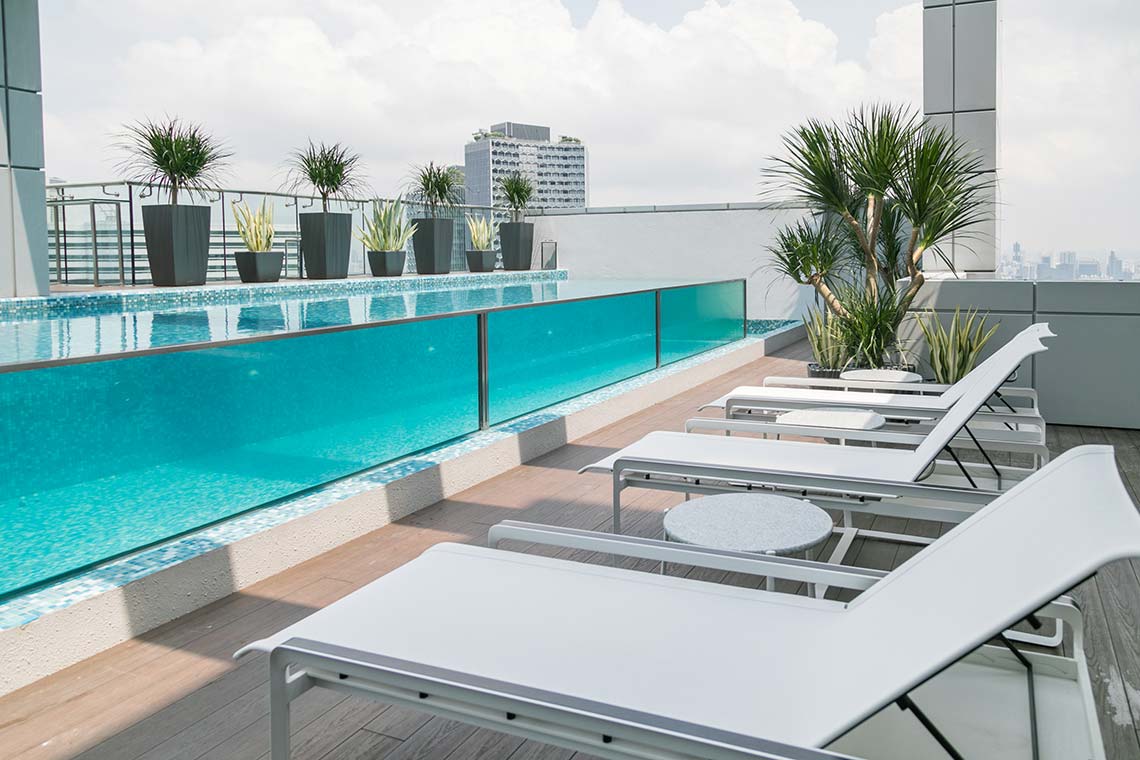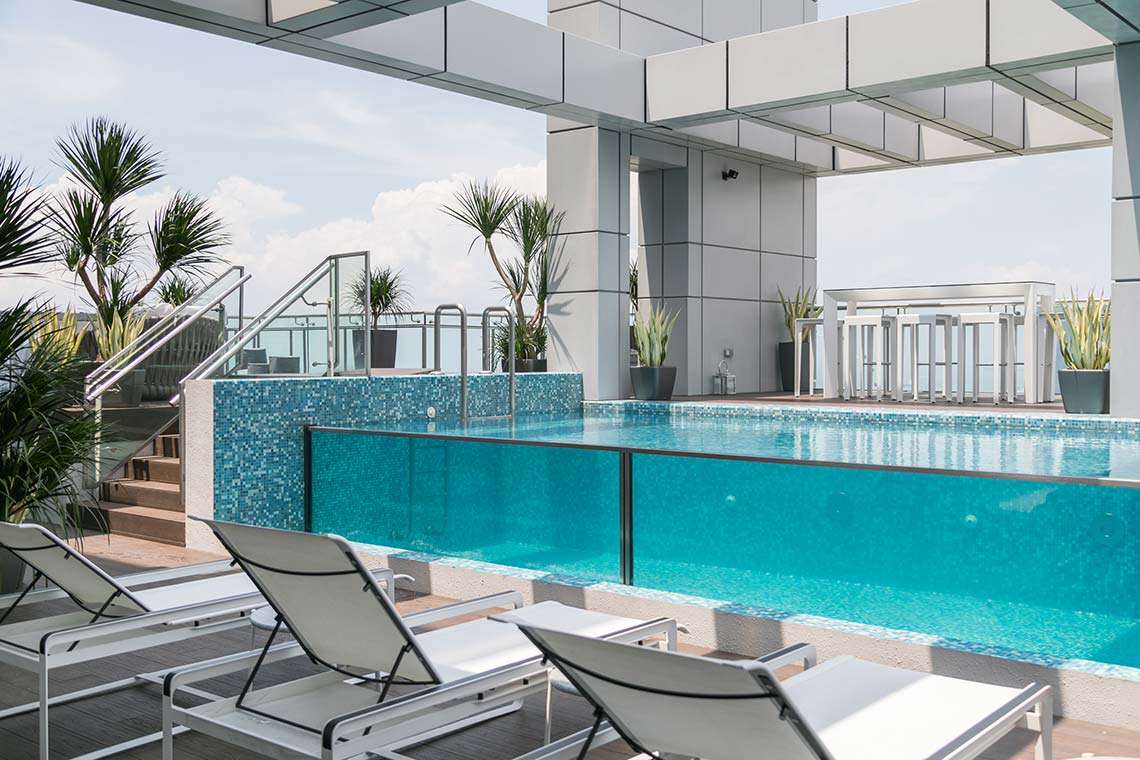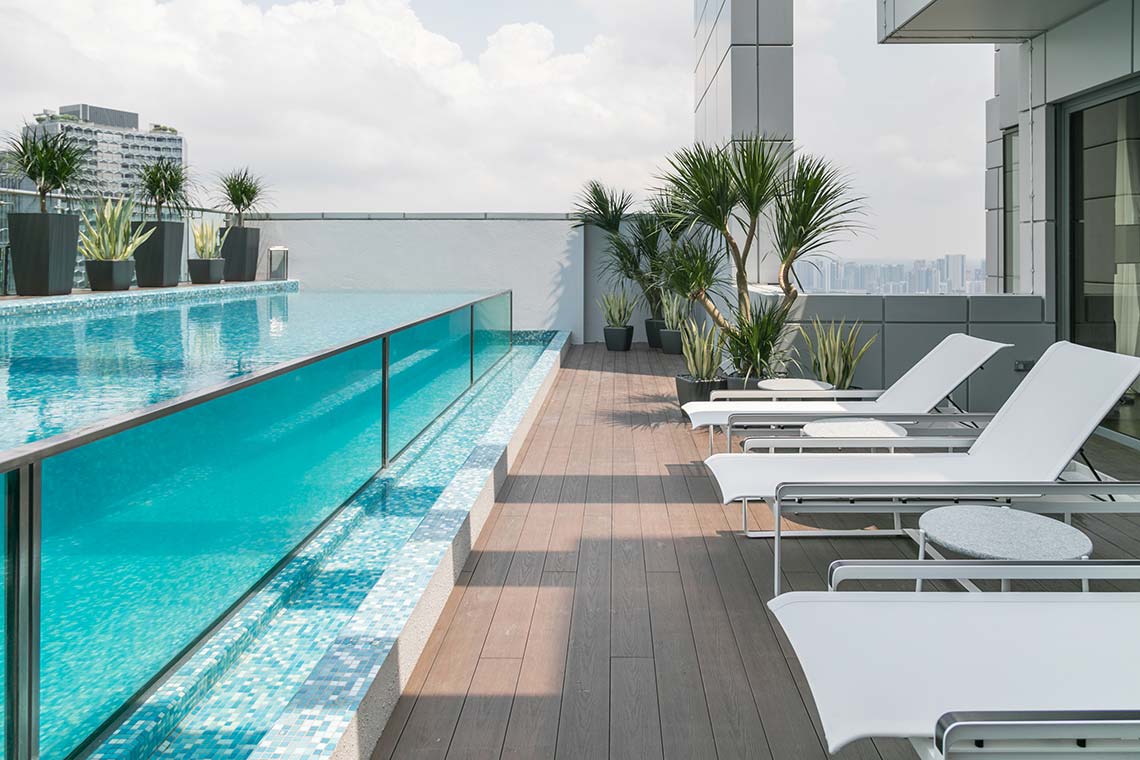 Neutra loungers and Branch low tables
Soak in the restorative powers of the sun at the penthouse's pool deck, which has been outfitted with a selection of chic furnishings by Belgian design house Tribù. The Neutra lounger, designed by Vincent Van Duysen, has a unique triangular profile that creates the illusion of an extra thin line. The water-resistant lounger is completely weldless, thanks to a special aluminium high-pressure injection technique.
The loungers are paired with Branch low tables, a series of outdoor coffee tables designed by Lievore Altherr Molina.
DesignerS: Vincent Van Duysen and Lievore Altherr Molina for Tribù
Store: Xtra
---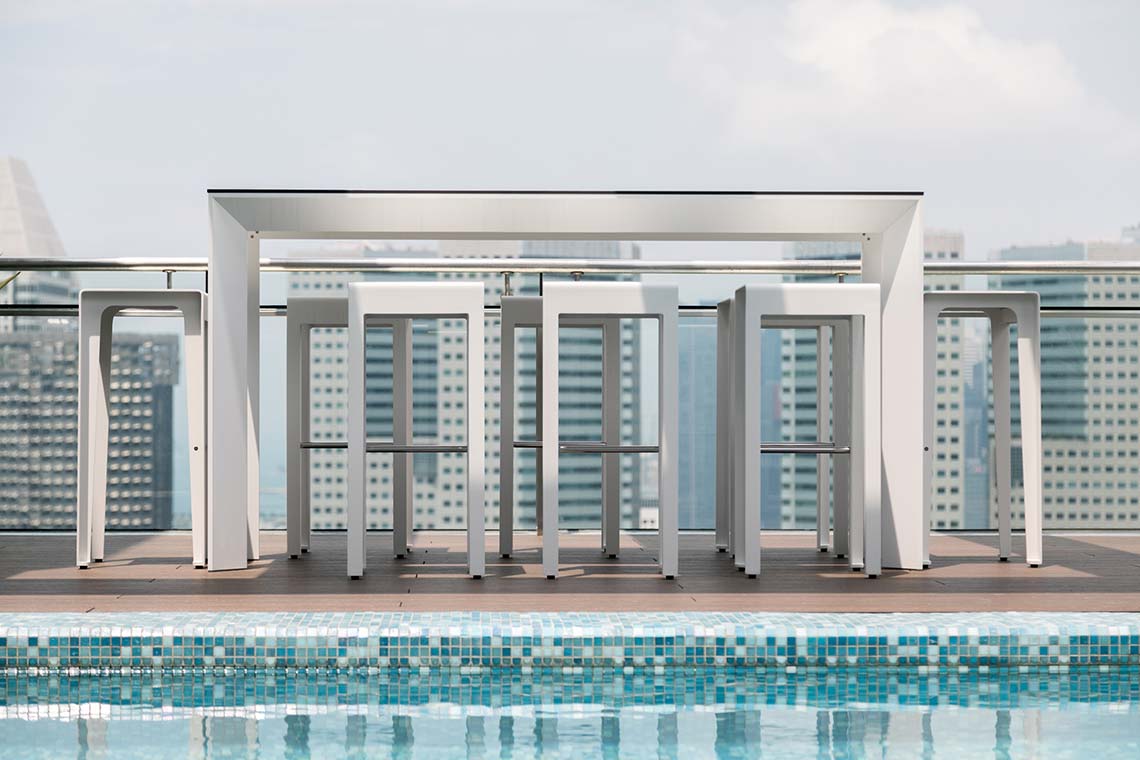 Mirthe barstools and Vondom frame bar table
The Mirthe barstools string together elements of chic minimalism: clean lines, soft colours and sleek edges. These stools are paired with Vondom's frame aluminium table, which features an elegant white lacquered aluminium finishing.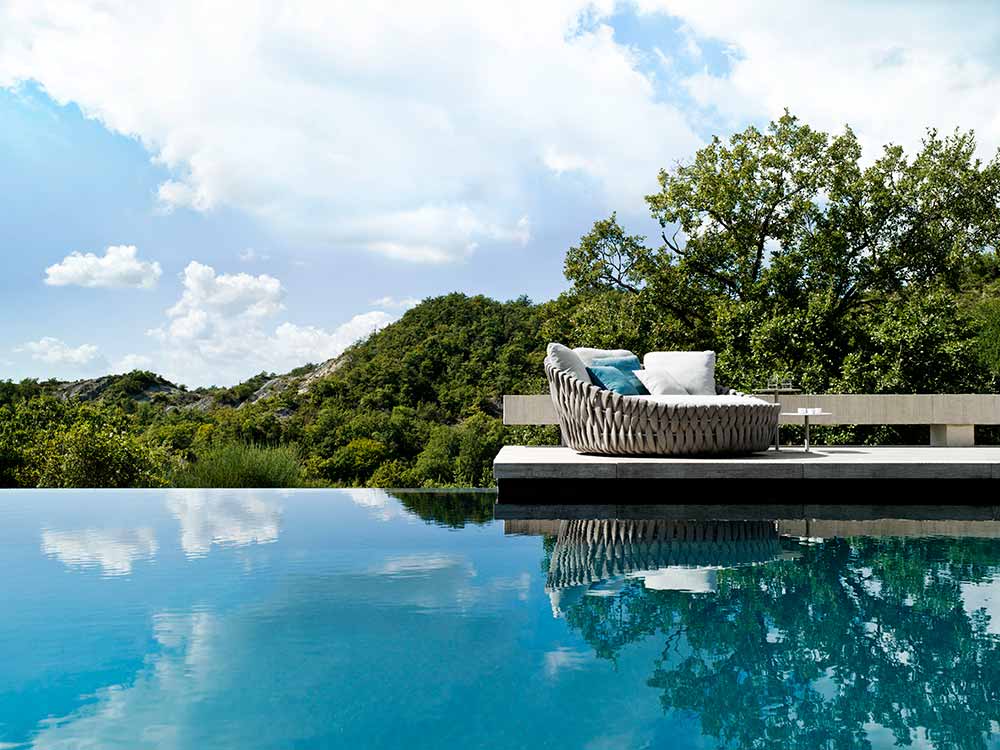 Tosca daybed
While the afternoon away on this Tosca daybed with a glass of wine in a hand. Designed by Monica Armani, the Tosca daybed is a cushioned seat resting in a 'shell' made of powder-coated stainless steel upholstered with meticulous braiding. The material used for the braiding is a knitted sheath of textilene and polyolefin, which makes the exterior shell of the daybed weather-resistant.
DesignerS: Monica Armani for Tribù
Store: Xtra
---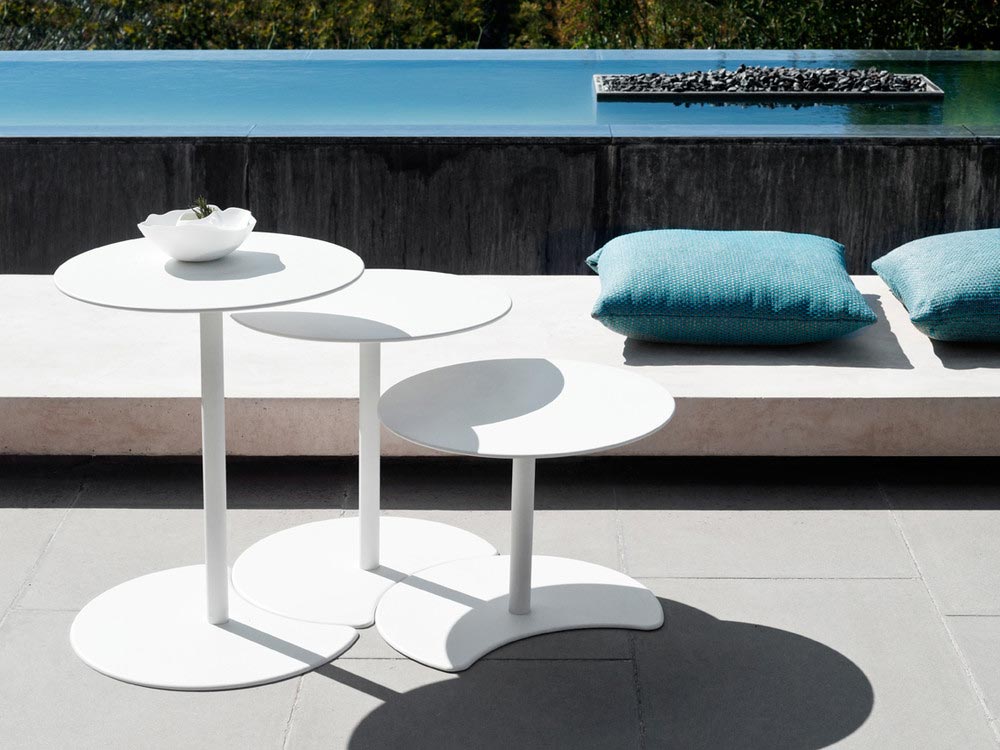 Drops side tables
Designed by Verónica Martínez to resemble falling raindrops, the Drops side tables exist in three different heights, each of which is made from durable, powder-coated aluminium. These tables have moon-shaped bases, and can be rearranged to achieve different visual effects.