The 511 square-metre residence in the trendy Östermalm district has four bedrooms and six balconies, plus a private roof deck
The most expensive apartment currently available on the open market in Stockholm, priced at 130 million Swedish krona (or roughly US$11.6 million), is as chic as the fashionable district it's nestled within. The palatial four-bedroom spread lies within a historic building in Östermalm, an affluent neighbourhood known for its boutique shops, fine dining, and stunning architecture.
"Apartments from this era are all exceptionally beautiful, but what truly distinguishes them is the square footage across the same floor level," listing agent Niklas Berntzon of Eklund Stockholm New York told Mansion Global. This particular unit measures an impressive 511 square metres. For context, Berntzon noted that comparable four-bedroom apartments in the neighbourhood are typically somewhere around 353 square metres.
The penthouse includes formal sitting and dining rooms, the latter with shoulder-high wainscoting, a cosy library, and a temperature-controlled wine room off the eat-in kitchen with enough space to hold up to 1,600 bottles. Other highlights include a gym and a movie theatre.
The light-filled interiors are brimming with custom millwork and period details, such as ornate mouldings. There are sparking vintage chandeliers throughout, along with a couple of kakelugn, traditional Swedish tiled stoves used to efficiently heat homes during the long Scandinavian winters.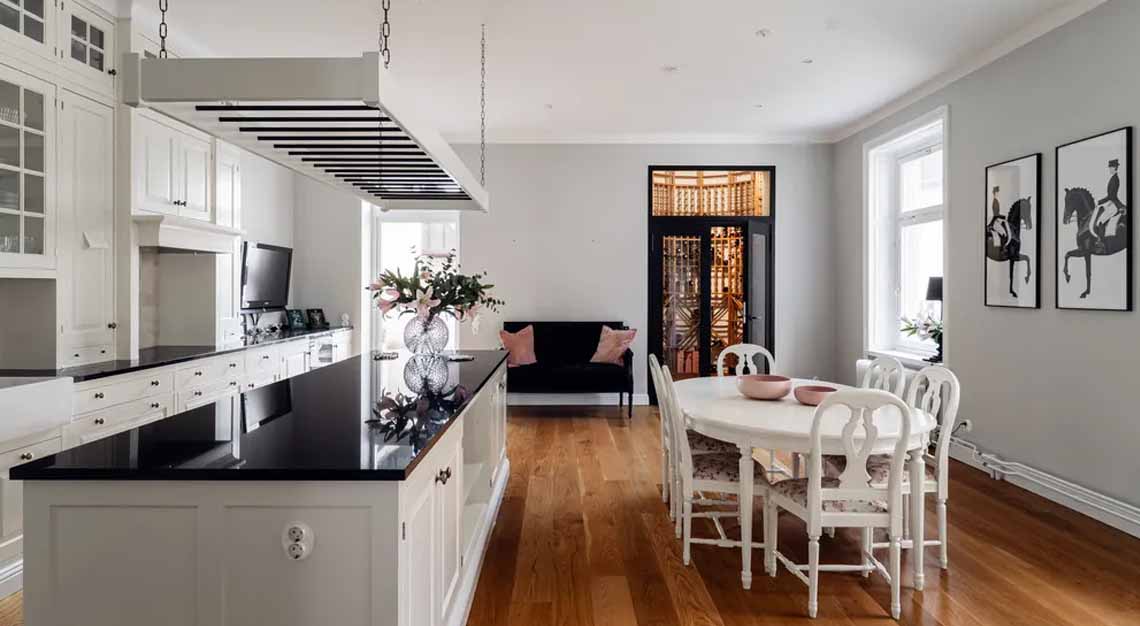 An enfilade of spacious rooms, or as the listing calls it, a "boulevard," are painted in successive shades of Tiffany blue and stretch to a combined 40 metres long. There are a whopping six balconies, plus a roof deck, an amenity you don't see every day in buildings this old.
"Finding a rooftop terrace in an apartment of this age is virtually impossible," adds Bernzton. "I've been in the business for 27 years now, and I can say with certainty that there is no other apartment like this in the city."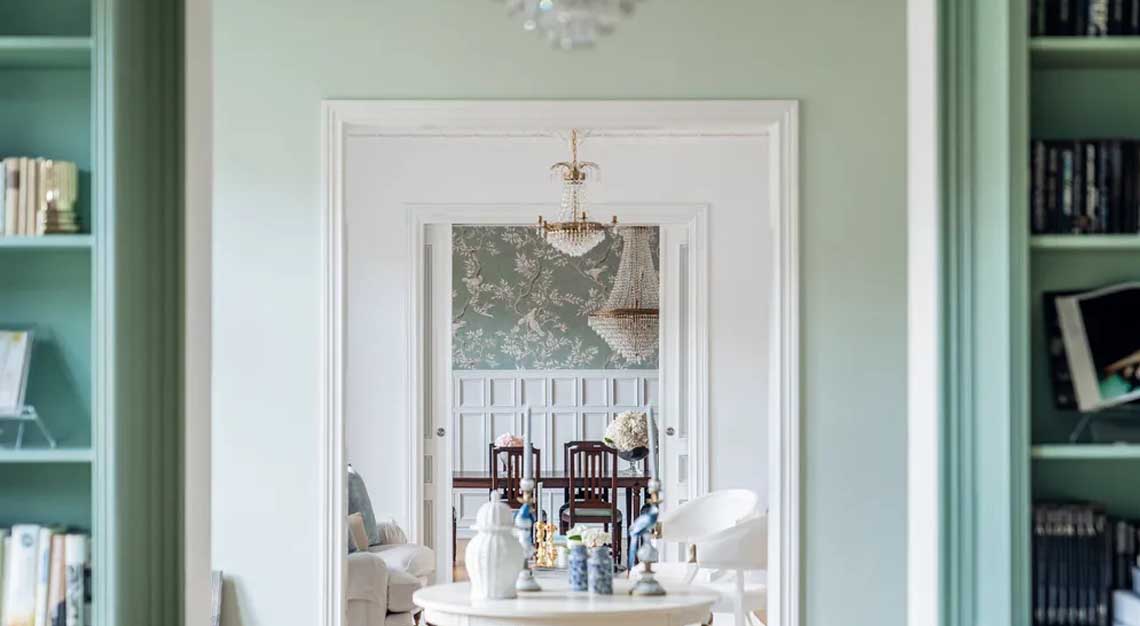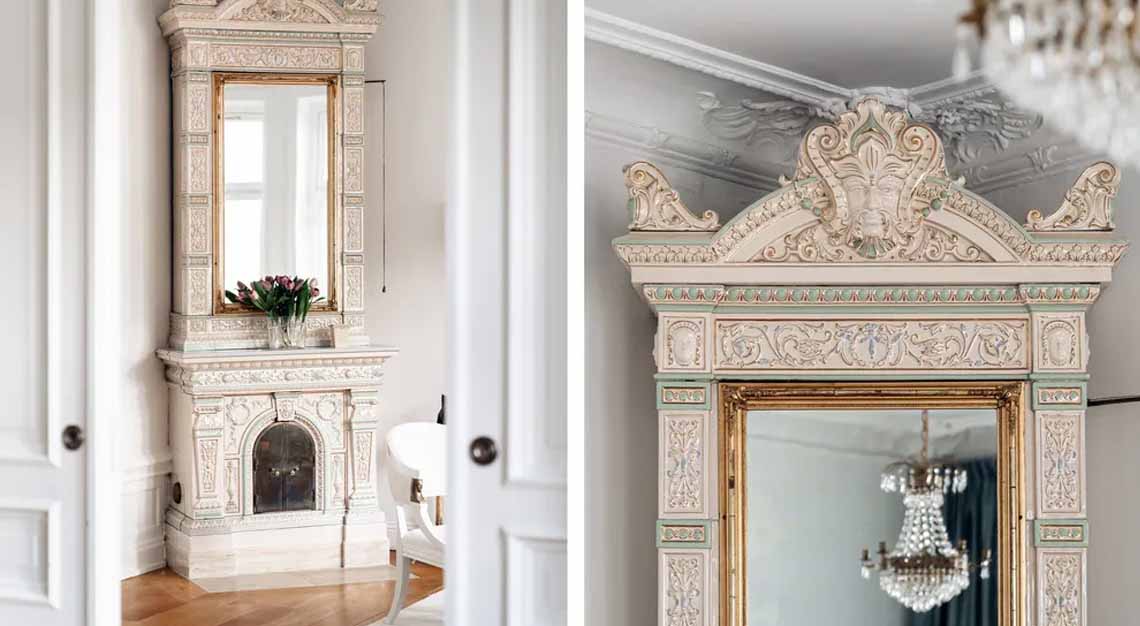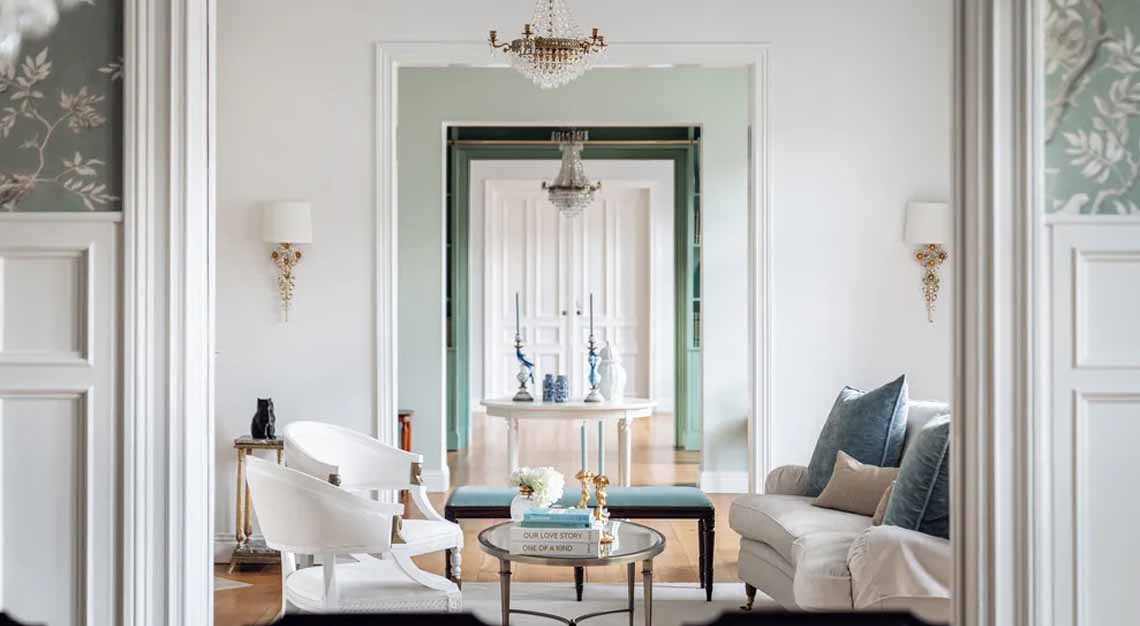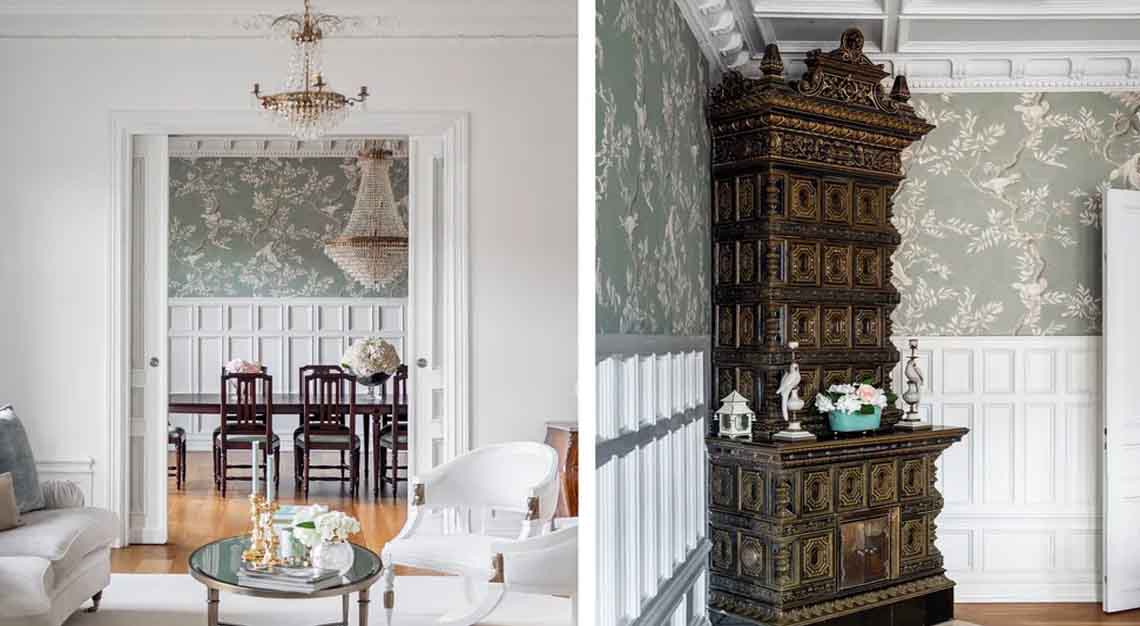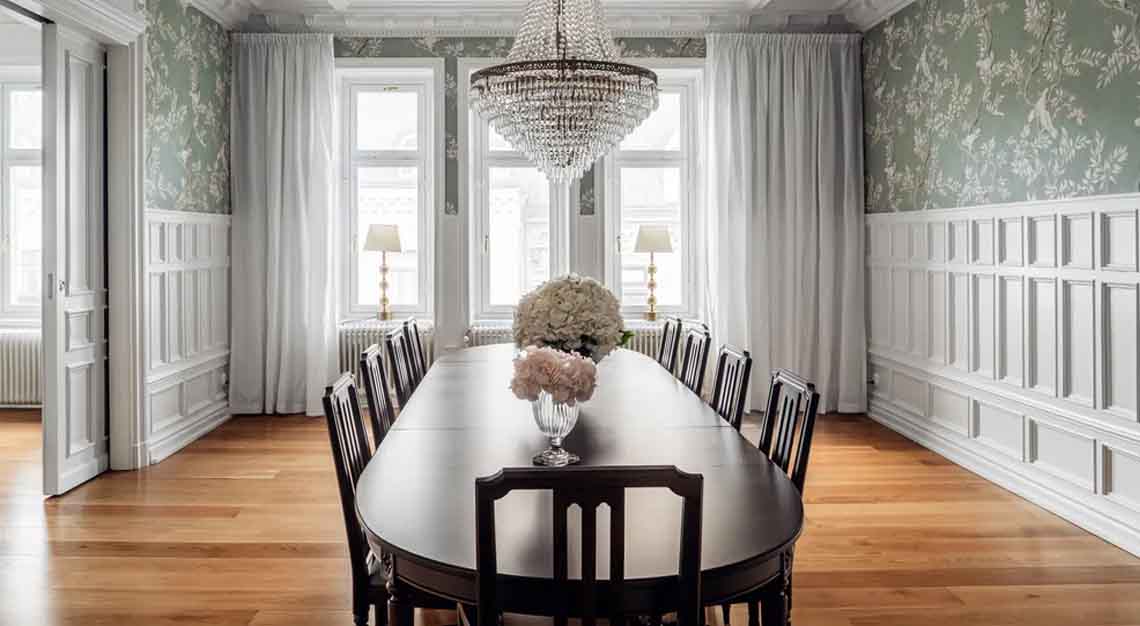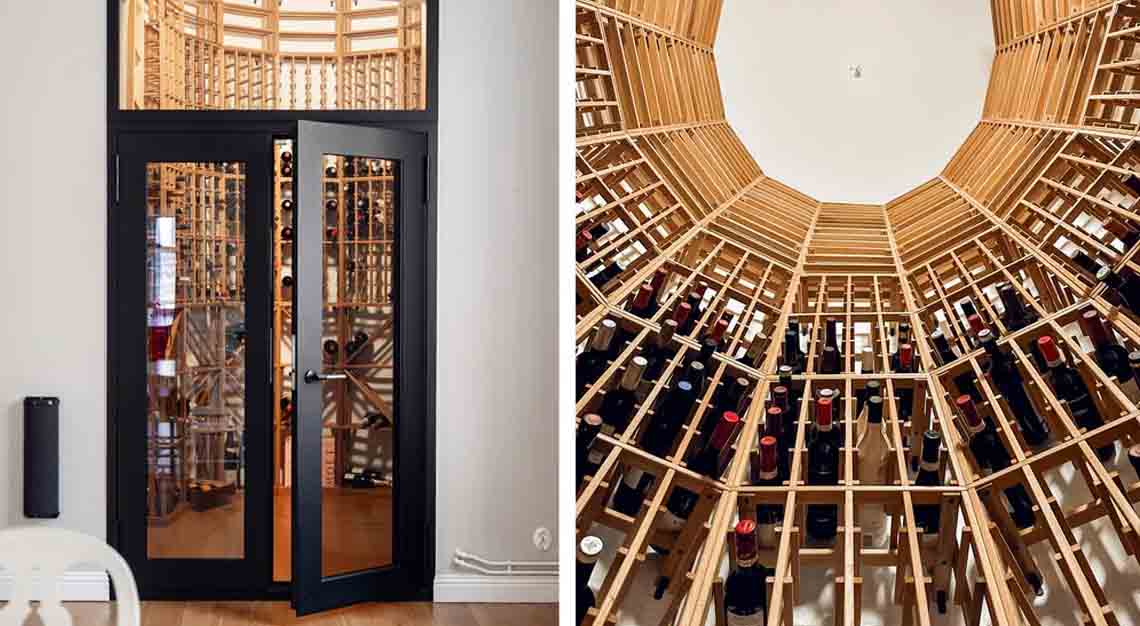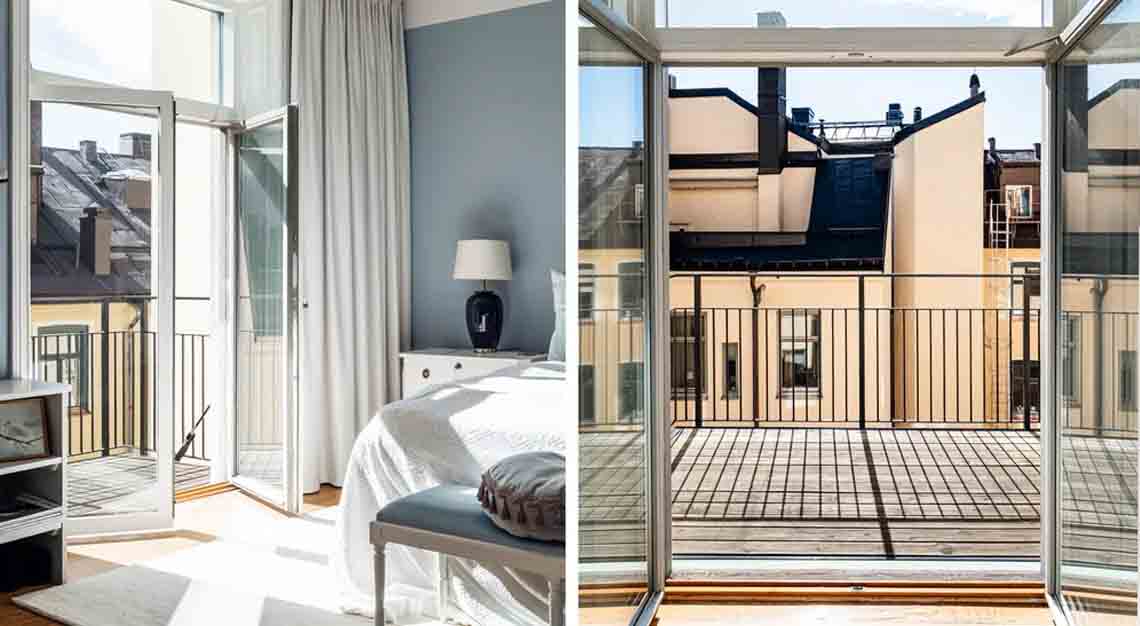 This story was first published on Robb Report USA