Nobody needs a walk-in closet, a stone and marble bathroom or a dedicated attendant to cater to their every whim and fancy, but everybody wants them. These are the little extras that take a place from being comfortable to indulgent, and a vacation from being fun to unforgettable.
Cue the Unrivalled Space at Sea experience by Regent Seven Seas Cruises, an assurance from the cruise company to go above and beyond what is strictly necessary for comfort in order to create an unparalleled sense of luxury on board.
Personal space is usually a rare commodity on cruise ships, but not here. Besides walk-in closets, Regent's all-suite fleet has rooms that go up to 412sqm with some of the largest private balconies at sea, and as many as seven dining options to ensure that there is never a wait during meal times. With a staff to guest ratio of just 1:1.5, service is always impeccably attentive. There's also enough manpower to provide one-on-one training sessions in the fitness centres, butler service for guests in the Penthouse categories and above, as well as a concierge team to satisfy any unusual or off-menu requests.
For the ultimate Regent experience, cruise with Seven Seas Explorer or Seven Seas Splendor, the two largest ships in Regent's fleet. Both have entertainment and dining facilities spread out across 10 decks and can carry up to 750 guests in 375 rooms. These are the ships with the iconic Regent Suite, a spacious 412sqm, two-bedroom space perched at the highest point of the vessel. It features a private in-suite spa – a first in cruises – where you'll get to enjoy unlimited services during your journey, three walk-in closets and a custom-made Tresse Minipool on the 120sqm balcony.
Splendor and Explorer will be plying the seas on four noteworthy journeys in 2022 and 2023.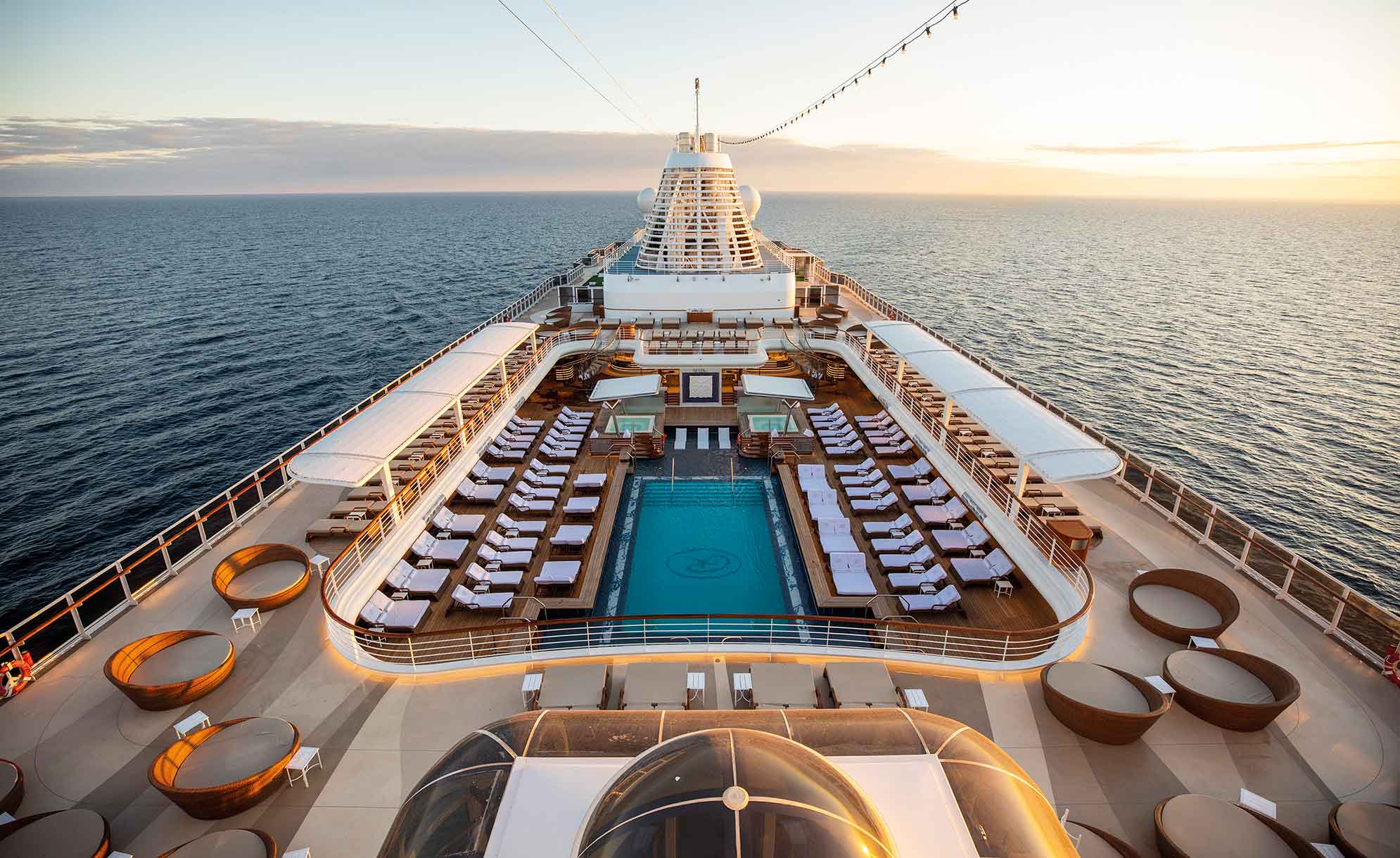 White Nights and Regal Sights
From: Stockholm to Copenhagen
Duration: seven nights
Departure: 14 June 2022
White nights poetically describes the height of summer in Northern Europe, when the sun never fully sets. Experience this for yourself on the White Nights and Regal Sights cruise, which starts from Stockholm, Sweden and makes its way around the Baltic Sea, stopping at five ports including St Petersburg in Russia, Tallinn in Estonia and Gdansk in Poland before ending at Copenhagen, Denmark.
Retreat to the Mediterranean
From: Rome to Venice
Duration: seven nights
Departure: 6 August 2022
Blessed with long daylight hours, perfect weather and picture-perfect coastlines, summer in the Mediterranean always feels a little magical. Retreat to the Mediterranean begins in Rome and follows the coastline of Italy to Sicily in the south, before heading to Corfu in Greece, then Kotor in Montenegro and Dubrovnik in Croatia. Ending in Venice, the trip has the makings of a summer vacation that has it all – never-ending sunsets, culture and beachside fun.
Towering Mountains and Nippon Culture
From: Toyko to Tokyo
Duration: 14 nights
Departure: 11 April 2023
Embark on the ultimate tour of Japan, but with a twist. Instead of speeding between cities in a Shinkansen, you'll take the slower, more scenic route over water. The tour starts and ends in Tokyo and covers seven Japanese cities including Nagoya, Kyoto and Okinawa, as well as Busan and Jeju in South Korea.
Epic North Pacific Voyage
From: Tokyo to Vancouver (covers Alaska southbound route)
Duration: 18 nights
Departure: 25 April 2023
A journey that crosses the Pacific Ocean is bound to be a voyage to remember. And right now, you've the time to plan for it. The Epic North Pacific Voyage starts in Tokyo and stops in Petropavlovsk, Russia, before a four-day sail to Alaska. Explore untouched forests, witness salmon spawning and marvel at the majesty of active volcanoes before ending the trip in Vancouver, Canada.
Quote ROBB to enjoy up to US$300 (S$400) in shipboard credits per cabin. Bookings have to be made before 31 July 2021 to qualify. Contact Citystate Cruises at +65 6222 9222 or email [email protected] for reservations.