It's the modern interpretation of taking the waters
Barring lazy vacations cocooned in beach resorts where the most strenuous activity you could do is waking up early for sunrise yoga, holidays are never as restful as they sound. If only we could take the resort – and the obligatory spa – with us, no matter the nature of the trip.
On board Ritz-Carlton's Evrima, you would come close to doing so. The 190-metre megayacht is the first and only vessel so far in Ritz-Carlton Yacht Collection, a new brand that represents the hospitality group's foray into luxury yachting.
Don't mistake this for a cruise, because it isn't trying to be. Think of it as a floating Ritz-Carlton property, offering the same standard of service that regulars are no doubt used to – a five-star resort experience that moves with its guests to every destination.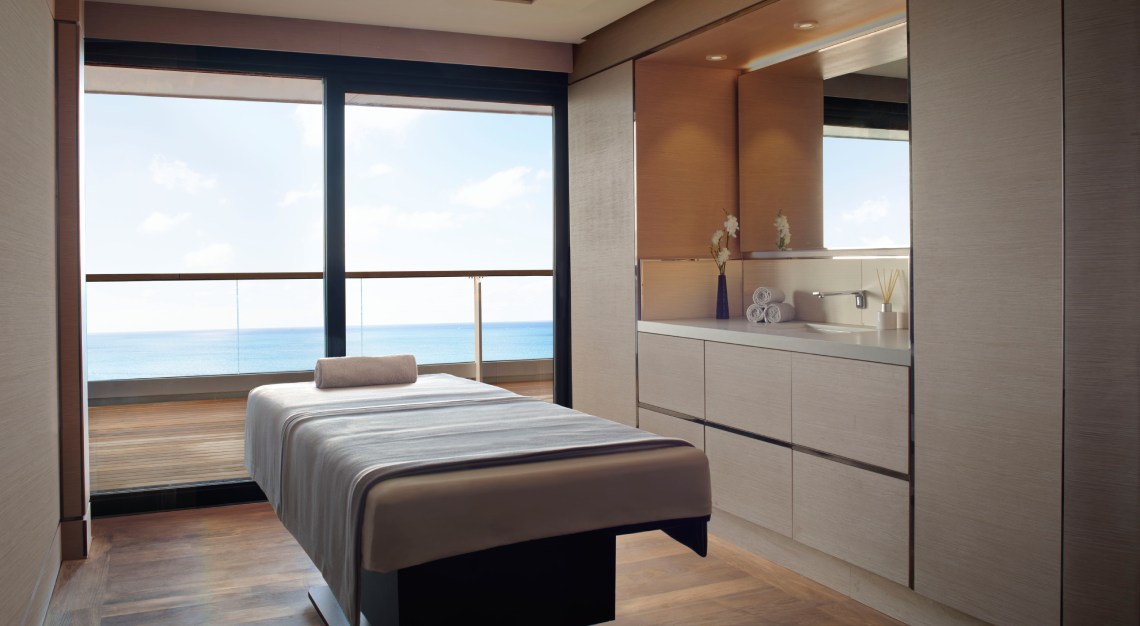 Nowhere is the luxury treatment more emphasised than on the ninth deck, also known as the spa deck. Here, an extensive menu of treatments inspired by the ocean beckons after a long day of sightseeing at the latest port of call. Delivered with ESPA products, treatments are bespoke and customised to suit individual needs. Indoor facilities include a steam room, dry sauna and relaxation lounge.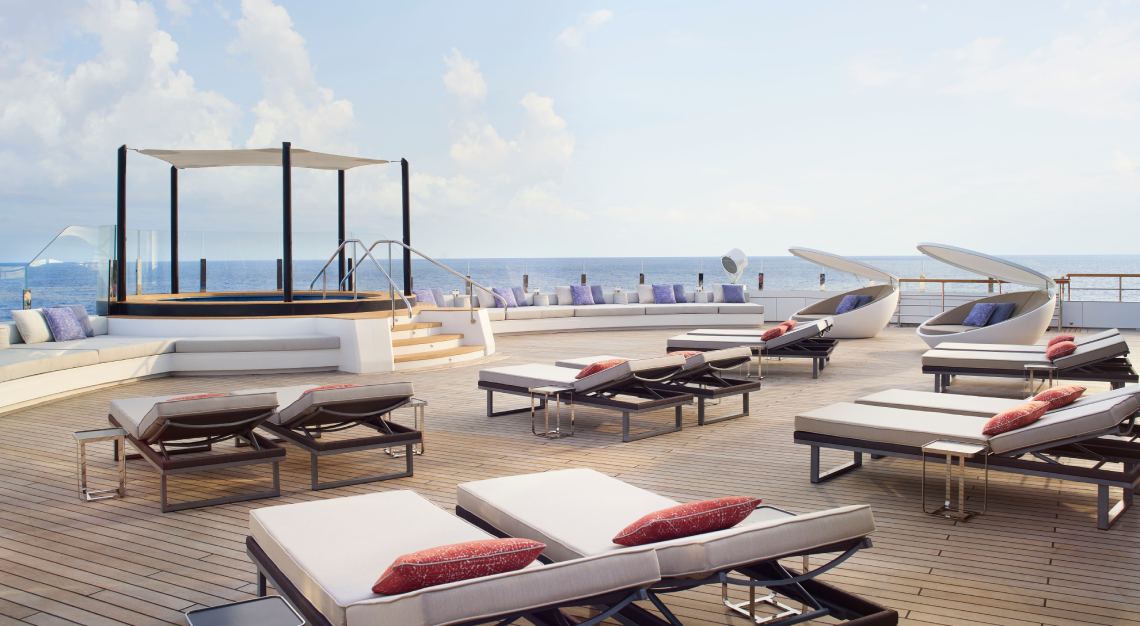 The pearl of the spa, however, is undoubtedly the outdoor relaxation area, where views of the ocean's endless blue expanse should help extend the post-spa bliss. Accept a glass of champagne and nurse your drink while sitting in the hot tub at the very front of the deck or claim a lounger and be lulled to sleep to the rhythmic sounds of the waves.
For a truly rejuvenating holiday, the Three-Day Discovery Program and Five- or Six-Day Journey Immersion Program will ensure that you always have a pampering session to look forward to after or between intensive travel days. These packages begin with an initial consultation after which a personalised programme of complementary treatments is drawn up to suit your needs and preferences.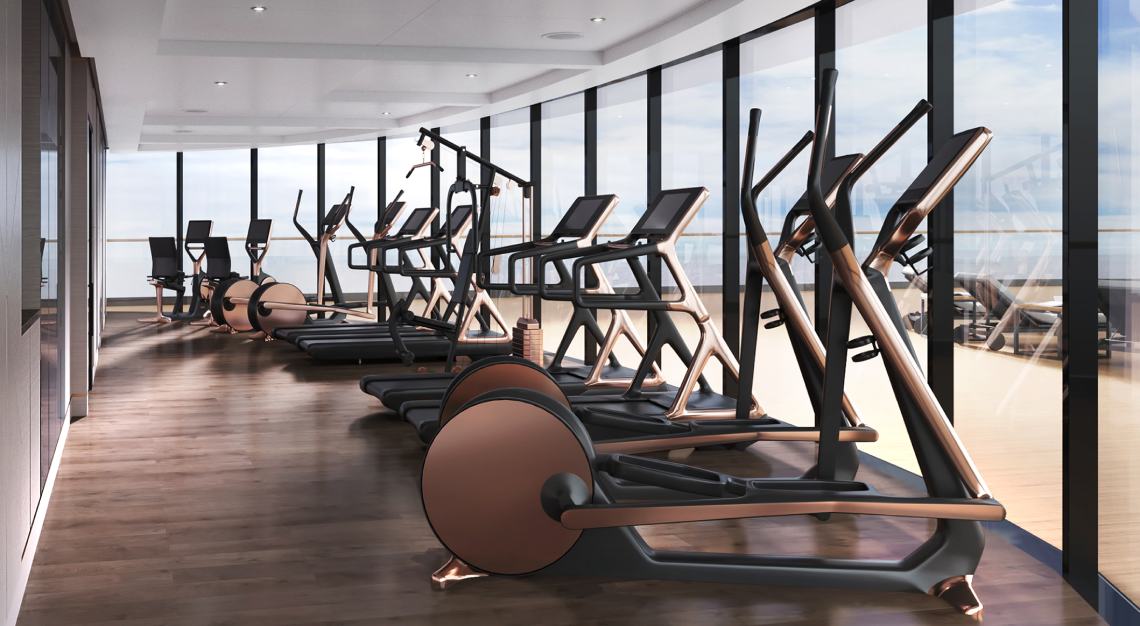 Other services located on the spa deck include a salon for hair and nail treatments, a barber for the men, and a fitness studio. The last offers courses with a wellness coach, group exercise classes and fitness on demand experiences. Just like the spa treatments, it's also possible to go fully customised at the gym with bespoke programmes that include personal training sessions, educational lectures and nutrition planning.
With 149 rooms, every single one of which a suite with a private balcony, Evrima has capacity for just 300 passengers, a relatively small and intimate number by the standards of the cruising industry. Exclusivity is the byword on board; this is how the well-travelled travel well.