Hop on board and indulge in the finest of meals as you gain a deeper understanding of their cultural beginnings during your next holiday from singapore
Luxury cruising and cutting-edge gastronomy have not always gone hand-in-hand, but a new range of culinary-themed trips is helping change that as a younger demographic discovers the freedom afforded by a different dining destination every day. Here are some of the most intriguing cruises out there where food is front and centre.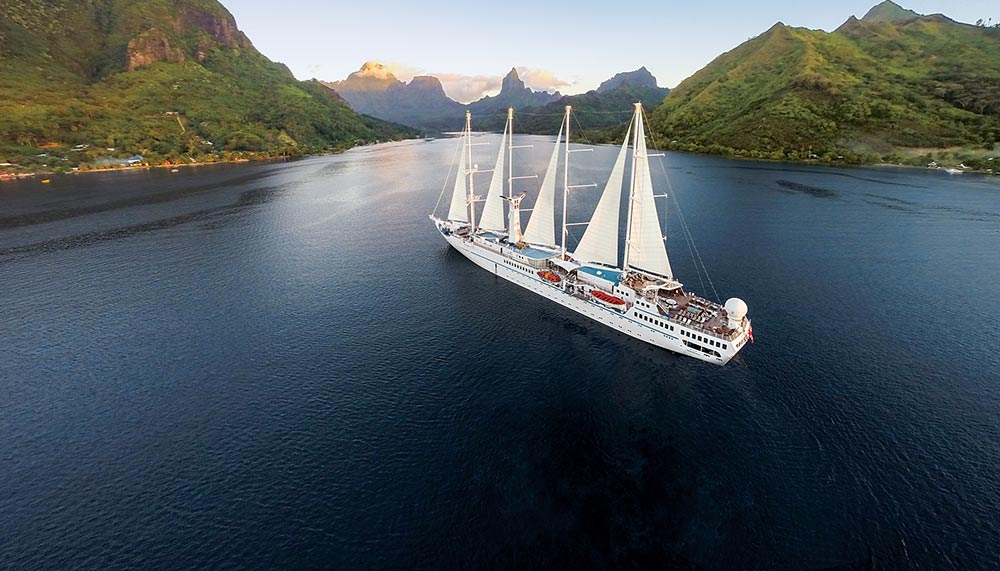 Star Legend – Winstar Cruises
You can fly, drive or take the train, but nothing beats reaching the magnificent city of Bordeaux from the water. Seattle-based Windstar Cruises offers small ships with fewer than 300 passengers on board, meaning the Star Legend is nimble enough to navigate waters like The Garonne. On arrival, the markets of Bordeaux are within a few minutes walk, while countless stellar eateries range from local brasseries to Gordon Ramsay at The InterContinental.
Windstar's six annual culinary-themed cruises around the world are run in conjunction with the James Beard Foundation, meaning celebrity chefs and wine experts will lead cooking demos and food tours on land.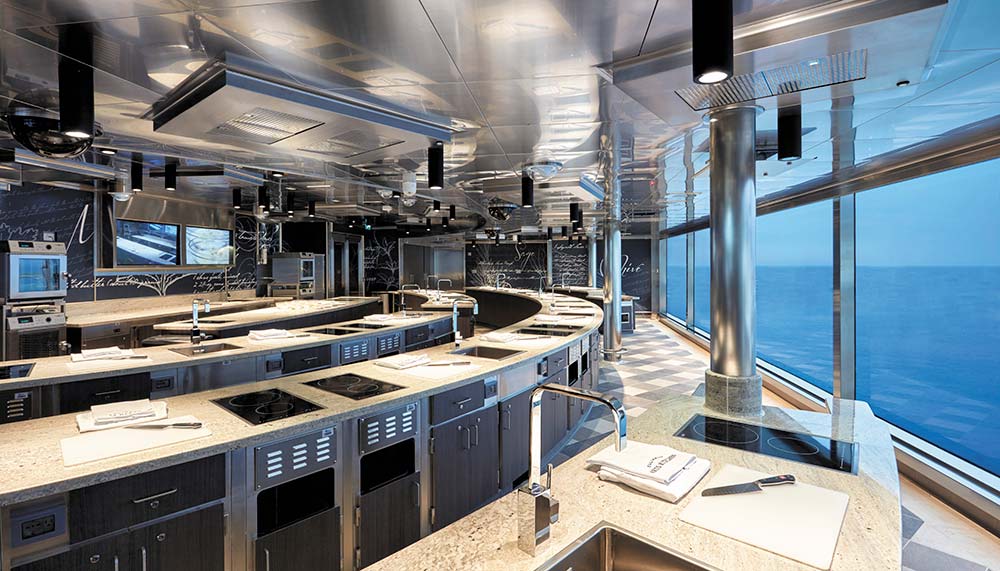 Regent's Seven Seas Explorer Gourmet Explorer Tours
Regent's Seven Seas Explorer is seen by some as the most luxurious cruise liner on the waves and it hosts no fewer than 22 Gourmet Explorer Tours in countries including Spain, France, Greece and Cuba. Options for guests include knife skills, wine tastings and cheese-making classes, while VIP reservations at Michelin-starred restaurants are available when on dry land.
Forthcoming itineraries include the myriad delights of Stockholm to Copenhagen, Venice to Barcelona or even Lisbon all the way down to Cape Town. With eight restaurants on board – as well as room service – there's absolutely no chance of going hungry.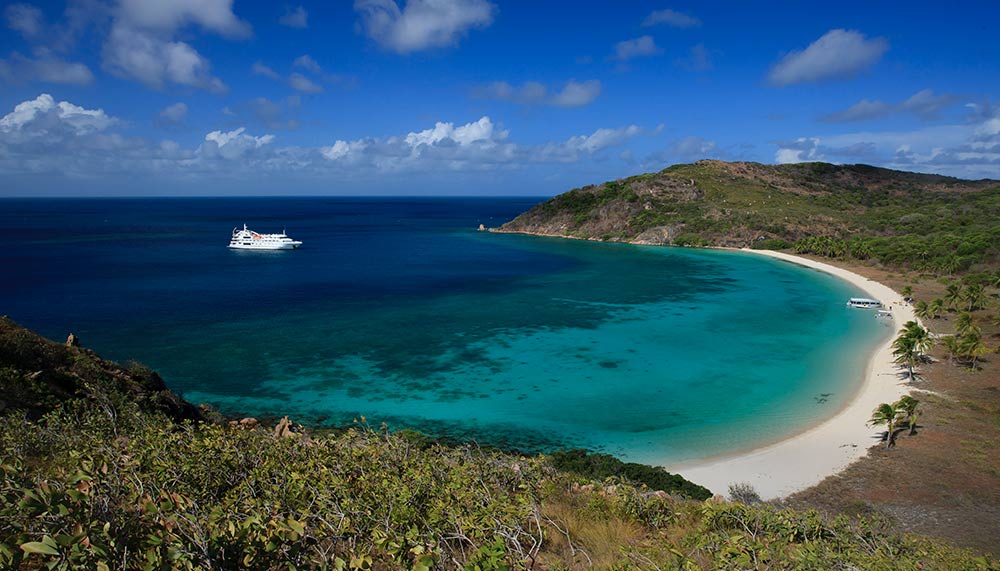 Coral Discoverer – Coral Expeditions
For 33 years, small-ship expert Coral Expeditions has been one of the leaders in expedition cruising down under. Its expedition ship, Coral Discoverer, is heading on a special itinerary where the emphasis rests on tropical Australia's
seasonal ingredients.
Craig Squire has been an award-winning chef at Ochre in Cairns for 20 years, driven by a passion for Australian produce. He will lead the culinary aspects of the cruise along Australia's vast but remote northern coastline, all the way from Arnhem Land across the top to the Great Barrier Reef.
Local ingredients from across the landscape will be the heroes in hosted cooking demos, signature menus and presentations.
Rascal Voyages
Another option when it comes to unique food experiences on the waves comes in Indonesia's remote and stunning Komodo and Raja Ampat regions. It's home to Rascal, a 30m traditional phinisi craft, which has been redesigned and reinvented as a contemporary and luxurious motor yacht.
A world away from larger cruise ships, the experience lets lucky guests, their family and friends explore destinations such as the famed Spice Islands, home to nutmeg, mace, cinnamon and cloves. The Culinary Discovery tours are led by master chefs who explain the local produce, where to source it in local markets and, most of all, how to cook with it. Back on board, masterclasses ensure that you take those skills back home with you.
Oceania Cruises
Oceania Cruises has a reputation as one of the leading culinary-focused cruise lines, thanks in part to its spending more on food per guest than any other. The company offers 20 Culinary Discovery tours to destinations including Slovenia, Greece and Italy. Slovenia includes visits to a branzino fish farm and producers of craft olive oil and salt, while in Sicily epicurean enthusiasts get to visit Catania's ancient fresh market where fish, cheeses, vegetables and cured meat are just some of the treats on offer. The tour also includes the chance to watch a Sicilian pastry master at work preparing the legendary local delicacy, cannoli. Wrap up the visit – at least before the next one – with a slow-food lunch at the renowned Nero d'Avola restaurant.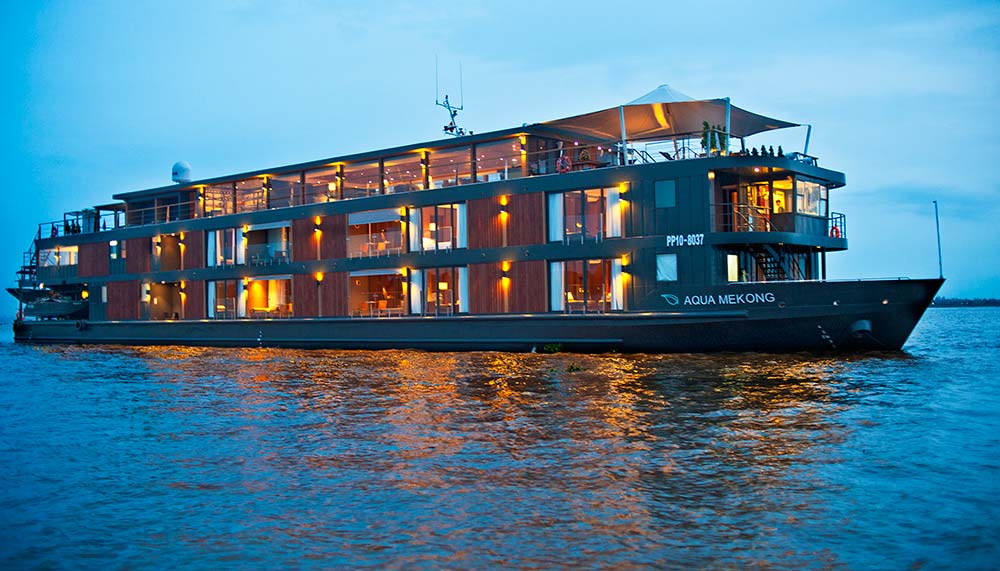 Aqua Expeditions
Aqua Expeditions works with two consulting celebrity chefs, Pedro Miguel Schiaffino in its Amazon trips and David Thompson from Bangkok's Nahm for its Mekong trip.  Its four-night boutique river cruises are joined by the chefs in question, meaning in the Mekong you get to spend up-close-and-personal time with the former winner of Asia's 50 Best Restaurants. Thompson champions authentic Thai cuisine like few others and would doubtless prove an entertaining guide to local markets, explaining the ingredients before taking them back on board and using them in his cooking classes as he prepares some of his renowned signature dishes. Kitchen tours and Q&A sessions are also on the agenda, meaning that you can ask all the questions you like to perfect your own dishes once you return home.