Founded in 2008, Prestige Global Designs by Michael Ong and Jeremy Tay is known for its work for hotels, offices and luxury residences. With them, there are no rules—only open minds, sophisticated aesthetics and a client-first approach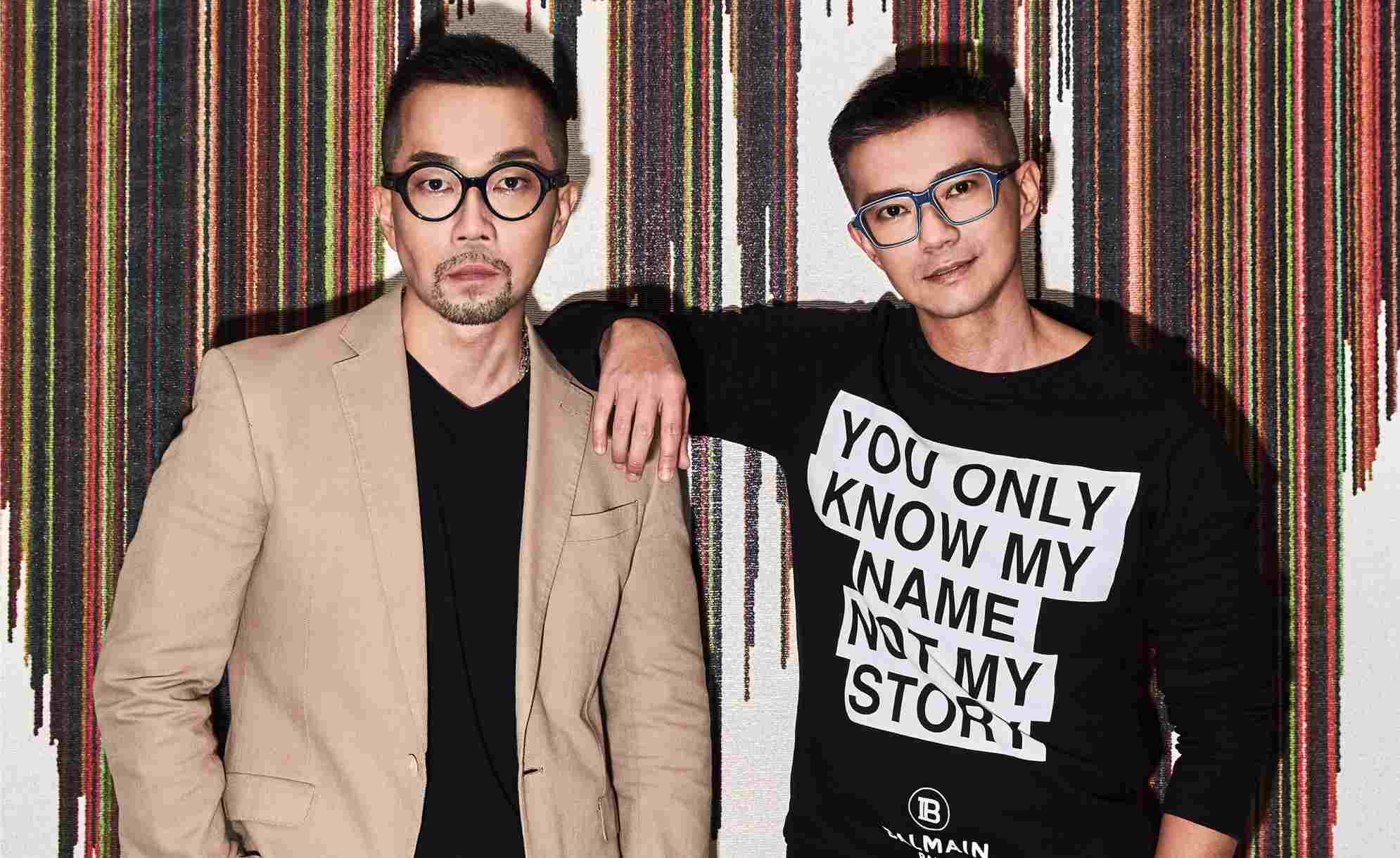 Singapore-based Prestige Global Designs is an international award-winning design studio known for its sophisticated aesthetic and client-driven approach. Founded in 2008 by Michael Ong and Jeremy Tay, the firm has given its signature touch to hotels, offices and luxury residences in Singapore and Jakarta. 
Ong was working on a flight to London when a friend of his colleague introduced him to an interior design course, which inspired the change in his career trajectory from cabin crew to interior designer. Tay was similarly in a different industry. After graduating with a degree in biotechnology from Australia's Griffith University, he returned home to pursue work in the education field. "I was writing books for a publishing house, working in a tuition centre," he explains. His introduction into the design world came when he started helping long-time friend Ong with simple administrative tasks. "Michael was quite busy, and he needed help, so I started (assisting him on) all the paperwork, and slowly got into the gear of choosing materials, talking to clients, selecting features with them."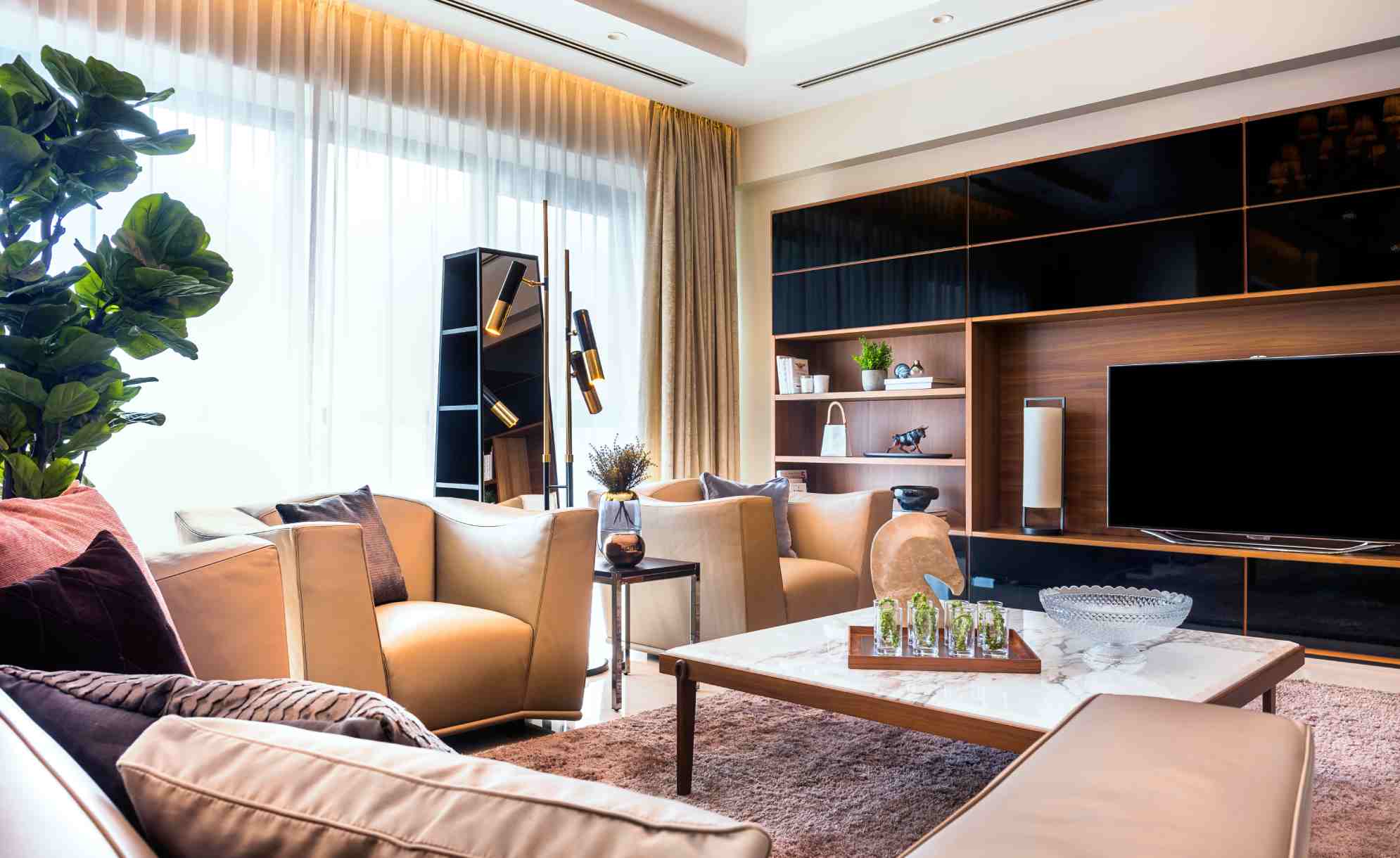 The partnership really hit its stride when Prestige Global Designs was invited to work on The Orchard Residences show suites by CapitaLand; it was Tay's first major project as a full-fledged creative. "I think it was around 2013. It was an exciting experience for me, something very new. The theme for that show was actually resort style, because during that time, resort style was trending. And it sort of gelled with the concept we wanted to propose. Situated above Ion Orchard, the surroundings were fascinating—people were shopping—so we wanted to create a haven where you could relax." It was also the first time Tay tried his hand at styling a space.
While many design firms take pains to cultivate a signature look to establish a niche, Prestige Global Designs never wanted to be known for a specific style, preferring to be known for its versatility and ability to adapt instead. Design should be driven, Ong and Tay believe, by the client's whims, desires and needs. Tay's lack of formal education in the field was, as he saw it, more a boon than a bane, as it meant he wasn't bound by a rigid adherence to his training. "It puts me in a position where I don't worry so much about the rules and regulations."
Despite the firm's pursuit of diversity over a singular aesthetic, clients and followers of the company's Instagram account will recognise a certain affinity for organic silhouettes, art deco and fashion as inspiration. Case in point: the pink Gucci wallpapered dining room for a private client that has racked up over 30,000 likes. "We wanted to create a different sort of dining experience. Like you're having high tea in a garden setting," explains Ong. "If you look (closely) at the carpet, you'll notice it's actually customised to reflect the cranes (in the wallpaper), like ripples in the water." The custom-made carpet was made with botanical silk, a plant-based material, "as the client was sensitive to synthetic fibres and animal hairs".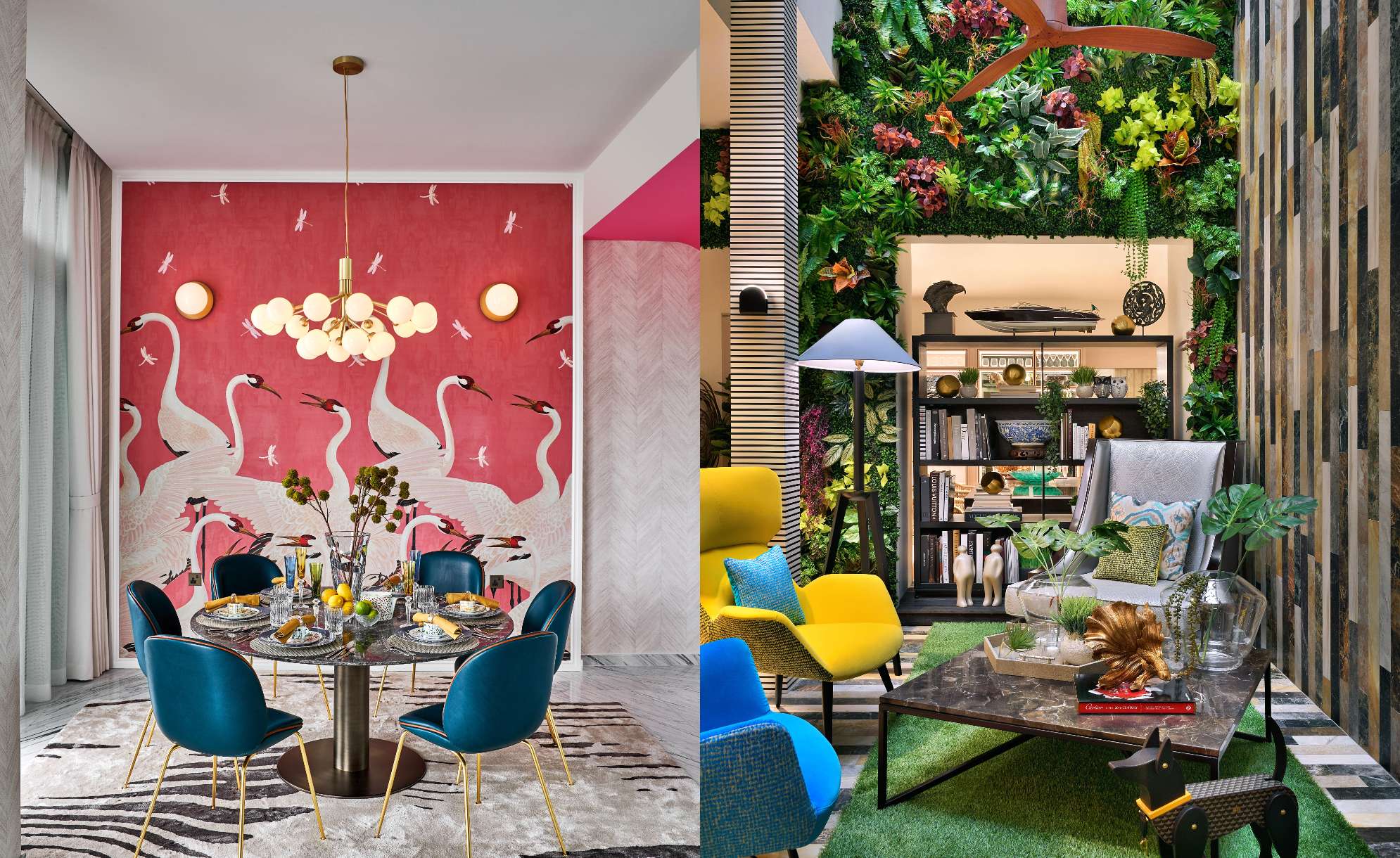 When it comes to inspiration, both designers don't discriminate. "Inspiration can come from anywhere." What's a city that never fails to inspire? "Tokyo," Ong says with almost no hesitation. "I like the fact that it's such a modern city, but yet there's a lot of tradition as well. All of Japan, actually." And also Korean artist Ran Hwang, who is known for her ingenious use of materials to create large-scale installations of blossoms. "I really like the deep textures she creates in her works." Tay is also an admirer of American interior designer Thomas Pheasant. "He's famous for clean, neutral palettes. Very timeless." He pauses meaningfully: "So, what I'm showing you is that I can enjoy diverse designs—I think that we should be open-minded enough to (understand) everybody's preferences."
The design duo's own showroom is a stylish amalgamation of their individual and collective sensibilities, filled with statement furniture pieces and contemporary artwork. It's an effective showcase of how seemingly disparate elements can work in the same space that combines a Marc Sijan sculpture with a Roche Bobois bubble sofa. Whether it's a toy collectible like the Chanel Bearbrick or a furniture-sculpture hybrid like Moooi's Horse Lamp, Tay's advice is to listen to intuition. "I always advise them to go for something that speaks to them. Maybe it's like selecting a hot boyfriend," he laughs. "Maybe (sometimes), we just don't have that feeling. It should be emotional. (If it's not right), I'd advise my client 'Okay, let's hold on a while first. We're not really in a rush. Let's walk around and see more'."
Ultimately, it boils down to Prestige Global Designs' underlying philosophy: there are no rules. "Of course," he qualifies, "when I say 'no rules', it doesn't mean, 'let's have a bathtub in the middle of the living room'." Great for a champagne party, I venture. "We would definitely explore the idea," he concedes with a laugh.
"I guess Michael and I really got to know each other. I'm still at a learning stage, so I'd usually listen to his train of thoughts, but over the course of time, we've sat down and discussed. We shouldn't limit ourselves." 
Prestige Global Designs
83 Kim Yam Road
01-01
Singapore 239378
Tel: +65 6836 6678