Known as the Mrs. Clinton Walker House, the oceanside residence in Carmel-by-the-Sea is listed in the National Register of Historic Places
Of the thousands of homes that Frank Lloyd Wright created, only one of them is sited on the ocean—and it just sold for a whopping $22 million.
Known as The Mrs. Clinton Walker House, the so-called "cabin on the rocks" is perched upon a promontory in Carmel, California. Overlooking the Pacific, the storied, 130-sqm residence is reminiscent of the architect's other Usonian works with its low-slung roof and large windows. Though, the cottage's triangular shape is actually closer to the prow of a ship. According to the Wall Street Journal, the sellers are relatives of the estate's original owner, Della Walker, who was married to well-known lumber executive Clinton Walker. In 1945, a year after her husband passed away, she reached out to Wright in a letter asking him to build her a coastal abode similar to that of his Fallingwater project in Pennsylvania.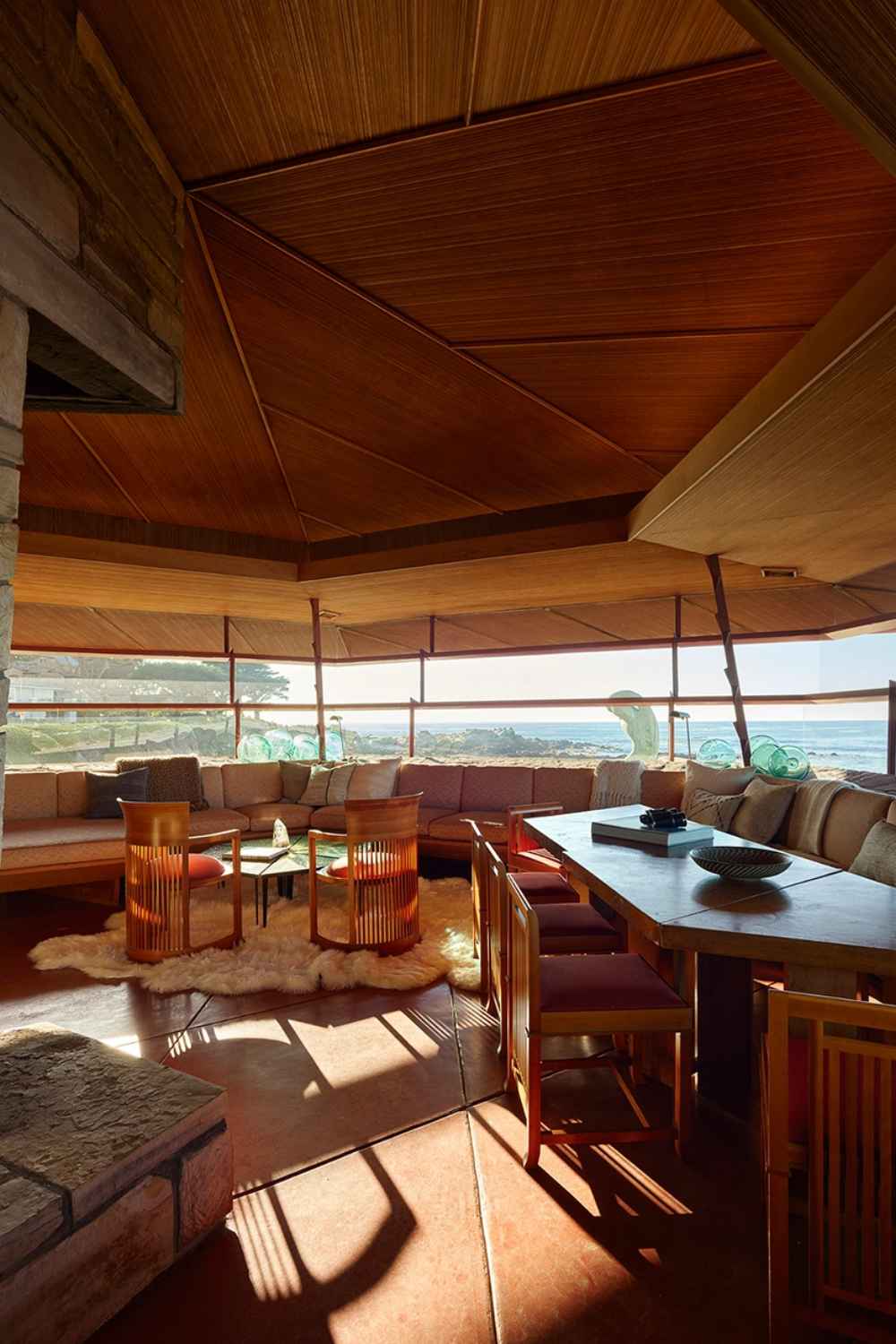 "I am a woman living alone—I wish protection from the wind and privacy from the road and a house as enduring as the rocks but as transparent and charming as the waves and delicate as the seashore," she wrote. "You are the only man who can do this—will you help me?"
Wright agreed and later completed the home in 1952. Constructed largely of cedar and Carmel stone, it also features painted steel, copper, concrete and glass. The highlight is a hexagonal-shaped living room that looks out to the ocean. In total, the lot spans 1,300 sqm and comprises a small beach. In 2016, the property was added to the National Register of Historic Places.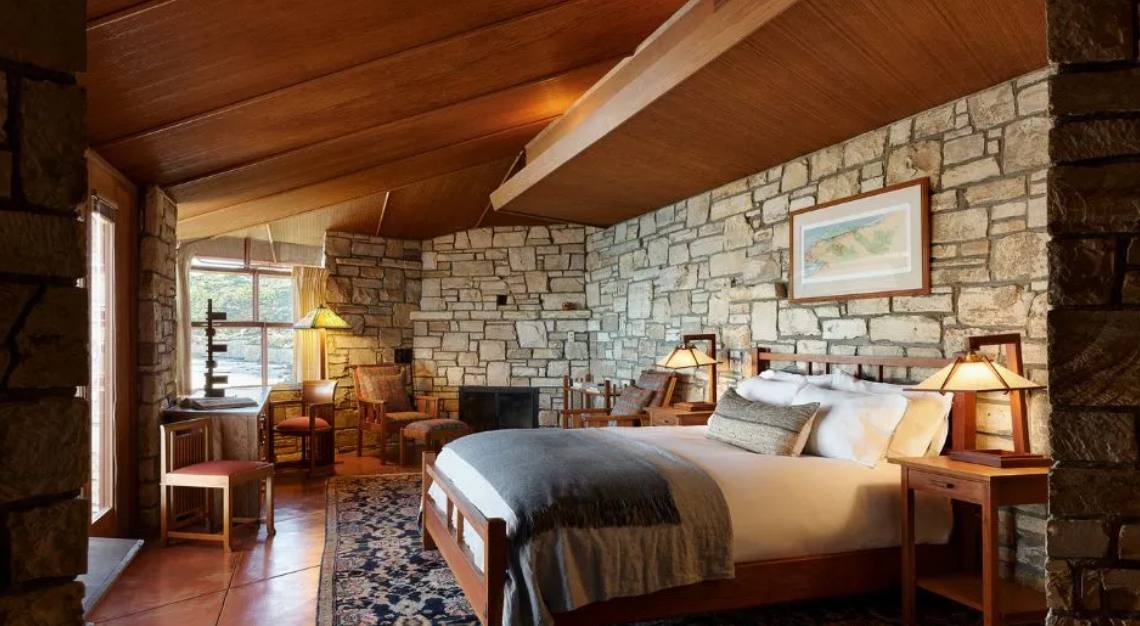 "I hope this tiny aristocrat among the Carmel bourgeois, so exciting in itself, is not only a domestic experience giving you the joy you, its progenitor, deserve, but a spiritual uplift," Wright wrote to Walker a few years after the home was finished. The newspaper reported that Esperanza Carmel LLC, a real estate investment and development firm, bought the house from the family's descendants.
"They fell in love with it exactly how it is, right down to the pillows and the books," listing agent Jessica Canning of Canning Properties Group, who represented the sellers, told the WSJ. "The authenticity and character of it was one of the major draws."
See the rest of the photos of Frank Lloyd Wright's Mrs. Clinton Walker House below.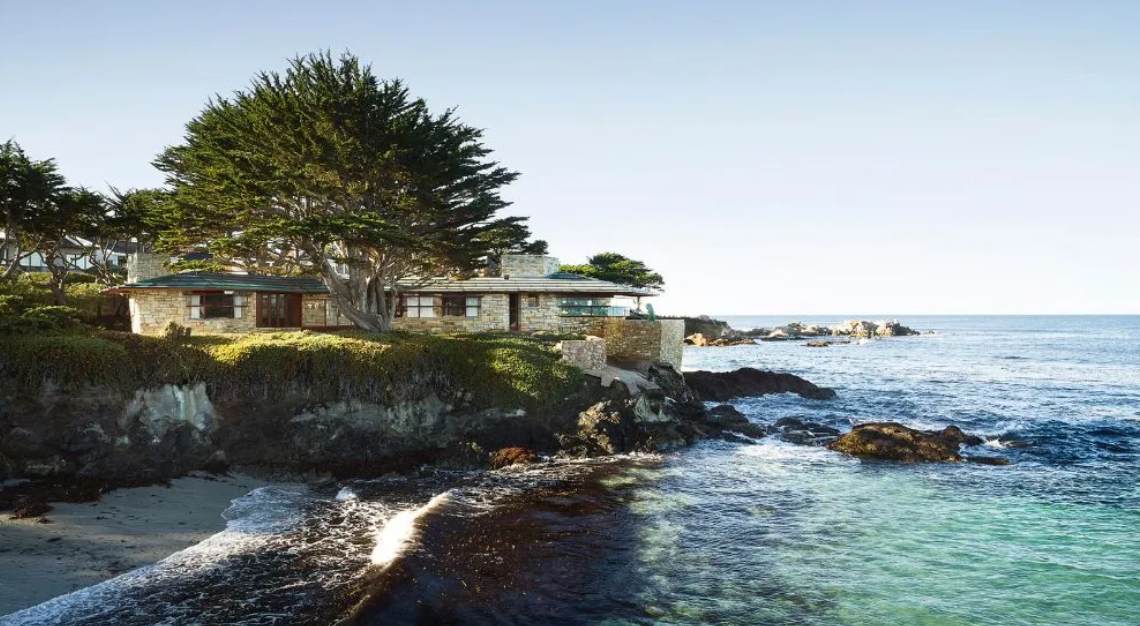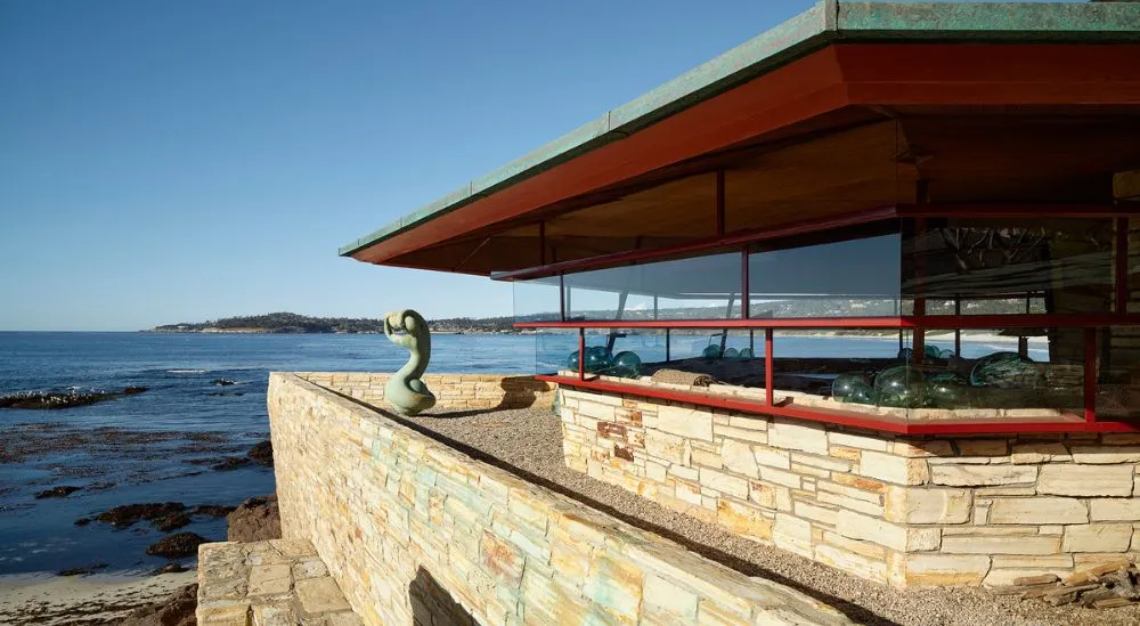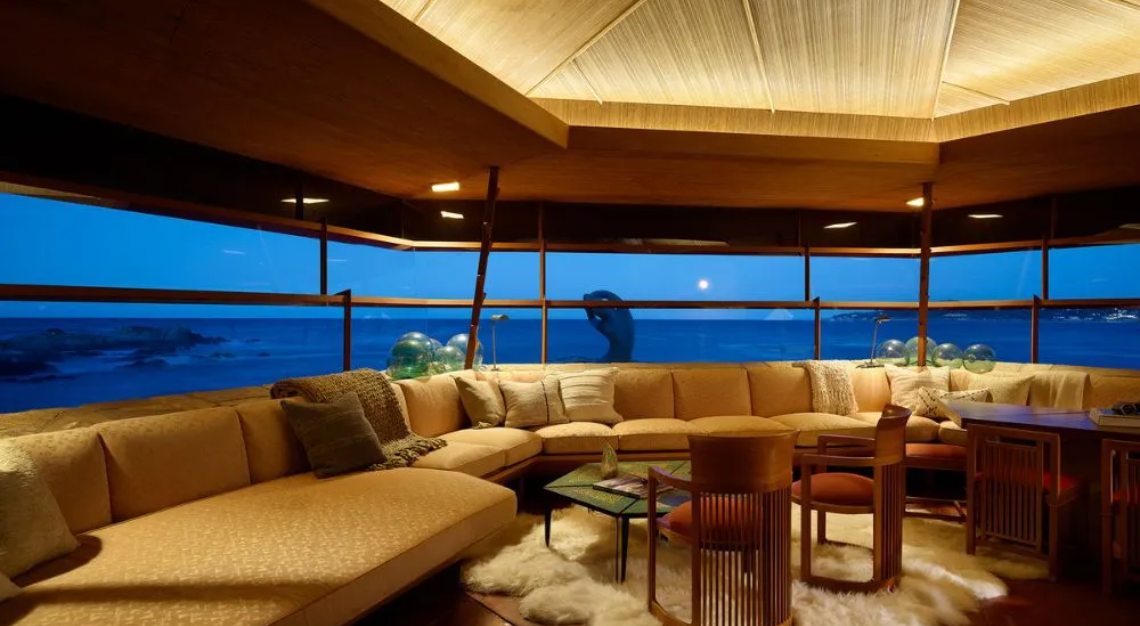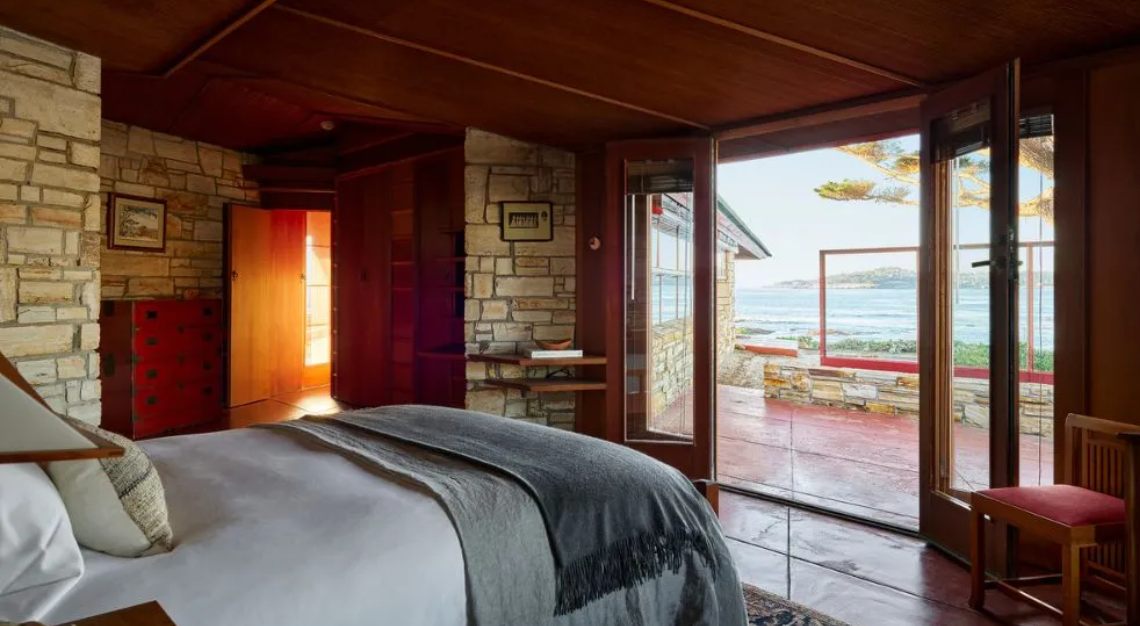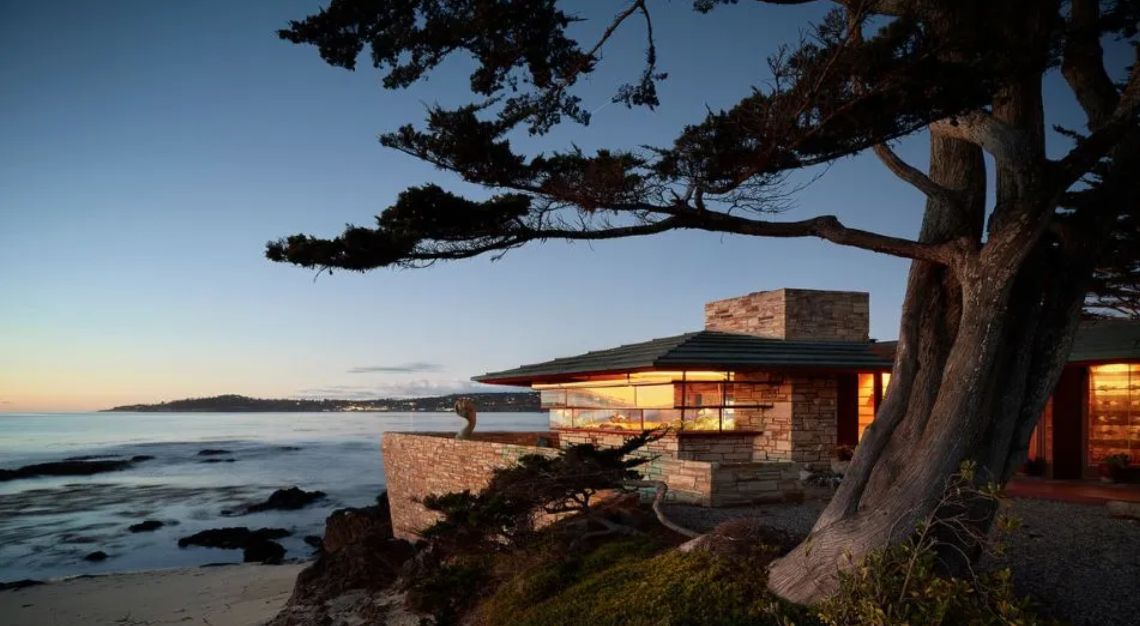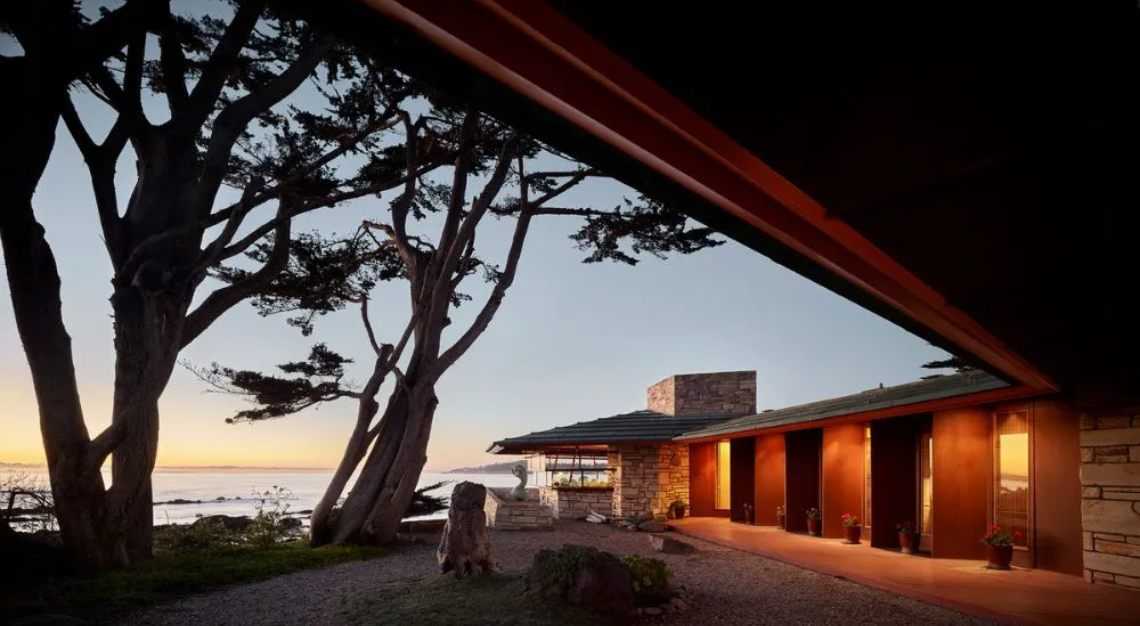 This article was first published on Robb Report US