The new collection revisits iconic office furniture designs by Frank Lloyd Wright
Frank Lloyd Wright might be revered as a visionary architect, but what's lesser known is that the designer also excelled at crafting work environments that were just as inspiring. Built in 1939, the Great Workroom at the SC Johnson Administration Building in Racine, Wisconsin is testament to that, a seamless confluence of pleasing, ergonomic workspaces that were way ahead of their time.
Now, you can incorporate Wright's workspace aesthetic into your own home office thanks to a new collection by Steelcase. It's the first product collaboration between Steelcase and the Frank Lloyd Wright Foundation, a fitting gesture given that the American furniture manufacturer was also involved in the original SC Johnson project.
A faithful reconstruction of the original pieces in terms of style and finishing, the Frank Lloyd Wright Racine Collection comprises desks, utility tables and matching chairs that have been subtly updated with broader dimensions and material choices to reflect our current modes of living.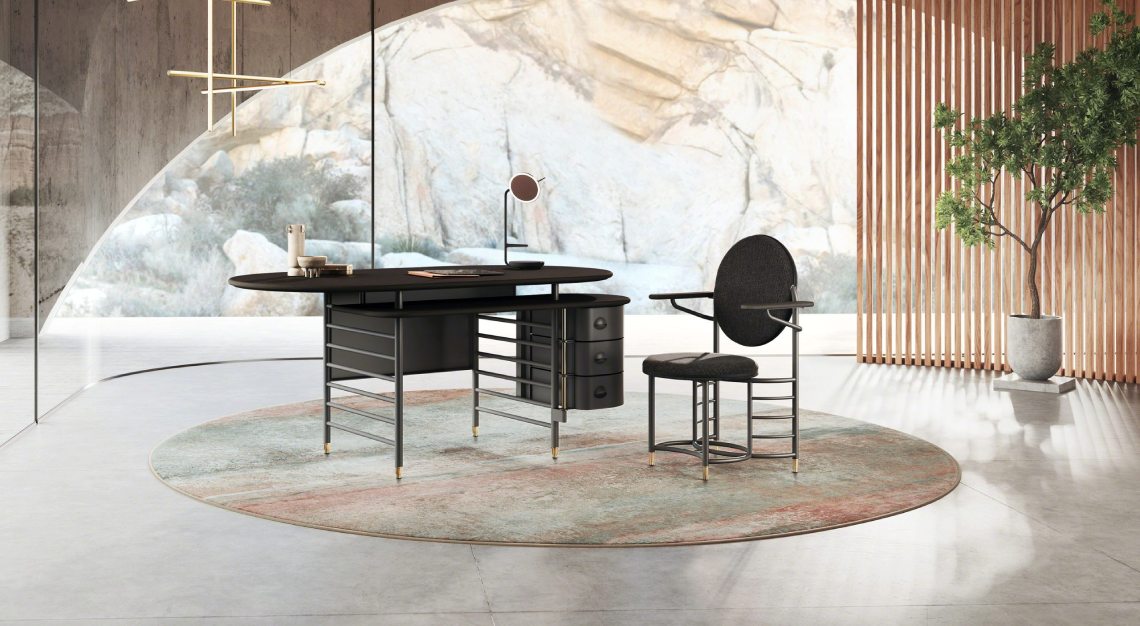 The Signature Desk (US$9,750) is sleek and multitiered, boasting a trifecta of curved drawers and nifty 21st-century perks like an integrated waste basket and a top shelf with a paper flow organiser. It comes in two colourways—the original rust-red or black—and is available in maple or walnut. Meanwhile, the chairs (from US$1,808 to U$2,084) can be ordered with or without armrests in a range of upholstery, colour and wood finishes. Opt for the newly introduced lounge chair, which is appropriately more laidback and versatile to accommodate a variety of home settings.
This being the first of more collaborations to come, look forward to elevating the set-up with fine furnishings, textiles and wallcoverings in the future. "Frank Lloyd Wright used design as a means of deepening the relationships between people, nature and place,' says Stuart Graff, president and CEO of the Frank Lloyd Wright Foundation. "With the Frank Lloyd Wright Racine Collection and our collaboration with Steelcase, we're excited to expand his vision of an architecture for better living."