size matters

Diamonds are a girl's best friend. But what would you do if you've unearthed one the size of well, your fist? How many diamonds can be born from that singular diamond, and what kind of jewellery would you have it go with?
While you're contemplating, United Kingdom–based Gem Diamonds Limited announced that it recenrlt unearthed a 910-carat D-colour diamond from Lesotho's Letseng mine in southern Africa.
The Fifth-Largest Diamond In The World
It is reportedly the fifth-largest gem-quality diamond ever discovered — and the largest ever excavated from the world-famous mine. It's about the size of two golf balls, or a small fist. The as-yet-unnamed diamond has been designated as Type IIa. For those not in the know, it's the purest and most rare form of the gem, often described as a pool of water.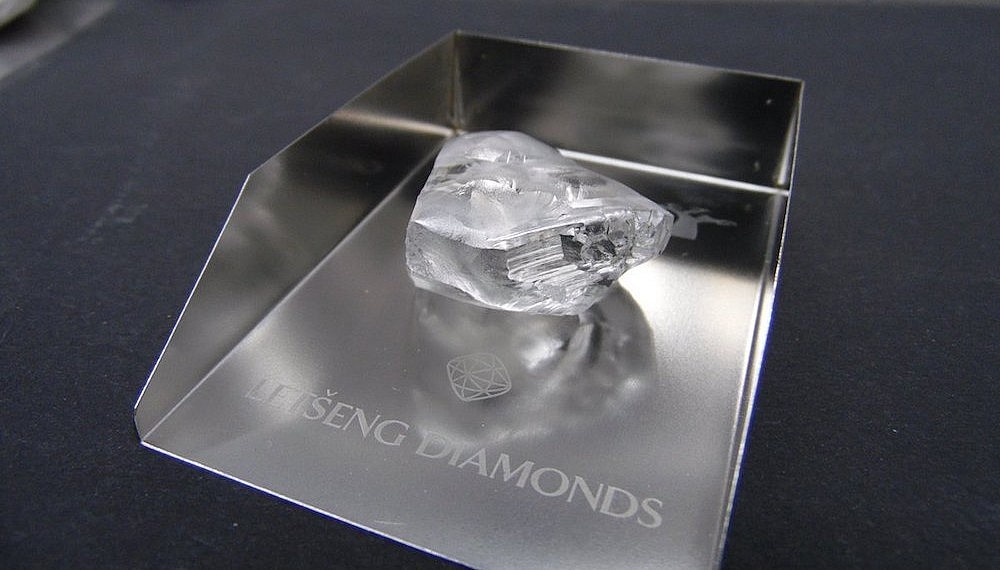 How This Diamond Measures Up Against The Rest
In the last decade, the Letseng mine has produced seven other diamonds that tip the scales at 299 carats or more.
This gem is one of a handful of recent discoveries that have astounded diamond lovers around the globe. The Peace Diamond, a 709-carat gem, was excavated from Sierra Leone's eastern Kono province in March of last year. Diamond mogul Laurence Graff purchased this gem from the country's government in December for US$6.5 million (S$8.56 million).
Earlier in 2017, Graff acquired a 373.72-carat D-colour Type IIa diamond from Botswana's Karowe mine. It was cleaved from the famous Lesedi la Rona stone, a 1,109-carat diamond. This diamond made headlines when it failed to sell at a Sotheby's auction. The original stone, weighing in at a whopping 1,765 carats, was discovered in 2015. It's the second-largest gem-quality diamond ever to be discovered.
40 Million Reasons To Smile
The diamond weighs about 182 grams (a one-carat diamond weighs just 0.2g in comparison). It was most recently sold to an undisclosed buyer in Antwerp, Belgium, for a cool US$40 million (S$52.7 million). While it's not known what exactly will become of this unpolished piece, we're already starting to think about what we'll be making. A high jewellery necklace, a couple of rings on the side, a pendant or two…