Party Like It's Crazy
When you're tasked with celebrating 15 years of the Crazy Hours Collection, there's just one thing in mind: The party must be nothing short of extravagant and well, crazy. And that's exactly what Franck Muller had in mind.
The team pulled out all the stops at the party venue (a soundstage at Infinite Studios) earlier this month. Those who've paid the Franck Muller Watchland, the brand's headquarters in Genthod a visit, would have found the cream walls and arched doorways visually familiar. Then, there was eye-catching décor, and illumination of neon lights and a gamut of visually satiating grubs and that weren't just used as photo props.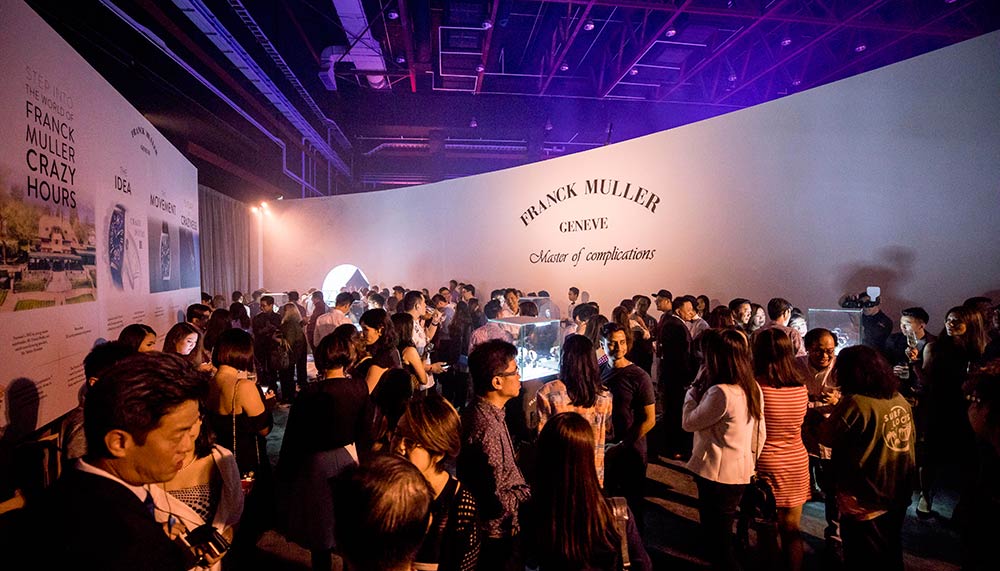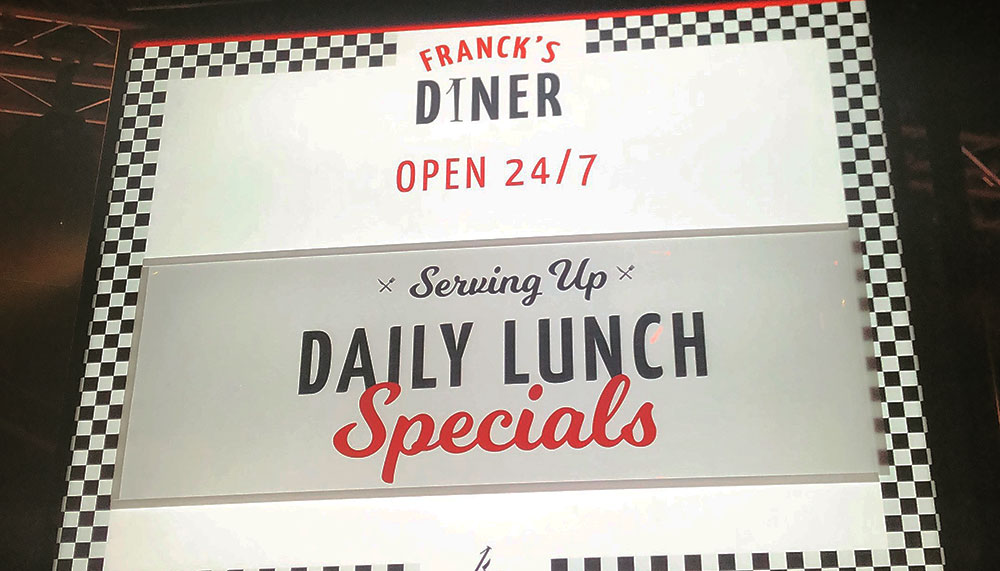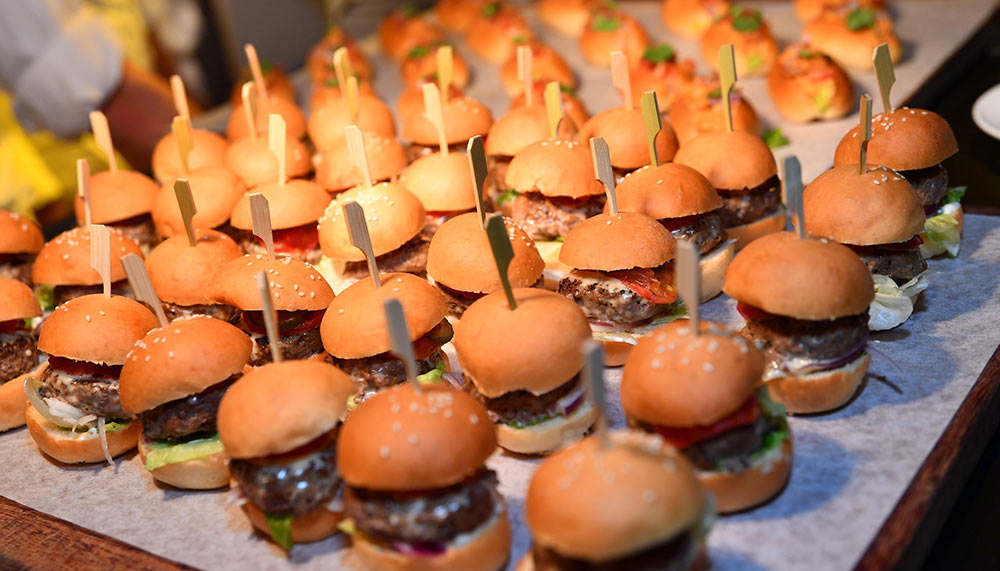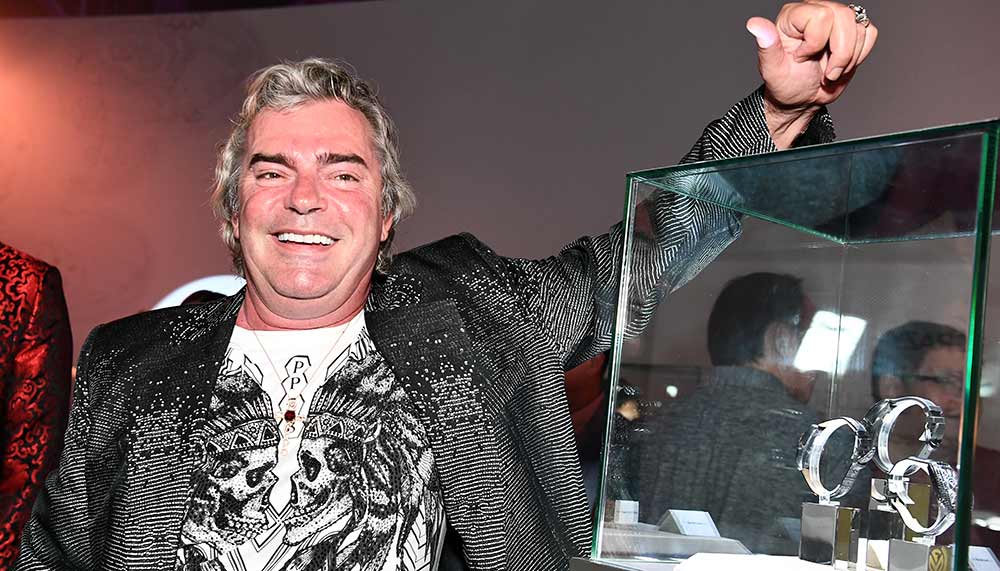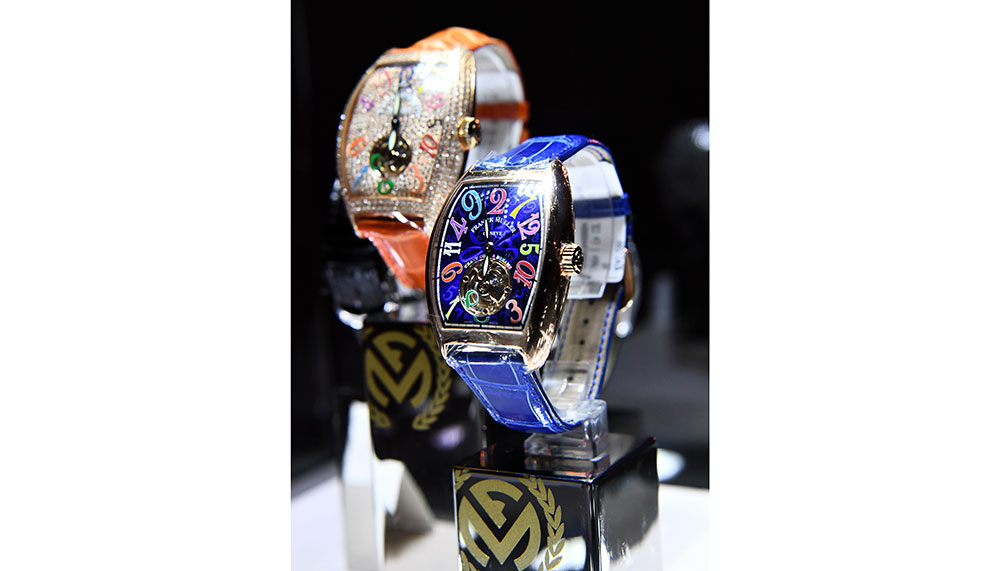 Franck Muller took its guests along for a dining extravaganza. It designed five 'play rooms' with a unique dining theme in mind, each of them unveiled only at a random hour of the night. Lunch was at 8pm, breakfast just before the clocks truck 10… it was very much topsy-turvy, until you remembered that that's the entire point of the watch, and the party. Each room also provided the perfect photo-op for group photos, but that wasn't all it catered to. While bespoke tipples and craft beers were fashionably displayed in bathtubs at the swanky Midnight Jacuzzi room, cake pops were hanging off neon arches at the In The Mood For Sweets room for guests to indulge.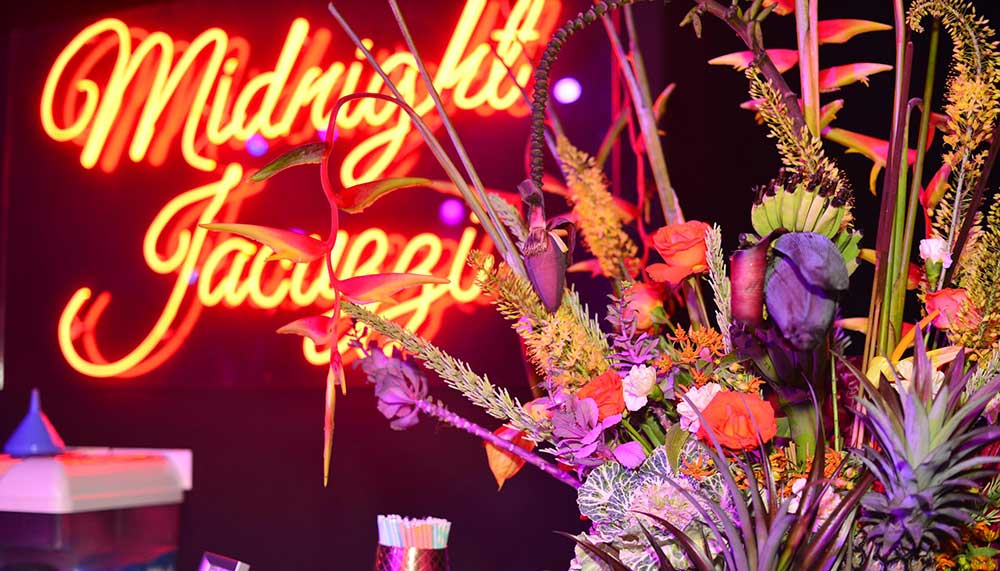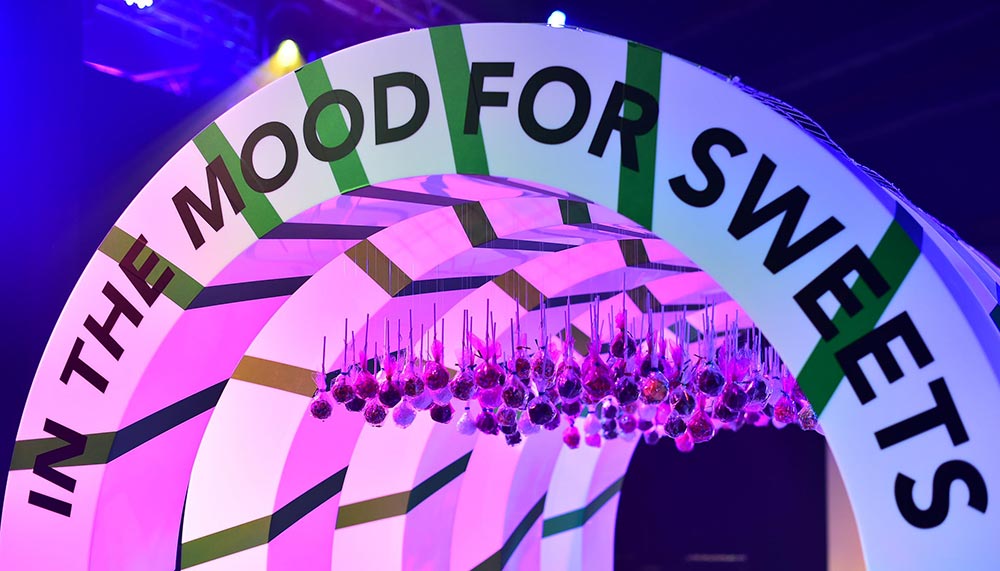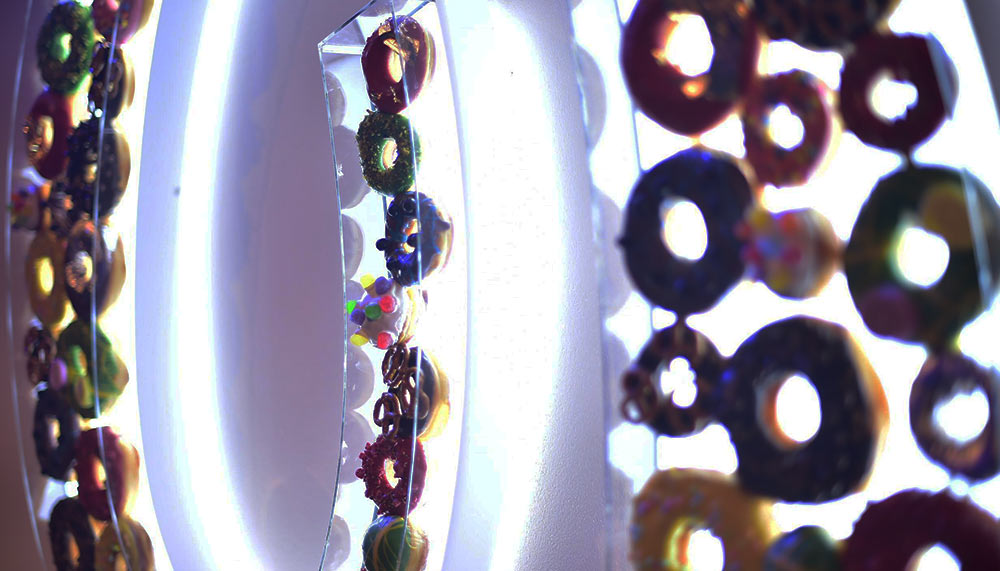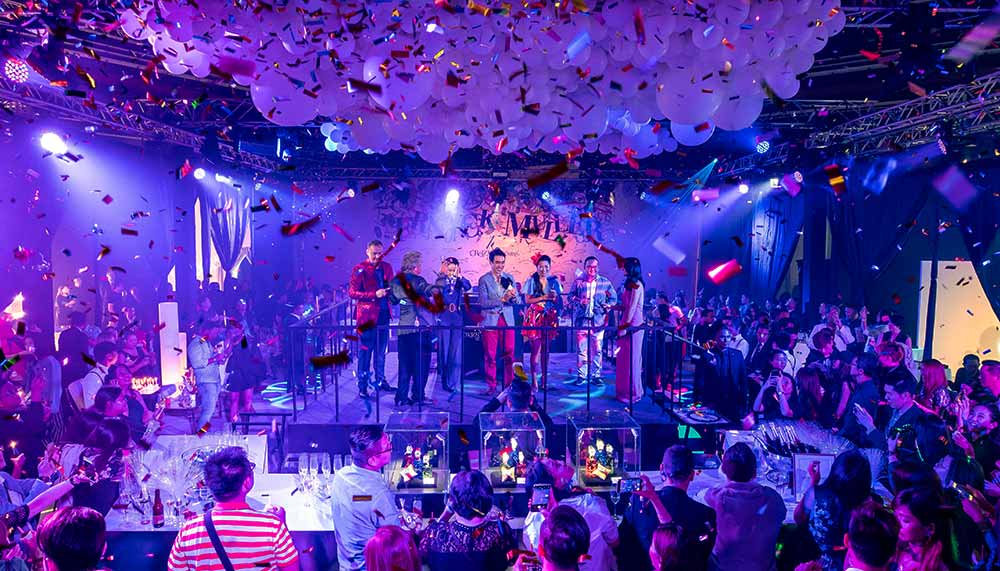 The Grand Finale
Gracing the event was Franck Muller himself who flew in to take part in the festivities. The evening wasn't about to conclude without a climatic grand finale. Drapes were pulled aside and the rooms 'melted away' to form a single, massive dance floor. Of course, it was a no-go without the birthday cupcakes, gold sparklers, confetti guns and free-flow champagne, guaranteeing that guests left in high spirits and with the best of memories. Unsurprisingly, nobody stopped to check the time that night.