Exclusive to Southeast Asia, this vibrant timepiece in rainbow hues revels in one of Franck Muller's favourite themes, colour
Colour has been one of luxury watchmaking's most conspicuous and omnipresent trends in recent years. Watch brands large and small have all taken a stab at it, but really, nobody does colour quite like Franck Muller. How could anyone when the Genevan manufacture literally has an entire collection of timepieces dedicated to the complete exploration of rainbow hues? Known as the Color Dreams series, they range from playfully oversized numerals in varying lacquer tones to hyper-chromatic gem-set grand complications.
In recent years it has also come to include avant-garde designs combining vivid pop colours with state-of-the-art materials. After a brief dalliance with sapphire crystal on its Vanguard Skeleton Sapphire Color Dreams, Franck Muller turns to a new carbon fibre composite material called CarboTech to add another wave of provocative energy to the collection.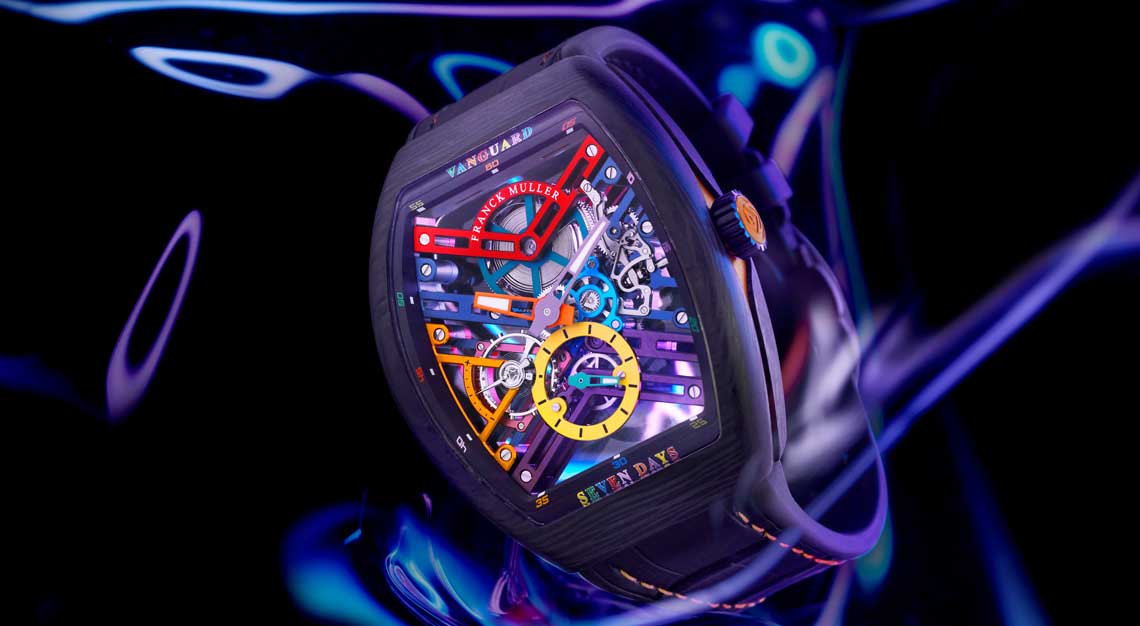 This time, the manufacture juxtaposes a full palette of happy rainbow colours against the power and intensity that always comes with all things black. Once again we have the Franck Muller signature anodised aluminium bridges coated in cheerful red, orange and yellow, as well as cool tones of green, blue and violet.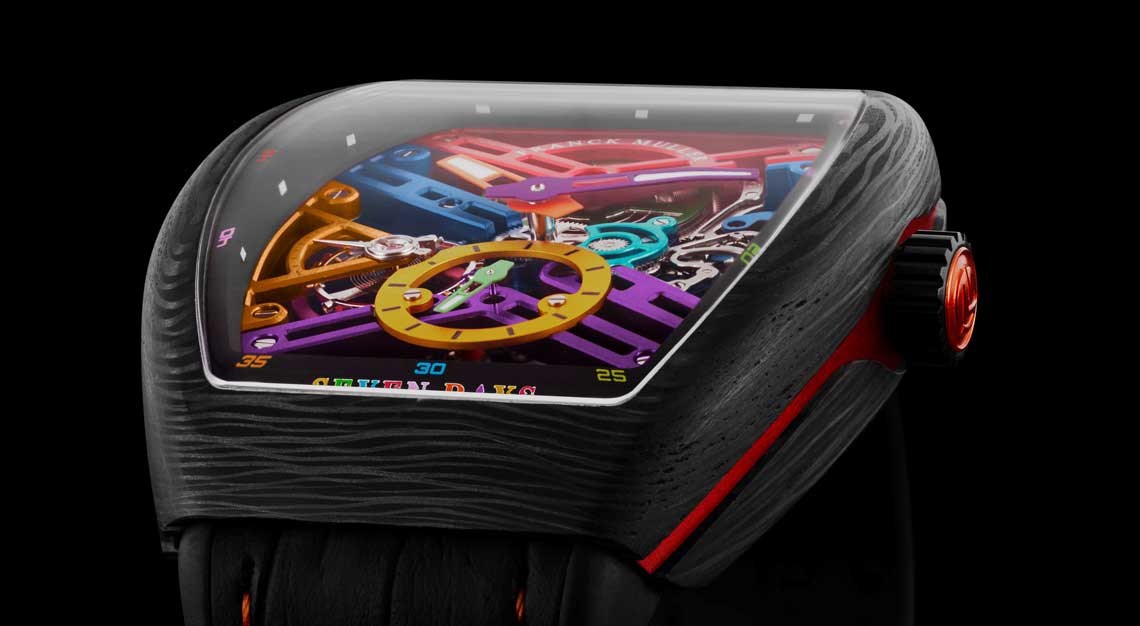 To achieve such a multitude of highly specific colour tones, Franck Muller treated the movement plates and bridges with a process known as electrolytic anodisation, which requires components to be manufactured in aluminium, rather than the traditionally used brass or nickel silver. Calibre FM 1740-VS10 offers quite a view with its large balance wheel moving at a breezy 18,000vph, as twin stacked barrels deliver up to seven days of power reserve.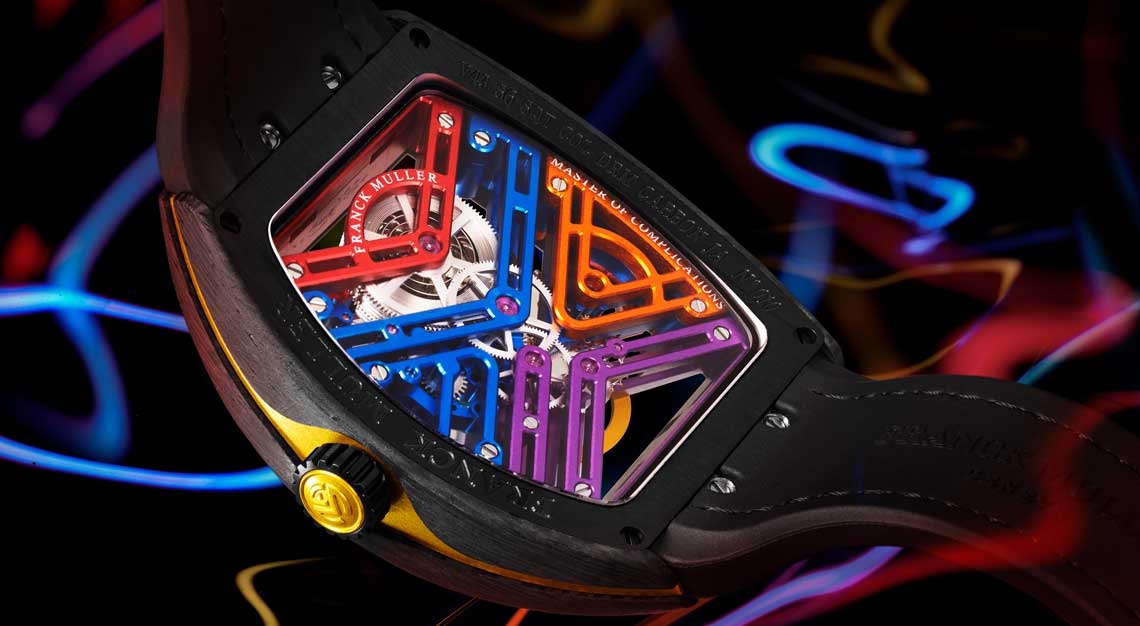 Completely skeletonised in the contemporary style, they form a labyrinth of overhanging aluminium beams emanating from the movement's gear train. Coupled with the case made of ultra-lightweight CarboTech, this fully open-worked timepiece is indeed as weightless as it looks. And its dynamic architecture follows precisely the case's curved profile, which affords better comfort and a snug fit to the wrist despite the 43mm size.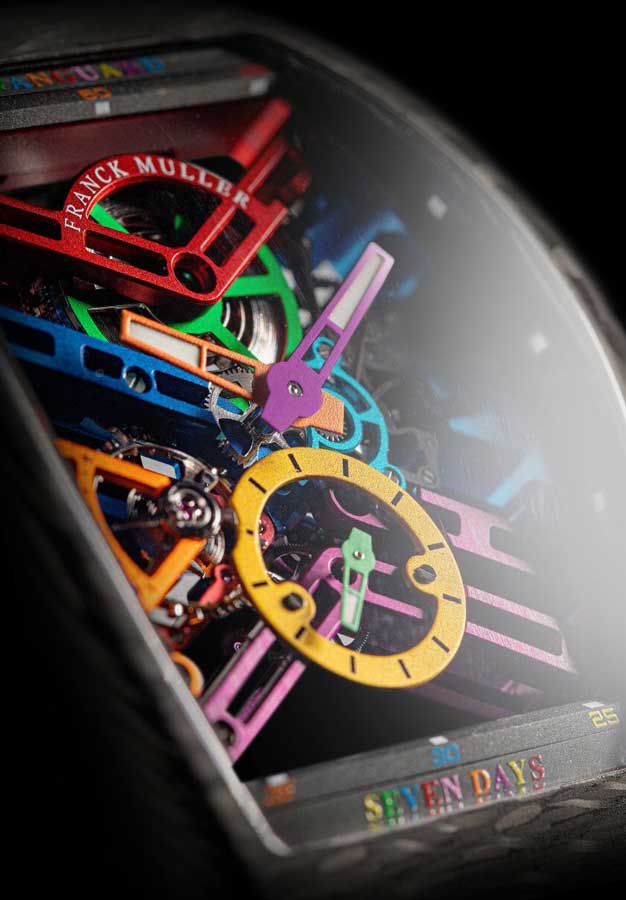 In addition, CarboTech is extremely resistant to shock and scratches, while also being hypo-allergenic. This is a synthesised material made of thin sheets of carbon fibre compressed with a high-end polymer for nine hours at 120 degrees, yielding a distinctive pattern where layers upon layers of unique striations are created by the compression of the carbon fibre.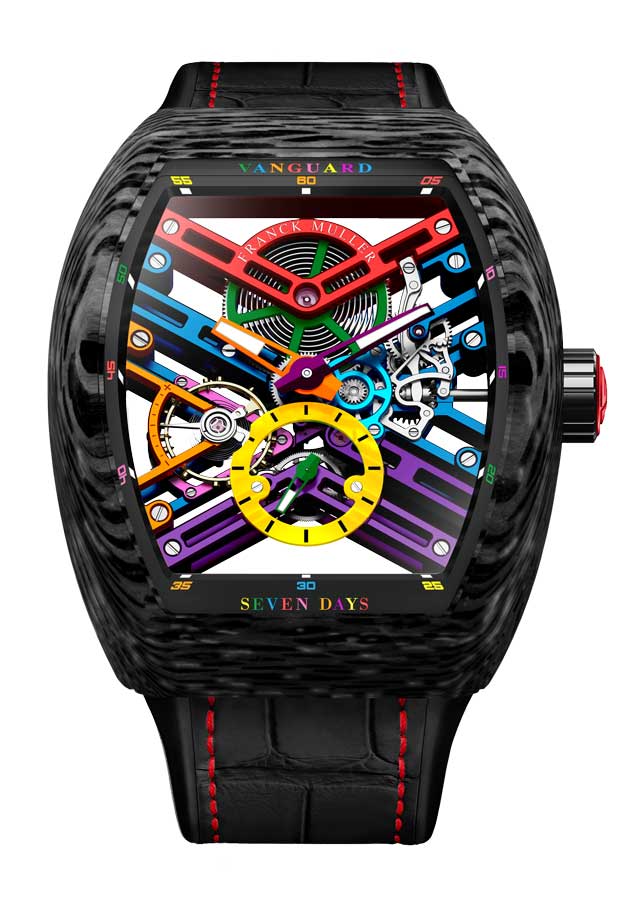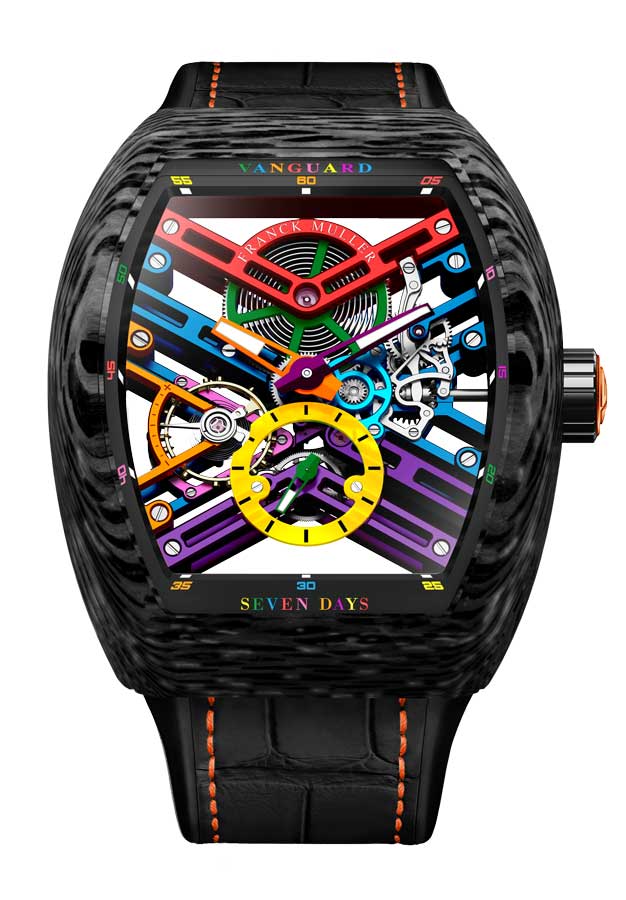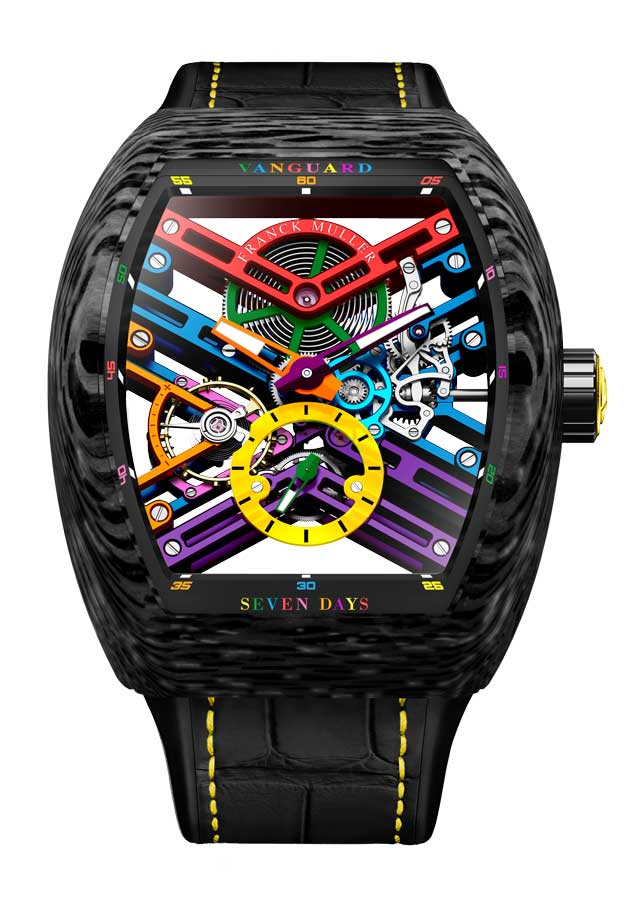 As the sheets are arranged one by one and the final material, machined individually, no two watches bear the exact same pattern, just like fingerprints. Each case is also buffed completely by hand with no external polishing—a shining testament to Franck Muller's rich haute horlogerie savoir-faire and zest for challenging the norms of traditional watchmaking.