The special menu features sushi, lobsters and roasted duck, fairly atypical for an Indian restaurant
The folks behind Indian fine-dining restaurant Rang Mahal have something up their sleeves for the month of September, and it comes in the form of a sublime five-course menu (S$118++) designed for GastroMonth 2018. In this instance, corporate chef Milind Sovani has given Indian fare a modern twist with Japanese and Chinese touches.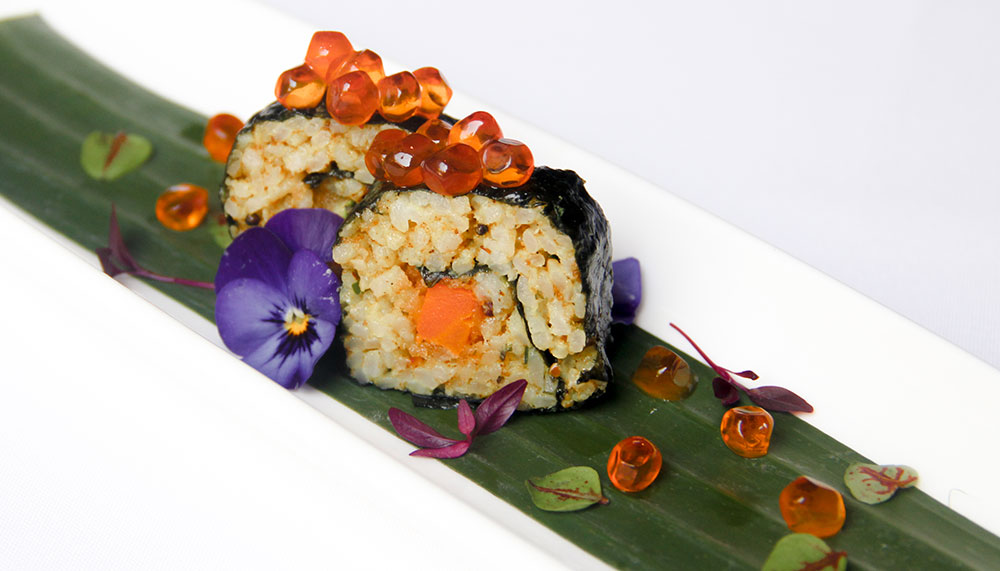 Masala Rice Sushi with Ikura Roe uses ambemohar, a type of sticky rice found in Western India, which is slow-cooked with Madras curry powder. The latter surprisingly doesn't overpower the dish, instead adding a slight fragrance to the salty ikura roe.
Spiced Roast Duck draws inspiration from the classic Peking duck. Here, the duck is marinated with more than 15 spices including cinnamon, cloves, cardamoms and sankeshwari chilli before being roasted in the tandoor for a crisp, golden brown finish. The meat was tender and paired well with the accompanying Trichur curry. Can't handle the intensity of flavours? Opt for the broccoli garlic pesto sauce, which packs an equally savoury punch.
The 'risotto' was rather pleasant too. Here, risotto is replaced with Khichdi — an Indian dish made with a base of rice and lentils — and mixed with mushrooms and sour cream raita. I found the raita to be the star of the dish, injecting the necessary amount of tartness into the khichdi, which regrettably didn't seem to shine on its own even with the use of brown rice.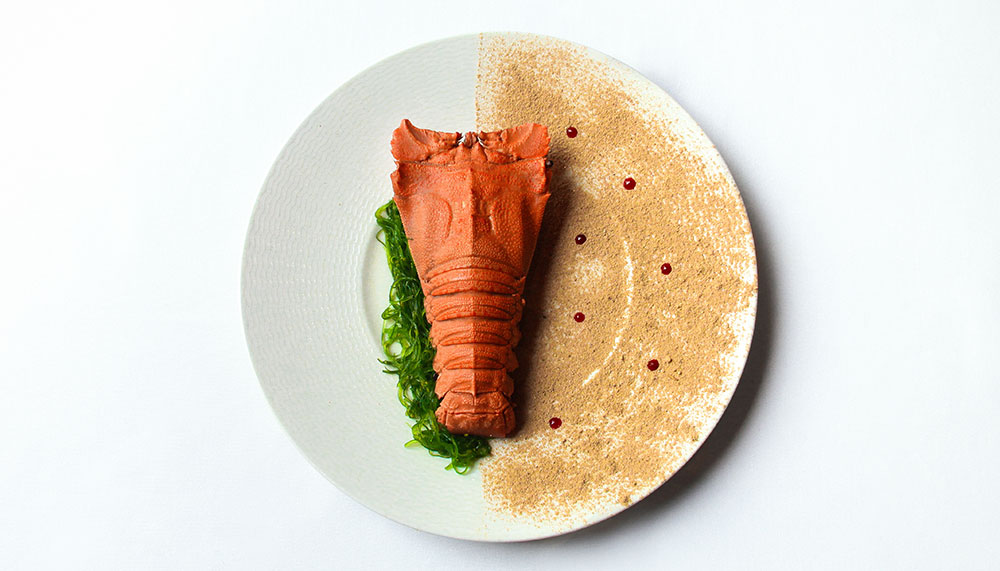 If there's one dish that truly allows chef Sovani's artistic flair to shine, it's Sahana of the Sea. The tandoori grilled slipper lobster is perfect on its own, and the team goes the extra mile with 'gun powder sea sand' — a fancy way of saying mixed Indian spices — and a bed of seaweed tossed with sesame.
Hats off to chef Sovani and his team for constantly pushing the limits when it comes to retelling classic Indian fare in contemporary forms. And they'll be putting in more hours in September — I foresee the restaurant attracting quite a crowd during GastroMonth 2018.
Rang Mahal
7 Raffles Boulevard
Level 3, Pan Pacific Singapore
Tel: 6333 1788