Does success in the restaurant industry mean setting up your own business or being in charge of a brand's expansions globally? It could be both, seen in various chefs and their career paths
Professional cooking is a nomadic career. It's no mystery that chefs traverse vast geographical boundaries, bringing with them their dreams, cultures and stories from many different lands. But this migration is not just limited to world travel; chefs are known to flit between different establishments, cultivating their craft and paying their dues until the much-coveted opportunity to start their own restaurant comes about.
If you are a frequent patron of restaurants, you would have noticed by now that many head chefs don't stick around in one place forever. Most of them aspire to eventually put their name on the title deed of their own business. Which begs the question, what does it take to make the leap from chef to restauranteur? And is that really the be all and end all for a chef's journey?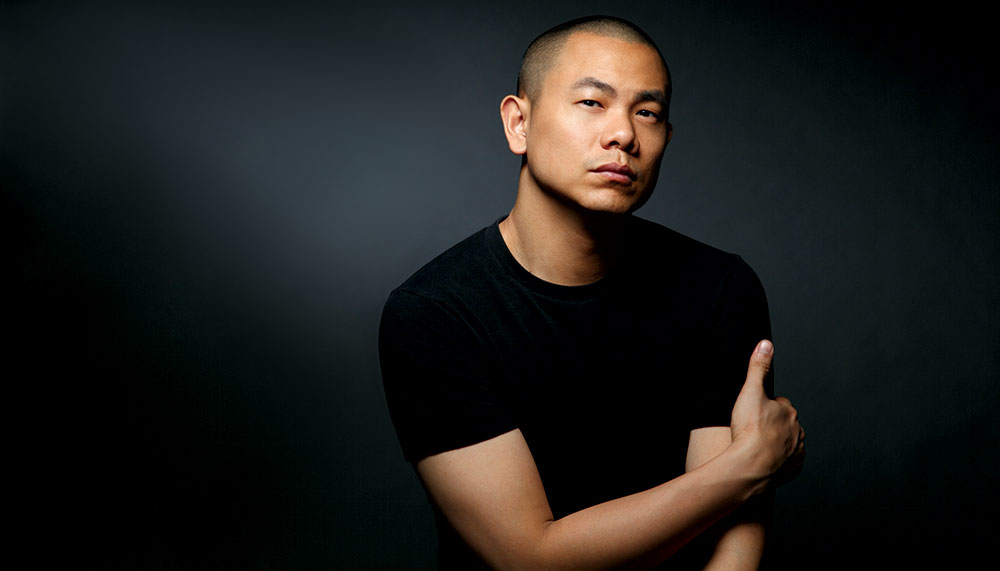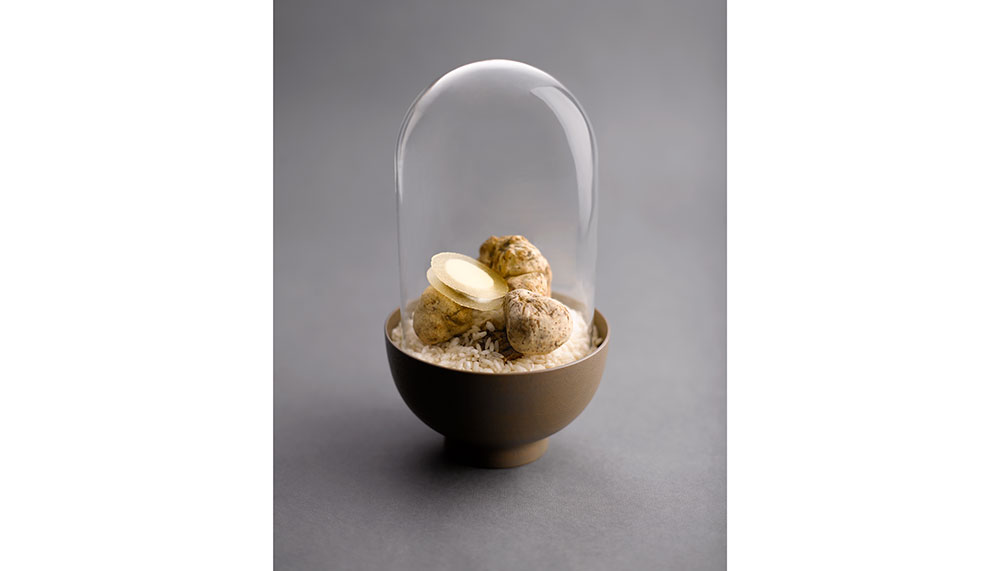 Calling It A Day
When Andre Chiang, chef-owner of the now defunct Restaurant Andre, pulled a vanishing act from the Singaporean dining scene, many were left slack-jawed at his call to willingly step down and his request to be stripped of his Michelin stars. He left behind a thank-you note explaining that he had attained his own brand of culinary nirvana, and therefore felt the need to retire from the competitive industry. It's not a common occurrence to have a chef leave of his own volition at the pinnacle of his career, and his move offered an interesting insight into the philosophical thoughts of a great chef.
While Chiang's tale may be more radical than others, the journey of a chef-owner is undoubtedly a jagged one, peppered with many moving parts – financial uncertainty, partnership perils and operational stresses – that offer up more than enough complex mathematics to fit into a single formula. Yet, it is clearly a gamble that is worth the risk for many.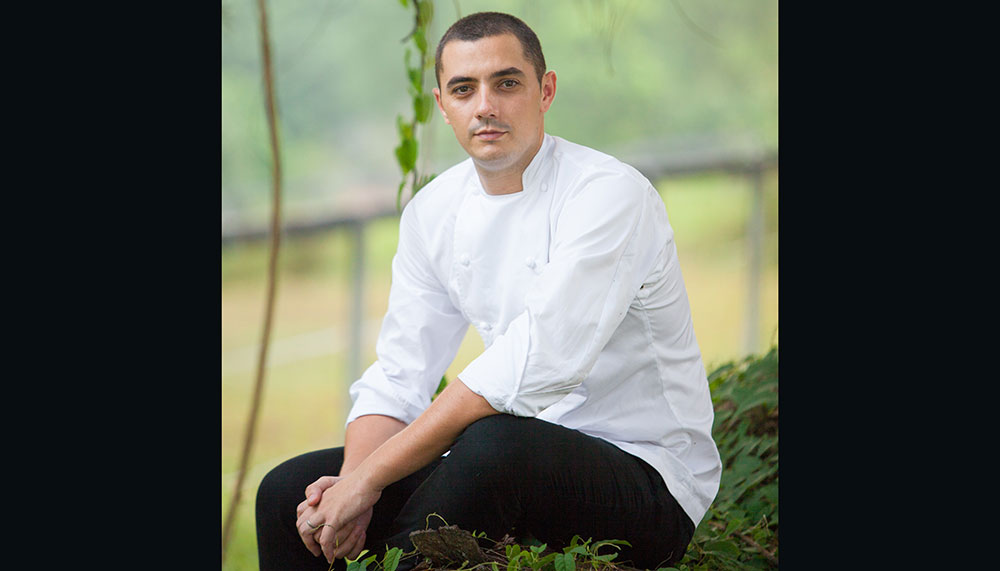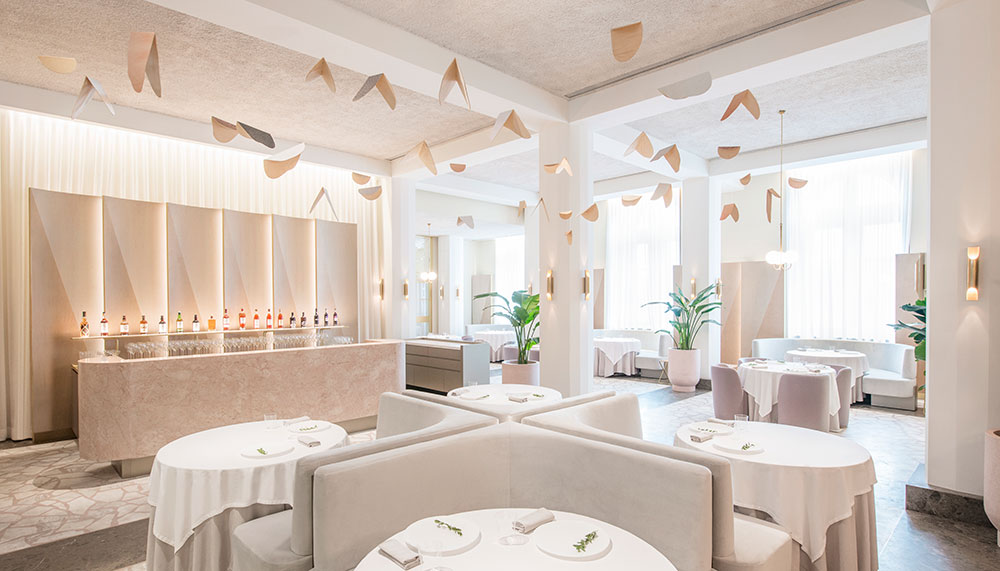 Finding The Right Partner
Julien Royer, chef and co-owner of Two-Michelin-starred restaurant, Odette, left the prestigious Jaan (now run by Royer's protege Kirk Westaway) as its head chef when he was pursued by The Lo and Behold Group's managing partner, Wee Teng Wen. As business partners, the duo has created one of the most exciting iterations of French fine-dining in Singapore in recent times.
When asked about his leap of faith from chef to business owner, Royer answers, "I don't think I was completely ready to open my own restaurant, but I was lucky enough to meet someone like my business partner, Teng, who gave me a unique opportunity to start something from scratch. It's challenging but also very exciting to be able to shape every part of the guest experience within my own restaurant."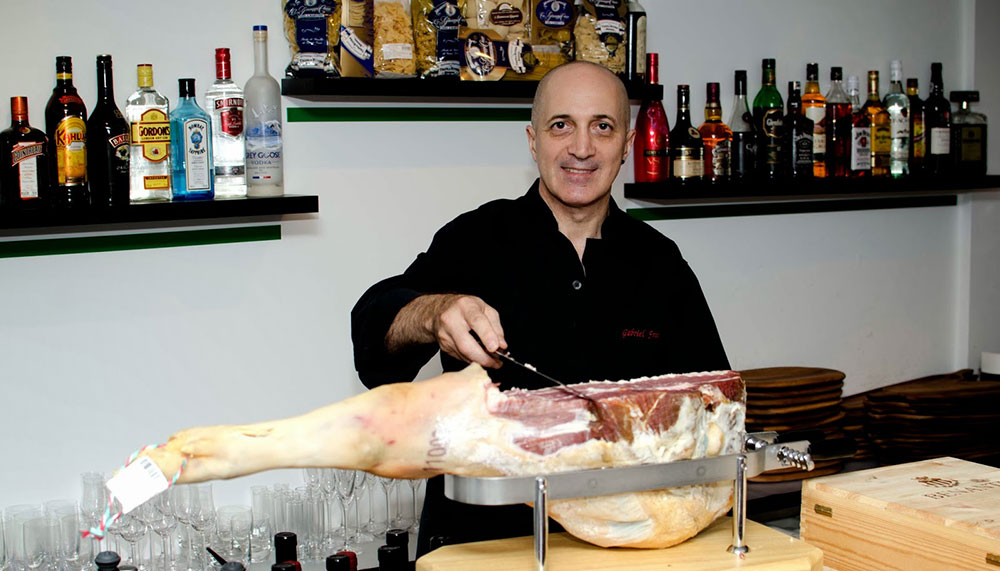 Carving A Name For Yourself
Running a restaurant business is no walk in the park, as many experienced chefs can attest to. It's a balancing act that is perfected only by years of studied calibration, and has seen many a chef fall from its perilous heights. It is also a process that Gabriel Fratini, chef and owner of Domvs by Gabriel Fratini at Sheraton Towers Singapore knows all too well.
The Italian virtuoso has had a vast amount of experience in the chef-owner category, having set up nine restaurants on his own, and at least six more for others. "Opening a restaurant is always a challenge. You are taking on at least three or four jobs as an owner and you are no longer just concerned about the food. But like me, most chefs do it because they want to have the freedom to cook and create whatever dishes they feel like without feeling restricted," Fratini says.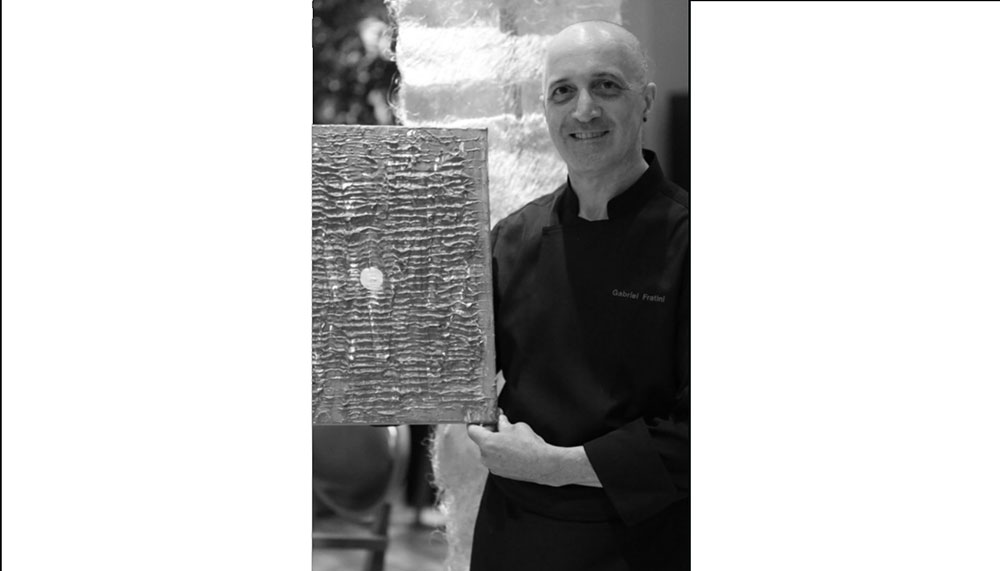 A titan of Italian cuisine in Singapore since he arrived in the late 1980s, Fratini first found employment as the head chef of Domvs before going on to conceive a string of his own restaurants. Having taken over ownership of Domvs (and renaming it to include his namesake) when he returned to Singapore in 2013, the spirited chef is showing no signs of slowing down, and in fact, is about to make another bold career move soon.
He is ending his lease for Domvs by Gabriel Fratini and launching his upcoming restaurant, Solo, Gabriel Fratini, on the trendy Amoy Street come September 2018. In many ways, his new concept is a reflection of one chef's desire to run the ship with complete independence. "I've always wanted to create a restaurant completely by myself; where I cook and serve customers without any staff. While I've only retained the name from that idea, I will be hiring very few staff for Solo," Fratini shares.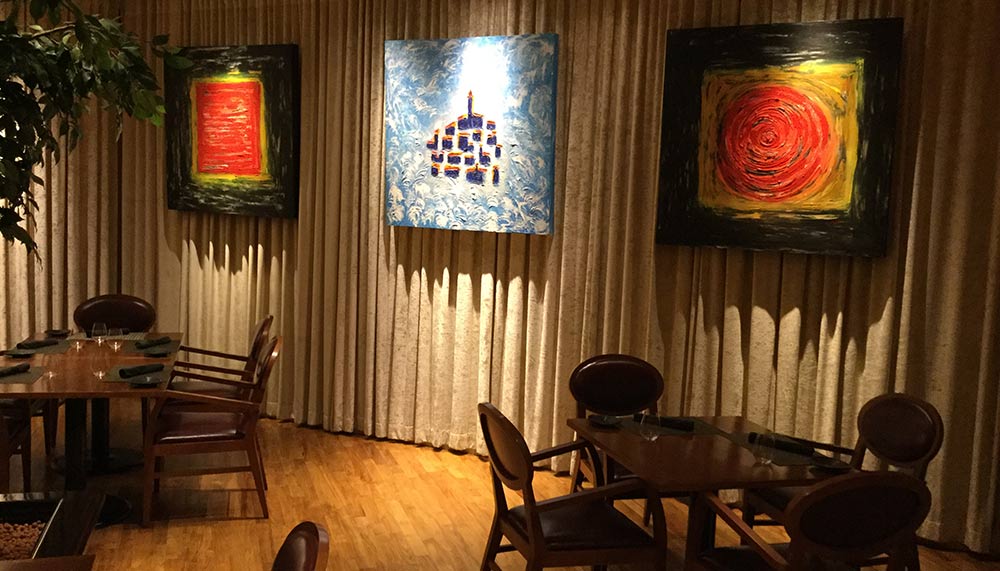 Given that he cherishes his solitary style so much, it seems almost inconceivable that Fratini would ever go back to working for someone else. "Let's put it this way – If I had to, of course I would. When faced with starvation, one would eat the leaves off a tree," he says with a laugh. "But it is difficult for me to go back to work for someone else now, especially when I've had so many years of experience."
Going Against The Grain
On the other end of the spectrum, there are chefs who have found that entrepreneurship is not necessarily the only finale to a notable career. Whilst ownership accords chefs with certain levels of freedom and pride, it also ensures that there will be an increased number of duties that may take time away from the essence of what most chefs love to do – to create and cook.
Rang Mahal's corporate chef, Milind Sovani, has traversed the gamut of the food industry. From spearheading concepts to running a banqueting business and setting up two of his own restaurants, Sovani has tried and tested different equations in varying capacities. He first moved to Singapore from India to set up the now-defunct Vansh, a sister restaurant of Rang Mahal that showcased Indian food in a wildly different, sophisticated light. He then ran the One-Michelin-starred Song of India, before coming full circle and returning to the Hind Group (that owns the Rang Mahal restaurants), and is now overseeing the group's global expansion.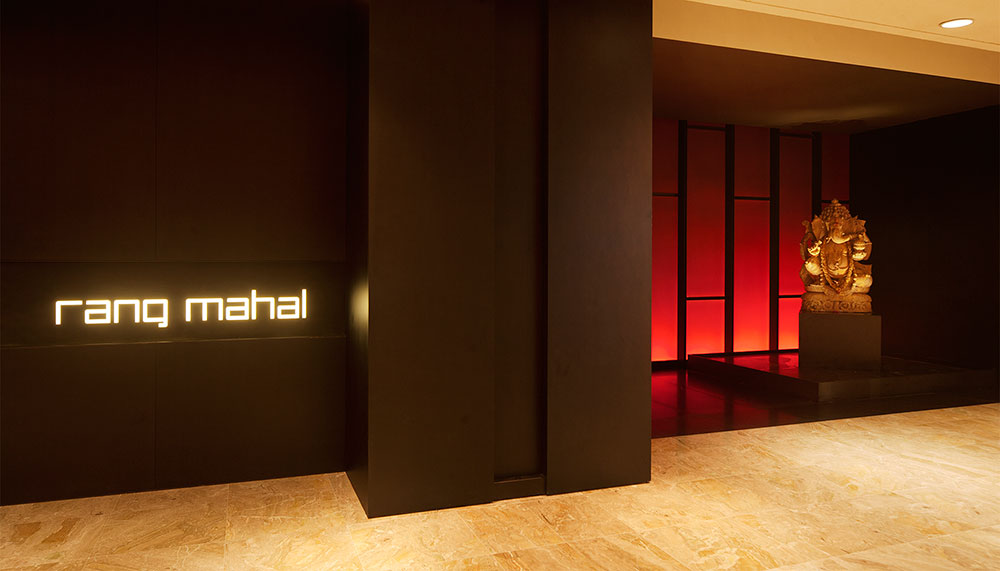 Having retired both his restaurants in India to take on this role in Singapore, it was a decision that took almost a year and a half to execute. But in Sovani's case, it was a successful call that he made to be able to focus on his craft. "I had enjoyed being an owner of two restaurants for six years, but I wasn't doing what I loved to do anymore. There was very little culinary innovation and a lot of administrative work. Personally, I don't like to be out of the kitchen — I'm addicted to being in operations. So I made a decision to get out and get back to what I loved doing most," Sovani explains.
He does however, advocate the benefits of every chef running their own business at least once in their lifetime. "My experience need not be counted as the ultimate one. I think every chef dreams of owning his own restaurant, and I think that every chef should as well. When you have your own place, you will learn all the different aspects of running a business, and not just a kitchen," Sovani says.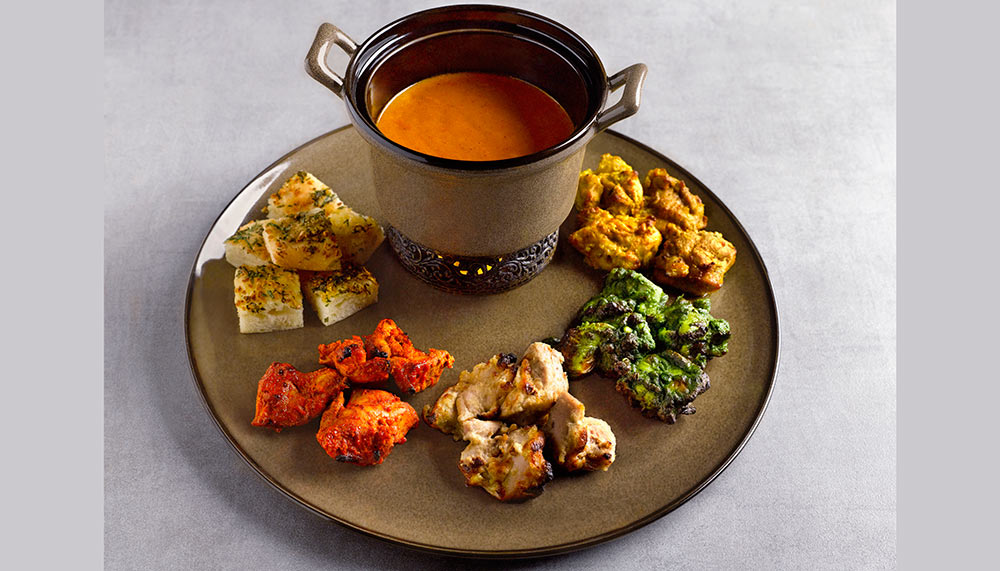 Despite his diametric trajectory, Sovani is fortunate to have the one thing that keeps him happy and gainfully employed — the ability to have his creative liberty. "I feel like I have complete freedom now, which I think is very essential for any chef. If you're 100 per cent confident of producing results, and the company is able to trust you, it is possible that they can give you that breadth of creative freedom. Also, it could give the owners an assurance knowing that their chef is able to think and act like an owner with faced with tough decisions," Sovani says.
Clearly, there is no linear route that a chef should take. As with any creative being, the outcomes and scenarios will always differ wildly from each other. But the desire to continuously explore a culinary canvas with unbridled hands? That is the true mission of every good chef. "The biggest challenge of a chef is being able to constantly better yourself. Right now, I'm challenging myself to not serve a single dish that I've done before. Everything is completely new, and I think that is what I get a kick out of," Sovani says.