Pan Pacific Singapore's new cocktail bar, Plume, is poised to take flight with its slew of drinks inspired by local birds
Editor's note: For more Date Night stories, click here.
You've seen them, flitting about from perch to perch. You've heard their calls. You know them by face but not exactly by name. They add that splash of colour to your day you didn't ask for or know you need. They are the indigenous birds of Singapore, native to the land, unsung, mostly unnoticed heroes of our natural landscape and worthy of vividly animated celebration.
Pan Pacific Singapore, the flagship asset of Pan Pacific Hotels Group, shows an acutely keen awareness of this in its newly unveiled cocktail bar Plume, conceived as a destination bar for bespoke cocktails that bow low and reverentially to the gamut of local avian creatures. Plume's payload is front-loaded with 12 drinks, each an ode to a specific bird, and jointly developed by taste-making (literally) consultancy firm The Compound Collective and its head mixologist Ong Jun Han. Accompanying and rounding off the tipples is a lineup of appetisers that are likewise, ambassadors of the time-honoured 'Made in Singapore' flavour profiles represented here.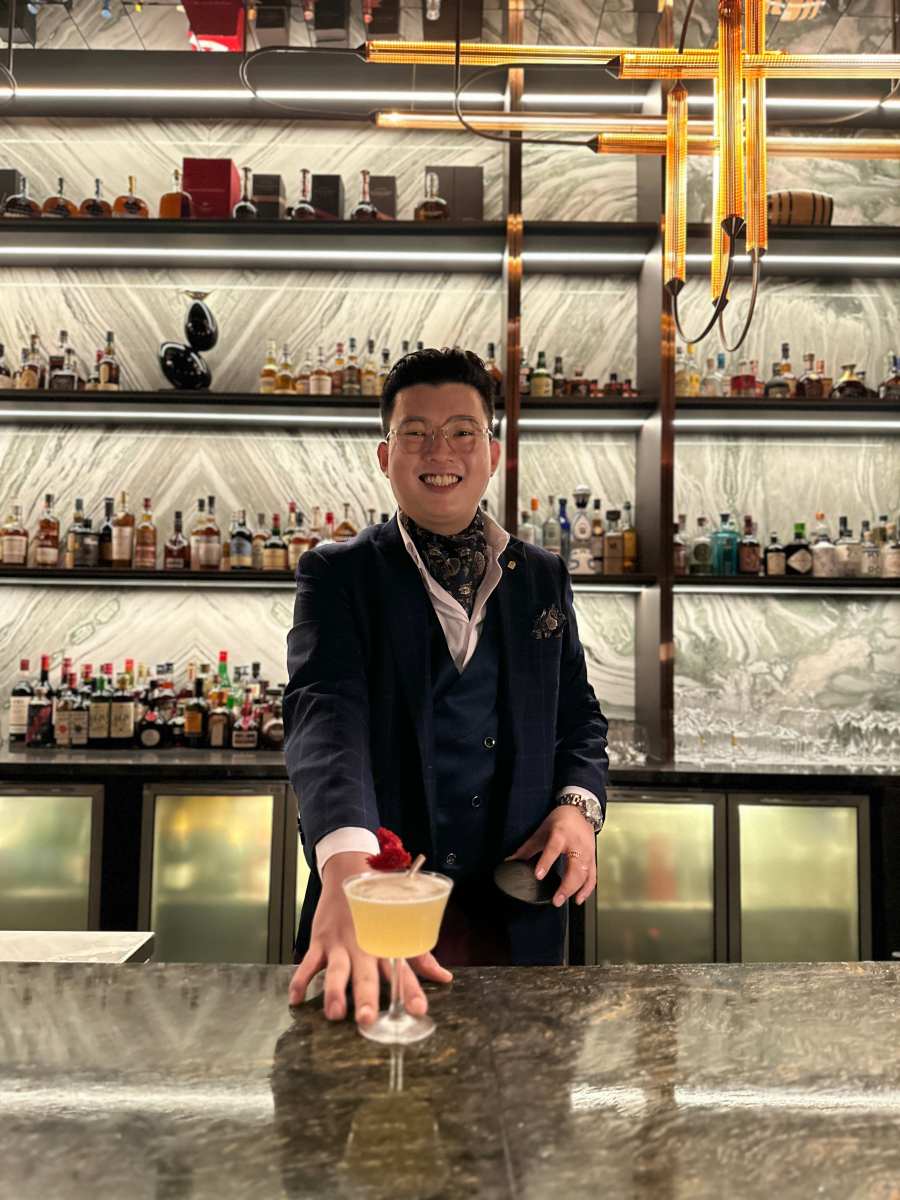 Make no mistake—Plume's commitment to its origins is total, holistic and consummate. Beyond the menu, it's writ large on every surface with a care and hyper-considered attention to detail that translates majestically and seamlessly. You'll feel in its atmosphere, perfumed and relaxed but unquestionably chic and casually refined, yet never straining to be so. You'll see it in the Art Deco-informed interior, manmade flourishes beaming nature's beauty in rich shades of maroon and emerald and incredibly adorned monstera leaf walls concealing some of the birds of the hour in the depths of their detail. Plume is a bar that never lets you forget what it stands for—and you'll be grateful for it.
Always and everywhere, it's about the birds. You don't have to be an ornithologist to appreciate the lay of this land and its flying wonders. Consider the Asian Koel. Like its avian muse, its complementing cocktail is exquisitely earthy and loud. Loud as in robust and strong, an especially spirit-forward negroni with enough room to accommodate fresh green coffee tequila and an earthy blast of sandalwood dispersion. It opens up a veritable world on the palate: You don't just register the taste of the alcohols, you taste the trees, the air the Koel flies in, you feel in the enveloping folds of flavour, the wind beneath its wings.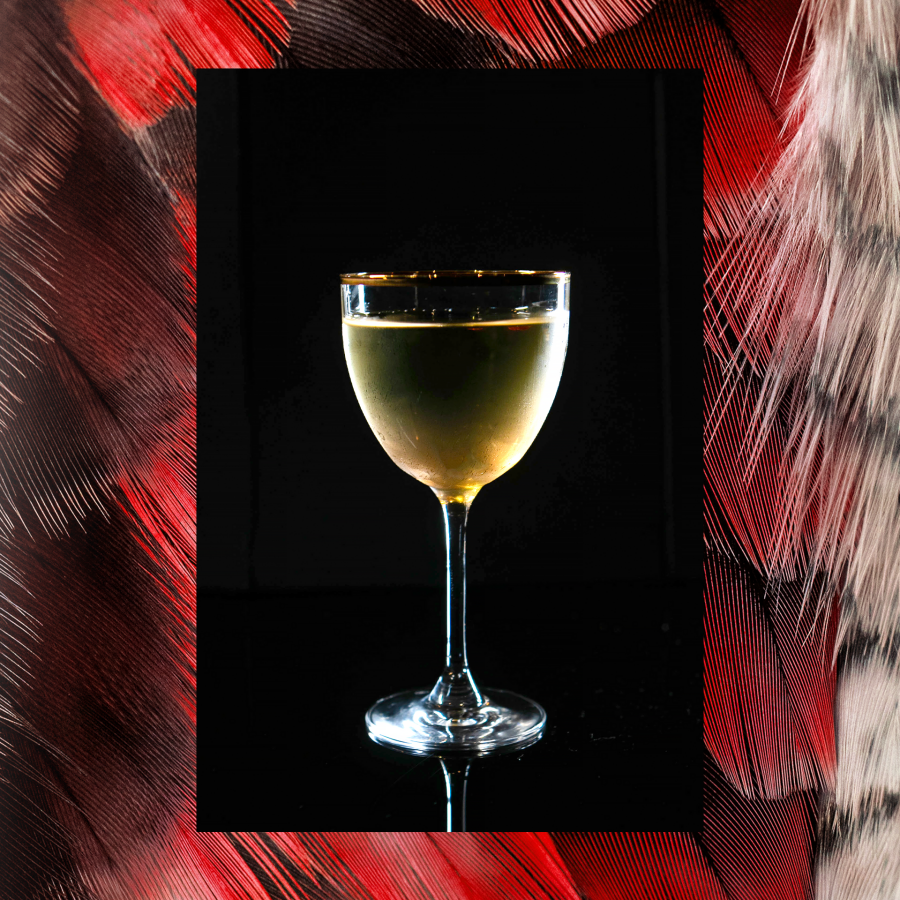 As effusive and proud of his creations as Jun Han is, the appeal of Plume's cocktail menu is obvious. The drinks are impeccably realised performances of their respective backstories, which makes each of them thoroughly immersive. There's a startling case in point in the Banded Woodpecker, whose base is Seven Seasons Green Ant Gin, in which crunchy ants—the woodpecker's sustenance—swirl. Sweet, floral and sharp, it's also suffused with a mist of oak moss made in-house. How it goes down takes a while to savour and understand. There's a lot going on, multiple parts moving in unison, but they land with the singular force of a symphony, each element chiming in perfectly on the beauteous whole.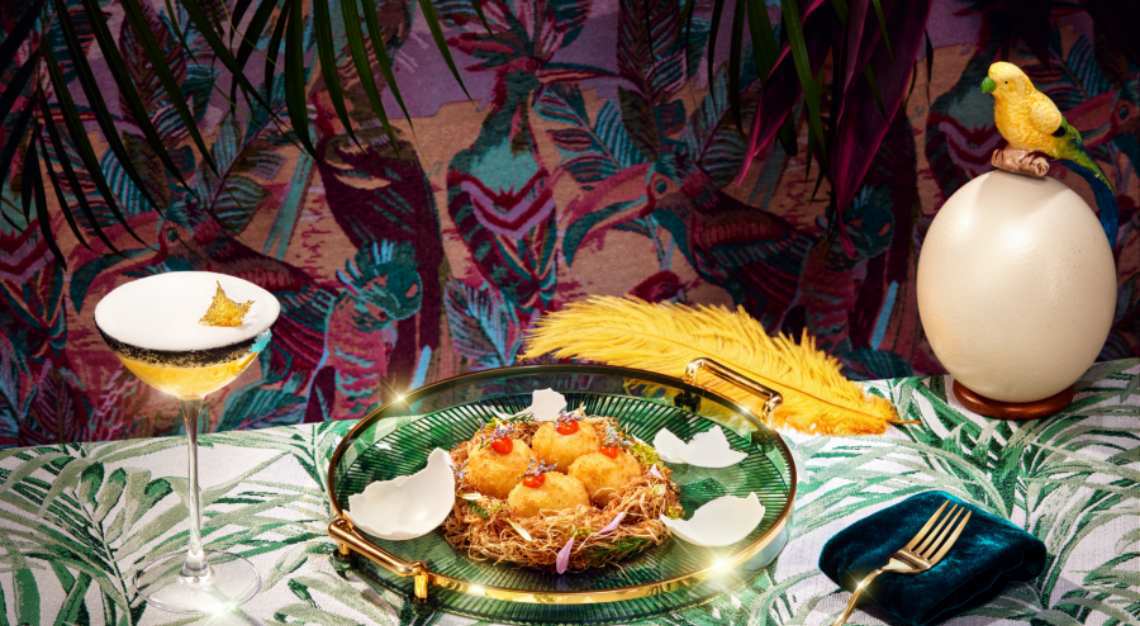 Leading the charge for the bites is the Perched Together, a fired confection of chicken rendang luxuriating on leeks and joined by egg puree, a legitimate final destination of savoury perfection.
Details big and small, subtle and emphatic, accruing in power and rhythm with each sip and bite… PLUME is well poised for flight.
Plume
7 Raffles Boulevard,
Marina Square
Singapore 039595
Tel: +65 9459 7165