Glenfiddich's cask finishing prowess reminds us that finesse is what turns good to great
Glenfiddich has the unenviable reputation for being the first single malt Scotch for many a first-time whisky drinker. It is certainly a double-edged sword; for many aficionados, it is merely a rite of passage, never to be passed by again. What a rather unfortunate characterisation – if only they gave the Glenfiddich Grand Series the time of day; if and only if for one simple reason: the Gran Reserva, Grand Cru and Grande Couronne demonstrate one of Glenfiddich's underrated strengths – cask finishes.
In David Stewart, owners William Grant & Sons have one of the two pioneers (the other being Glenmorangie's Dr Bill Lumsden) credited with popularising the technique in modern whisky production. Stewart also mentored the current Master Blender at Glenfiddich, Brian Kinsman, passing on his vast wealth of knowledge.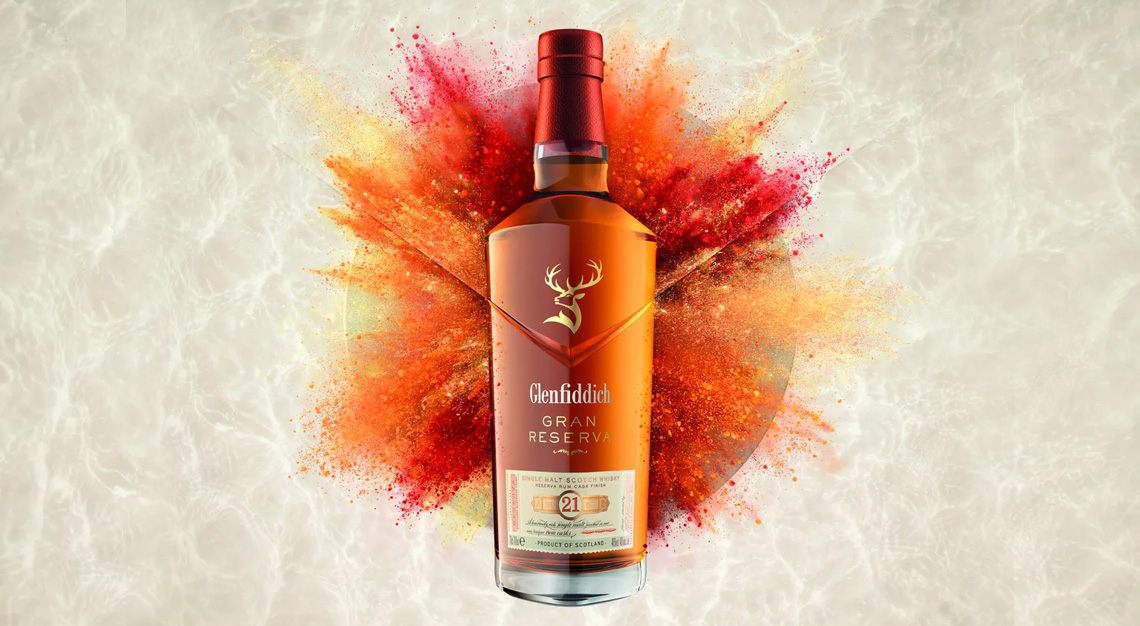 Judging from the three expressions in the range, there's no mistaking that Stewart's Midas touch has rubbed off on Kinsman. The Grand Series perfectly captures the opulence and the ethereality that embody luxury goods with traditional roots, shaped by the canniness of Kinsman's impeccable senses and taste. 
To celebrate the release of the new Grand Couronne, The Grand Runway was created in partnership with Singapore-based fashion designers, Frederick Lee, Max Tan and Jamela Law and Lionel Wong of Baëlf Design, as they sought to capture the essence of the collection through three bespoke garments. 
A healthy dose of cynicism is almost a daily requirement for the hype-driven marketing of today but I'm happy to say that the whiskies being paraded are deserving of these efforts. 
The Gran Reserva is perhaps the most familiar of the three – you might even remember it when it was simply known as the Glenfiddich 21. Matured in an assortment of European and American oak casks (in regular Glenfiddich style) Caribbean rum casks for six months, it's a winning formula and a prime example of cask finishing done right. The Gran Reserva now sports a fitting deep amber livery to match the crescendo of sweet toffee and spicy exotic warmth that sweeps across your tongue – an old familiar, but with an impish touch. Appropriately, Lee draws upon Cuban influences in the form of elements inspired by antlers and feathers for a terrestrial yet dramatic depiction of celebratory exoticism.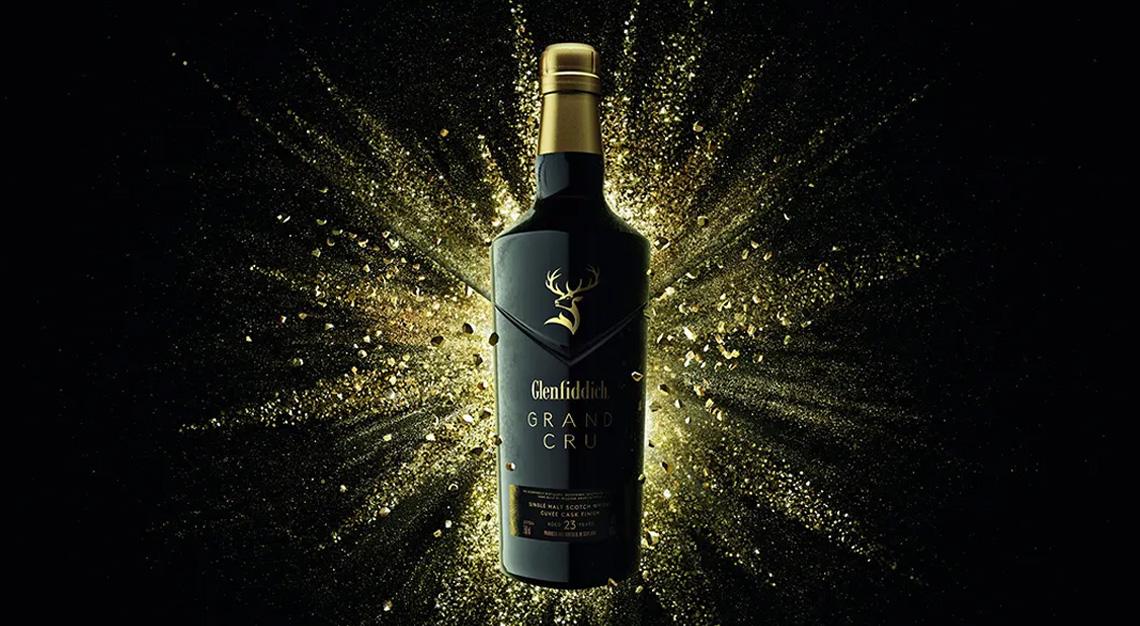 Using bold and contrasting elements, Tan tailored a menswear-inspired garment for the Grand Cru look to evoke a sense of mystery and androgyny; the perfect accompaniment for an imposing black glass bottle with embellishments of gold foil. Buzzwords like Luxury and elegance can easily be tossed about to the point of parody, but the sophistication of the Grand Cru will surprise even the most sceptical. Glenfiddich takes 23-years-old liquid to French cuvée casks where they rest for six months, which adds subtle notes of sandalwood and white grapes on top of rich vanilla and apples. It comes dangerously close to stealing the thunder, but I wager that this will ultimately be the crowd favourite.
The Grand Couronne is opulence personified is somewhat an understatement – it might seem laughable but I found it to be rather apt in this case. The spirit is aged for 26 years in regular oak before being finished in rare undisclosed cognac casks for another two years, which is far longer than what most finishes take. In fact, Glenfiddich had to get special dispensation from the Scotch Whisky Association as this extended period of finishing is unprecedented.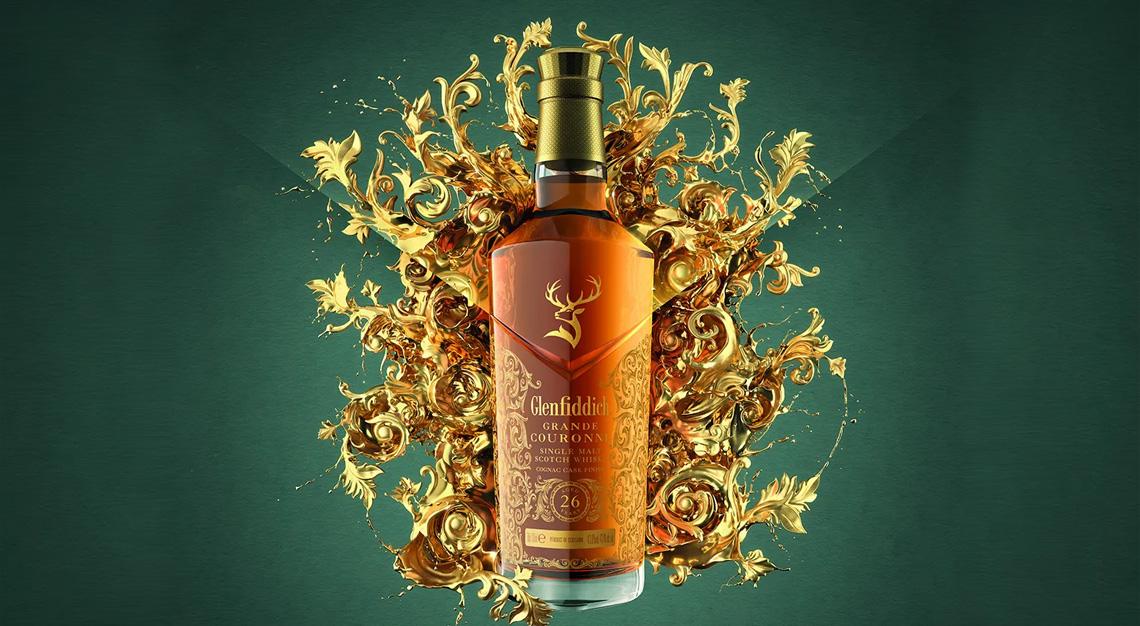 Perhaps then, it's the reason why the Grand Couronne is adorned with gold filigree and held in a 26-sided gold closure embellished with fresco artwork. To bring to life the sheer splendour of the Grande Couronne, Law and Wong's work mirrors the complexity and power of the expression through innovative 3D printing to unveil a head-turning, sensual and dynamic look. 
And the Grand Couronne certainly is an opulent one – it attacks your palate with an explosion of spice, honeyed sweetness and layers of fruit. Unapologetically decadent, though it doesn't like being nursed as it fades with time in the glass. Thematically on point, I suppose. But well worth the trouble.
The Glenfiddich Gran Reserva is available for online purchase at Lazada or at luxury whisky retail outlets and premium establishments. To order the Grand Cru and Grande Couronne, please contact William Grant & Sons representative James Ting at [email protected]