Is the Annandale Vintage Man O'Sword, Ex-Bourbon Cask 471 yet another heavily peated dram? We crack it open to find out…
In Scotland, a whisky revolution of sorts is underway. While the best-known distilleries hail from the Highlands and Speyside, a lesser-known whisky region is increasingly hogging the limelight. Coffee table books on the subject will have you believe that the 'house style' of Lowland single malt whisky is light and grassy. If that ever was the case – which is questionable at best, but that's a debate for another time – it certainly isn't anymore.
Enter Annandale Distillery. While Annandale's stunning red sandstone walls have been standing since the 1830s, its copper stills fell silent in 1924 and remained that way until the distillery was rescued and awoken in recent years. All too happy to rip up the supposed 'rule book' on what constitutes Lowland Scotch whisky, Annandale got busy releasing a plethora of both peated and unpeated releases in its early years, demonstrating that when done properly, Scotch whisky can show incredible amounts of maturity and flavour at a young age. More interestingly still, Annandale has been confident enough in the quality of its Lowland spirit to release a succession of single-cask bottlings of its malt whisky, one of which we are tasting today.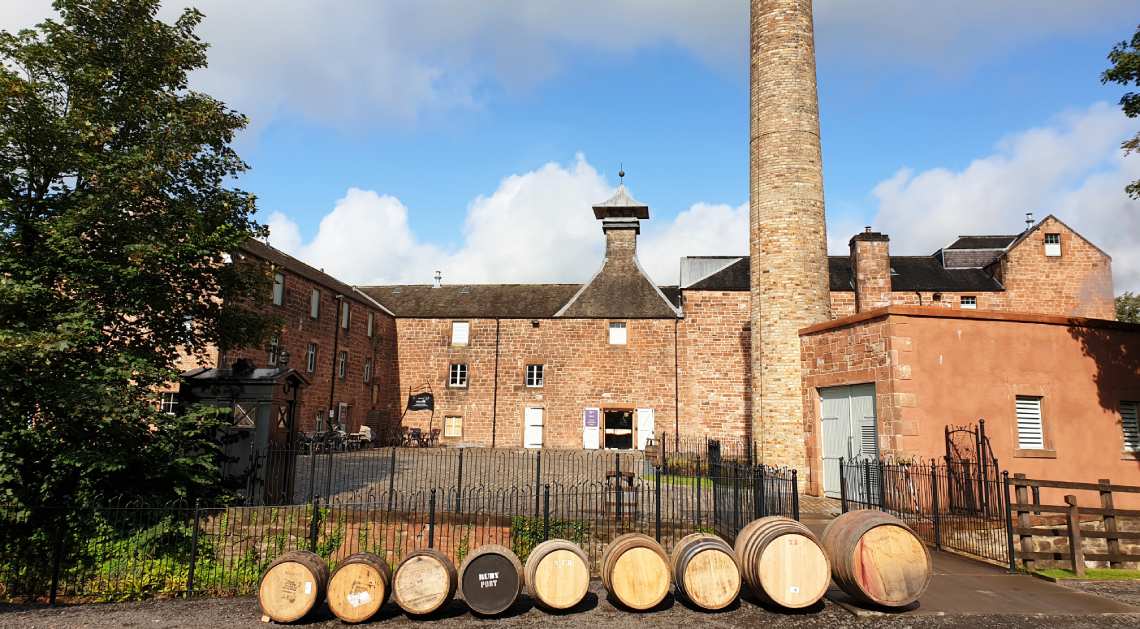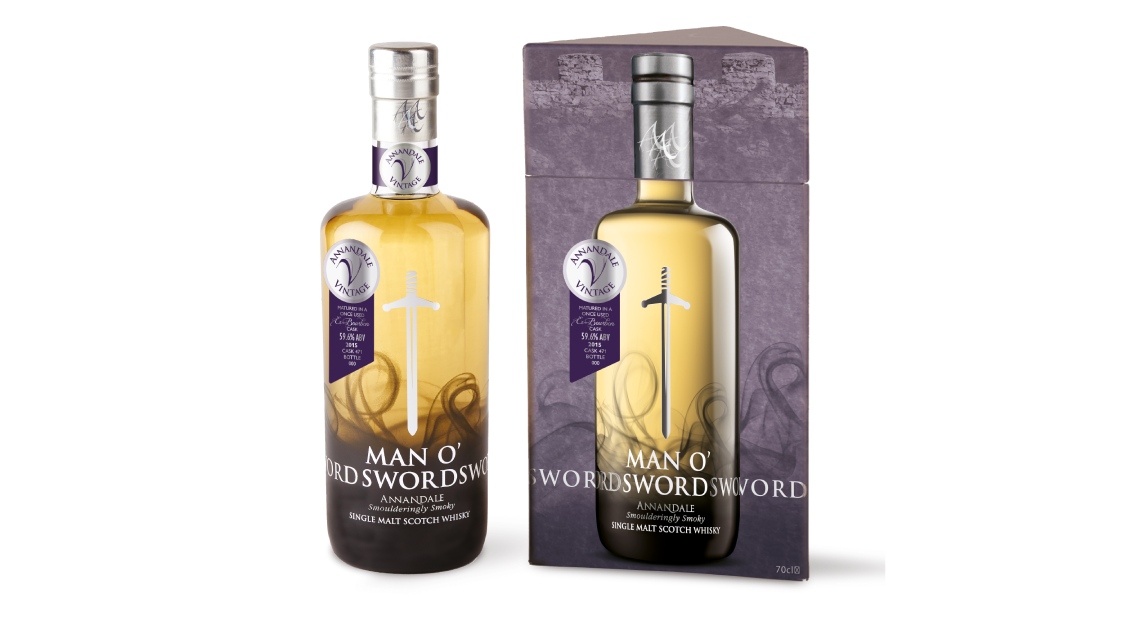 The taste test
Drawn from cask 471, this bottling is of Annandale's Man O'Sword peated spirit (their unpeated malt goes under the 'Man O'Words' moniker). The campfire wood smoke of this heavily peated dram dominates the nose at first before giving away to remarkably fruity notes. I usually take tasting notes with a rather liberal pinch of salt, but one note they get spot on is that of mango. Along with other tropical fruits that come through on the palate, it integrates surprisingly well with the peat smoke and ash, which would otherwise dominate this young whisky.
Most impressively, perhaps, is how clean those bonfire smoke flavours are. While many of Scotland's west coast distilleries are infamous for their saline, almost dirty peat flavours, this is crisp, fresh and offers so much more character than just yet another heavily peated dram. Appropriately, we cracked open our bottle of this hefty Lowlander while sitting alongside an outdoor fire with an old friend whilst watching the stars. We're not sorry – sometimes cliché's just have to be embraced. Sláinte.
Editor's note: Annandale exports directly to Singapore via their online shop. View all our other great Scotch recommendations here.