Eye of the Tiger
Anita Porchet is one of a handful of master enamellists who's dedicated her life to this craft. She runs an independent atelier and her work can be found in several ultra high-end timepieces, the most recent of which is the Arceau Tyger Tyger by Hermes.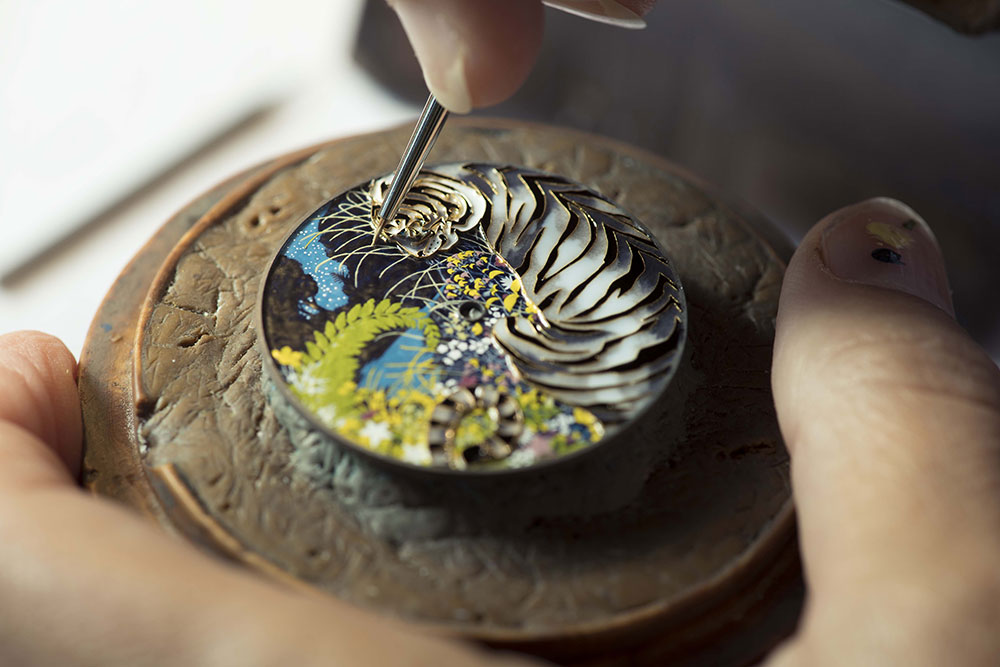 This idea to create a dial inspired by the William Blake poem came from a silk scarf produced in 2015 by Alice Shirley, a designer and illustrator who's designed numerous scarves for Hermes. In this watch, fine polished gold wires outline the lithe and majestic form of the feline, making it almost three-dimensional. Here, Porchet juxtaposed the cloisonne enamel technique with miniature enamel painting.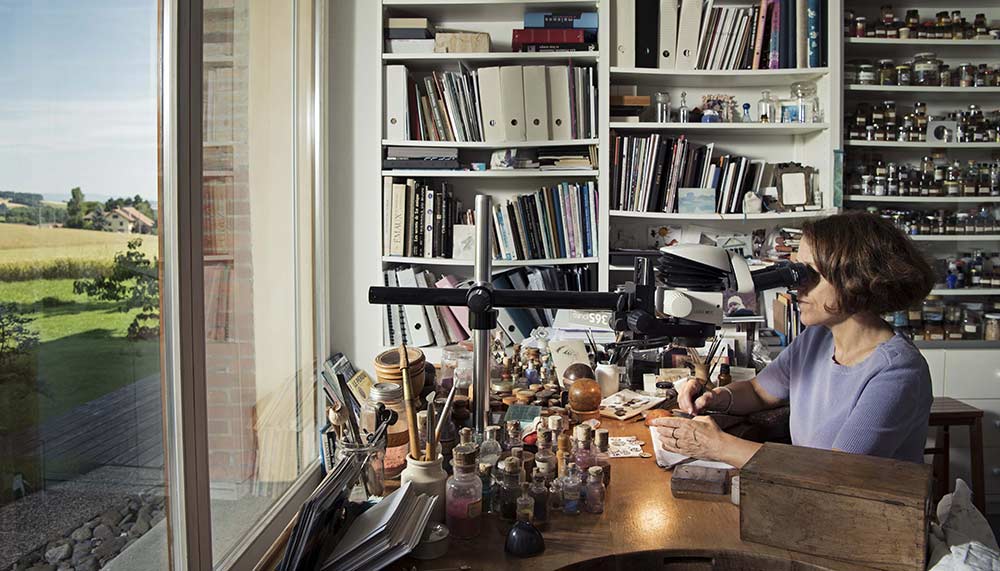 A unique piece, Arceau Tyger Tyger unites the work of four individuals: Porchet, Shirley, Henri d'Origny who designed the Arceau case, and of course Blake.