For a start, it offers a whole slew of technical upgrades for just about the same asking price
Unless you've got bionic eyes, you won't be able to tell at just a glance where the new Audemars Piguet Royal Oak differs from the previous model. By previous, we're referring to the 40th anniversary one released 10 years ago known as Ref. 15202, which Audemars Piguet CEO Francois-Henry Bennahmias said in 2021 will be discontinued as of 2022. And in doing so, dashing the hopes and dreams of many a watch collector who has yet to land the ultimate Royal Oak. Or so they believe, because arriving in time for the watch's 50th anniversary is the new Royal Oak Ref. 16202 that puts 10 years of technical improvements between the two references.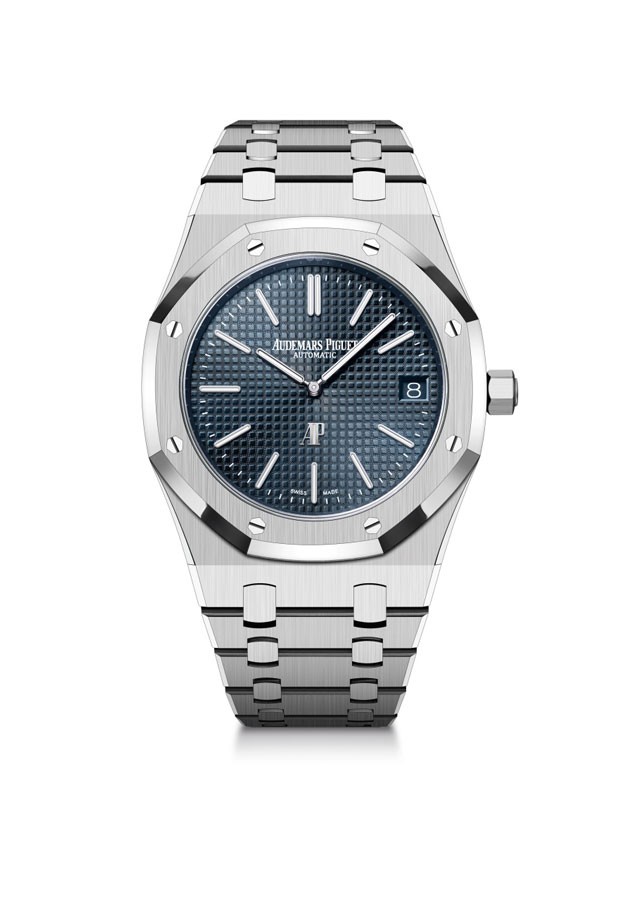 In other words, the new watch looks like the old one, works like the old one, but it definitely doesn't tick like the old one.
This brings us to the first and most important point of distinction between Refs. 15202 and 16202: the movement.
New calibre
Ref. 15202 uses the Calibre 2121 which is undoubtedly one of the finest ultra-thin movements on the market at just 3.05mm in height. However, its lineage traces back to the 1960s and was first produced by Jaeger-LeCoultre for a number of manufactures in the Swiss Jura including Audemars Piguet, Patek Philippe, and Vacheron Constantin. All highly distinguished companies synonymous with exceptional watchmaking, which says great things about the movement's pedigree, and purists would love that it is the first movement used in the original 1972 Royal Oaks. Nevertheless, this means it has 20th century technology at its heart.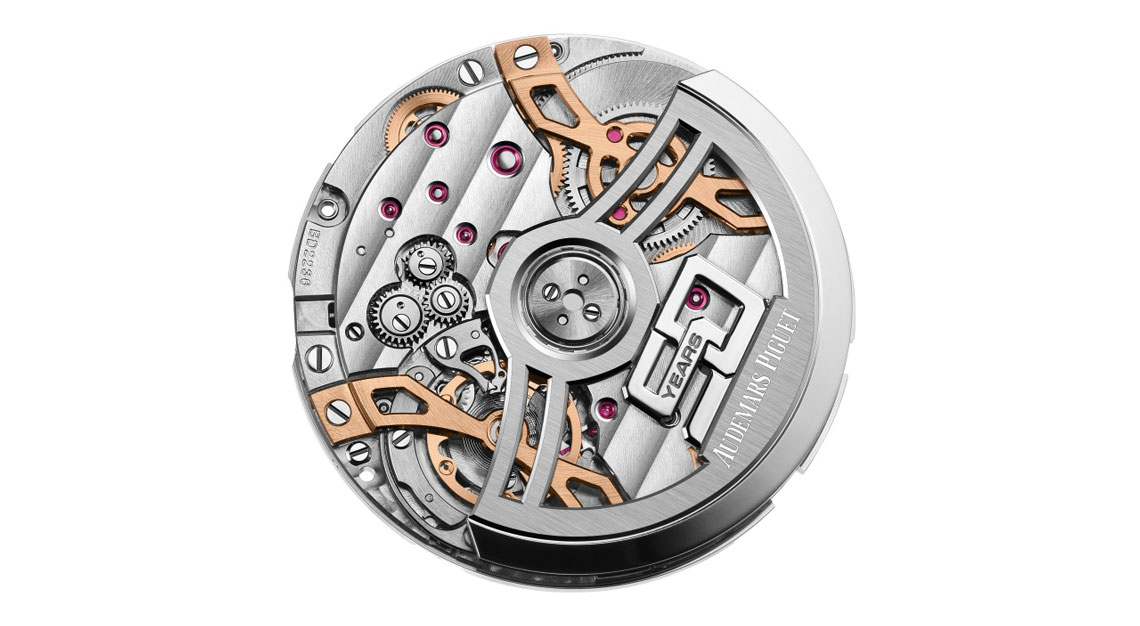 On the other hand, Ref. 16202 introduces the brand new Calibre 7121 specifically conceived by Audemars Piguet's engineers and watchmakers for the new Royal Oak reference. This is literally the first time since 1972 that the manufacture has equipped the Royal Oak with a new self-winding time-only calibre. It took Audemars Piguet's R&D team five years to accomplish, and it has achieved not just similar but greater performance and efficiency from this exceptional calibre that fits perfectly within the same dimensions.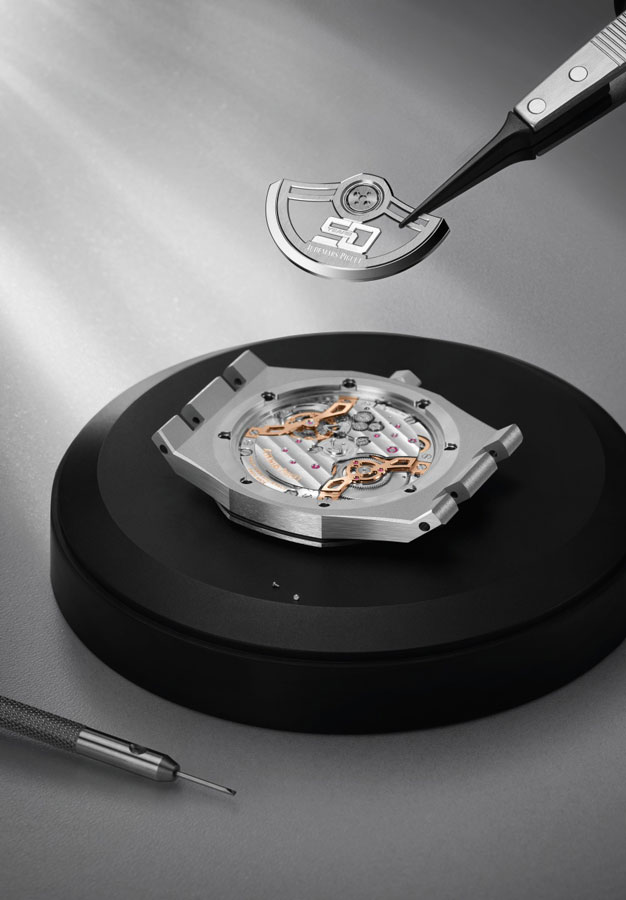 "Calibre 7121 has been constructed with the expertise of our engineers and watchmakers, specialised in both simple and complicated mechanisms.," says Lucas Raggi, Audemars Piguet's research and development director. "This cross-department collaboration resulted in the creation of a robust and powerful extra-thin self-winding movement that seamlessly fits in the slender architecture of the Royal Oak "Jumbo" case, paving the way for a new generation of in-house AP movements."
Higher frequency
One of the first major improvements made on Calibre 7121 was its oscillating frequency. Moving up from 2.5 hertz or 19,800vph on the former calibre to the present 4 hertz or 28,800vph means chronometric precision has increased. Calibre 7121 is accurate to 1/8th of a second. More than that, it also exceeds the 1/6th of a second, or 3 hertz (21,600vph) frequency industry standard for most time-only watches.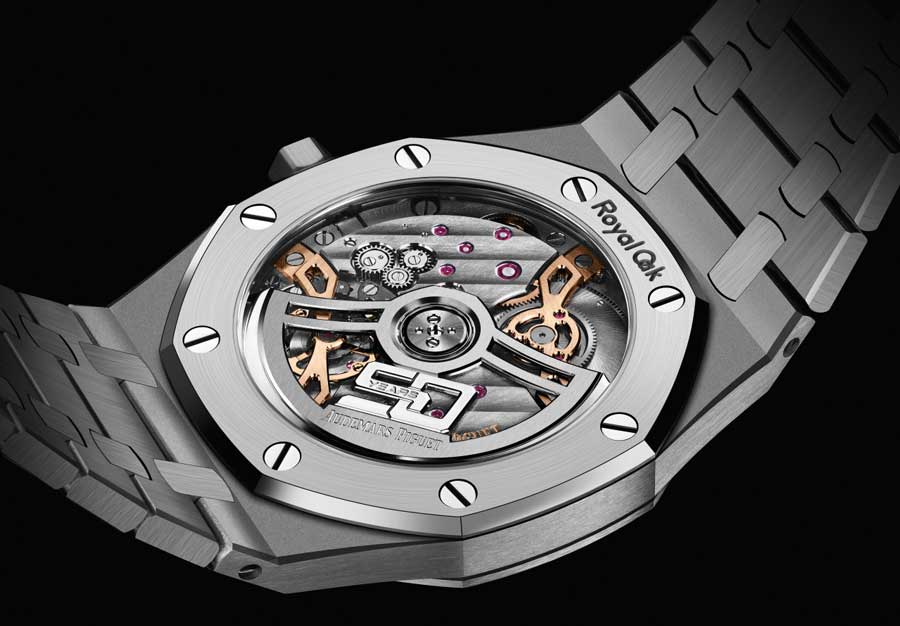 Extra power
After oscillating frequency, Audemars Piguet worked on the next thing that would immediately be appreciated by its connoisseurs. Power reserve. Calibre 7121 comes with a larger mainspring barrel packing more power and lasting longer than its predecessor. How much longer? Calibre 2121 keeps ticking for a maximum of 40 hours – that's less than two days – while Calibre 7121 stays motivated for an additional 15 hours, making a grand total of 55 hours. More than enough to last through the weekend without needing an adjustment on time.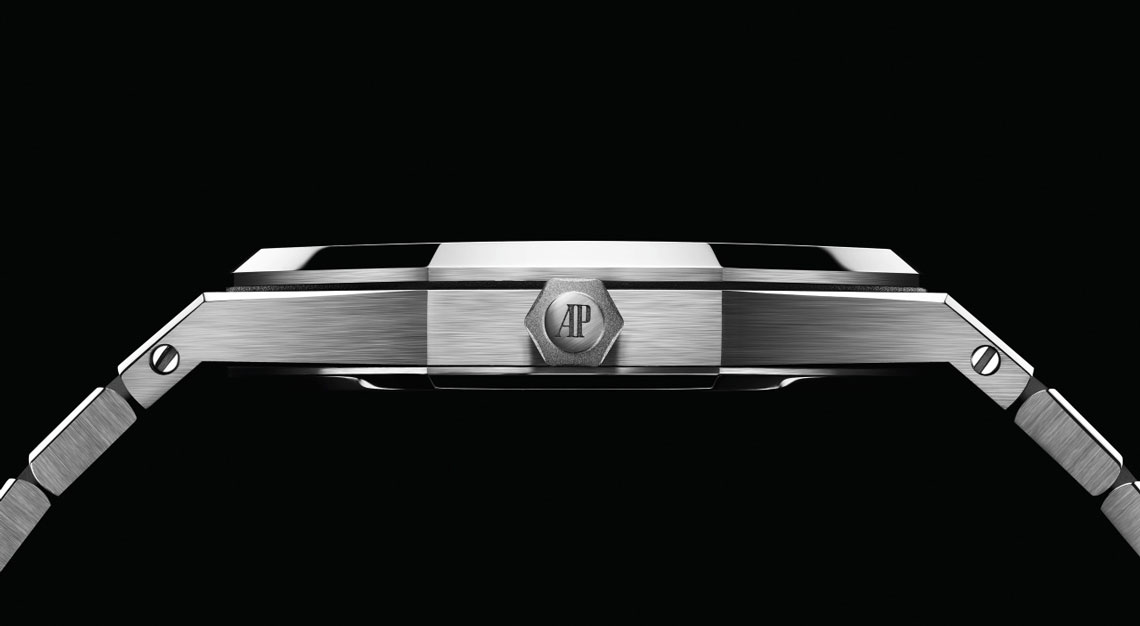 Modern aesthetics
Invented and designed for the 21st century, Calibre 7121 exudes a fresh modern spirit even as the minimalist approach remains intact. Beautifully finished just like the previous calibre, it is dressed with Côtes de Genève, traits tires, and circular graining all over its bridges, some given a rose gold tone as opposed to yellow gold. Most noticeably, the oscillating weight is no longer made in yellow gold, but rhodium-toned 22K gold so as to echo the colour of the case and bracelet. This is a practice often reserved just for Audemars Piguet's complicated timepieces. Exclusively for 2022, it will bear the 50th anniversary livery.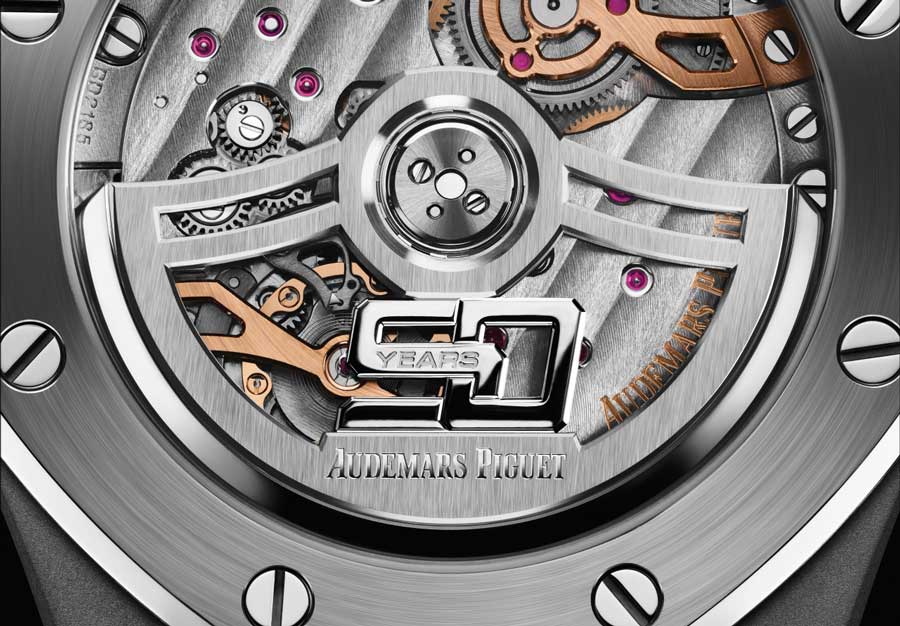 Extra specifications
Packing extra power and speed into the same case dimensions was no mean feat for Audemars Piguet. So the 2.96mm height of Calibre 7121 is ultimately bigger than Calibre 2121's 28.4mm, but just by 1.2mm, all of which is absorbed by the new case structure. Calibre 7121 also has 268 parts in total, versus 247 in Calibre 2121.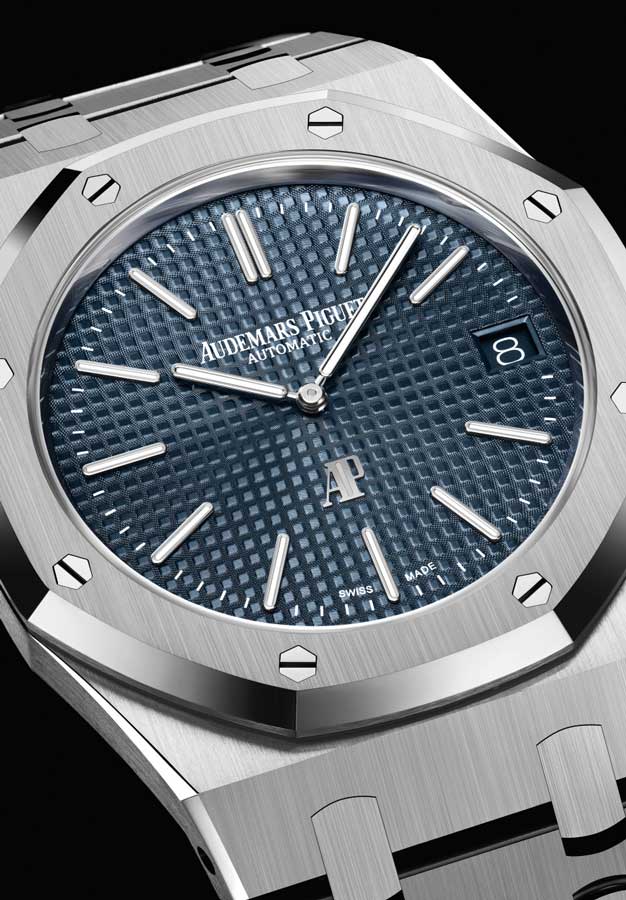 Apart from these afore-mentioned factors, Ref. 16202 in stainless steel appears near identical to Ref. 15202 in the same material, although Audemars Piguet adds that the dial of Ref. 16202 has a special treatment known as Bleu Nuit, Nuage 50. Achieved by a PVD process, it endows a rich depth of colour that interplays with the watch's iconic Petite Tapisserie pattern.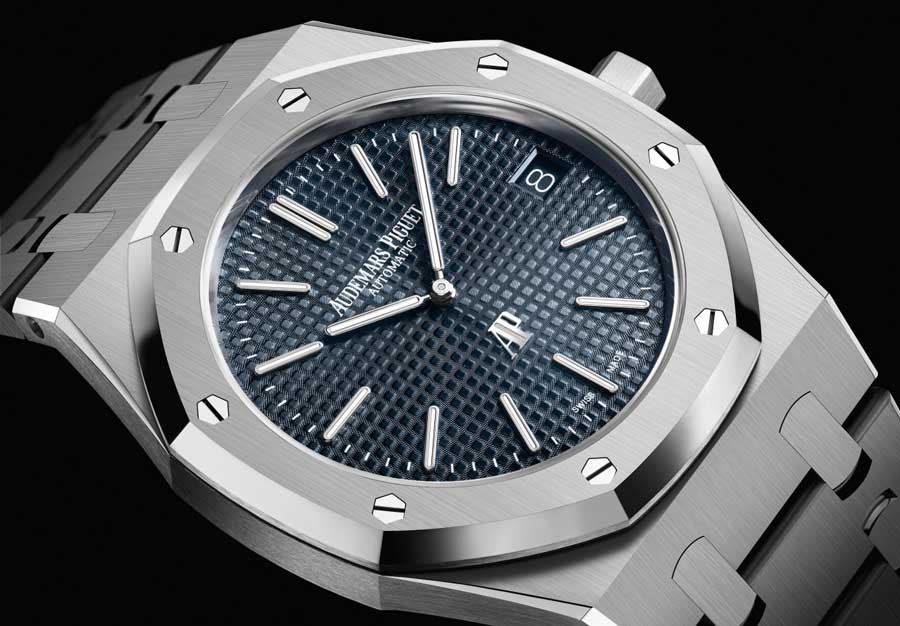 Price for both models are also identical at S$47,900 and this brings us to the final point of distinction between Refs. 15202 and 16202. Where brand new pieces of former will soon be nothing more than a distant dream, the latter offers hope yet for those holding out for the perfect Royal Oak. Even better news? The manufacture reveals that it will reserve an unspecified proportion of new Ref. 16202s for watch lovers who yet to own their first Audemars Piguet watch. So what are you waiting for?