Absolute mastery over every category of striking watches has earned Jaeger-LeCoultre this euphonious epithet: The Sound Maker
Located deep within the Swiss Jura mountains, in a small town called Le Sentier, the Jaeger-LeCoultre manufacture is perpetually enveloped in silence. But it's a good silence.
The kind you need when taking in panoramic views of snow-capped mountains, trekking through the valley's vast spruce forests, or when meditating on the banks of the nearby Lake de Joux.
Or when you're listening to the chimes of a minute repeater.
Transforming time from a concept to a melody, this extraordinary grand complication embodies not only tradition at Jaeger-LeCoultre, but also innovation.
As CEO Catherine Rénier tells us, "the duty of the Maison is to always go forward and bring novelty to chiming watches."
If its inventions in recent years are anything to go by, the Grande Maison has definitely done its predecessors proud.
Sound quality
From extra-loud minute repeaters to its first grande sonnerie in a wristwatch, and from completely new designs for the hammers and gongs to brilliant solutions for musicality, Jaeger-LeCoultre leaves no stone unturned.
Describing the manufacture's relationship with sound as constant quest, Rénier emphasises that Jaeger-LeCoultre is always finding ways to innovate and bring something new to its calibres.
And that it is perpetually committed to improving on the quality and performance of its minute repeaters.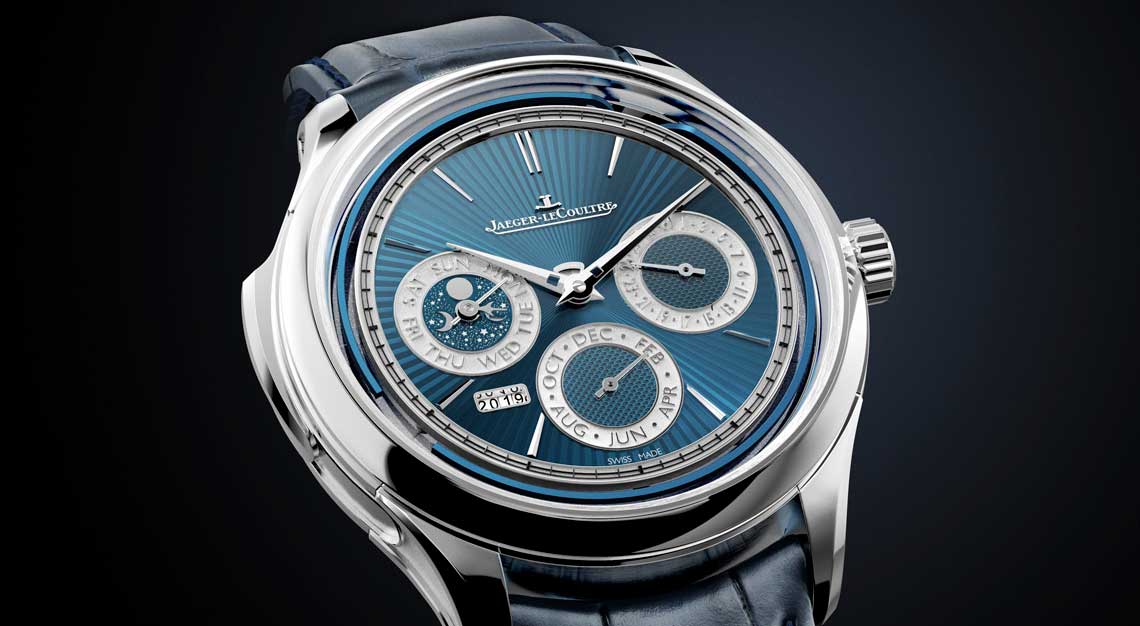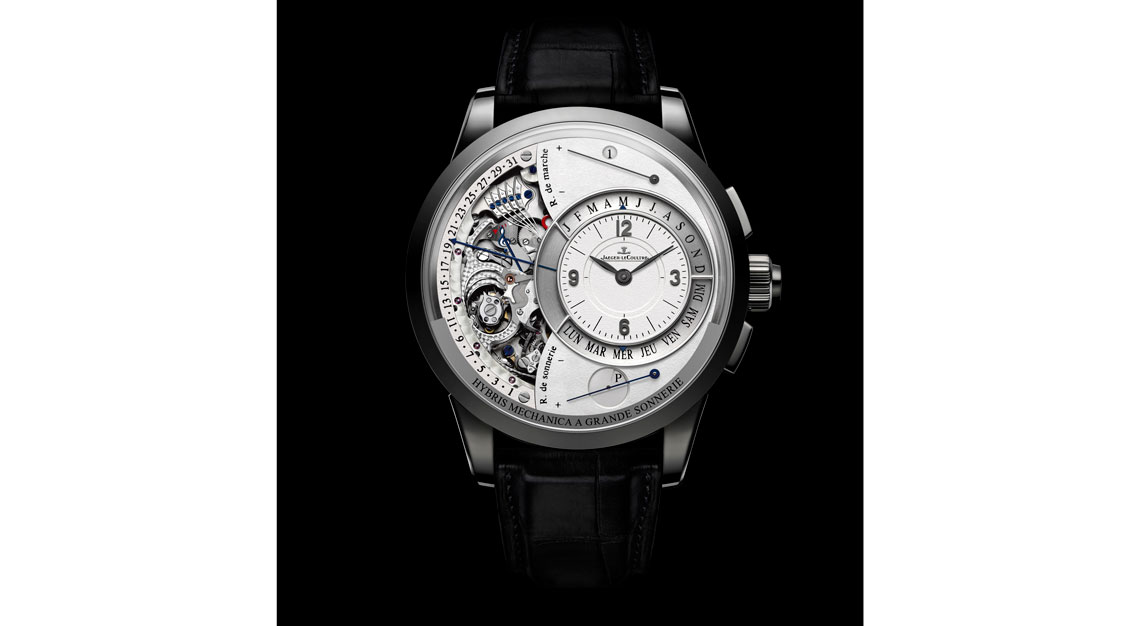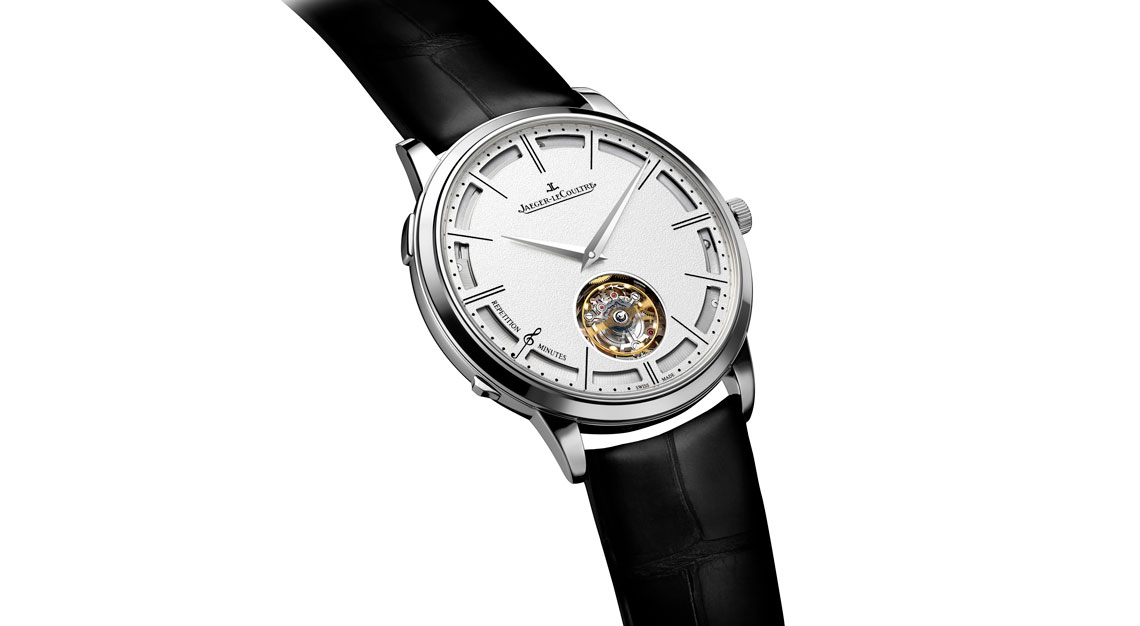 Just last year, Jaeger-LeCoultre released the awe-inspiring minute repeater Calibre 950 which is a consolidation of everything the manufacture has invented and patented in the field of striking watches.
As one would expect, it is a technical tour de force that's beautiful both inside and out.
Cased in the Master Grande Tradition Répétition Minutes Perpétuelle, Calibre 950 features Jaeger-LeCoultre's latest invention, a revolutionary duplex gong system. A pair of extra-long gongs encircle the movement first around the back, then taking an upward trajectory, they move around the front.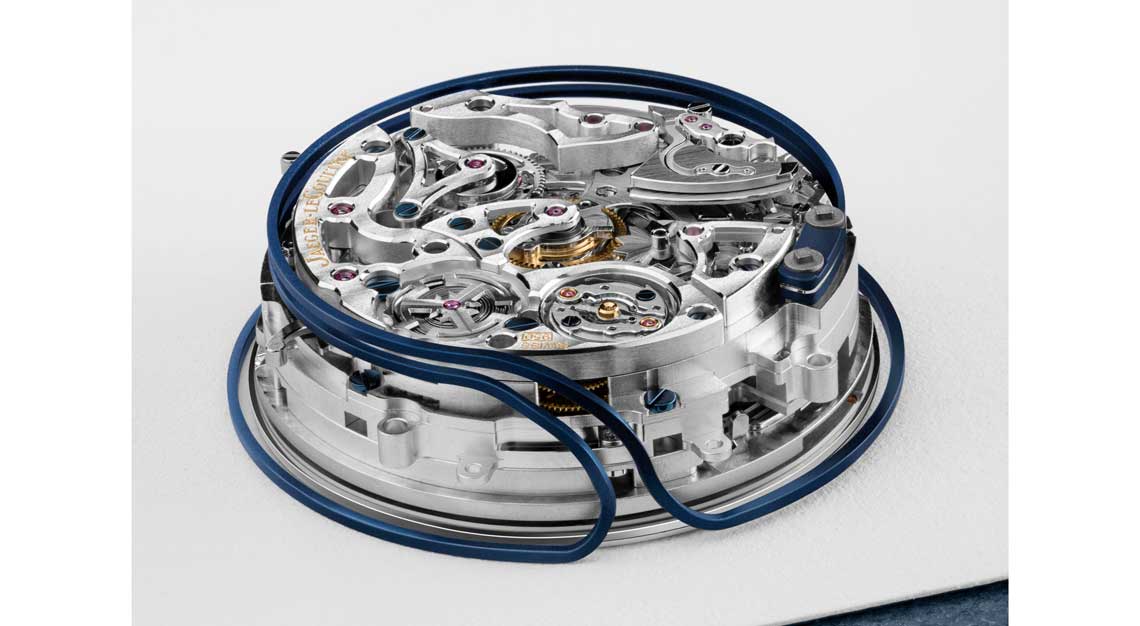 Visible on both sides of the watch, this stunning piece of mechanical ingenuity proffers extra rich, extra loud chimes thanks also in part to the fact that is attached directly onto the watch's crystal.
Known as Jaeger-LeCoultre crystal gongs, they have a unique square-shaped profile which increases the quality of attack when the hammers strike.
Rénier stresses on the tenacity required to build such a movement: "These movements are extremely delicate. They require not only the precision of watchmaking but the ear of a musician.
"So it's not merely assembling a movement, but also being an expert on how the metal will react to the hammers and the gongs, and how the case of the watch will have an impact on sound."
Spirit of innovation
Jaeger-LeCoultre's impressive portfolio of striking watches span not only minute repeaters and grande sonneries, but also alarm watches. Indeed, a big chapter of the manufacture's history was dedicated to such very functional complications. Since its founding, Jaeger-LeCoultre never stopped bringing tangible improvements to horology.
Says Rénier, "Antoine LeCoultre our founder was an engineer and an inventor. That was the way he built the company. Creating objects, improving quality… doing music boxes, objects that require precision mechanisms."
Without Jaeger-LeCoultre, fine watchmaking would have been set back several decades at least, for precision watchmaking became possible only after LeCoultre invented the Millionomètre (an instrument capable of measuring the micron).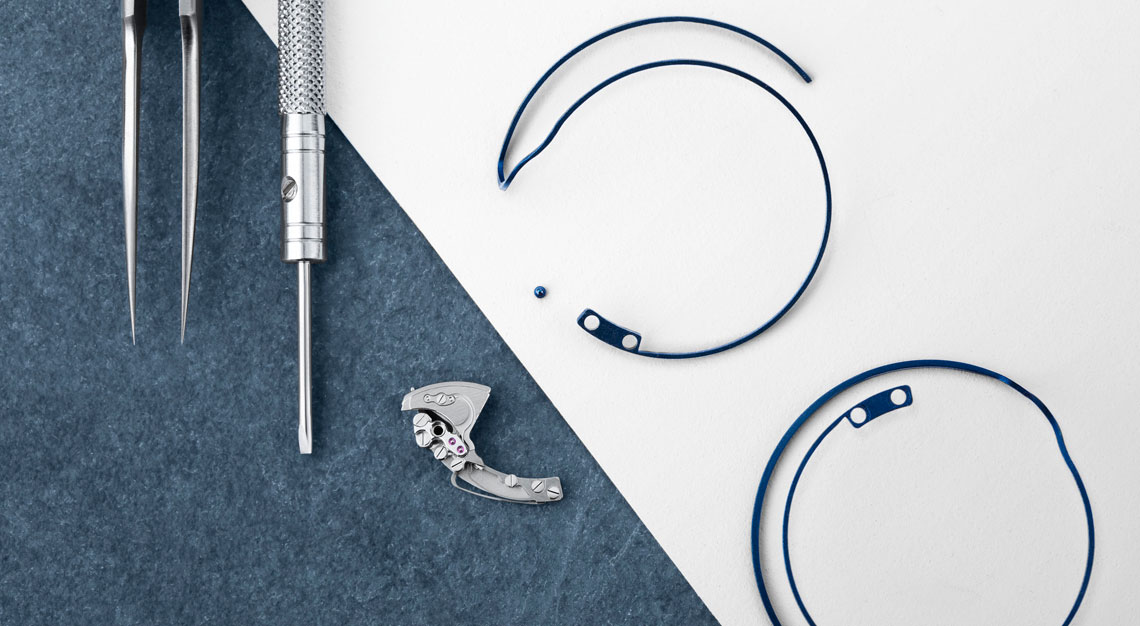 During the late 19th century, Jaeger-LeCoultre also produced the silent governor that uses friction and centripetal forces to regulate the repeater's strikes. The silent governor, as its name suggests, does the job noiselessly. Unlike the anchor governor which has a distinct buzz whenever it's deployed.
Copping a phrase from a fellow Vallée de Joux company: To master sound, one must first control silence.
This spirit of innovation has largely remained the same in Jaeger-LeCoultre's contemporary timepieces. But where in the past the story was about one man and his watchmaking talent, today it's a team effort.
"We see it as innovation that is collective, so you don't just have one inventor in a room somewhere in the manufacture," Rénier describes. "You have a collective of people who each bring a different expertise and they all work together under one roof."
This watch is alarmed
The new Master Control Memovox Timer is a perfect example of Jaeger-LeCoultre's incredible know-how. As an iconic watch, it contains history. As a functional watch, it provides utility. As a finely finished watch, it delivers horological beauty. And as a unique complication, it adds watchmaking ingenuity.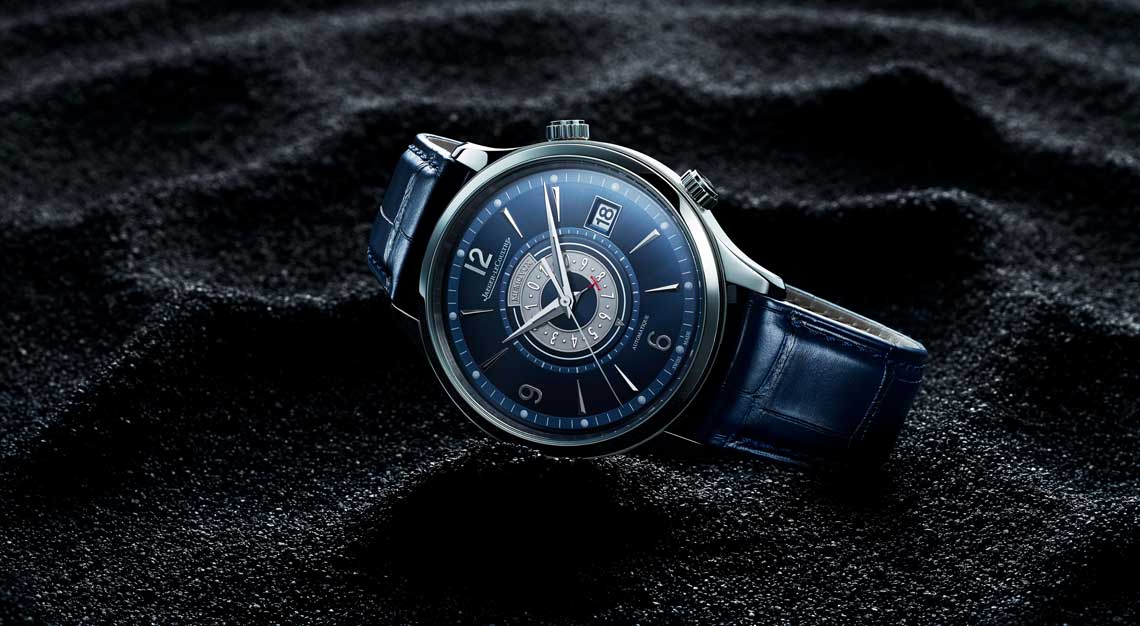 On this model, Rénier expresses, "The case of the Master Control is very dynamic. It has a lot of finishes that really give you the sense of action. Then on the dial, it's all about the play with the colours, with the circles, and the material."
It's also the first Memovox with an exhibition caseback. While that isn't exactly a functional feature, it certainly affords a stunning view of the new movement, Calibre 956.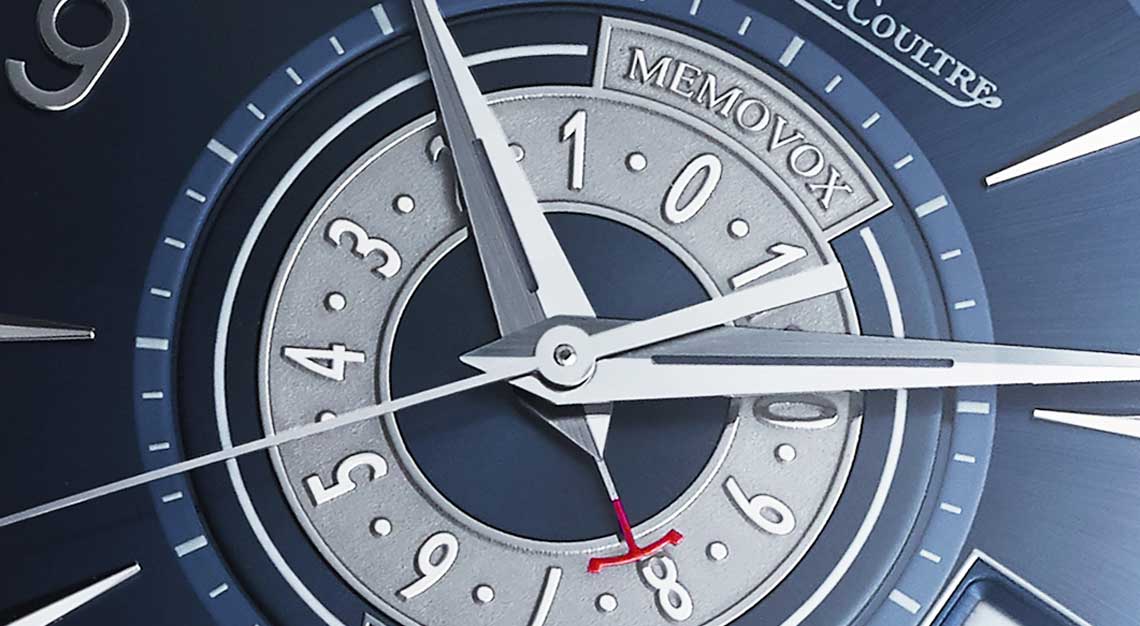 But there is one question that remains to be asked: "Do people need a mechanical watch with two alarm functions?"
Indeed, even aficionados of haute horlogerie might give pause. So here's our take: In today's global stay-home culture where teleconferencing is an everyday occurrence (or annoyance), use the classic alarm to remind you when it's time for the next call, and the countdown timer to set a time limit on the meeting.
Or do what Rénier recommends. Set it to countdown for a good eight full hours of sleep every night.