ONE OF THE NEWEST GO-TOS FOR DRINKING, CHILLING AND BEING MERRY
Set in an ostentatious setting, clad in a mysterious ambience and led by an award-winning mixologist, Three X Co is guaranteed to offer aficionados a memorable night out while offering a range of the best crafted cocktails. To find the hidden speakeasy bar, find the door in Bangsar Shopping Complex with a wall poster showing the late boxing king, Muhammad Ali, and push it open.
Founded by Wong Wai Hung, Eugene Yeoh and Daniel Gunawan, the bar emanates a mix of international and oriental flair through its specially curated furnishings and lighting.
While the venue serves a variety of standard drinks, David Hans, Asia's first World Champion of the Giffard West Cup 2017 Competition, is present to whisk up a selection of bespoke cocktails.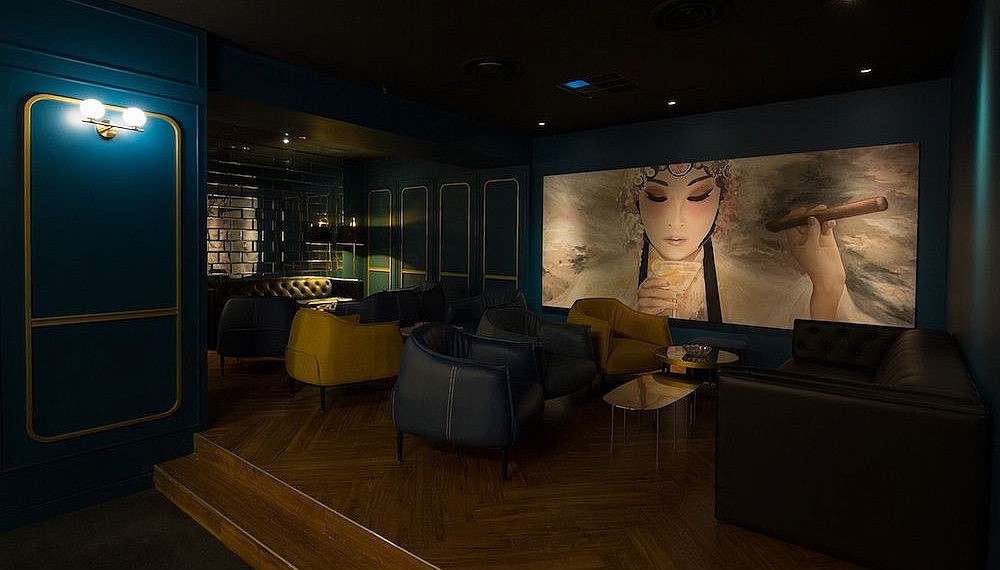 Collaborating in partnership with Three X Co is Othrs, a barbershop situated at the entrance of the bar. It's one of the many entrepreneurial opportunities that Three X Co offers, allowing new startups to utilise the space around its premise. Event bookings can be made through their Facebook page.