Andrew Leci tries to get to grips with a unique dining concept that may not be anything it seems, and apart from the whys and the wheres, would like to know about a couple of wherefores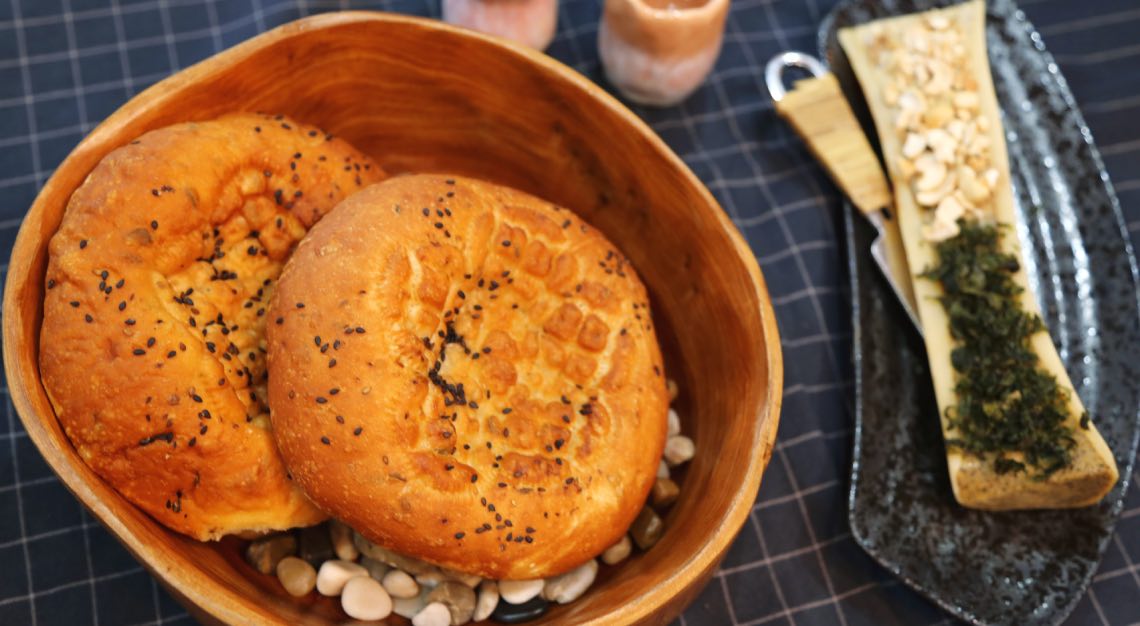 There are a few things that you might have to get your head around when dining at The Nomads. I'm delighted to say that the quality of the food isn't one of them – the cuisine is redoubtable, with a very good young chef at the helm with some interesting ideas and a healthy sense of the surprising and innovative.
Thematically, however, the restaurant is something of a hodgepodge, and while proposing a fairly coherent ethos, doesn't quite gather it all together in a package that makes sense. To use a floral analogy; it's a bit like regarding a bouquet that looks good at first glance, smells great, but doesn't quite retain an aesthetic excellence upon close and prolonged inspection – as though someone had mixed delphinium with miscanthus, for example, and stuck in a Cuban peony for good measure. I'm sure you not what I mean.
The Nomads dubs its style as "Central Asian omakase", and that's simply thrilling. I was thinking; salted and dried meats (mutton, horse, camel…?), various curdled dairy products, strange looking sausages, boiled beef and carrots, etc. I was expected to be reminded of school dinners from when I was a kid growing up in Bishkek.
While I was slightly disappointed that absolutely nothing of this nature was on the menu, I was also quite relieved, as these items are, mostly, disgusting. The type of cuisine that nomadic people have favoured over the years (there was never really a choice) is based on what can be cooked on the hoof (no pun intended), preserved, and then eaten later in the month. Or next year. 'Fine dining' was never a consideration, and flavour was but a tertiary issue.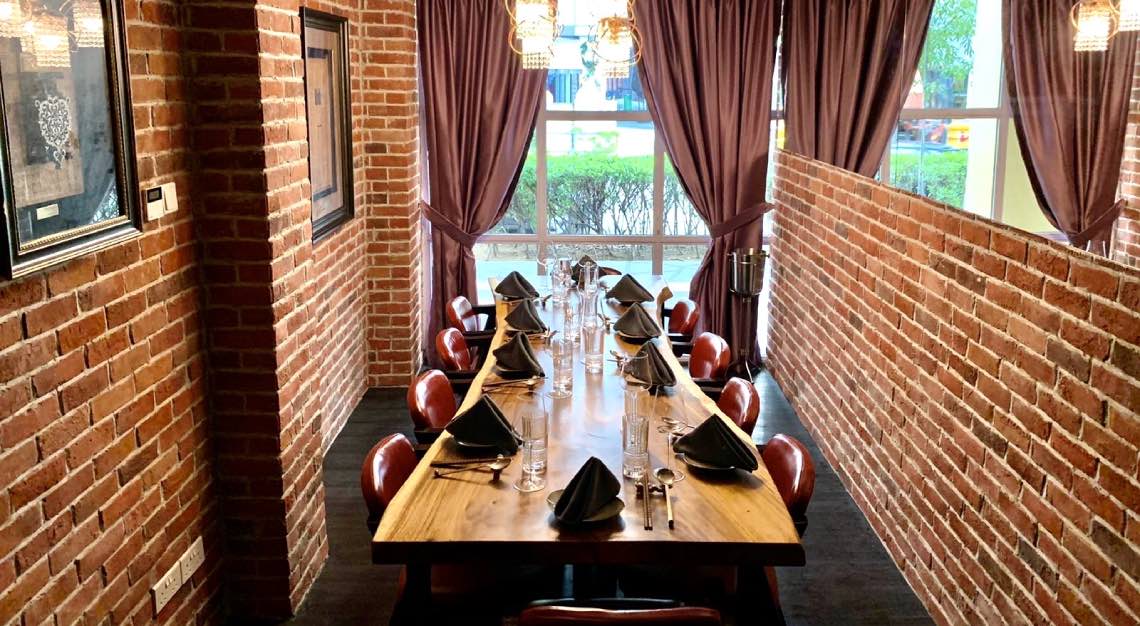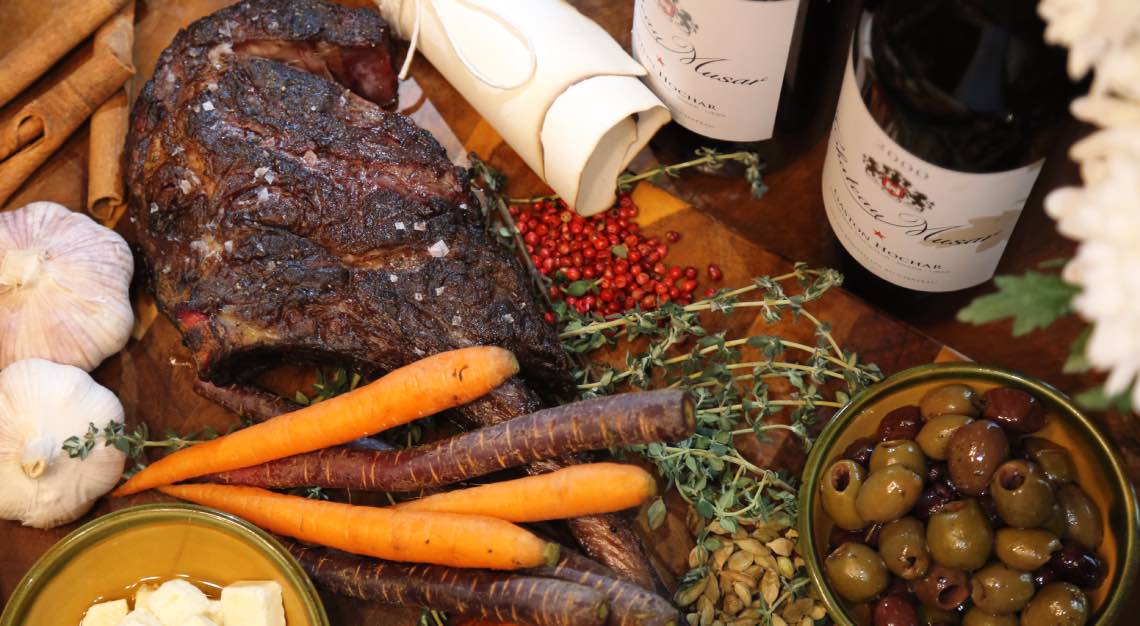 This is one of the reasons why The Nomads is such an interesting venue. It toys with the idea of the nomadic style of food, but rightly puts more emphasis on the lifestyle behind it. Central Asian people are, allegedly, hospitable and friendly; ever ready to entertain guests and bestow largesse. This makes dining a social and convivial experience, and this is where The Nomads comes into its own, particularly with its private dining room which is a great spot for a small gathering of, say, I don't know, eight people? That seems about right in this day and age.
Sit down at the hewn-from-a-tree and given a lovely varnish table and allow the nomads the friendly and knowledgeable Nomads staff to feed you some 'Central Asian-inspired' dishes, in a manner that befits a region's approach to hospitality and camaraderie. Don't expect to find anything boiled though – this is proper food, drawing from cuisines as far west as the Middle East (maybe even Italy) and as far east as China.
Marinated olives, spiced cashews and grapes may well be on the table before you arrive – fruit, in particular, is difficult to get hold of when you're having a bit of a roam in the big outdoors, and eminently perishable, so their appearance at a feast was something special and a symbol of the esteem in which guests were held. A Baba Ghanoush made an appearance as well – good texture, lovely bitter hints. It came from somewhere on the Silk Road, for sure.
And then there's the bread, at which The Nomads excels. There are bulky naans and suitably flat flatbreads accompanied by extraordinarily delicious butters – one made with wagyu fat, and the other with three types of seaweed. Sensational.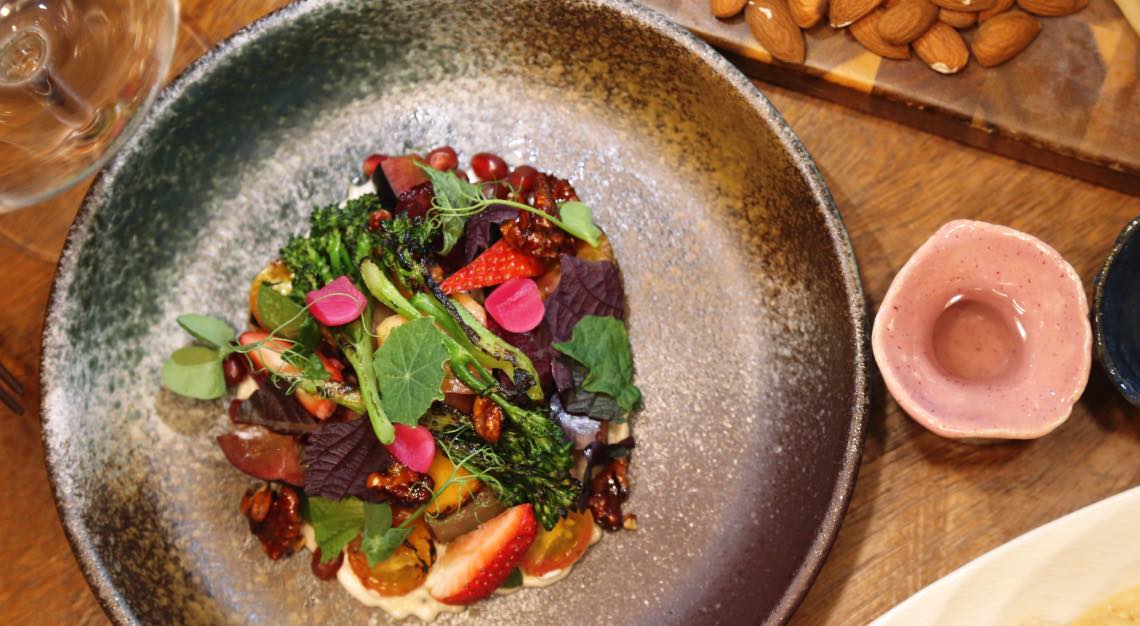 It's 'traditional', apparently, thereafter, to offer fruit and vegetables, and The Nomads' interpretation takes the form of a Salat (salad) with grilled pears, seasonal greens, crystalised walnuts, cherry vinaigrette and anchovy sauce. Interesting. All the food is interesting, frankly, and a lot of fun.
Adjika then takes centre stage. Well, not so much centre stage; it's more like a cameo in the performance, but it's a meaningful one and does tend to grab the limelight. It's a Georgian-Abkhazian (Central Asian enough even for me) 'spicy dip' – to keep it simple – but in reality, is so much more. The word itself comes from the Abkhaz word for 'salt' and that tells us a lot.
Lot. Wife. Pillar. Salt. Please don't ask me to explain my jokes.
Either as a moist dip or a dry mixture (ingredients will be red peppers, garlic, dill, fenugreek, coriander and walnut) adjika makes almost everything taste good, but not because it's a Central Asian monosodium glutamate, but because the combination of its ingredients works in harmony with the proteins with which it comes into contact. In the case of the Chicken Shashlik – cryingly tender after a good sous vide and judicious grilling – and the Squid with Ash – pliant cephalopod, pleasantly chewy; the 'ash' is so much tastier than it sounds – are both excellent dishes. The adjika pulls out the flavours and brings them to the fore like… salt.
The piece of resistance in The Feast section of the degustation, omakase, дегустационное menu (I may have just made that last one up, and apologies if it is in any way offensive to our Russian readers) is the Margaret River Tomahawk, which is cooked to perfection and beautifully seasoned. If there's a hint of adjika in there, I really don't mind. It's superb.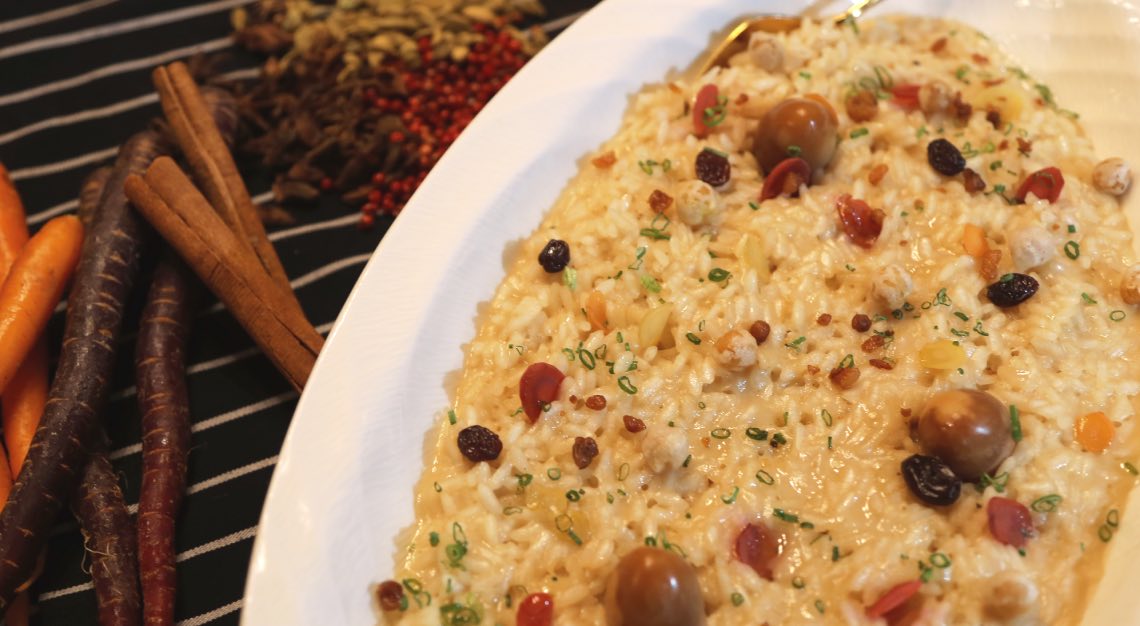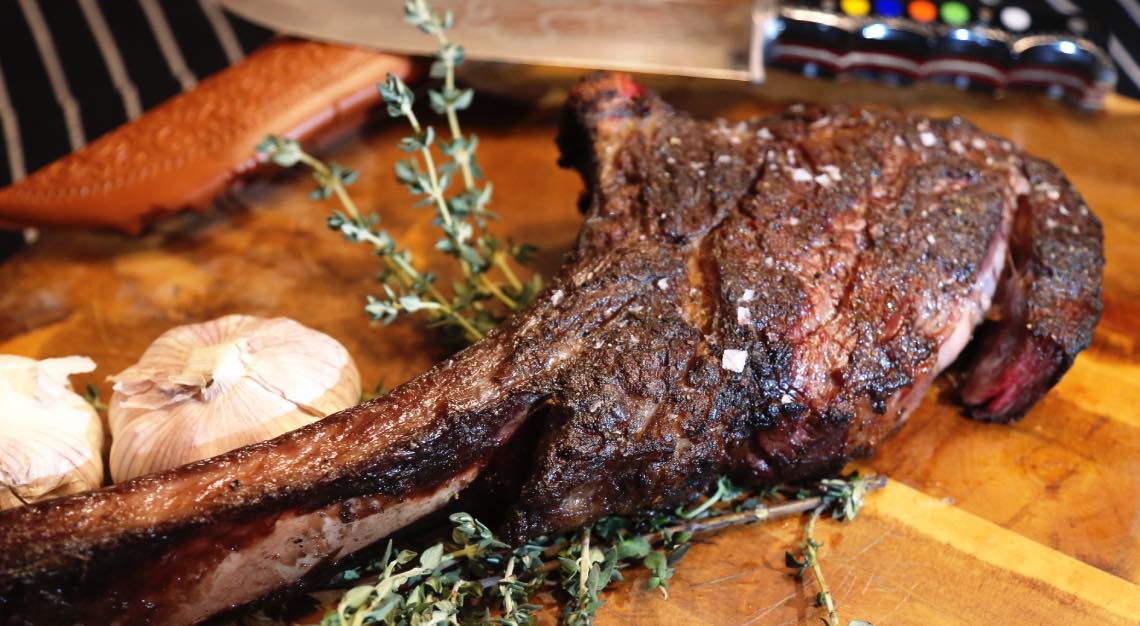 A quick word on the Plov ('pilaf', 'pilau', 'risotto' in other languages and regions) which is rich, creamy, texturally appropriate, and as filling at a meal's near end as, say, fried rice is at the end of a Chinese banquet. It could do with a slight reduction on the fattiness – we've all had a reasonable amount already – and the pickled carrots, raisins, and tea-infused quail egg (oolong, naturally) help to a certain extent. But it's a little too much, and a little too late in the day for optimal appreciation.
By their own admission, The Nomads is not meant to represent authentic Central Asian cuisine, and that's just as well. It doesn't. But it is making a fist of channelling the nomadic spirit of hospitality and generosity, along with the simple act of 'breaking bread' with friends (and even enemies). It's difficult to tell what exactly this restaurant wants to be, and I'm not going to suggest that it's gimmicky – the co-founder hails from Kazakhstan and knows a thing or two about his native cuisine and the culture of the region, so no one's going to wander like a nomad down the badly paved road of cultural misappropriation. This is good food, for heaven's sake, so who cares?
Neither would I suggest that it's jumping on a bandwagon, since there isn't one to clamber on in this particular culinary genre. The Nomads is trying to embrace a movement – that of warmth, conviviality, and highly evolved, technically adept modern cuisine. And it's doing a decent job.
Nomads
70 Telok Ayer Street
01-01
Singapore 048462
Tel: +65 6977 7057
Editor's note: For more restaurant reviews, click here