Hilton Singapore Orchard makes a strong case for being the new, go-to destination for avid shoppers and business travellers alike
Editor's note: See other Escape Plan stories here.
Following an extensive S$150 million renovation, Hilton Singapore Orchard has settled comfortably into its new site of residence, taking over what was formerly Mandarin Orchard. Retaining its prime position at the heart of Singapore's frenetic shopping and retail boulevard that is Orchard Road—perched atop the upscale Mandarin Gallery—the new Hilton feels like a breath of fresh air that successfully lives up to and keeps pace with an already vibrant locale.
While there isn't a shortage of stellar lodging options in the vicinity, the arrival of the new Hilton stands out for being the brand's largest hotel in Asia Pacific to-date—boasting a plethora of 1,080 tastefully refurbished guestrooms and suites spread across two towers.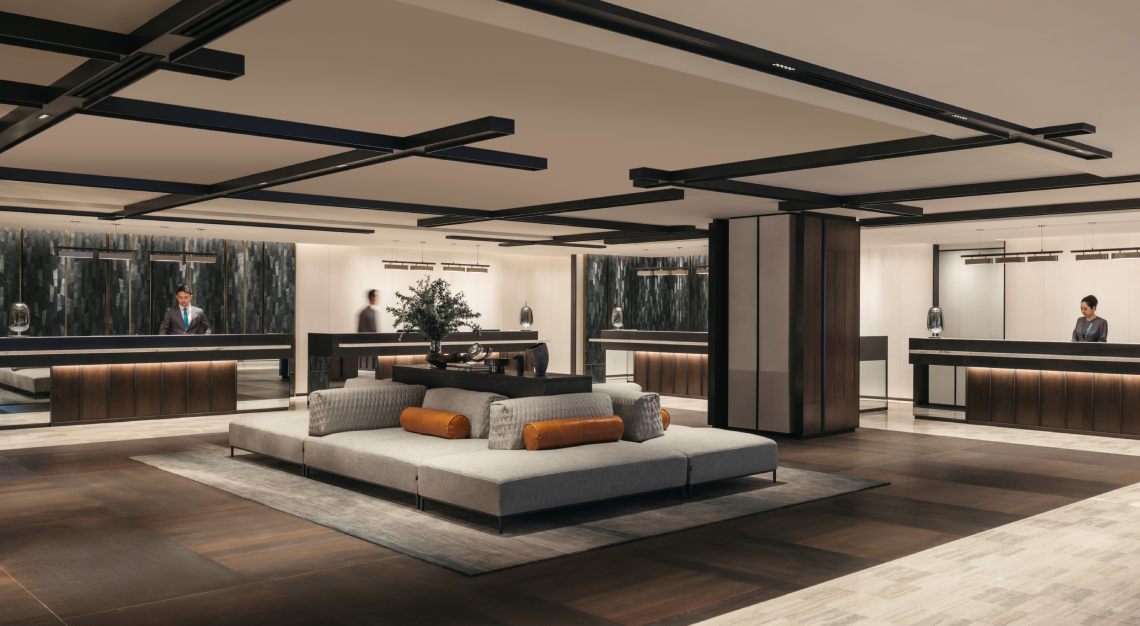 Out with the old, in with the new
Credit goes to design consultancy firm Avalon Collective for rendering the hotel's interiors awash with minimalistic, contemporary elements, conveying a sense of understated elegance without feeling overly pretentious. This is evident upon stepping into the inviting, refreshed lobby—a far cry from the old Mandarin Orchard, which seemed rather monotonous and bare—that has as its centrepiece a set of plush, comfortable sofas and cushions. Throughout, complementary tones of beige, green and grey are gently accented by dark wood.
The same refined quality is carried over to the guestrooms and suites, furnished with upholstered chaise lounges by the windows, geometric furniture and lamps, as well as a panel of abstract artwork framing the bed—a subtle reference to Orchard Road's botanical heritage, once populated with plantations and orchards. Clothes racks and numerous well-appointed mirrors are a thoughtful touch, meant for displaying and admiring your latest fashion hauls. As are the wall-mounted dispensers and eco-friendly toiletries in the sleek, marble ensuite, itself replete with an alcove bathtub and rain shower.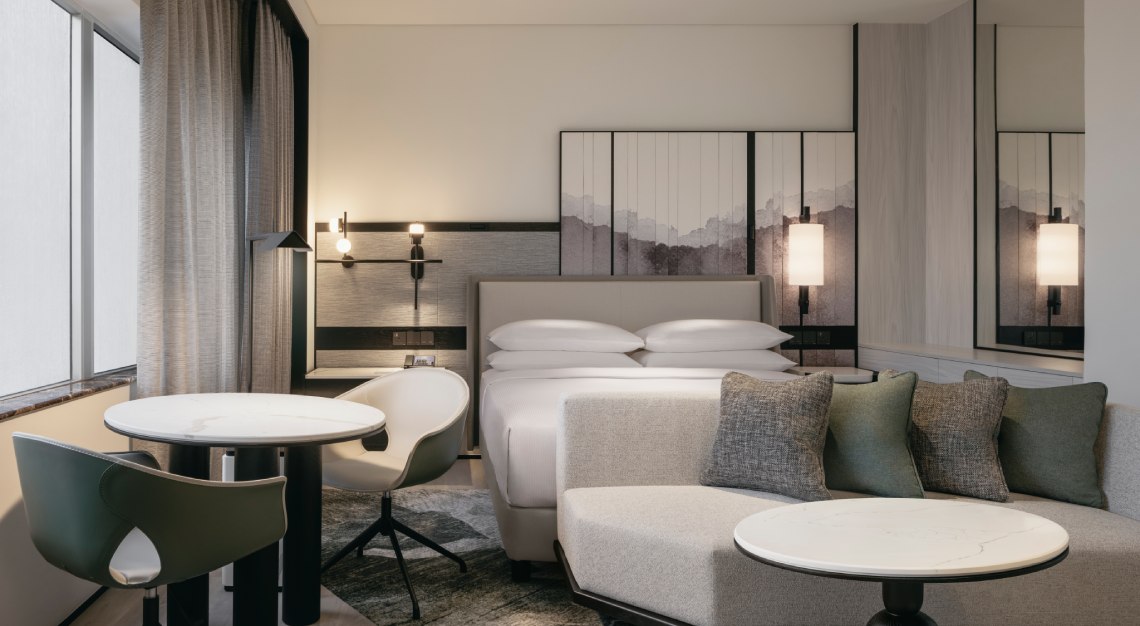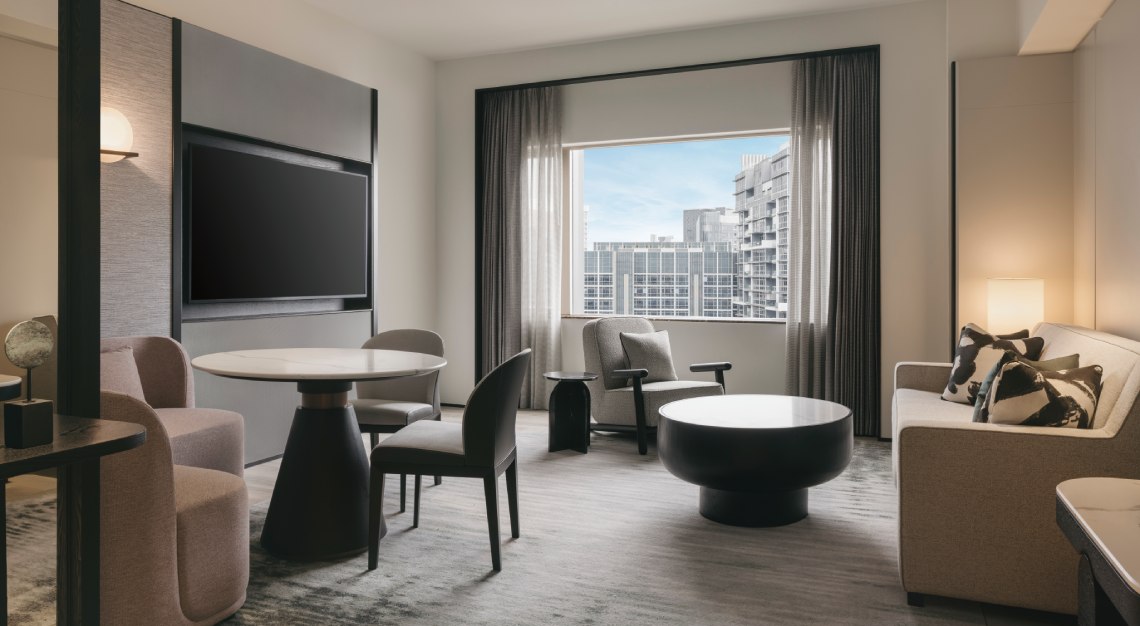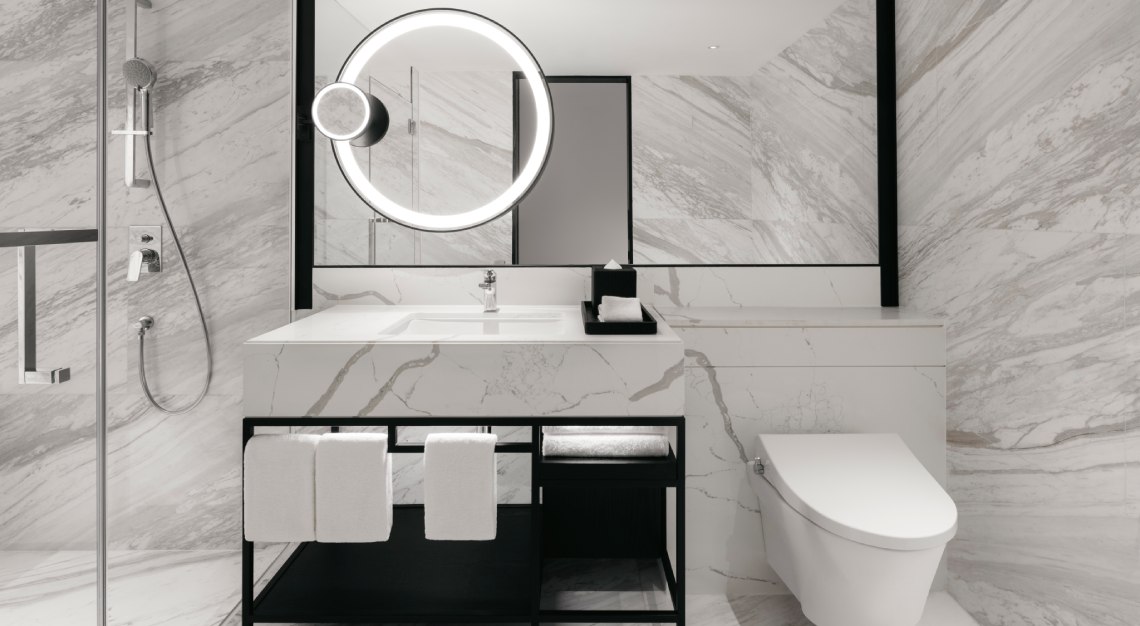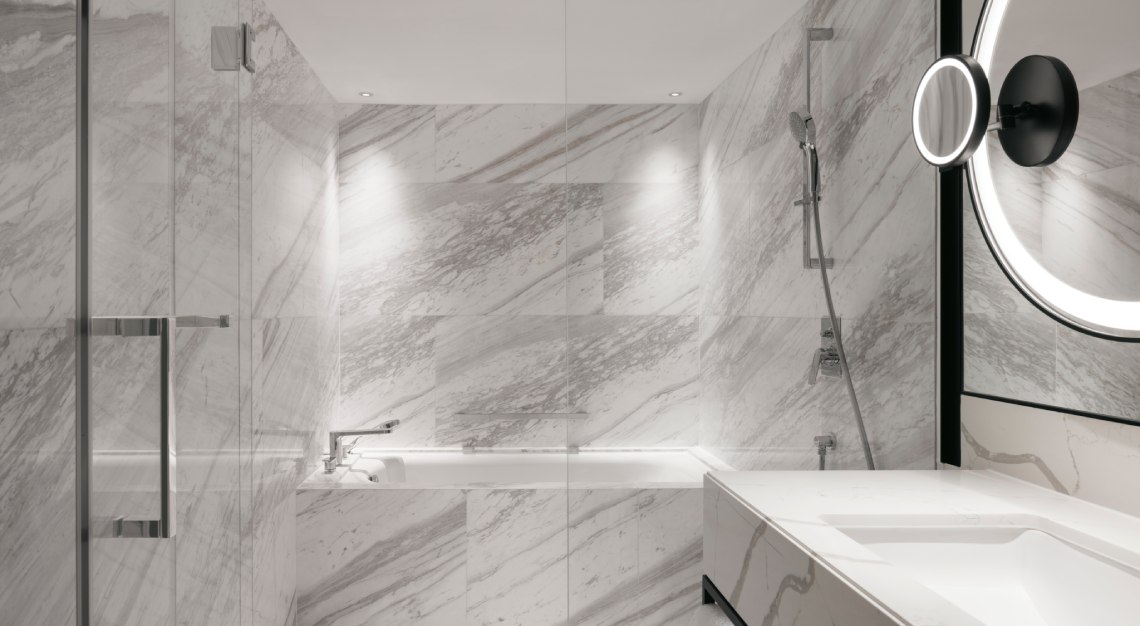 The suite life
At Hilton Singapore Orchard, there are four suite categories to choose from, ranging from the spacious King One Bedroom Suite (starting from S$600++ per night) to the palatial King Presidential Suite (starting from S$3,000++ per night). All of which enjoy separate guest bathrooms and direct access to the executive lounge—an expansive space with different zones for lounging and dining, plus a private conference room. Ideal for families, the King Premium Suite (starting from S$700++ per night) provides the option of adjoining rooms, which can be easily confirmed at the time of booking.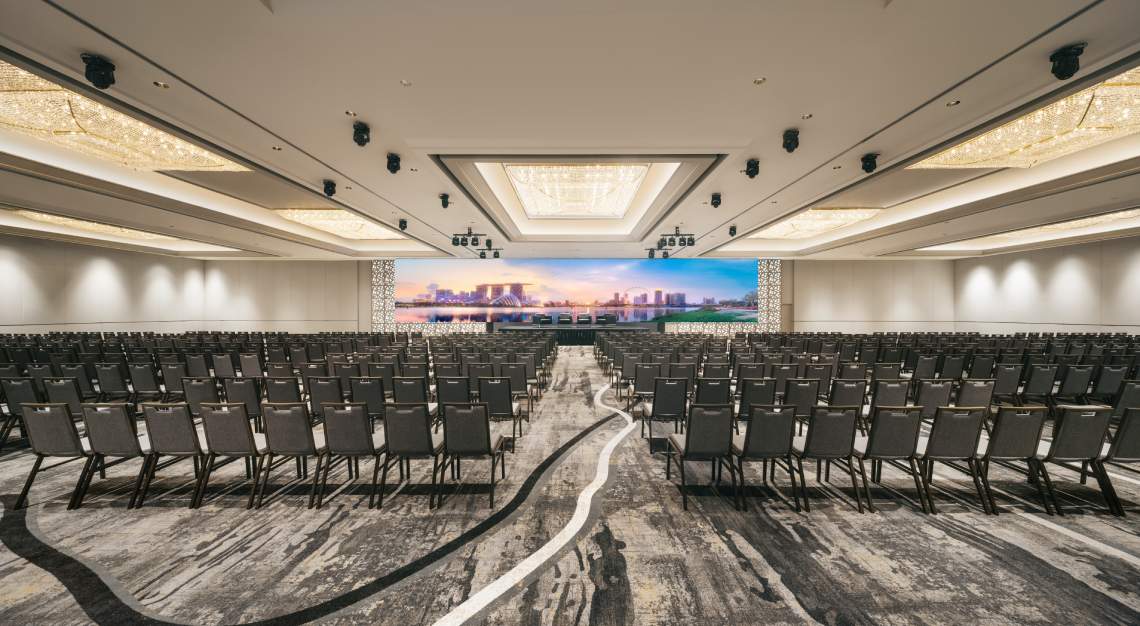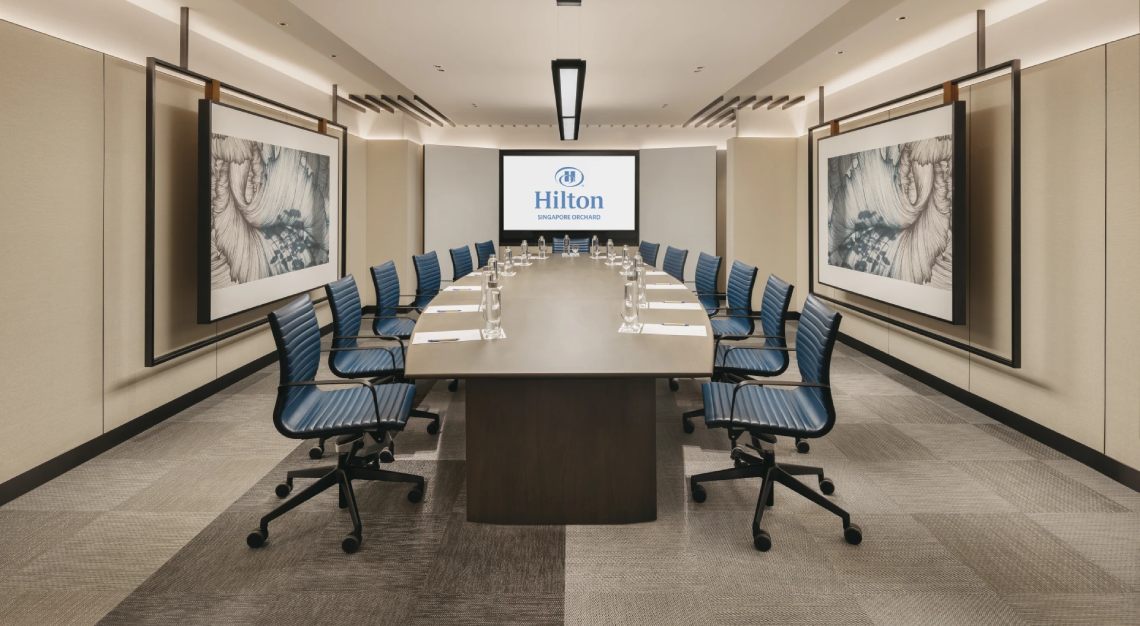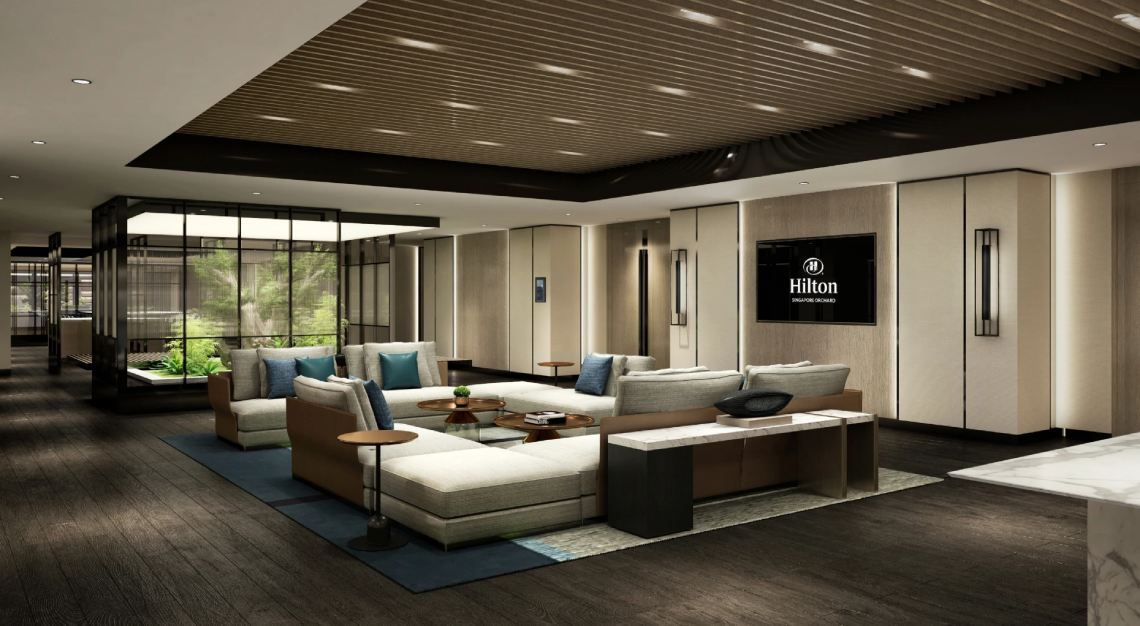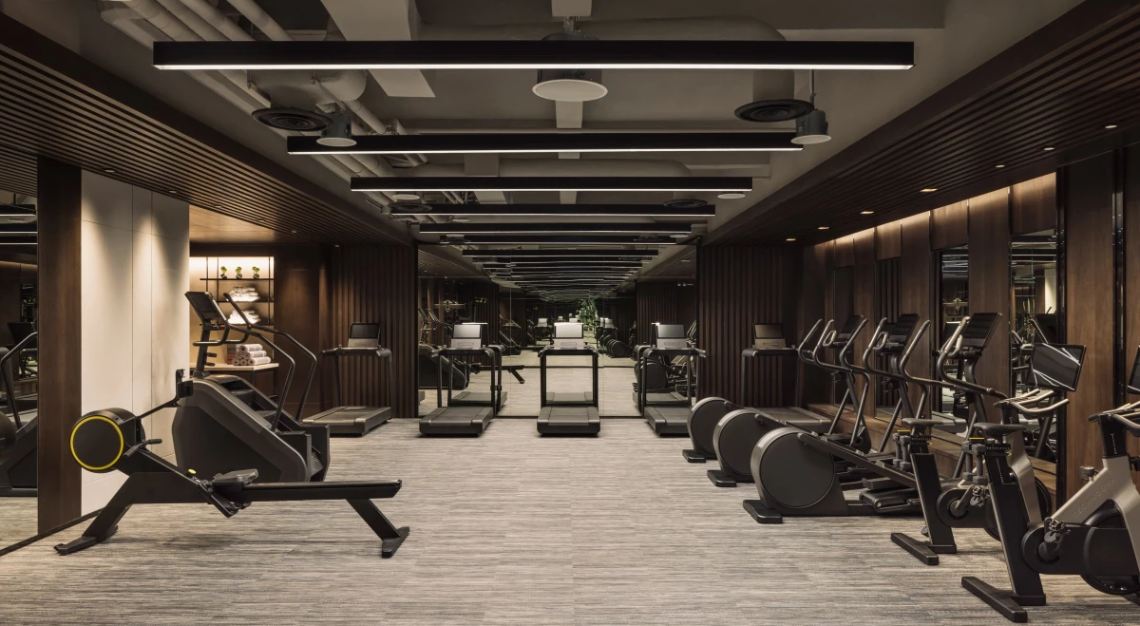 Business with pleasure
In line with its reputation as a first-rate business hotel, Hilton Singapore Orchard features an impressive selection of event facilities. This includes two pillarless ballrooms equipped with state-of-the-art technology: one a pristine grand ballroom capable of accommodating up to 1,000 guests, the other akin to a sophisticated amphitheatre. Then there's the host of vibrant meeting and function rooms (16 in total), adept for holding boardroom meetings and seminars.
Come time to unwind, consider swapping a leisurely dip in the underwhelming outdoor pool for an invigorating workout at either of the 24-hour fitness centres, decked out with a wide array of cardio equipment and strength machines.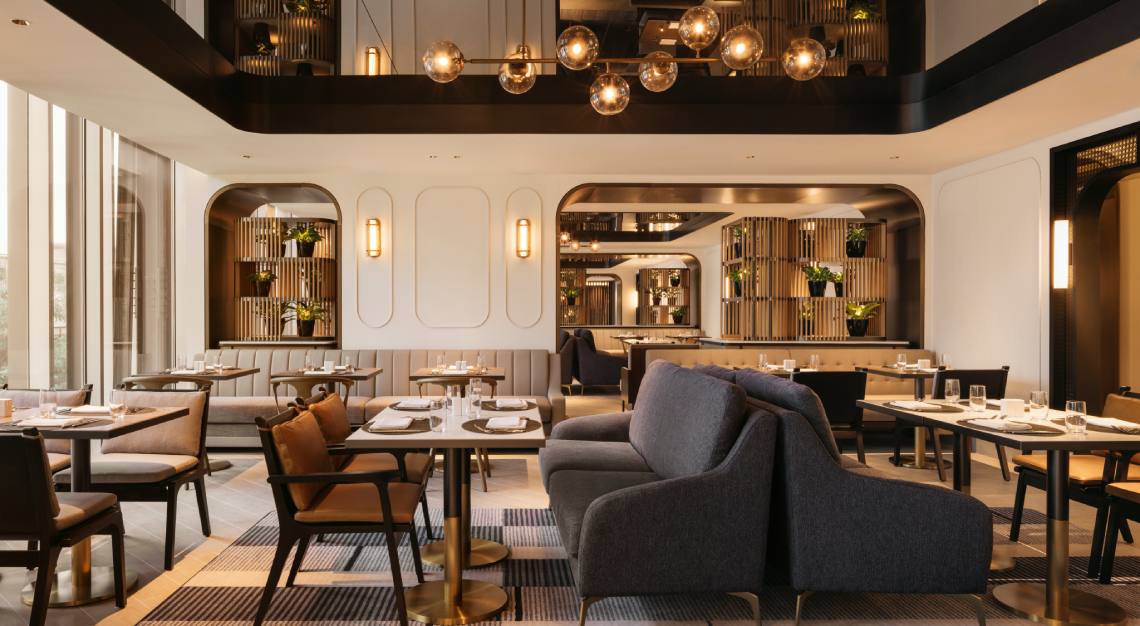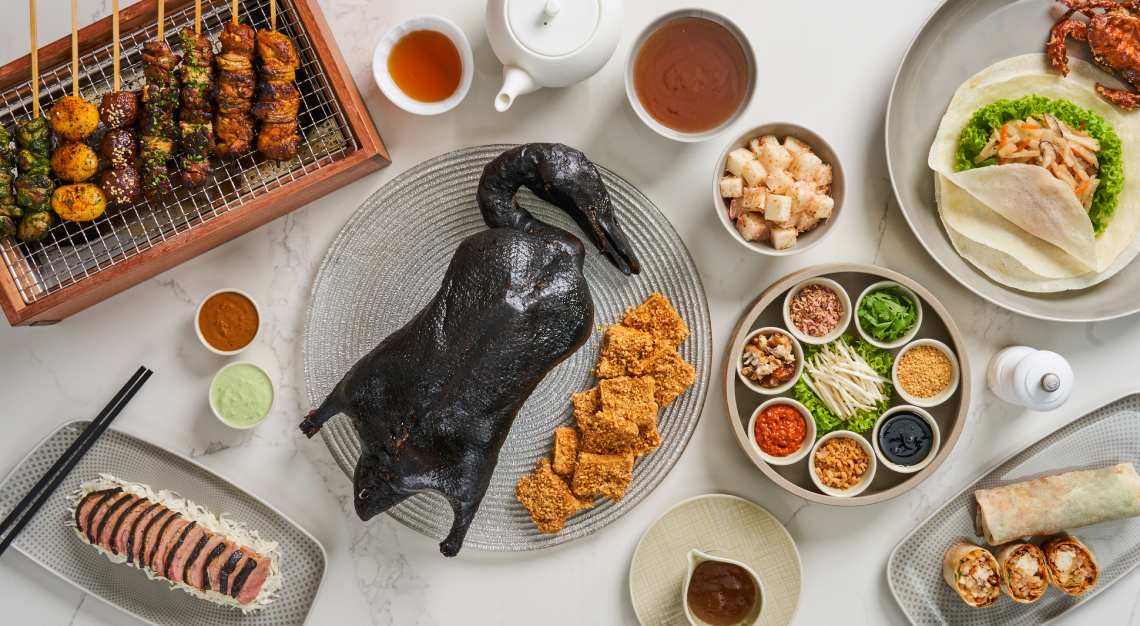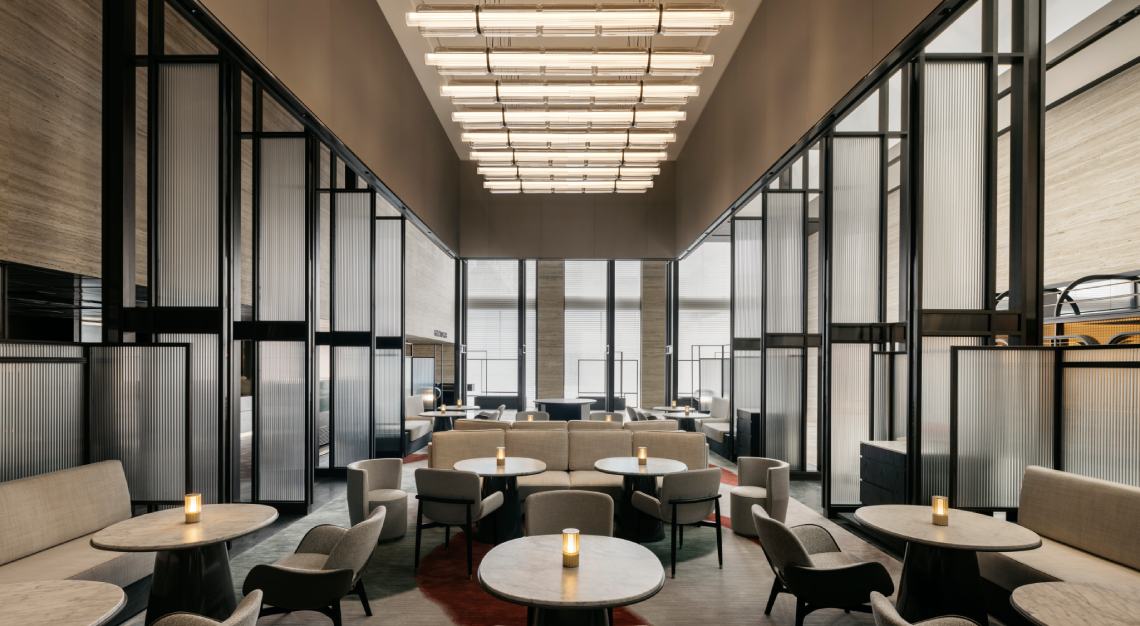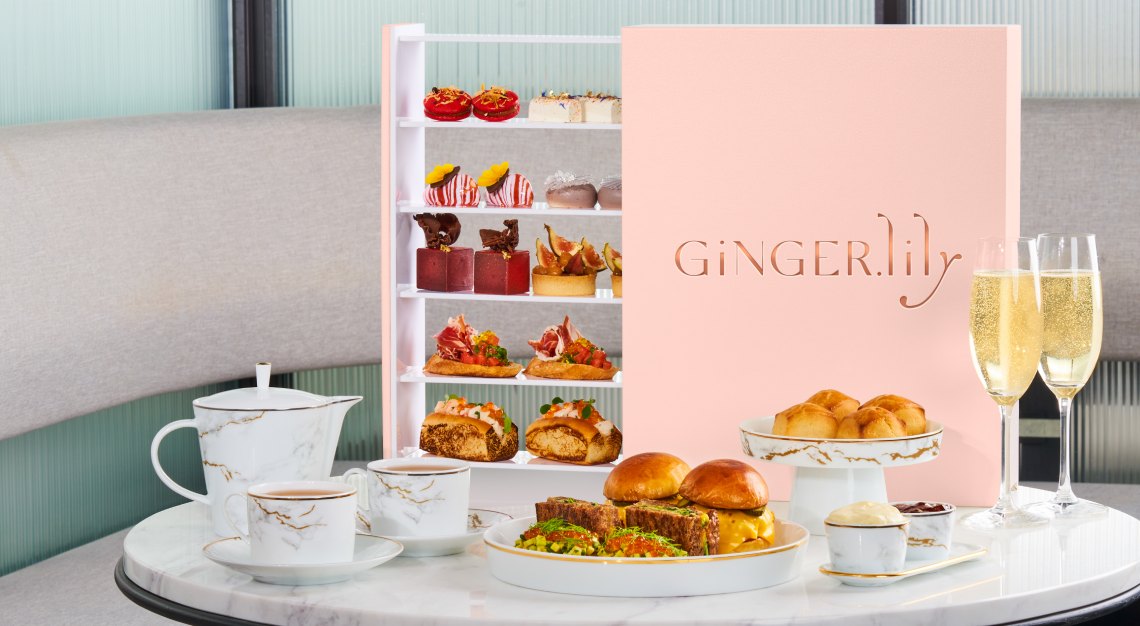 Taken collectively, Hilton Singapore Orchard's distinct five dining concepts undoubtedly form its pièce de resistance. Both two-Michelin-starred Shisen Hanten and Chatterbox (known for its mouth-watering chicken rice) have been wisely preserved. Newcomers Estate and Ginger.Lily are set to leave their mark too: the former a large all-day dining buffet restaurant (don't miss out on its delectable signature black truffle roasted duck); the latter a laidback lounge and bar that specialises in floral-inspired afternoon tea, artisanal cakes and craft cocktails. Completing the line-up is the hotly anticipated return of Osteria Mozza—the award-winning LA-based restaurant helmed by celebrity chef Nancy Silverton—poised to draw droves of eager diners with its famed pizzas and pastas.
Just as well, because the crowd at Hilton Singapore Orchard isn't about to dwindle any time soon.