They are perfect for the discerning hermit
Most people's mental image of the furthest reaches of the earth probably doesn't look like paradise, but that's because they haven't seen Santorini Sky. Perched on the highest point of the Greek island, 600 metres above the Aegean sea, these luxury villas call no one but the sky and panoramic views their neighbours.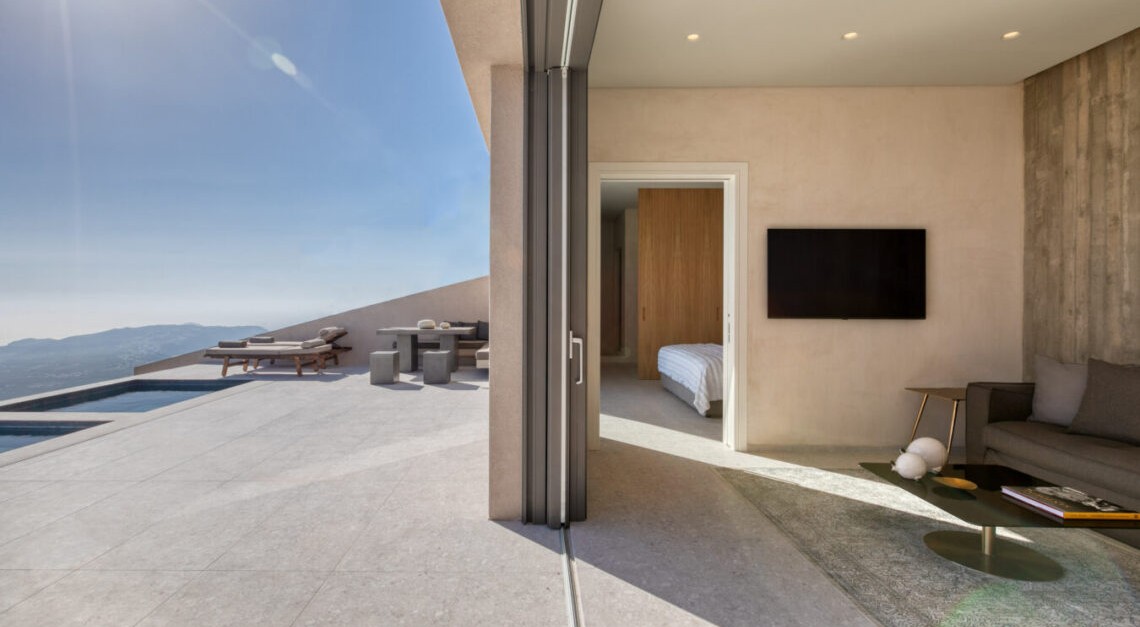 Wrapped in such seclusion, it's easy to forget that the rest of the world exists – and in a way, they really don't. There are six exclusive villas located at Pyrgos, a quieter part of Santorini separated from the maddening tourist crowds of Oia by a 25 minutes' drive. One more is located at Diapla, converted from an ancient 150-year-old building on top of a hill. A second villa, also at Diapla, will be opened this summer. From these lofty vantage points, everyone, and everything, appears to be nothing more than an ant-sized dot in the rocky landscape below.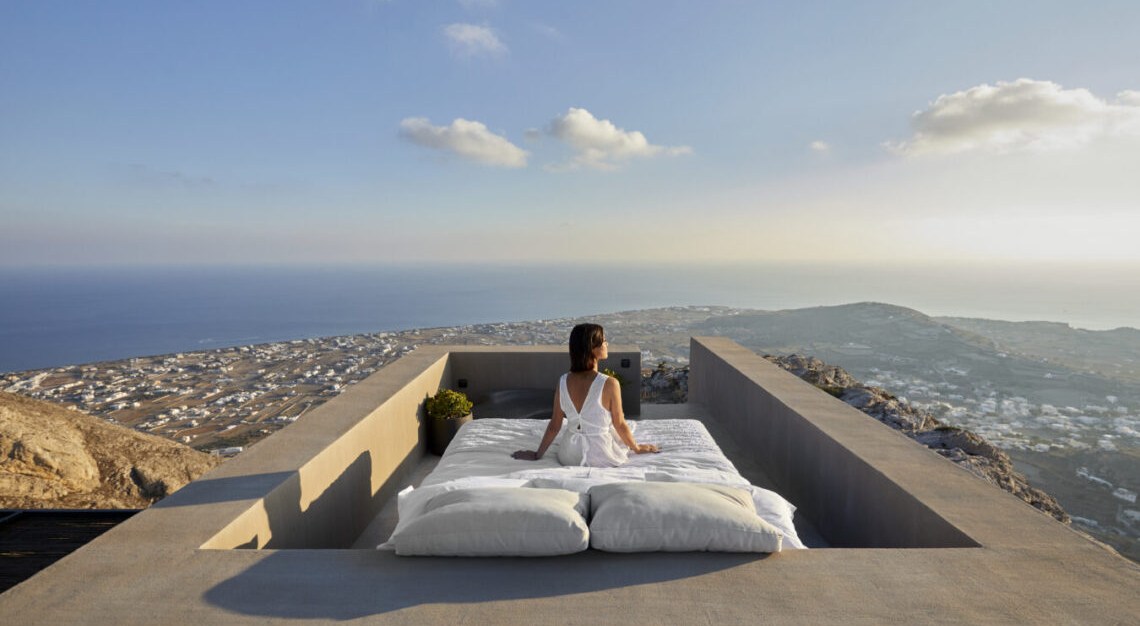 You wouldn't exist to the world, either. Native architect Vassilis Zorzos has modelled the design of the villas after yposkafa, traditional cave houses dug into the volcanic rock that forms Santorini. The insulation of the rocks keeps the houses cool in summer and warm in winter. Built into the landscape like this, the villas are almost invisible from the street.
Having to walk through a hotel lobby or use shared facilities would ruin the seclusion, so every villa is fully self-contained. Instead of a breakfast buffet, local restaurant Agaze delivers breakfast to your door every morning. Instead of going to the spa, Santorini Sky can arrange for a masseuse to come to you. There's no main pool; each villa has its own jacuzzi or infinity pool, or both.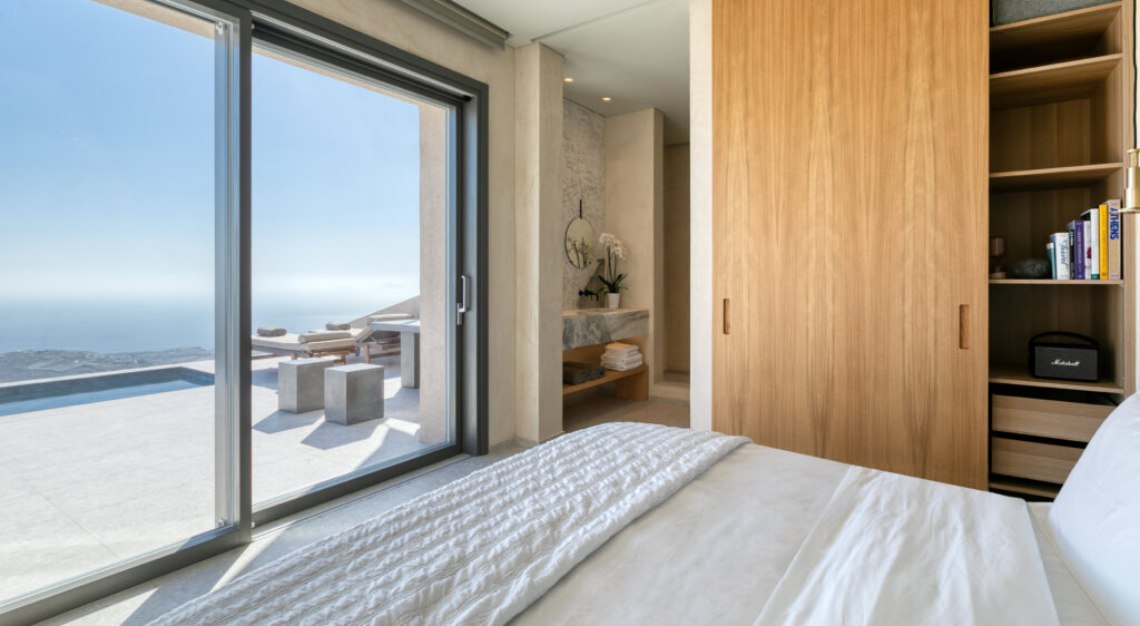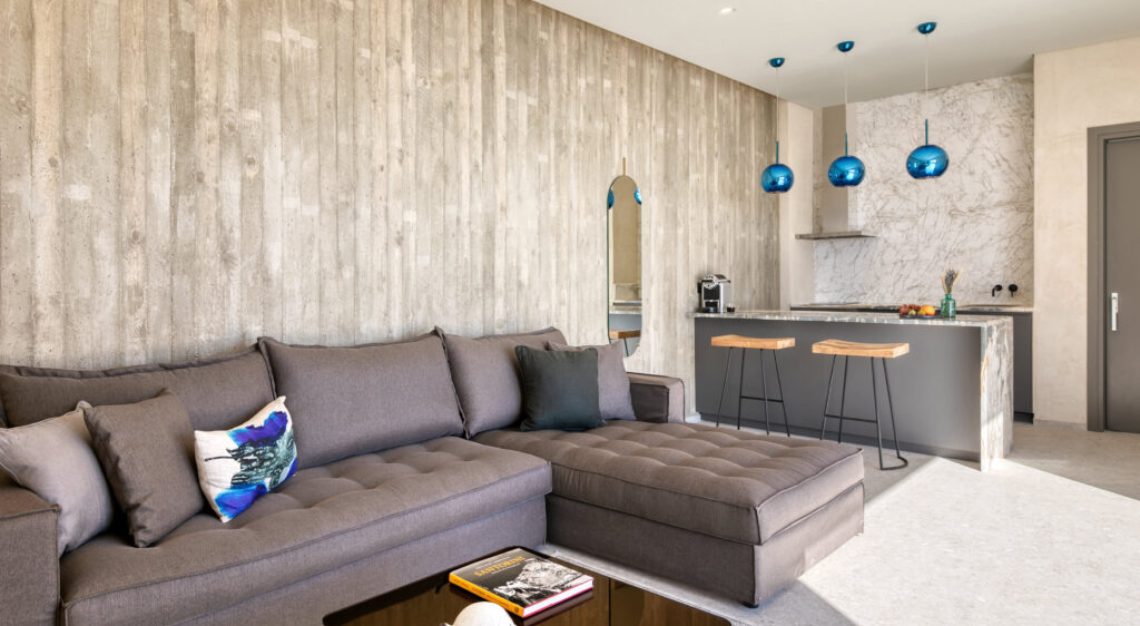 Activities such as personal training, yoga, and photography sessions are arranged the same way a massage is, with a private vendor who turns up at the villa. There is no hotel restaurant or bar, but a mini bar in each villa stocked with the best local wines, and a list of recommended local restaurants that will deliver a meal to your doorstep whenever you wish. It's Santorini Sky's way of sharing tourist dollars with the local community and local businesses.
Greek marble, hand-carved in Santorini, feature heavily in the interiors. In the bathrooms are toiletries from sustainable Greek brand, Apivita. There's even a Tesla charger for the environmentally-conscious guests who arrive in an electric vehicle.