W Hotels Worldwide marks its return to Australia with a brand new property in Brisbane that showcases the city's eclectic style in spades
So you've been to Perth, Melbourne (and the Great Ocean Road), Sydney, Adelaide and even Canberra. What's next? There's always Brisbane, the capital of Queensland. The metropolitan city is constantly evolving, including an influx of luxury hotel openings such as W Brisbane, which opened earlier last month.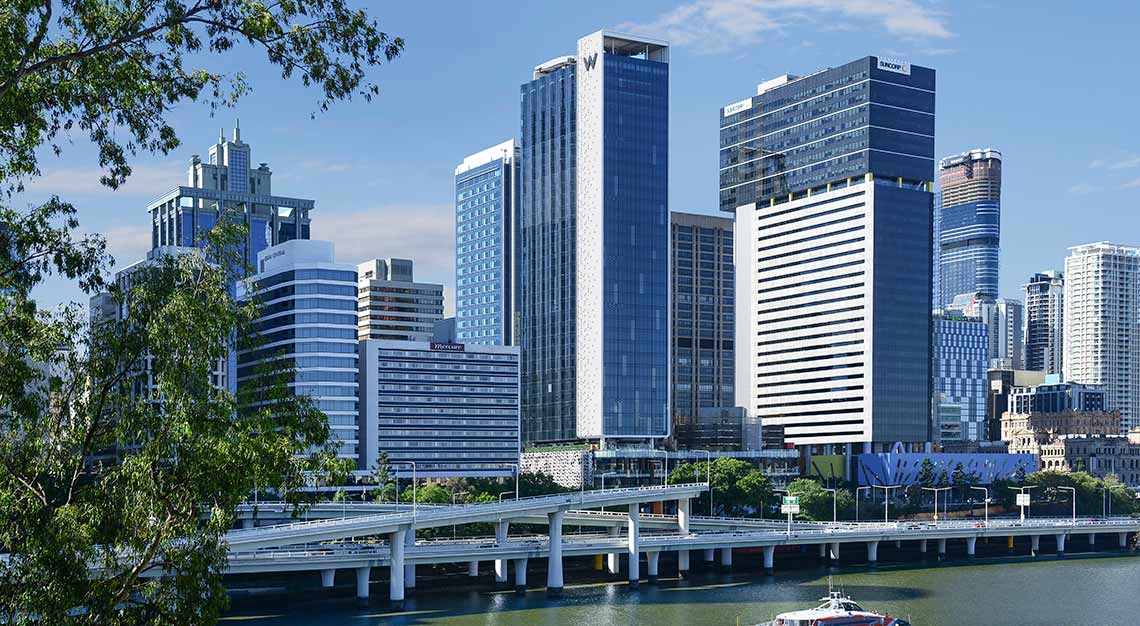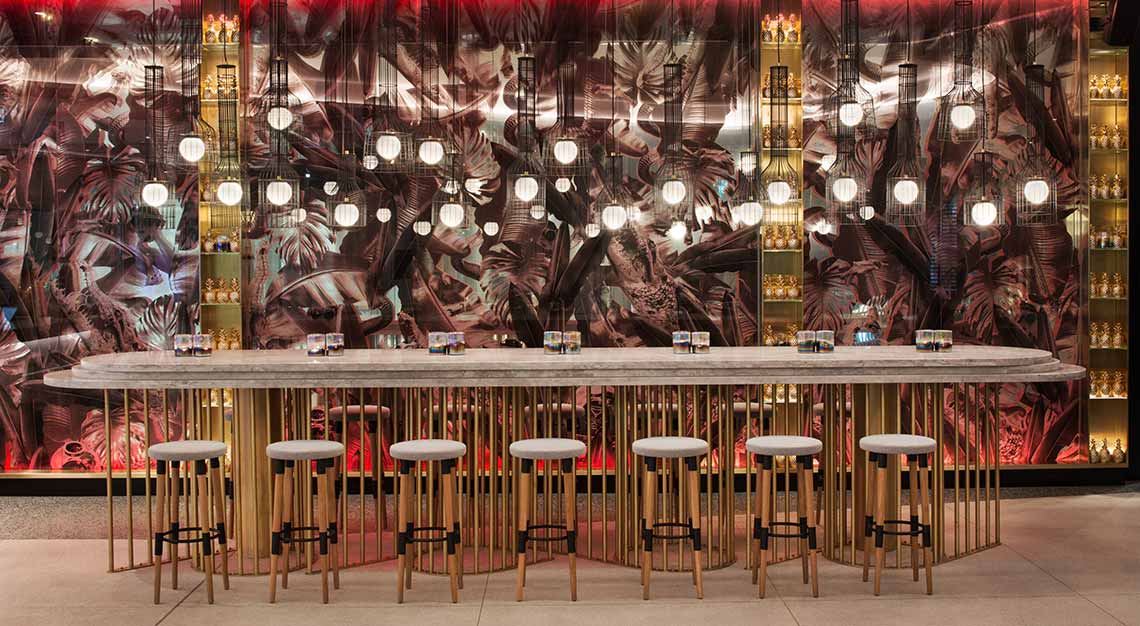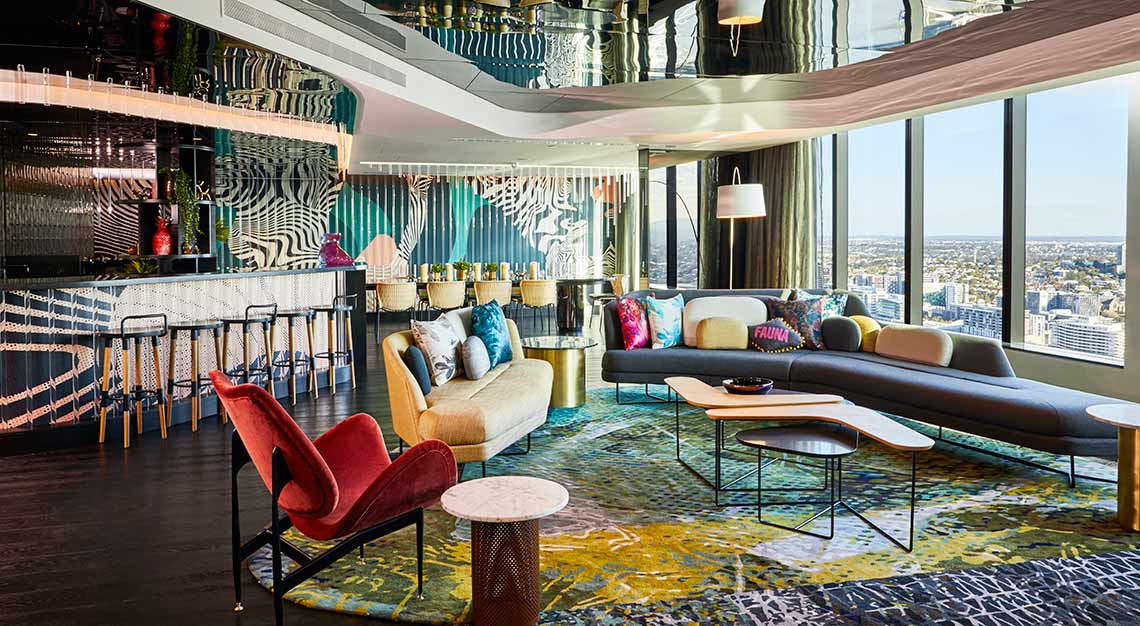 The opening of this property marks the return of W Hotels Worldwide to Australia since 2005 and it certainly makes a splash. Designed by Australian interior designer Nic Graham, the riverfront hotel pays homage to both icons of Aussie culture as well as the city's iconic Brisbane River, which in recent years has become the epicentre of its social scene. The use of soothing curvilinear forms and timber 'river reeds' balance out the usual W design themes of statement lighting and graphic patterns. Insider's tip: For an unparalleled view of Brisbane's cityscape and the river that runs through it, get the hotel's Whatever/Whenever concierge to arrange for a private helicopter ride.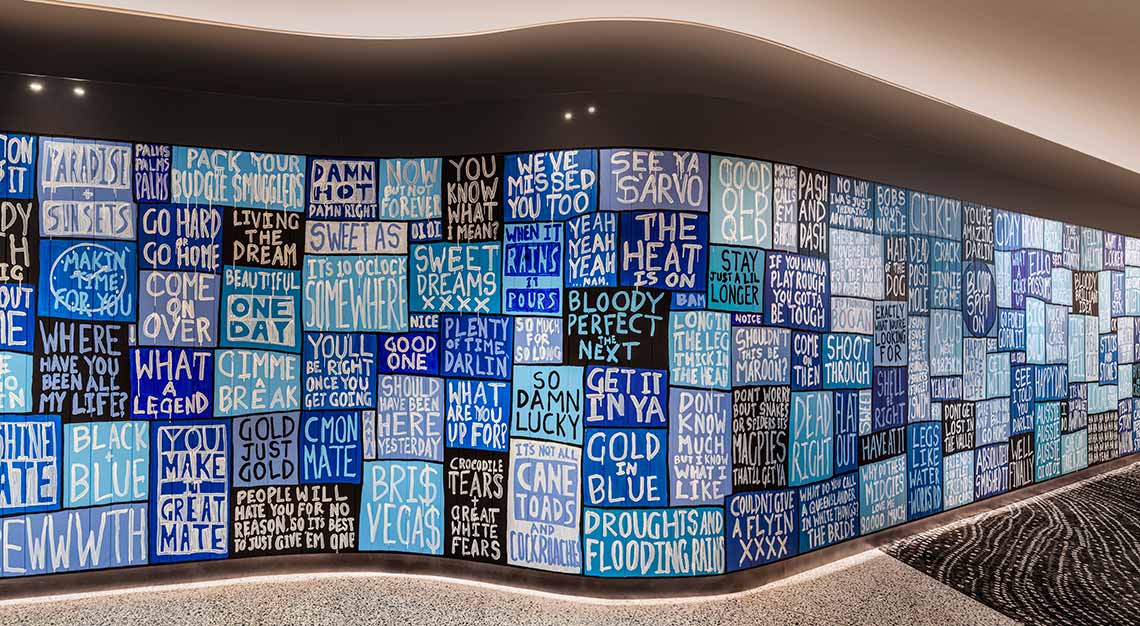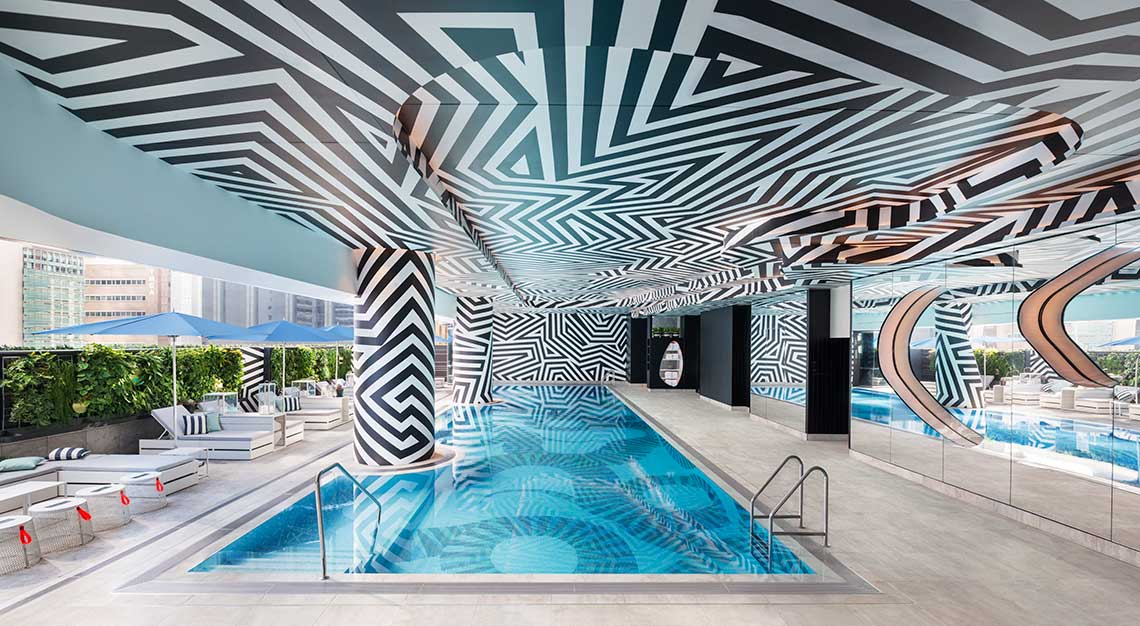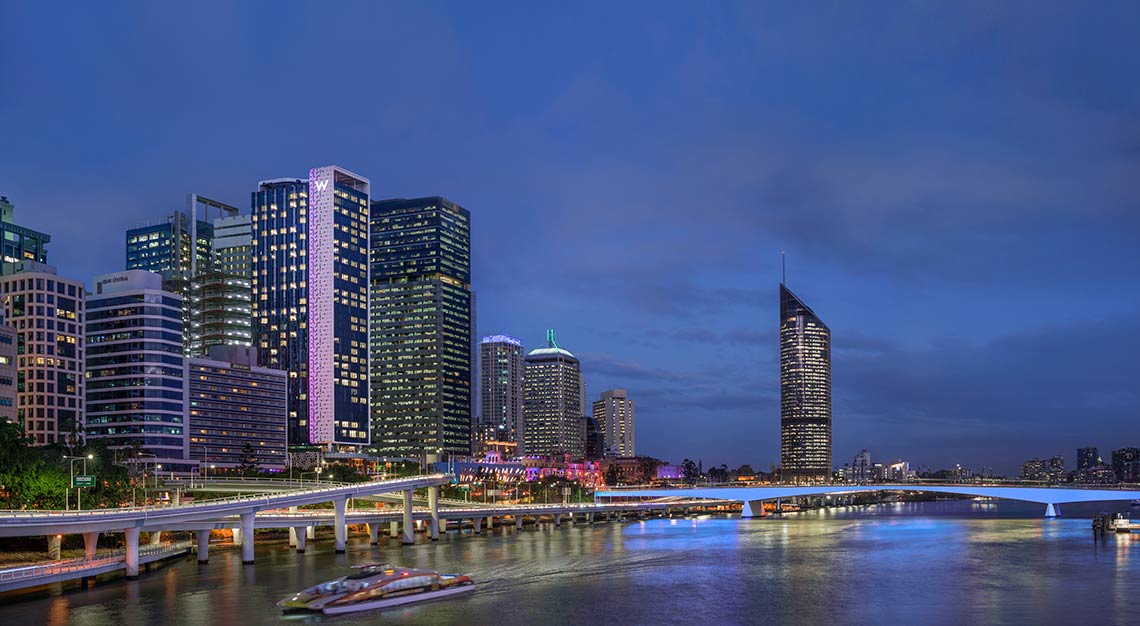 Bold, colourful artwork from celebrated Australian artists including John Nicholson and Reko Rennie decorate the public spaces and there are interesting details such as bug motifs on the ceilings for sharp eyed guests to spot. I especially enjoyed perusing Lucas Grogan's Texts From Me To You wall-length mural, which features an assortment of irreverent Aussie phrases and slang such as "What a legend" and "Go hard or go home". There's a funny backstory too — as the artist was working on the mural, passersby would contribute more phrases to add to the wall.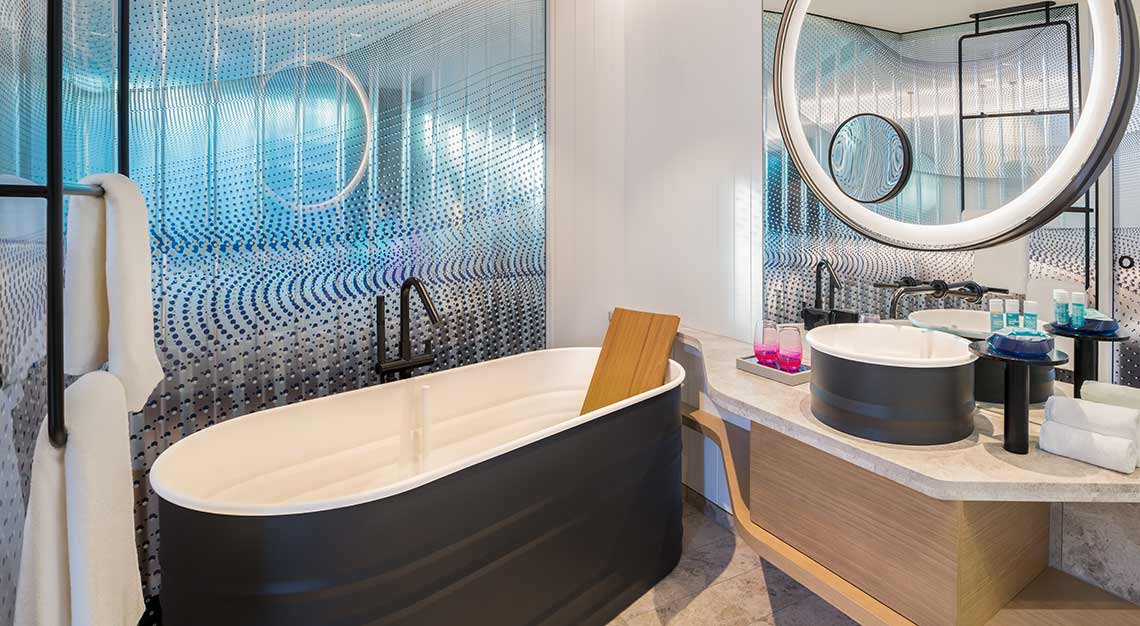 The hotel's 312 rooms, including 32 suites, strike the right balance between trendy design and comfort without veering into kitsch. Cheeky nods to Australiana include a boomerang-shaped coffee table, a 10-gallon drum "outback" bathtub and custom-built minibar inspired by wartime food storage barrels. A white feature wall inspired by VJ wall panels found in traditional Queenslander homes pulls the various design elements together. My 40-sqm Spectacular room was spacious enough to fit a king bed, two-seater sofa and study table but for those who are so inclined, there's also the massive 200sqm Extreme Wow suite with a separate walk-in wardrobe, dining and living room.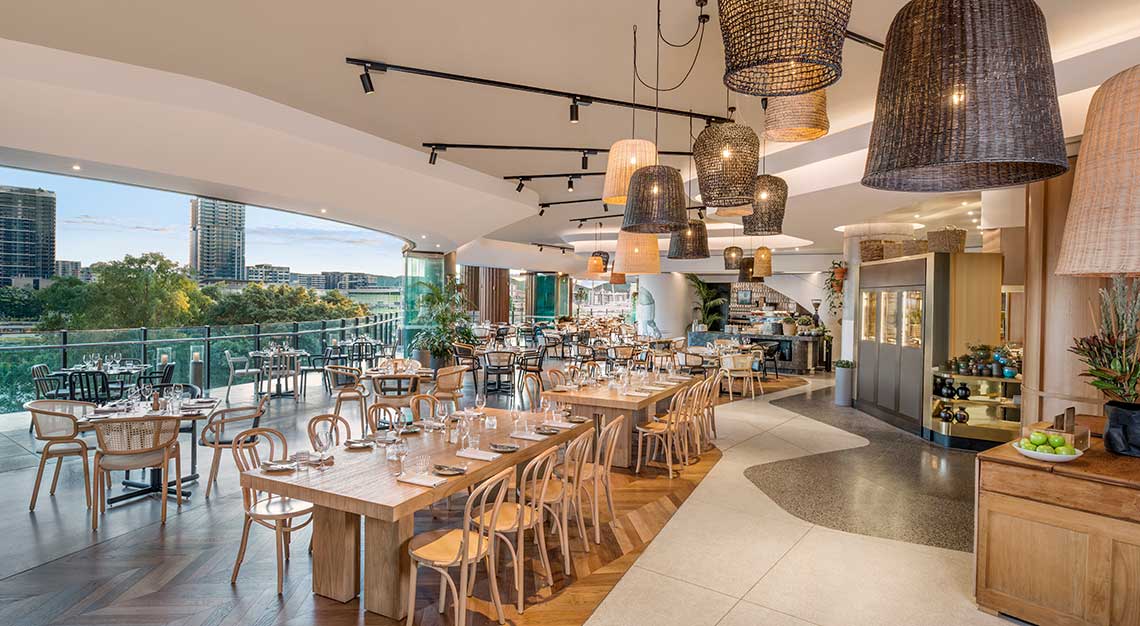 Do not miss breakfast at the signature Three Blue Ducks restaurant, a collaboration with the acclaimed paddock-to-plate joint from Byron Bay. In a nod to the popularity of bowl food, there's a selection of dishes like riced cauliflower, corn fritters with guacamole and cold noodle salad. They're ready to nosh as is, or simply do as the millennials do and build a hearty bowl with other breakfast offerings such as eggs cooked to order, sausages or pumpkin frittata.
If the W Brisbane is anything to go by, then Australians are certainly in for a treat when the next two W Hotels open in Sydney and Melbourne in 2020.
W Brisbane
81 North Quay
Brisbane 4000
Australia
Tel: +61 7 3556 8888