A beginner's guide to making sourdough bread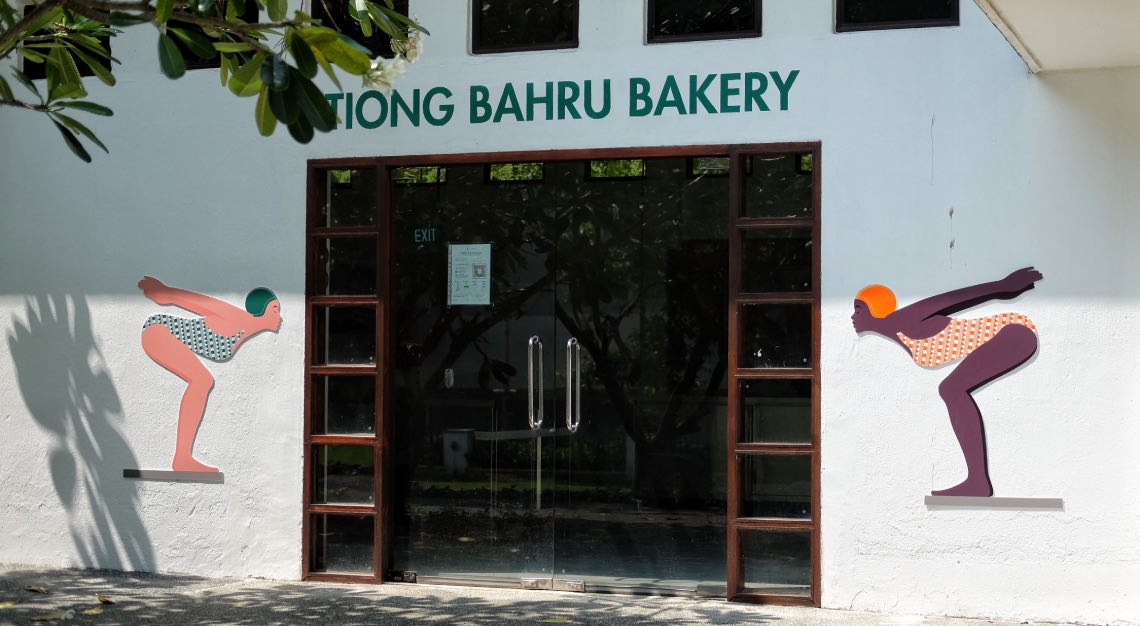 At the corner of Fort Canning Park where River Valley Swimming Complex used to sit, lies Tiong Bahru Bakery. Every day, the bakery is bustling with customers who are unable to resist the aroma of freshly baked viennoiserie and a cup of Joe. Usually, I'm no exception to that crowd, but I was here for something else. I entered their kitchen space and was greeted by the bakery's very own chef de cuisine, Paul Albert.
Hailing from Brazil, Albert has worked in fine-dining restaurants in Rio de Janeiro before settling in Singapore in 2019. His intense passion for sourdough is shared by Cynthia Chua, who is also responsible for 40 Hands, Drunken Farmer and Common Man Coffee; all under the Spa Esprit Group.
Learn to make sourdough
The Sourdough Workshop is part of a sourdough movement started by chef Albert and Chua. Having realised the absence of a sourdough community in Singapore, the pair had sought out to champion it themselves in a bid to educate, encourage and evoke discussions. Whether you're a beginner like me or an experienced baker, you will have a space in this community.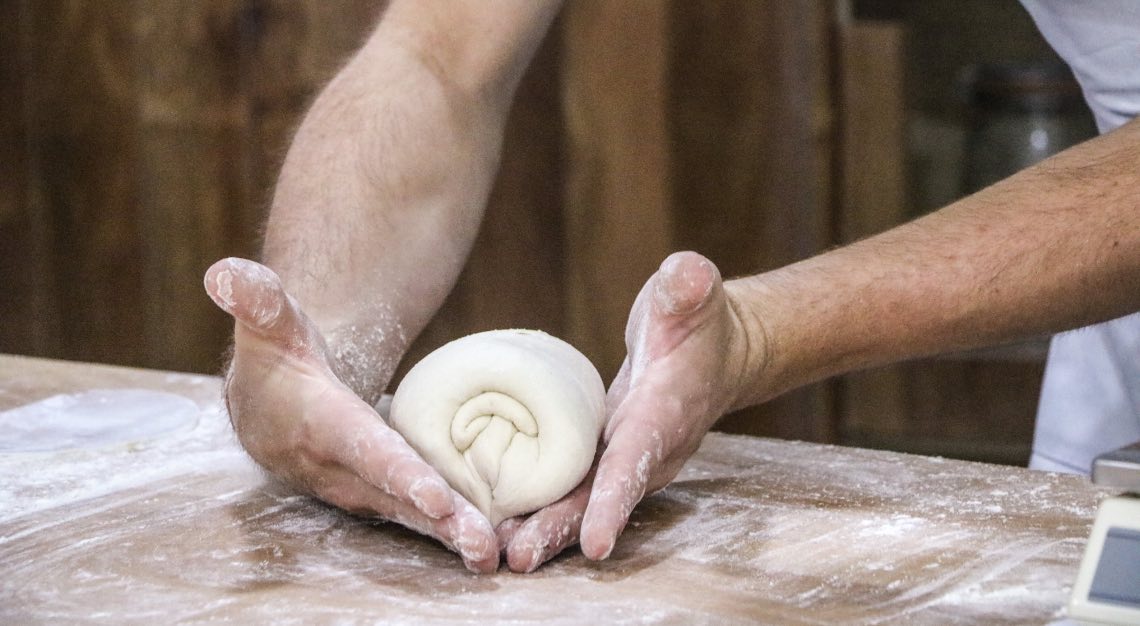 For me, the crash course was exactly what I had hoped for. Chef Albert made the scientific jargon of sourdough fermentation easy to digest, but as simple as it was, the workshop still provided a challenge. It was my first time handling wet dough, and I must admit that it intimidated me. But tips and tricks were handed out by the chef at every stage, breaking down the barrier between the dough and me. Before this, I never thought I could be good at baking bread, much less scoring dough like a pro. At the end of the day, I imagined myself opening the doors to my very own bakery.
The Tiong Bahru Bakery Sourdough Workshop teaches a Beginner class (S$207.85). There, you'll learn the differences between the flours for baking, simple folding techniques, and a recipe you can easily recreate at home. If you'd like a challenge, they also offer an Intermediate class (S$300) where you'll get to learn how to make focaccia, crystal bread, and rye-seeded sourdough. These two classes vary in the teaching of techniques and applications of sourdough, so I recommend starting from scratch to establish a good foundation in handling the dough first.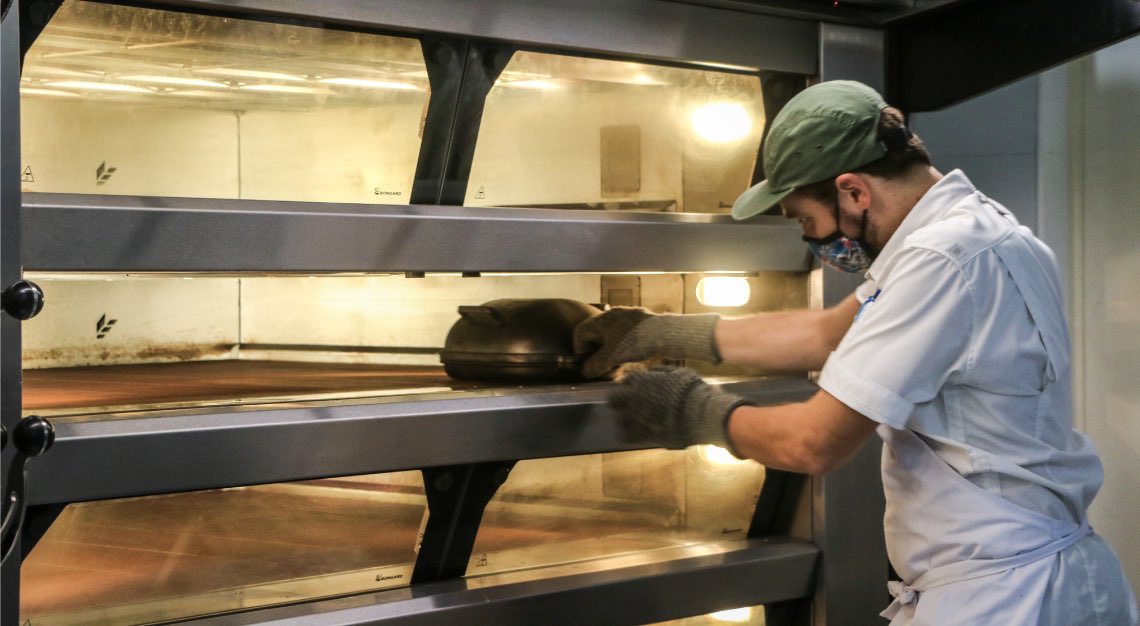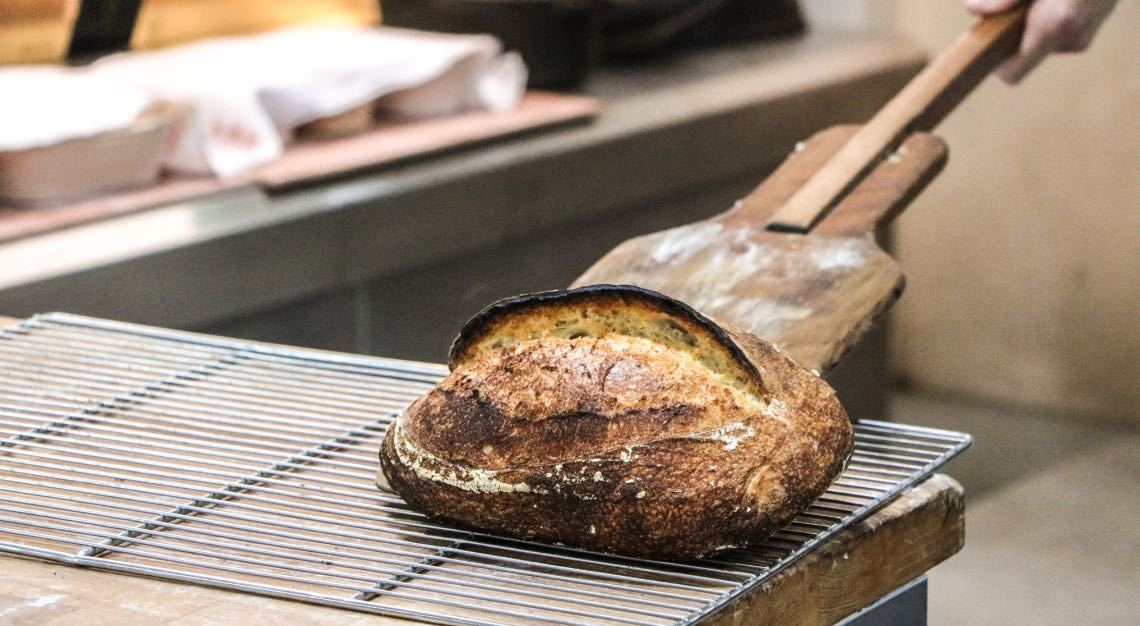 Sourdough baking is therapeutic and mindful, as what the chef believes. The repetitive action of folding the dough, waiting for it to rise, and shaping needs patience and gentle hands. Though the labour and effort that go into making it may be tremendous, but the reward that comes with it – which for me, is the eating – makes it all the more worth it.
To quote chef Albert, "It's so great to have workshops where we can come together to share, learn, and exchange ideas on all things sourdough. It's nice being able to help people gain an appreciation for the process and final product."
From start to end, the workshop was insightful. Not only was the class engaging, but it felt like old time friends sitting down having bread together – and chef Albert was more than happy to break one and share a piece with me.
Make your own sourdough loaf
By Paul Albert
One of my favourite ways of eating sourdough is to toast it and drizzle it with olive oil, salt, and pepper. Chef Albert, on the other hand prefers to toast a slice of homemade sourdough with half a teaspoon of ghee and fry it until golden brown. Serve it as it is.
400g artisanal French flour
280g water
80g active sourdough starter
9g salt
Mix the sourdough starter, water, salt, and flour in a bowl until smooth. Shape it into a nice ball, and let it rest for 30 to 45 minutes. For the first fold, place the dough on a lightly floured surface and stretch the top half of the dough over the bottom half. Repeat this motion with the bottom half of the dough. Rotate the dough to its sides, and perform the motion for the top half, then bottom half. The dough should look rotund. Place it back in the bowl and let it rest for 30 to 45 minutes.
Perform a second fold, and then let the dough rest for 60 to 90 minutes. To shape the dough, first sift a little rice flour on the bread basket. Place the dough on a lightly floured surface, and perform the same folding motions. Once done, flip over the dough seam-side down, and gently mould the dough into a round shape. Place the dough in the bread basket and let it rise for 30 minutes at room temperature.
After that, place the dough in the fridge, wrapping the dough with a towel overnight, for a minimum of 15 hours. If you want to bake it the same day, allow the dough to rise for 6 to 8 hours at room temperature.
To bake the dough, pre-heat your oven to its highest temperature, at least 230°C. Place your Dutch oven inside for 30 minutes. Take your dough, sift a little polenta into the dutch oven, and place your dough inside. Score the dough with a blade, and cover the dutch oven with its lid. Let it bake for 25 to 30 minutes before removing the lid and then continuing to bake it for another 20 to 30 minutes at 200°C. The sourdough bread should produce a beautiful, golden brown crust. Let the bread cool down for 45 to 60 minutes before enjoying.
More info here