In this edition of Dished Out,
we speak with Wolfgang Puck about the launch of Cut's new seafood bar and his insights on the essence of a good chef
As Cut by Wolfgang Puck marks its remarkable 13th year in operation, this one-Michelin-starred restaurant has welcomed an all-new seafood bar, presenting an enticing array of Singapore-exclusive seafood dishes with premium ingredients sourced from around the world. 
In addition to its celebrated meats, Cut now provide a stunning showcase of seasonal flavours beckons, including sustainably sourced oysters from the briny depths of New Zealand and colossal Alaskan king crabs. Travel to the enchanting shores of Jeju Island with the abalones handpicked by haenyeo divers and voyage to the deep seas of Scotland with the succulent razor clams. For our fine meat lovers, don't overlook the opportunity to savour the exceptional rare cuts, such as the velvety Hokkaido snow beef and Red Poll Heritage Beef. 
This blend of tradition and innovation is at the core of the Cut experience, a testament to Puck's commitment to redefining the art of dining. Join us as we hear his unique perspective on the art of cuisine, from his signature steaks to the newly introduced seafood offerings at Cut.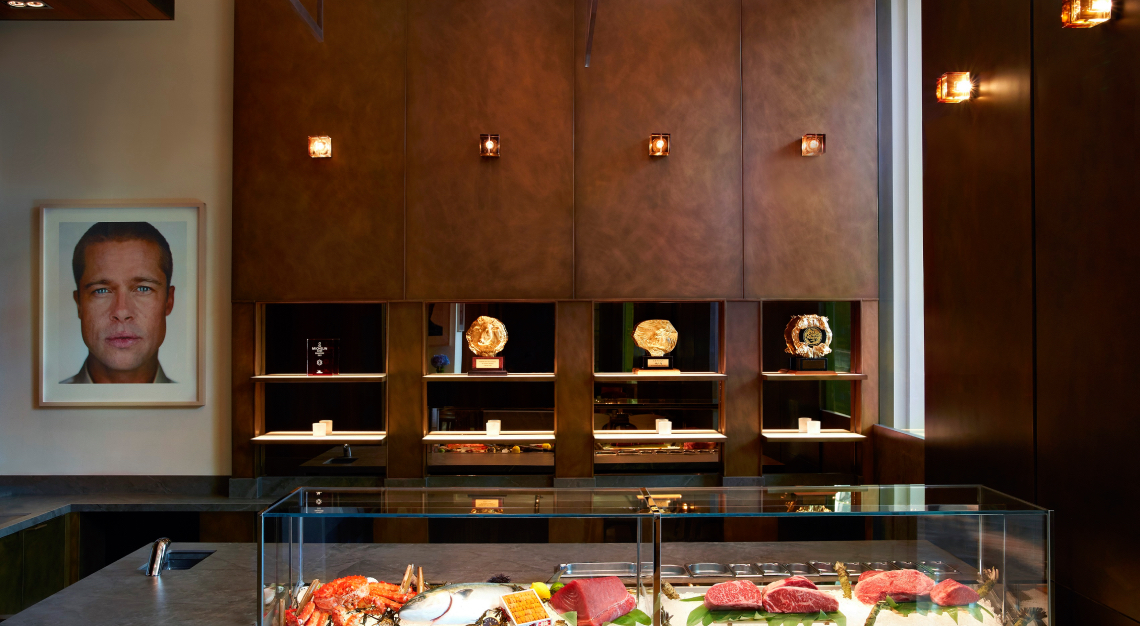 You mentioned that your role here is more of an editor. What is the story that you're trying to tell with your food or your restaurants?
Well, it's continuous innovation, doing new things, and keeping the restaurant interesting not only for our guests, but also for our staff. When they see new things, they get excited. So, it's an important part. And we have to do it well. A lot of restaurants go up and they go down. We want to stay up hereand always climb higher, slowly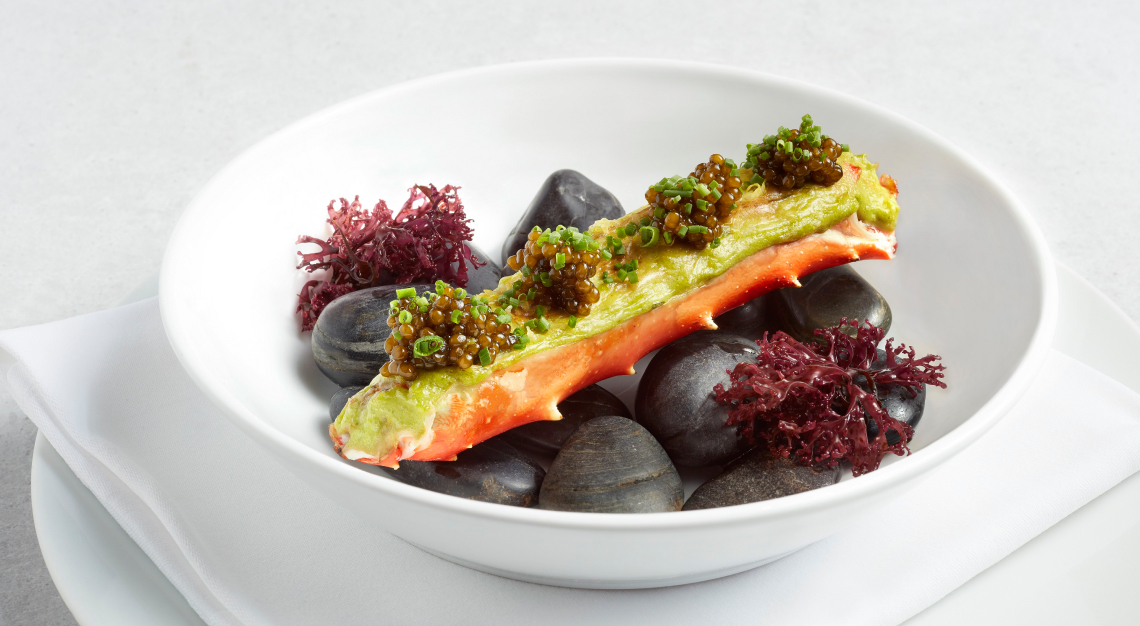 In terms of food and cooking, what is the magic ingredient or element that makes it stand out?
It's how we make the guests feel. We're in the hospitality business. Food is part of their whole experience. If you're not treated well, you don't want to go back no matter how good the food is. It's the hospitality. How we make the guests feel is the most important part.
What is one thing that you want to hear the guests say after dining in your restaurants?
What I want to hear when they leave the restaurant, they say, "Can I make a reservation for next week?"
It's always a different experience.
That's why we do things like that. We want guests to get tradition, things they're used to Some people come and they have the same cut of meat all the time. Yet, you'll have other guests wanting to experiment. They want something different. Now, we have it with the appetisers and everything. I think it will be interesting. If people want to come and just have some appetisers from our seafood bar, they will be happy too. You'll get a totally different experience.
Is there a difference when it comes to offering seafood and the iconic meats here at Cut?
Well, we are well known for being one of the top steak places, here in Asia and everywhere. To me, it's the same thing. It's how we're gonna improve, how we're gonna get better. It's all about learning new things and doing new things. Other steak places might not be able to do this because they don't have the talent in the kitchen.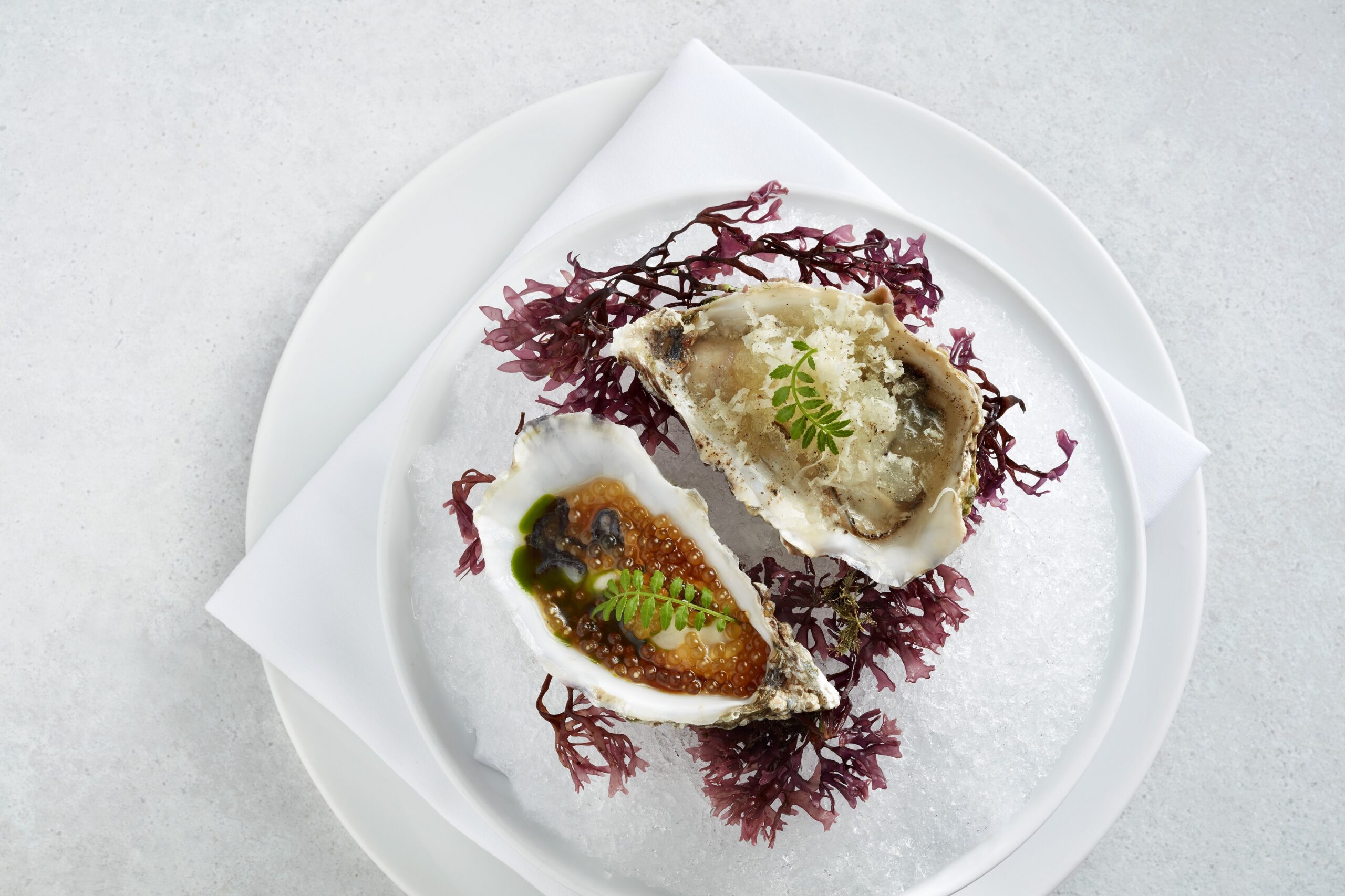 One similarity is your consistent focus on premium ingredients.
Totally. I think the most important thing is to get the best ingredients. If you want to make great food, keep it simple. Don't overdo it. If you buy the best ingredients, you don't have to do too much to enhance the flavour. You don't overdo it. It has to be focused. I tell everybody to focus mainly on the flavour, to enhance the flavour with spices or whatever you have. That's really the main thing. 
I think a lot of young chefs, including myself when I was younger, think that the more things you put on, the better it is. I always say that the less you put on, the better it is. Keep it clean and simple. Don't spend all the time having tweezers and putting things on top. Nowadays, you see chefs in magazines all having a tweezer. It's good, but that doesn't really change the flavour of the dish. Often, if you have many dishes out, the food is not hot anymore because you have people putting little things on it.
If you were to recommend a dish from the seafood bar, which one would it be?
I think I would probably try the king crab leg. It's one of my favourite luxuries. And with a glass of champagne, I will be very happy. I love fresh king crabs because they have a certain sweetness to them. But some nights I might just eat a steak tartare. Variety is the spice of life. That's why we don't just have one thing. We have a few things.
What do you think defines a good chef?
Well, I think a good chef has to inspire the people he works with. He has to be passionate about food. He also has to be a manager because you have to stay in business. But I think passion is contagious. Some people will never get it, but then you have people who really get it. I think it's an important part because we have to work when other people are playing on Saturday night or New Year's Eve. If you're not passionate, I don't think you're gonna be successful.
It's a delicate balance between passion and discipline.
People say, "Oh, you're talented." I say that talent is a small part of it. The rest is discipline. The rest is showing up to work every day and focusing on what is important. I focus every day. I still go to the fish market when I'm in LA. We go to the farmers market. 
Cut by Wolfgang Puck
2 Bayfront Ave,
B1-71,
Singapore 018972
Tel: +65 6688 8517