We talk to Yannick Alléno of Once Upon a Time on the Orient Express about childhood, Moët & Chandon Champagne and what it means to be a chef
Floor-length dresses, flutes of Champagne. Raucous laughter with Scotch dangling from bejewelled hands, the smoke of cigars, the whistle of the train and the passing view of European towns. Luxury travel in the 19th century was not simply the means to a destination – it was a lifestyle.
For a few hours, go back in time with chef Yannick Alléno at Once Upon a Time on the Orient Express, which will run till September 2021. A pop-up dining experience is on board, and you'll be able to feast in train-carriage replicas and get the closest you can to international travel this year. It's fine dining but in the manner of 19th century France – which, frankly, is the finest kind of dining there is.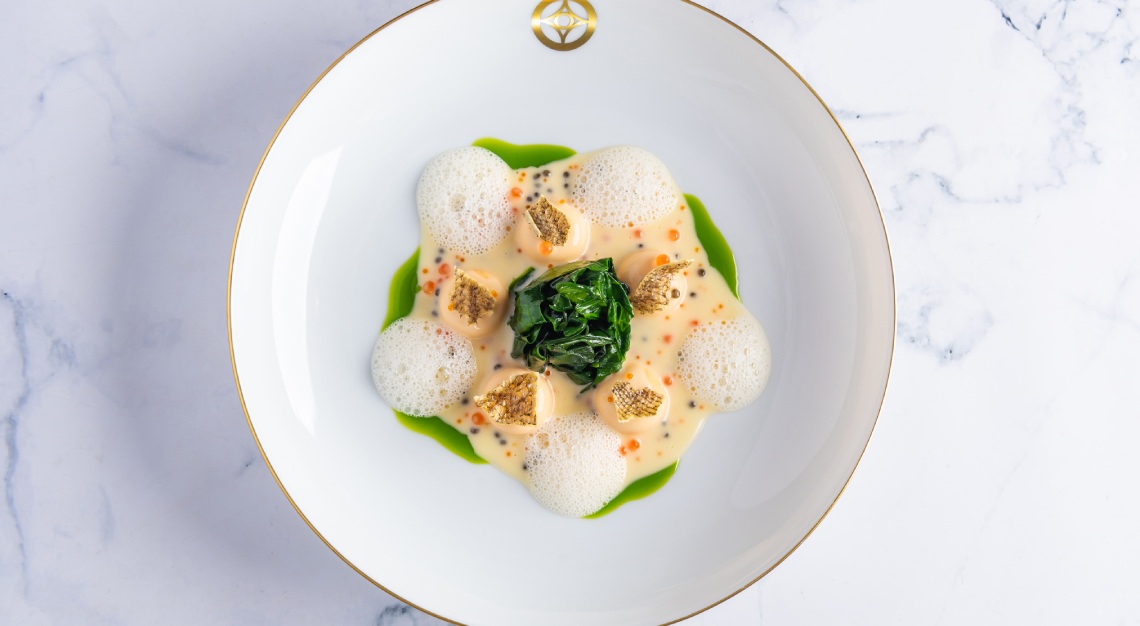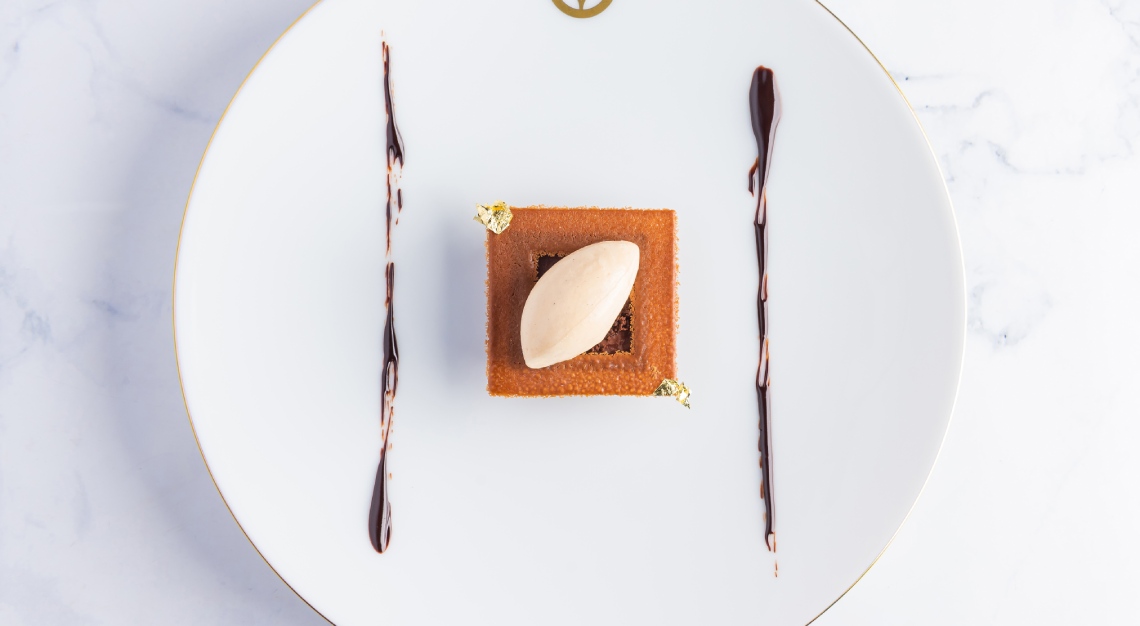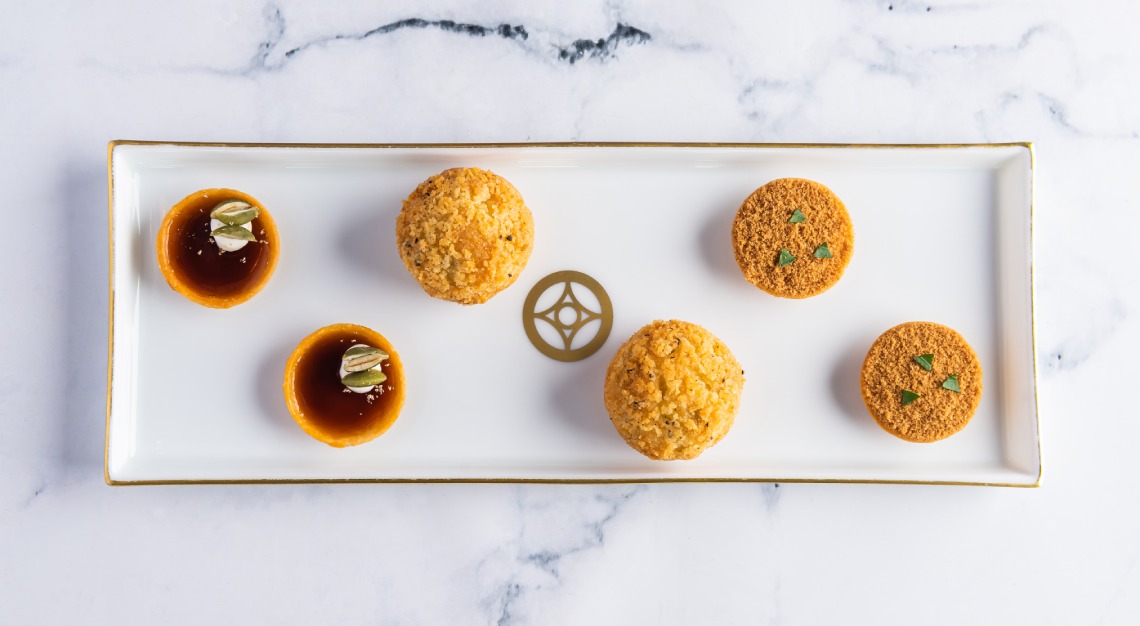 The menus, which include a S$188 lunch and S$398 dinner, are designed by Alléno himself, inspired by the luxurious offerings and iconic history of The Orient Express. But don't just dine for the ambience, because Alléno's dishes are alluring enough on their own, from the Salmon Bonbons, paired with butter sauce and caviar, to the Sea Salt Sablé with dark chocolate and vanilla ice cream. Even better is when you're accompanied by Moët & Chandon Champagne, which is perfect for any occasion, really.
But Champagne or not, you're going to have a great time. Alléno, after all, is the two-time three-Michelin-starred chef who leads over a dozen restaurants globally. Though incredibly involved in the global culinary scene, Alléno is an elusive man. Lucky for us, we managed to catch him before he left for Dubai. Here, we talk memories, lessons and life. Enchanté.
Have you always wanted to be a chef?
Yes. Since [I was] eight, I knew that I wanted to do the job. It's easy when you're a young child to know what you want to do, right? So that's what I did. I started working at 15. I started to work at a restaurant in Paris, a very old place. It was very cool. It was tough but I liked it.
What was the hardest thing you learnt from that?
To be an adult. For me, you know, this was better for me to be in that kind of environment. Every detail was fantastic. You learn a lot, you have responsibilities.
Wow, learning to be an adult at 15. What's your favourite memory from your childhood, then?
I have so many good memories. I've had a fantastic life since the beginning, so it's very tough… but I'd have to say the 'chicken in the bottle.' My grandmother used to prepare a kind of pâté in a bottle, poulet à la bouteille. In the past, she lived in the mountains and after the war, she didn't have metals. So she preserved sauces using wine bottles, instead of normal cans. She'd skin the chicken with a needle, spread the skin around the bottle and stuff the bottle with a mix of chicken meat and sauce. Then she'd cook it and once it was done, kind of "vacuum" the pâté out. That recipe made me famous.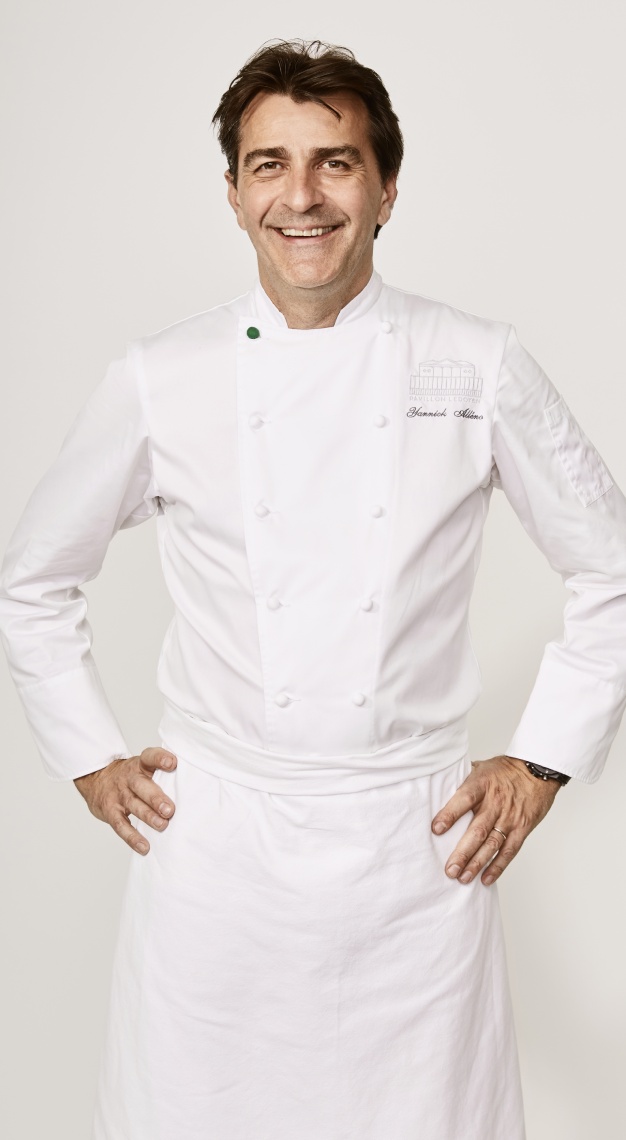 What do you think is the most important trait of being a chef?
Humanity. You have to give a lot of yourself, a lot of knowledge. You have the responsibility to follow people's growth, help them. It's a great community. I think today, we have to focus on what we can do for others. It's not just about cooking well. It's about parity between men and women, including the disabled and caring for the planet. These things have to be understood by young chefs. The next generation has to make this change. And I think it's the best job in the world: travel, meet people, enjoy wines. But the next generation still needs to take care of all those things.
So what would you tell a chef of the next generation?
Be a man. Be a woman. It's more than learning to cook well – the image you give, the power you have and the change [that] you can make. Think about these things. Be engaged.
What's your place in all this?
I'm always looking toward the future of food. I'm forced to make new sauces. French food is based on sauces. The sauce is the verb of the French cuisine.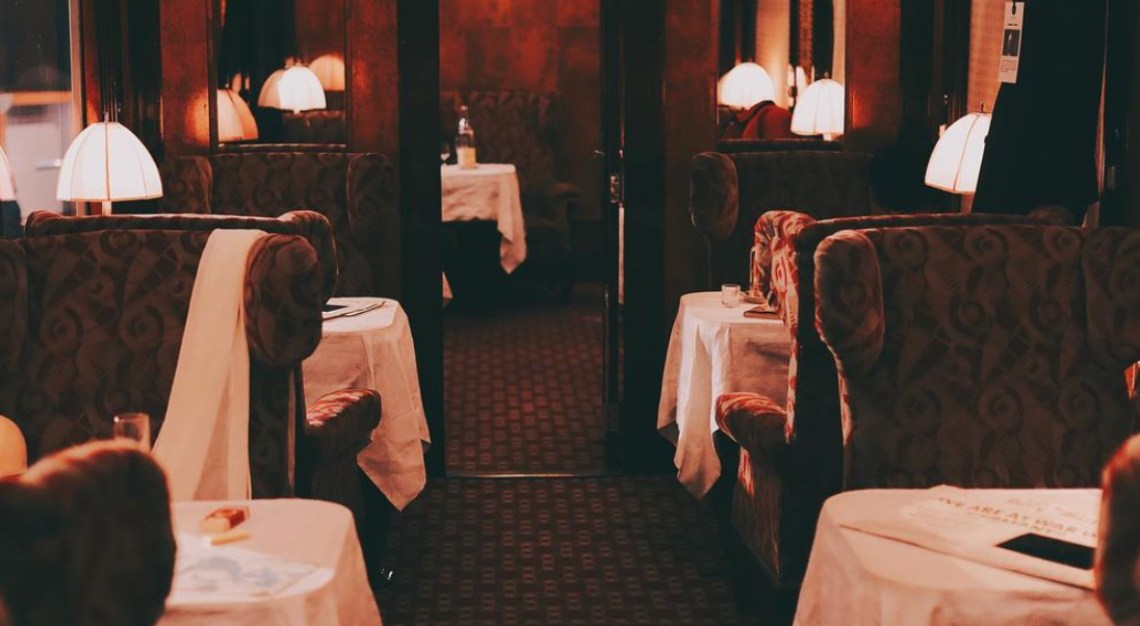 Why did you choose to partner with Moët & Chandon for this menu and your other menus?
It's been a long partnership. I've been their ambassador. Moët, for me, is France.
What life philosophy do you live by?
Enjoy life, all the time. Life can just stop like this – you have to feel it.
Robb Tip: Book here quick. Slots are limited and will only be available until September 2021.
Once Upon a Time on the Orient Express
Gardens by the Bay
West Lawn (next to Bayfront Plaza)
18 Marina Gardens Drive
Singapore 018953