Eric Martineau-Fortin, founder and managing partner at White Star Capital delves into the firm's unique approach to venture capital—one combining a distinctive blend of international presence, perspective and people
At a tender age of 14, Eric Martineau-Fortin saw the movie Wall Street and fell irrevocably in love with the frenetic, protean world of investing. "It may sound cliché," he confides, "but I love investing. It's an endless world of discovery. Getting to meet new people who are smarter, more intrepid than I am, while diving deep into new, emerging sectors is absolutely fascinating."
A prolific investment banker with BOA Merrill Lynch and ABN AMRO back in the day, Martineau-Fortin was also an avid entrepreneur, co-founding Messier & Associés, a transatlantic mergers and acquisitions advisory firm with an expertise in media and technology. He went on to found White Star Capital in 2007, a "humble family office" that has since rapidly evolved into the global venture capital (VC) fund and multi-stage investment platform that it is today.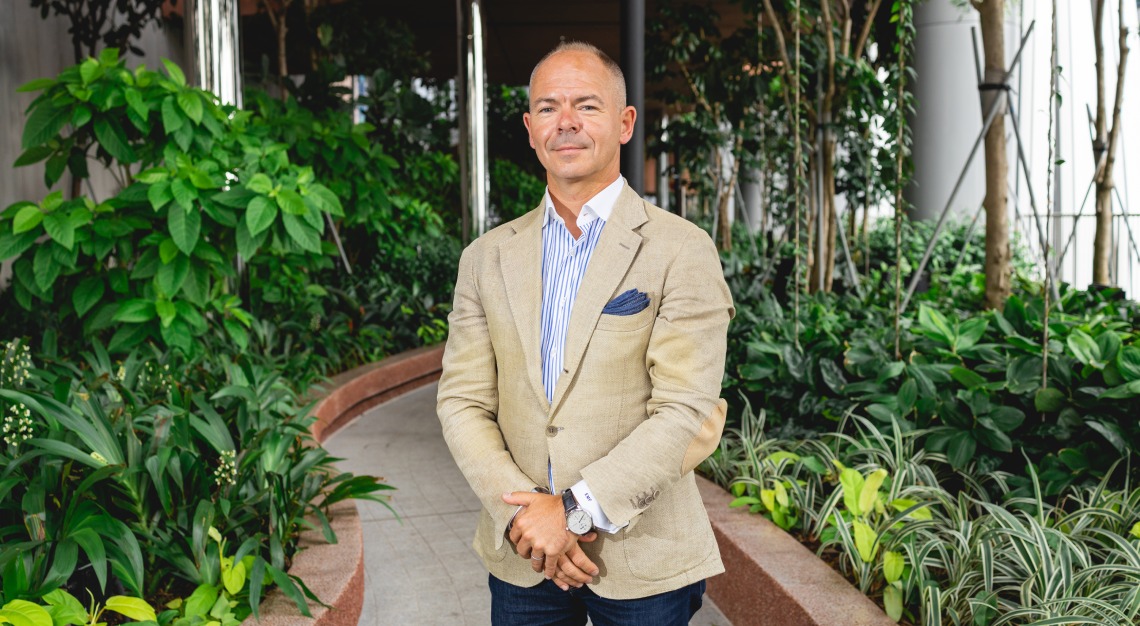 "At the time, not many people were willing to write a million-dollar check as an angel investor, especially if [a company] wasn't based in San Francisco. What we did differently was to back firms that demonstrated global ambition and vision, but lacked access to the capital and network needed to fulfil their potential," Martineau-Fortin recalls. Consequently, White Star's first investment, Ludia—a mobile game publisher that scaled globally and was subsequently sold—"proved that investors and entrepreneurs beyond the Valley could accomplish great things."
This undaunted, heterogenous approach to investing has been pivotal to White Star's success thus far: A total of US$3 billion raised across a portfolio of over 70 companies, with an excess of US$1 billion under management. The firm has a Venture Fund supporting enterprising founders at the Series A and B stages, as well as a Digital Asset Fund dedicated to the future of Web 3.0, encompassing crypto networks and blockchain-enabled companies.
"We're not a frontier tech firm making bets on technologies that could possibly break through, but might not be transformative," Martineau-Fortin elaborates. "Instead, we back founders who've identified their product-market fit and understand how to be profitable, but lack customer volume. In that sense, we're excellent business developers. If an entrepreneur possesses a magical tool, we're going to provide him or her with key insights and access to markets to make it work."
It's for this reason that Martineau-Fortin considers the diverse, international team at White Star one of its greatest strengths. "By tapping into the knowledge and skillsets of our partners distributed across the world, we're able to make strategic investment decisions," he says. "There aren't many like us with a global presence, who are able to step in at an early stage and be intimately involved in a company's growth. I think that's a unique factor we bring to the equation."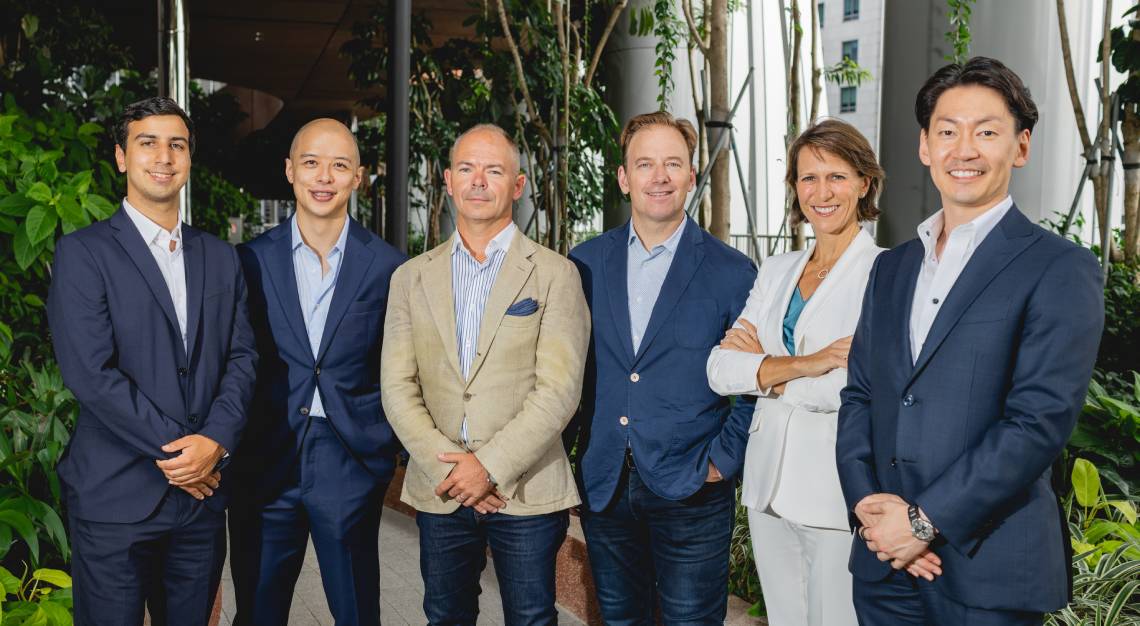 Looking to further solidify its position in the region, White Star recently announced the opening of a new headquarter and the expansion of its team in Singapore. Findings from the firm's latest VC report show that Southeast Asia represents the most exciting, up-and-coming region for investment this decade, with over US$120 billion invested in regional start-ups since 2019. Owing to Singapore's vibrant start-up ecosystem, neutrality, quality of education and openness to foreign investment, the country is poised to be at the forefront of technological innovation across the region.
"In terms of mobility, fintech and e-commerce, Singapore is very well-positioned, as well as in the crypto and digital assets sectors. We just closed a new US$120 million fund in digital assets following a successful Series A seed fund, a significant amount of which is expected to be deployed here," Martineau-Fortin adds.
Not surprisingly, some of the most exciting companies in White Star's portfolio are based in Singapore. The ubiquitous Flash Coffee, for instance, is one of the fastest growing tech-enabled coffee chains in Asia, offering high-quality coffee at affordable prices; Una Brands, another rising leader in an as yet fragmented landscape, specialises in acquiring and growing ecommerce businesses at scale by capitalising on its proprietary technological and operational capabilities. There's also Sleek, an all-in-one digital platform providing comprehensive corporate secretary and accounting services to small and medium-size enterprises, a hitherto underserved segment of the market.
"Most of the entrepreneurs we've backed are what I like to call 'second-time' entrepreneurs. They've either built a business and successfully exited, were formerly part of a founding team and gained valuable experience, or failed previously," Martineau-Fortin shares. "From what we've observed over the years, it takes character to be an entrepreneur. It's like jumping off a plane and then making a parachute on the way down—you don't really know if you'll make it, but you still go for it anyway. And you better have a lot of Swiss Army Knives and the resourcefulness to come up with solutions, because you don't know how long the journey will take."
For Martineau-Fortin, making the right investment decisions, then, isn't so much an exact science as it is perfecting an art—the art of reading people and building trust, which comes from "spending time with founders and recognising that spark in their eye." "I don't have an issue with entrepreneurs failing," he insists. "What I'm more concerned about is when that trust is broken because certain parties refuse to admit their mistakes and correct them. Otherwise, once you believe in people, you trust that they'll do their best to find a way. Things might not always work out, but the more you invest in understanding people's psychology and building a good bond, the less mistakes are made. Plus, the journey's more enjoyable and that's really important as well."
Yet unlike in Wall Street, wherein the relentless Gordan Gekko—played by a compelling Michael Douglas—asserts that "What's worth doing is worth doing for money", Martineau-Fortin remains clear-eyed that money alone isn't the be-all and end-all in the business of making money. On a personal level, he remains deeply passionate about doing good in the wellness, digital health and food tech sectors, especially as it relates to the education of children and young adults in making well-informed, life-changing decisions.
"Money is a commodity," he suggests. "Everyone has money—but what about money that can bring value? If you're going for an operation, you'd want a surgeon with experience, who understands what he's doing.  As investors, we really need to do our homework; otherwise, we aren't good investors. Adding value can occur through challenging or improving ideas. What I think we do particularly well is in connecting our entrepreneurs across different regions, so they have a benchmark against others facing similar exploits and setbacks. That's something we try to do as much as we can."