At InterContinental Shanghai Wonderland, the brand's 200th hotel in the world, you'll live – quite literally – underground and in a pit
If the dawn of our millennium has proved one thing, it's that humans enjoy living life on the edge, even better if it's coupled with the excessive use of superlatives. In Dubai, billionaires are granted sweeping views of clouds beneath their apartments. In The Maldives, you'll sleep to rays gliding over your dome-shaped underwater villa. And it's no different at InterContinental Shanghai Wonderland. While there aren't floating or flying sensations here, it is quite possibly the world's first five-star hotel that's located in a quarry where you can sleep and wake up to a breathtaking view of… dare we say it, rocks.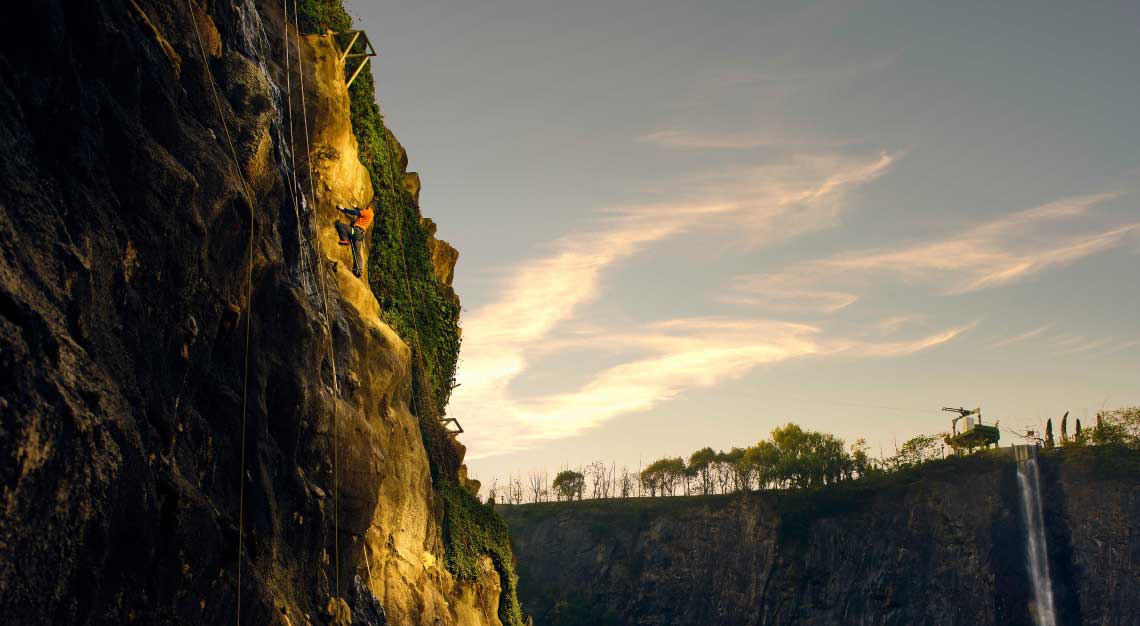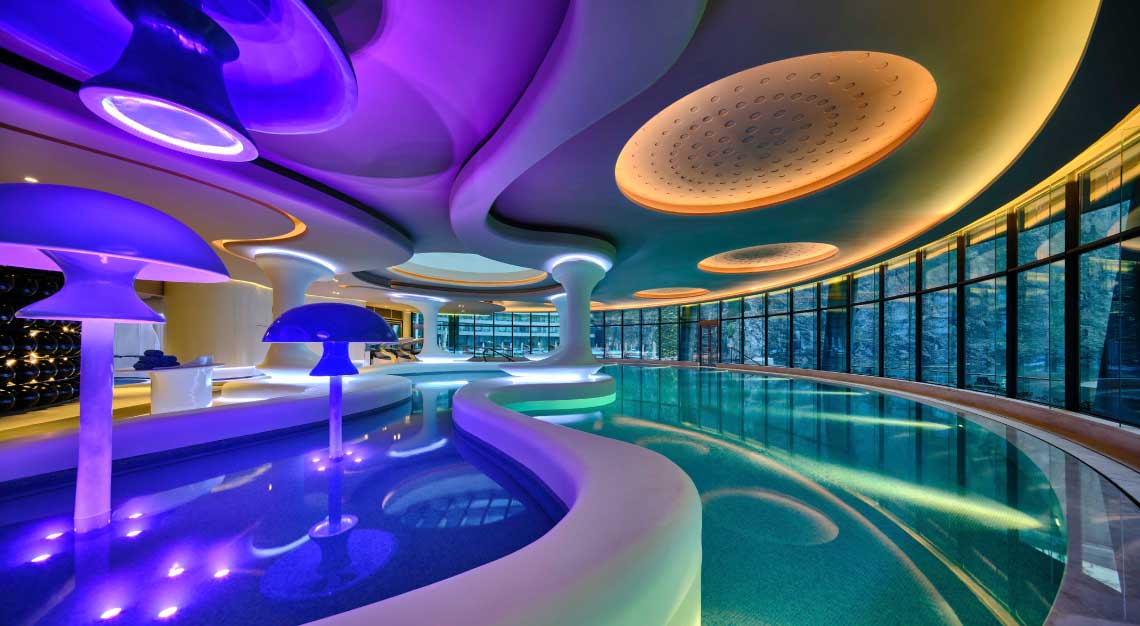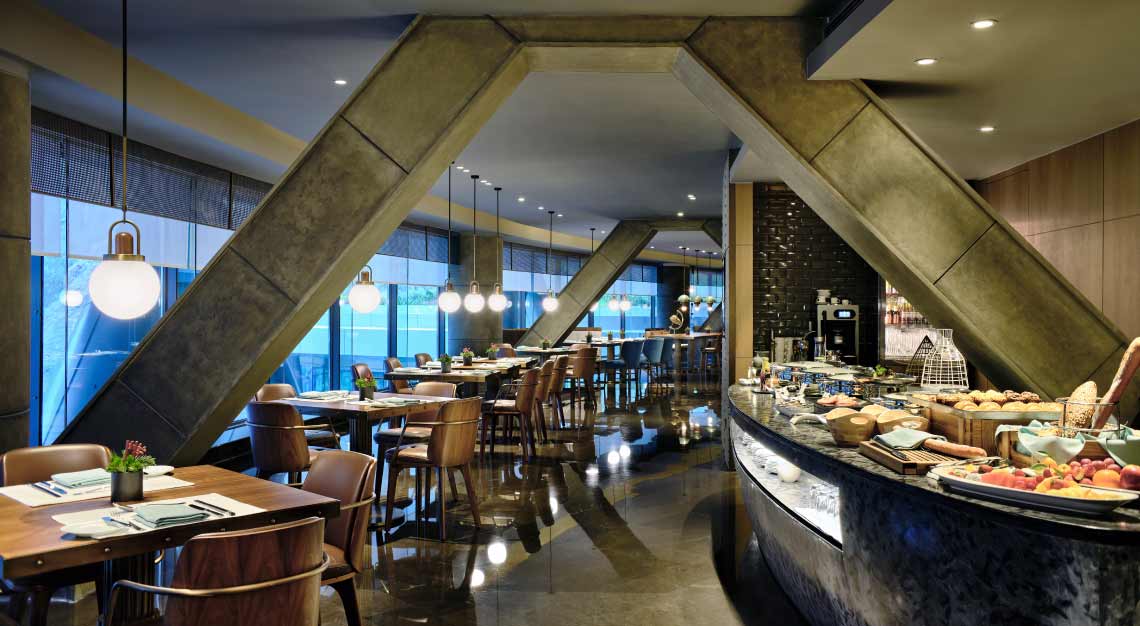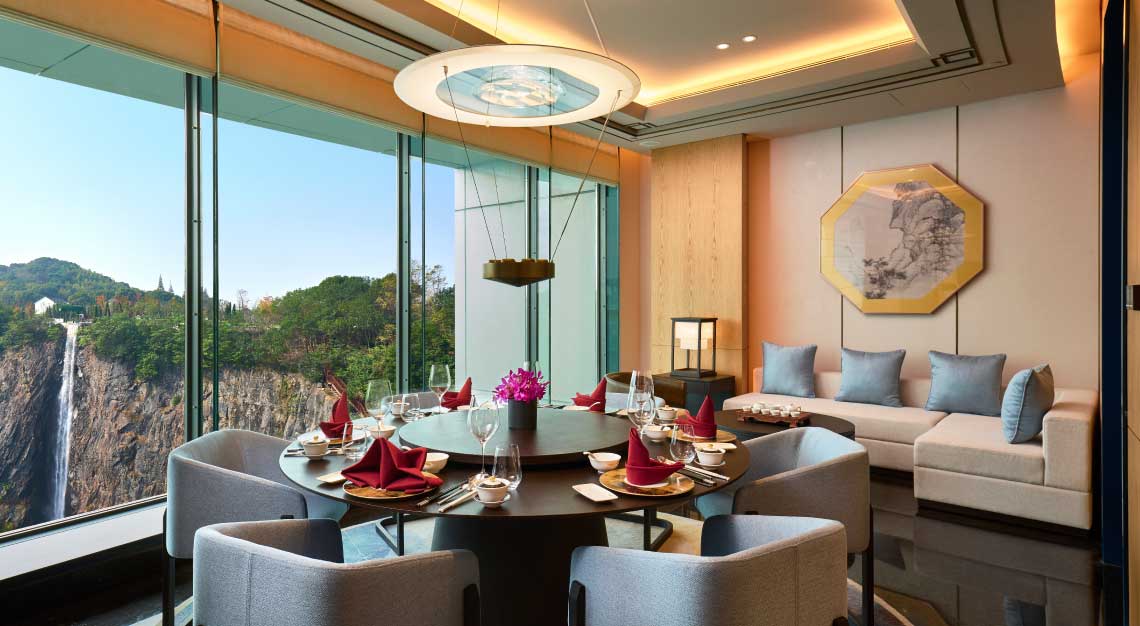 Now, the thought of having rocks for a view may sound slightly underwhelming, but a trip to InterContinental Shanghai Wonderland will leave you feeling otherwise. Just two levels are located above ground and house the welcome reception, afternoon tea lounge, breakfast buffet restaurant and Cai Feng Lou, InterContinental Hotels Group's (IHG) signature Chinese restaurant. While the rest of the property is 'underground', don't take this to mean concrete and bricks for landscapes. As the elevator descends some 88m, the greenery disappears, you'll face behemoth rock formations and the quarry lake draws closer.
Further up, you'll hear the gush of a man-made waterfall. It doesn't take much to see why the hotel has, at lightning speed, climbed to become one of the most sought-after hotels by locals, despite being located more than 90 minutes away from Shanghai's city centre. It isn't a city hotel but neither does it masquerade as a resort. What it does instead, is change your impressions of what a luxury hotel should be.
Just three accommodation options are available throughout the 366-key property: classic rooms, executive rooms and suites, the latter comprising six duplexes, all built with a slightly distasteful full-acrylic underwater saltwater aquarium. Regardless of which room you select, the views here are best enjoyed in winter. Sleep with your curtains drawn – you won't have to worry about sunlight piercing through with the state of pollution in the country – and you'll wake up to clouds of mist slowly parting to reveal stone structures.
The full story is available in the March 2019 edition of Robb Report Singapore; get the annual print subscription delivered to your doorstep or read on the go with a digital subscription.