From The Ritz-Carlton to Anti:dote at the Fairmont, here are some of the best afternoon teas here in Singapore
What's not to love about afternoon tea? If it were up to us, we'd quite rather be gorging on scones, savouries and pastries every day of the week. There's nothing quite like whiling the afternoon away, peacefully sipping on a hot cup of tea whilst heartily indulging the palate – and these are the most decadent and sumptuous afternoon teas the city has to offer. And although the no-dining rule has just been rolled out, we still have our eyes fixed on these menus.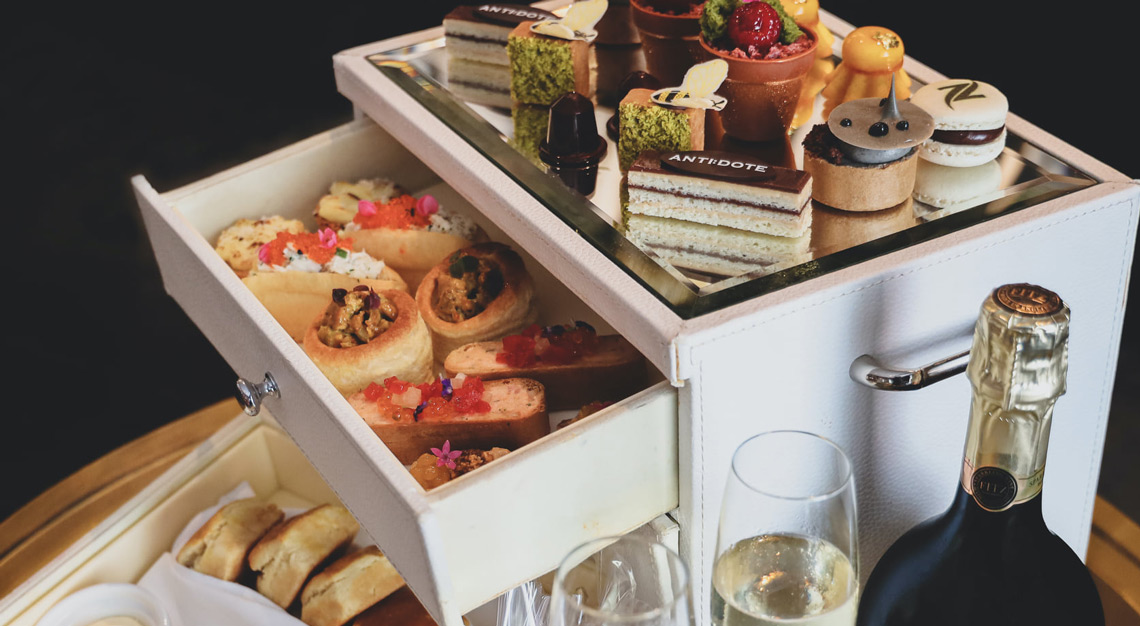 Anti:dote
At Anti:dote, afternoon tea is known to be served in a pristine chest of white drawers, and you never quite know what quite to expect with the frequent innovative and exciting changes in afternoon tea menus. Its current afternoon tea menu sees an ongoing collaboration with Nespresso, whipping up highlights such as Nespresso Cocoa Macaron, Sesame Mascarpone Choux Puff, and Madasgacan Vanilla Scones. If coffee's not your cup of tea, you'll still have a variety of loose tea leaves from TWG Tea to choose from.
Nespresso Afternoon Coffee
Time: 12pm – 2pm; 3pm – 5pm (Mon to Sun)
Price: S$58 per person
Anti:dote
Level 1
Fairmont Singapore
80 Bras Basah Road
Singapore 189560
Tel: +65 6431 5315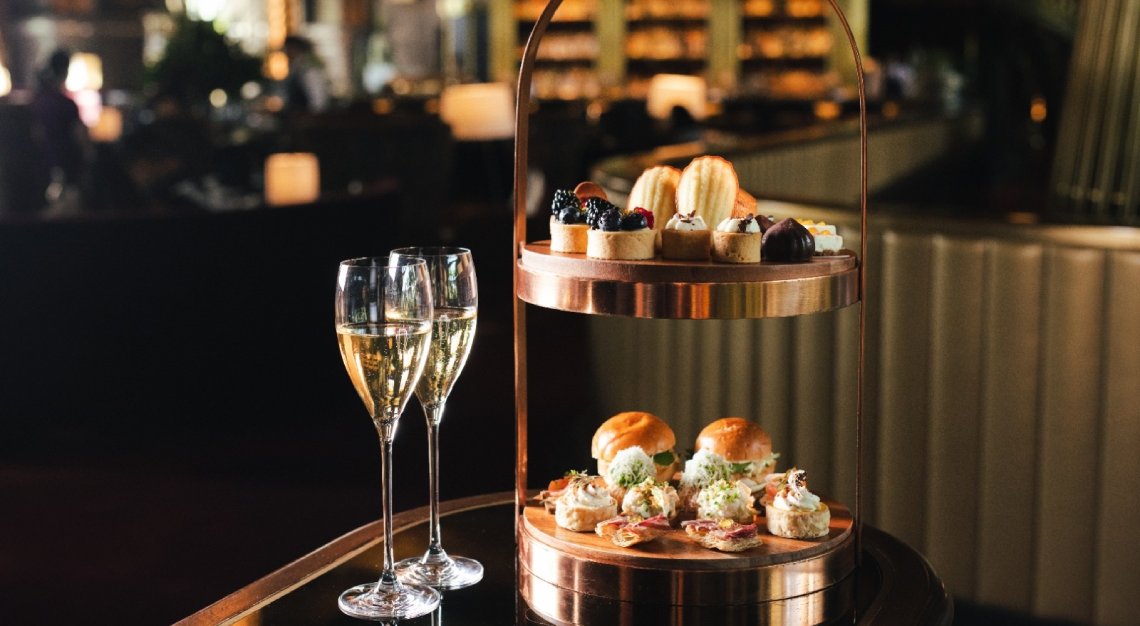 Atlas
Exuding with Old-World glamour and charm, Atlas is both grand lobby and bar merged seamlessly into one, and it most certainly checks all the boxes for a classy afternoon tea session. The Atlas Afternoon Tea set comes in a lovely rose-gold two-tiered stand, comprising a European-style selection of savouries and sweets by executive chef Lachlan 'Loki' Lynch, such as the lobster crostini, lemon meringue tart and banana cream pie. Those game enough for a more decadent variety of teas should opt for the Prestige tea selection, which offers such fascinating selections as Muscat White and Peach Green Oolong.
Atlas Afternoon Tea
Time: 3pm – 4pm (Mon to Wed); 3pm – 4pm (Thurs to Fri); 1pm – 4pm (Sat, and on public holidays)
Price: S$56++ per person
Atlas
Parkview Square
600 North Bridge Road
Singapore 188778
Tel: +65 6396 4466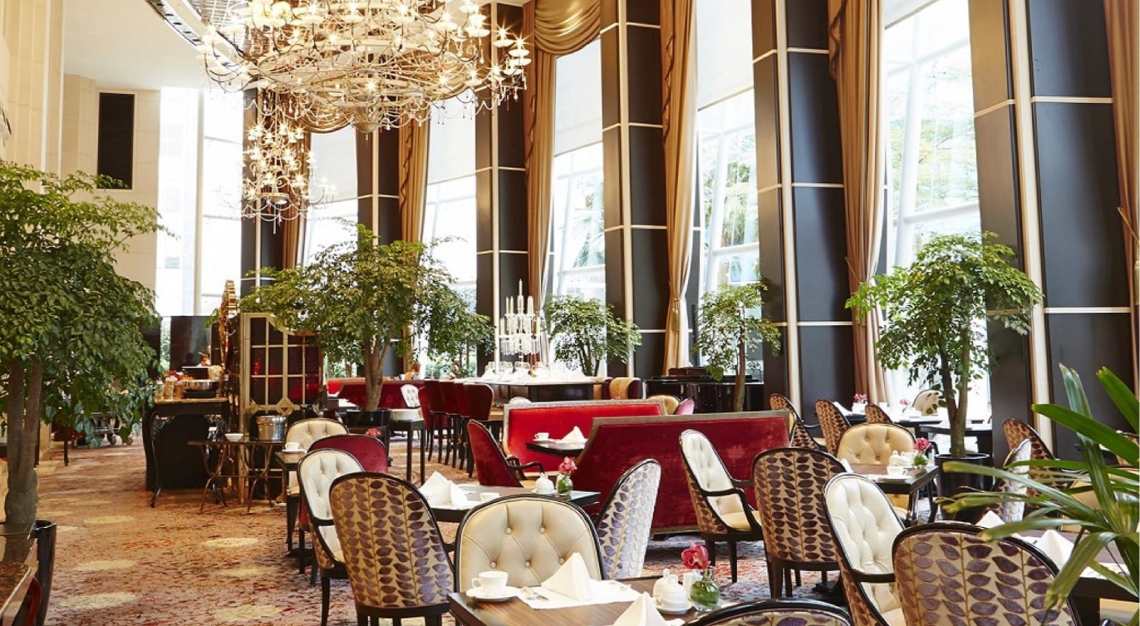 Brasserie Les Saveurs
Wonder what the French have for their afternoon teas? Turns out, not too different from their counterparts across the channel – at least, according to the spread here. On top of the typical scones and sandwiches, you shouldn't miss savouries like the Lobster Brioche Roll with Avruga Pearl and Basil Cheese with Beetroot Compote Tart. Enjoy a curated selection of teas from TWG Tea while at it.
Afternoon Tea Experience
Time: 3pm – 5pm (Mon to Sat); 3.30pm – 5.30pm (Sun)
Price: S$48 per person (Mon to Fri); S$55 ++ per person (Sat to Sun)
Brasserie Les Saveurs
The St. Regis Singapore
Lobby Level
29 Tanglin Road
Singapore 247811
Tel: +65 6506 6887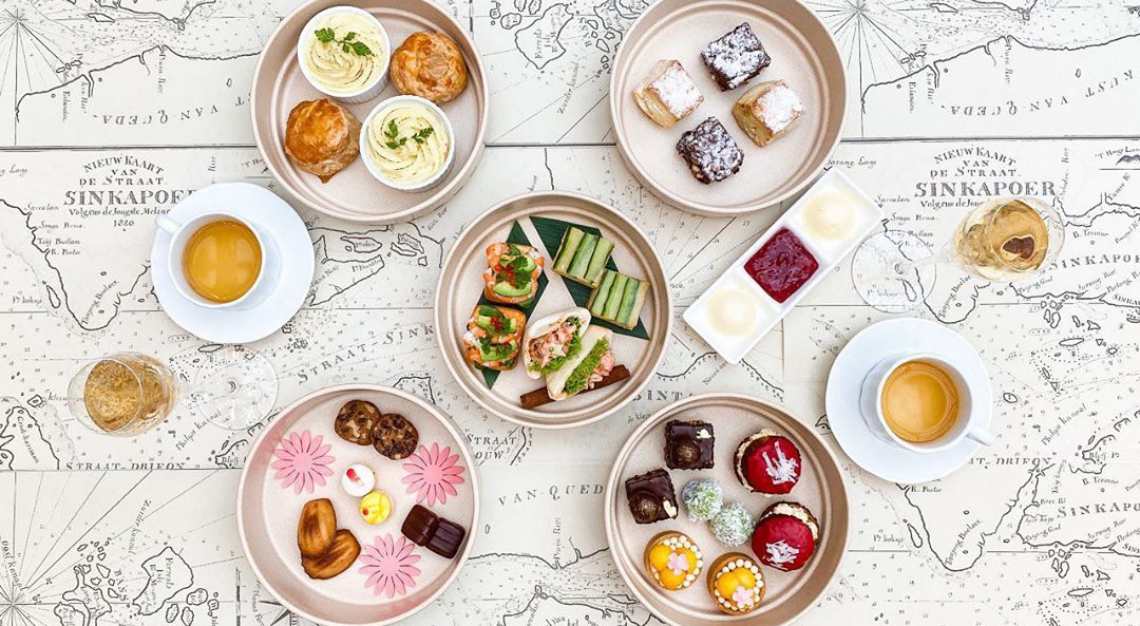 Colony
Embark on a gastronomic journey with Colony's afternoon tea menu to get a true taste of Singapore. Served in a five-tiered ceramic tiffin, The Journey Afternoon Tea features yoghurt relish in pita bread, prawn and watercress sandwich and grilled marmite cheese sandwich, amongst other savouries. You'll also enjoy a wide variety of desserts, meaning that everyone can binge on scones, mini tarts, pastries and cakes. Other à la carte items are also available at a separate rate. The Journey Afternoon Tea includes a flute of Champagne Barons de Rothschild Réserve Ritz Brut NV or fruity Prosecco and Colony's selection of teas from Tea Bone Zen Mind.
The Journey Afternoon Tea
Time: 3.30pm – 5.30pm (Mon to Sat)
Price: S$52 per person
Colony
The Ritz-Carlton, Millenia Singapore
7 Raffles Avenue
Singapore 039799
Tel: +65 6434 5288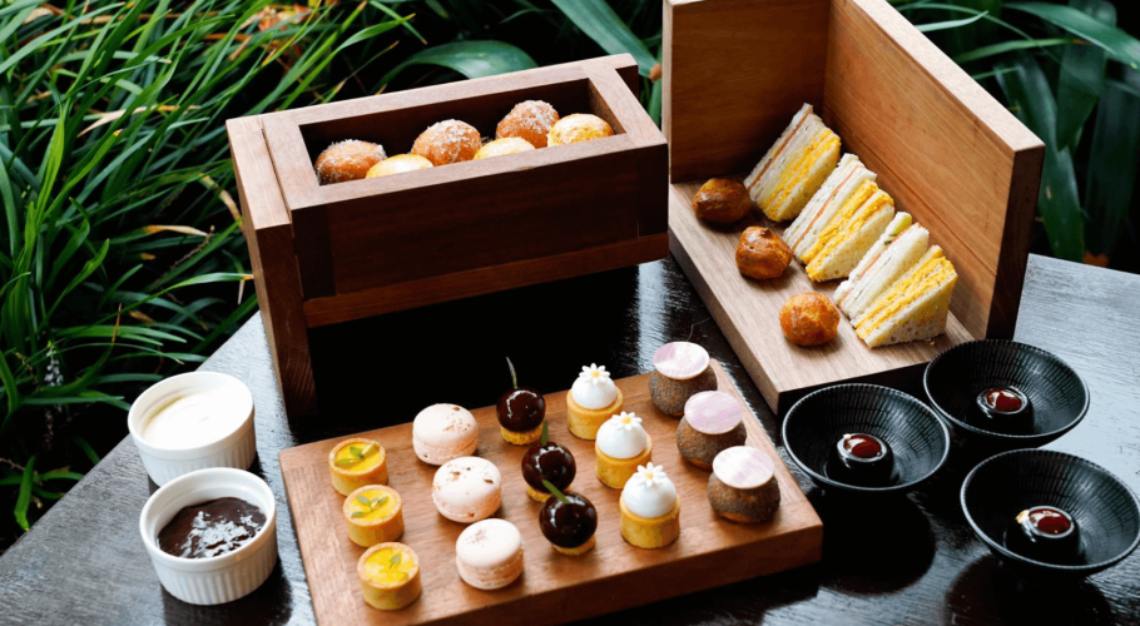 Fennel Café
If you'd like your afternoon tea amidst lush greenery, Fennel Café, hidden peacefully away in the Flower Dome at Gardens by The Bay, is the place to go. Savour an afternoon tea set surrounded by beautiful blooms, with the Marina Bay skyline and waterfront just beyond. After your afternoon tea, head down to the Flower Dome's temperature-controlled garden for a cool stroll. Going on a weekday doesn't seem too bad, as you'll have the gardens pretty much all to yourself.
Afternoon Tea
Time: 3pm – 5pm (Wed to Sun)
Price: S$45 ++ per person
Fennel Café
18 Marina Gardens Drive
Gardens by the Bay
Flower Dome 01-09
Singapore 018953
Tel: +65 6702 0158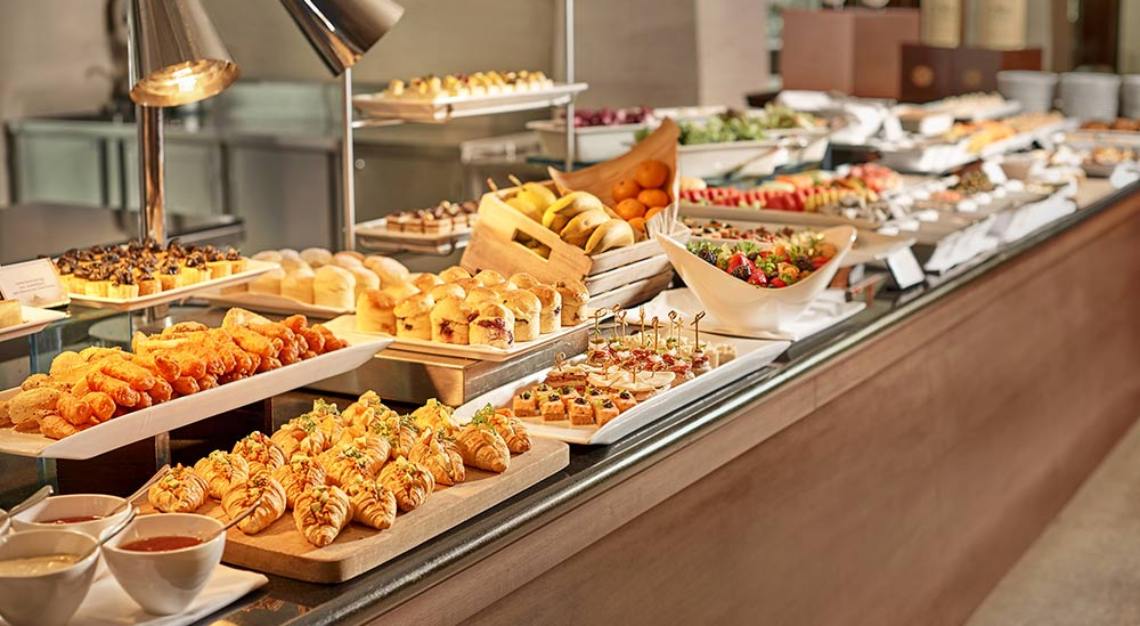 L'Espresso
Since its establishment, L'Espresso has earned its reputation for being one of the best spots in Singapore for a well-rounded afternoon tea experience – although tableside service is now offered instead of a self-service buffet. Home to what some might say are the best buttery scones in Singapore and bread and butter pudding to die for, L'Espresso has perfected a modest number of dishes in its line-up. Pair the comforting casseroles, savoury sandwiches, and dainty desserts with a coffee or TWG Tea of your choice from the impressive drink menu and enjoy a relaxing afternoon at this restaurant.
English Afternoon Tea
Time: 12pm – 2.30pm, 3pm – 5.30pm (Mon to Fri); 11am – 1pm; 1.30pm – 3.30pm; 4pm – 6pm (Sat to Sun, and on public holidays)
Price: S$55 per adult, S$33 per child (Mon to Thurs); S$48 per adult, S$28.80 per child (Fri to Sun, and on eve of and on public holidays)
L'Espresso
Goodwood Park Hotel
Lobby Level
22 Scotts Road
Singapore 228221
Tel: +65 6730 1743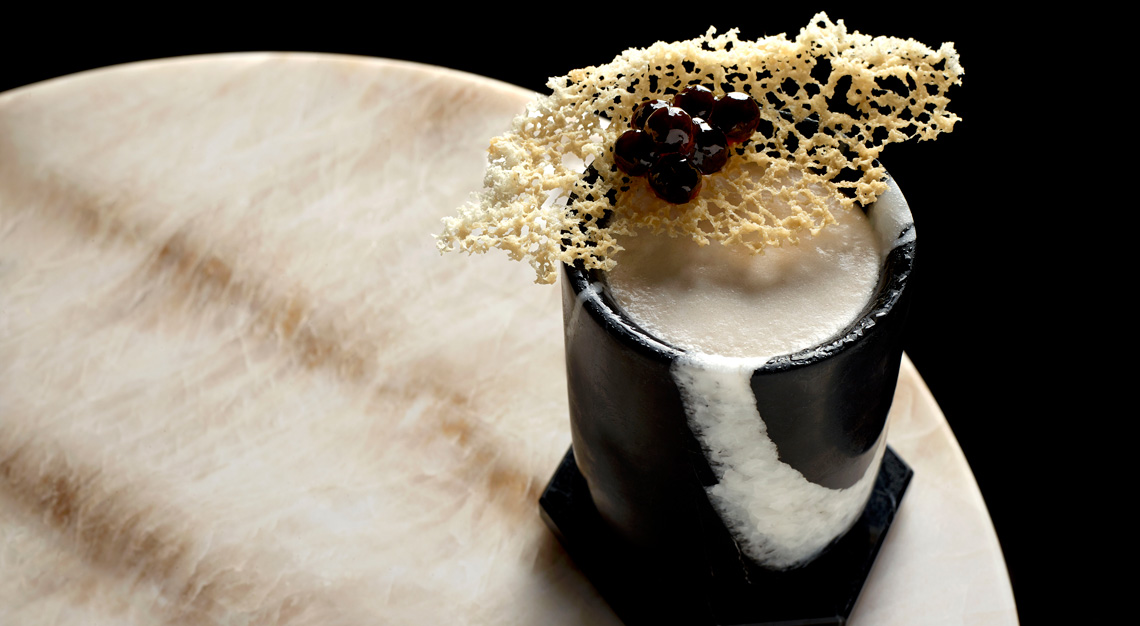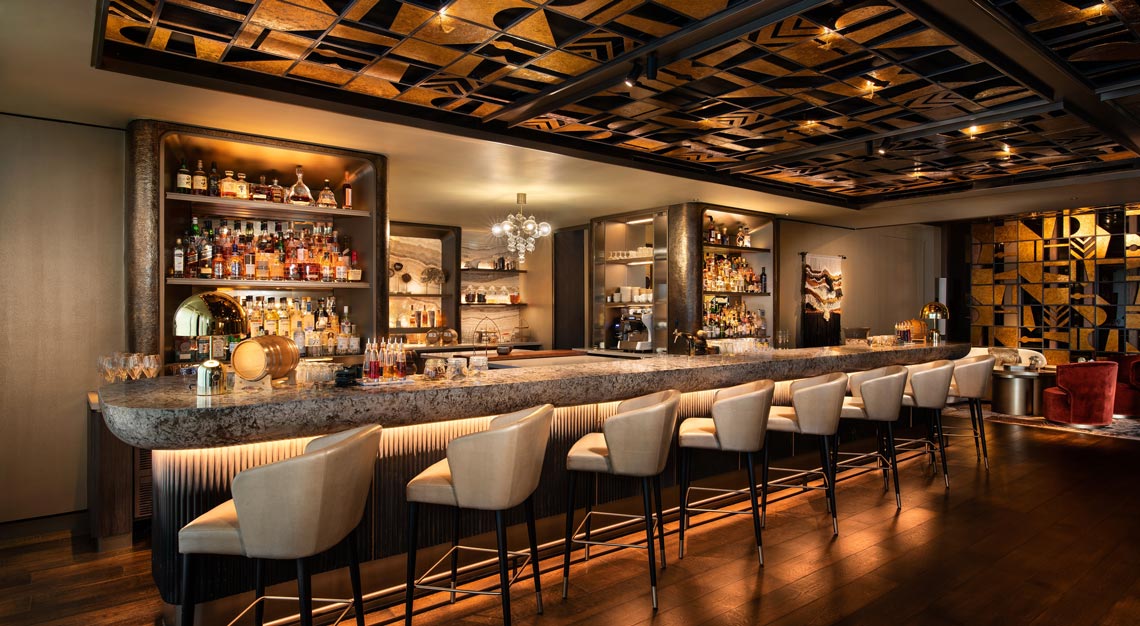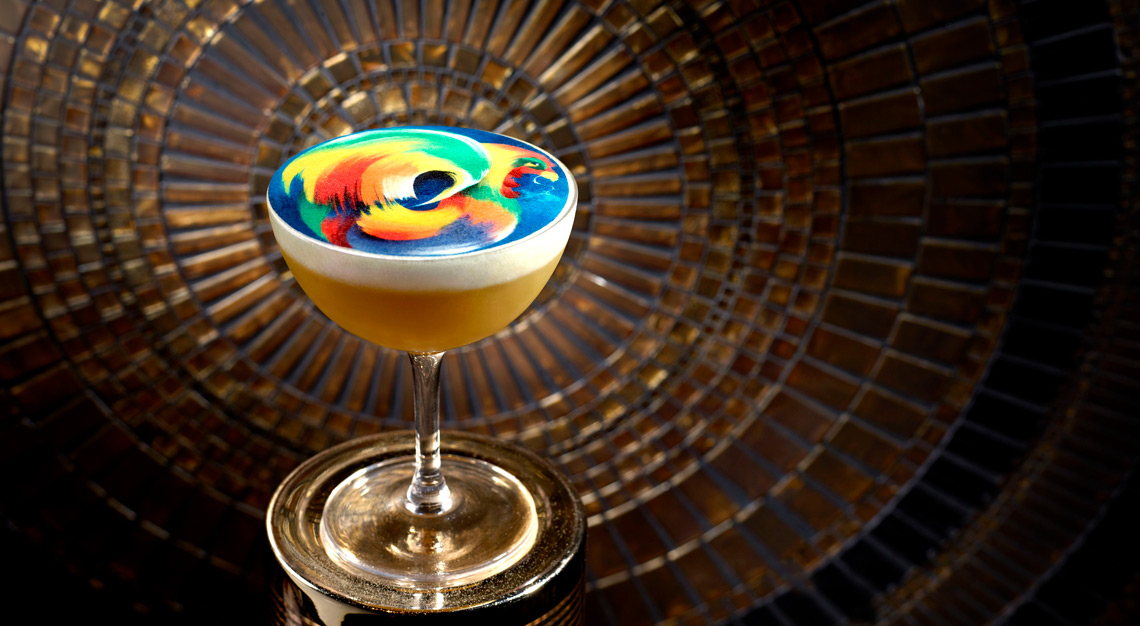 MO Bar at Mandarin Oriental
Mandarin Oriental does its high tea Japanese style with a brand new menu that was rolled out in July. The menu features five different courses of bites inspired by Japan, simultaneously showcasing its modern take on timeless favourites. Tuck into savouries packed with ikura, wasabi and hojicha, and we reckon the Nori and Truffle Scones will have you reckoning for seconds, best paired with butter and jam. Nori seaweed and scones make strange bedfellows, but the pairing seems to be a genius move. Wash it all down with a range of rare teas hailing from Asia's famous tea-growing regions, or go fancy with a glass of "R" de Ruinart champagne or one of MO BAR's signature regionally inspired cocktails.
MO Bar Afternoon Tea
Time: 3pm – 5pm
Price: S$48 per person; S$88 for two persons
MO Bar at Mandarin Oriental
5 Raffles Avenue
Marina Square
Singapore 039797
Tel: +65 6885 3500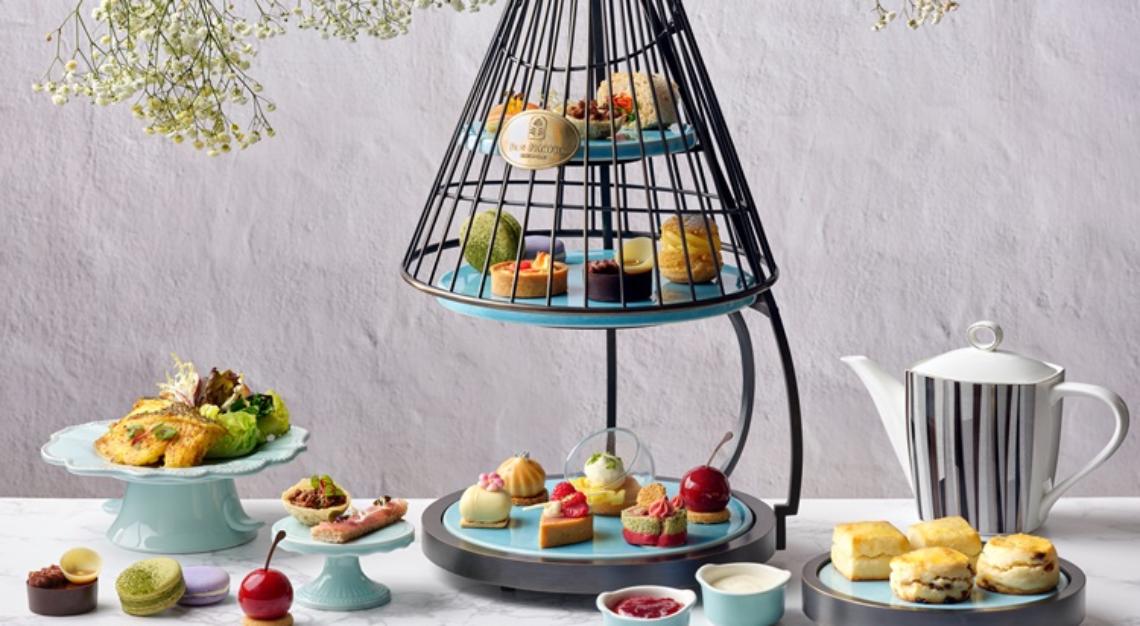 Pacific Marketplace
Can't decide where to head to for afternoon tea? Start with the Pacific Marketplace's English Afternoon Tea menu. Those harbouring a sweet tooth will no doubt be delighted with the dizzying array of pastries, including the Dark Chocolate Pear Caramel, Matcha Yuzu Tartlet, Strawberry Pistachio Choux and more. Each set also comes with two beverages of choice, including an appetising Earl Grey infused with Orange, Cinnamon and Ginger.
English Afternoon Tea
Time: 2.30pm – 5.30pm (Mon to Thur); 12:30pm – 3:00pm, 3:15pm – 5:45pm (Fri to Sun)
Price: S$44 per person
Pacific Marketplace
Pan Pacific Singapore
7 Raffles Boulevard
Singapore 039595
Tel: +65 6826 8240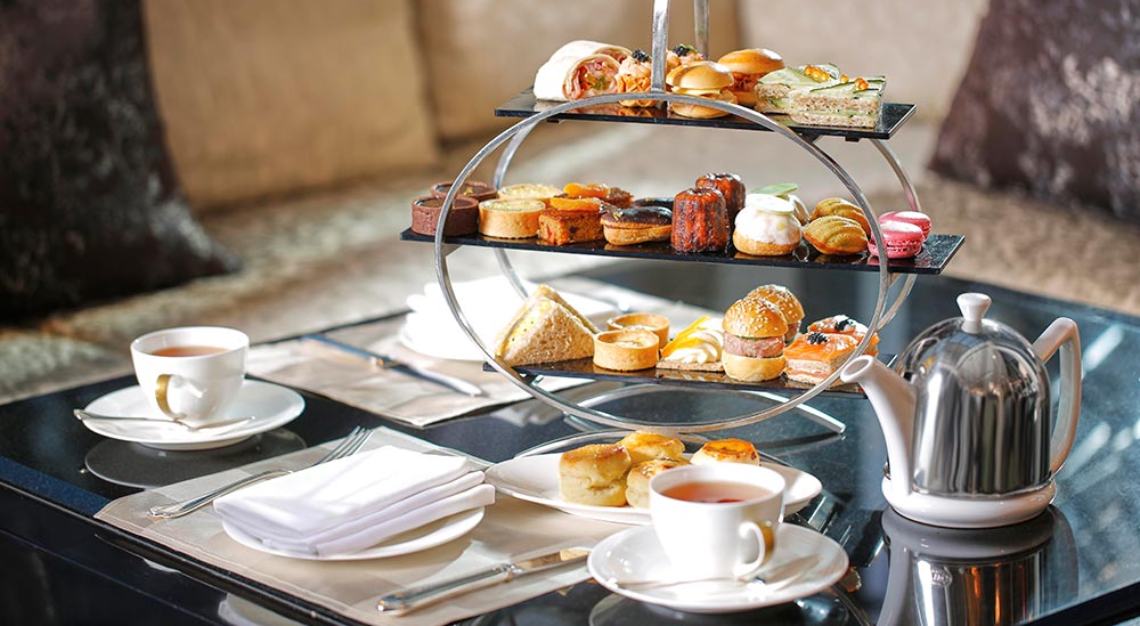 The Landing Point
If it's a taste of home you're looking for – but with a twist – look no further than The Fullerton Bay Hotel's The Landing Point. The Teatime in Paris Afternoon Tea menu is curated by executive pastry chef Siddharth Prabhu,  dreaming up a French-themed menu of petite savouries including Sainte-Maure de Touraine Cheese with Caramelised Onion and Crisp Bayonne Ham, alongside sweet treats such as the classic Canelé and Framboise Custard Choux. Taking in the unobstructed view of the Marina Bay area through expansive floor-to-ceiling windows, while reclined comfortably in an oversized sofa sounds like the perfect way to spend one's afternoon.
Teatime in Paris Afternoon Tea
Time: 3pm – 5.30pm (Mon to Fri); 12pm – 2.30pm, 3.30pm – 6pm (Sat to Sun, and on public holidays)
Price: S$60 per adult, S$30 per child (Mon to Fri); S$65 per adult, S32.50 per child (Sat, Sun and on public holidays)
The Landing Point
The Fullerton Bay Hotel Singapore
80 Collyer Quay
Singapore 049326
Tel: +65 6333 8388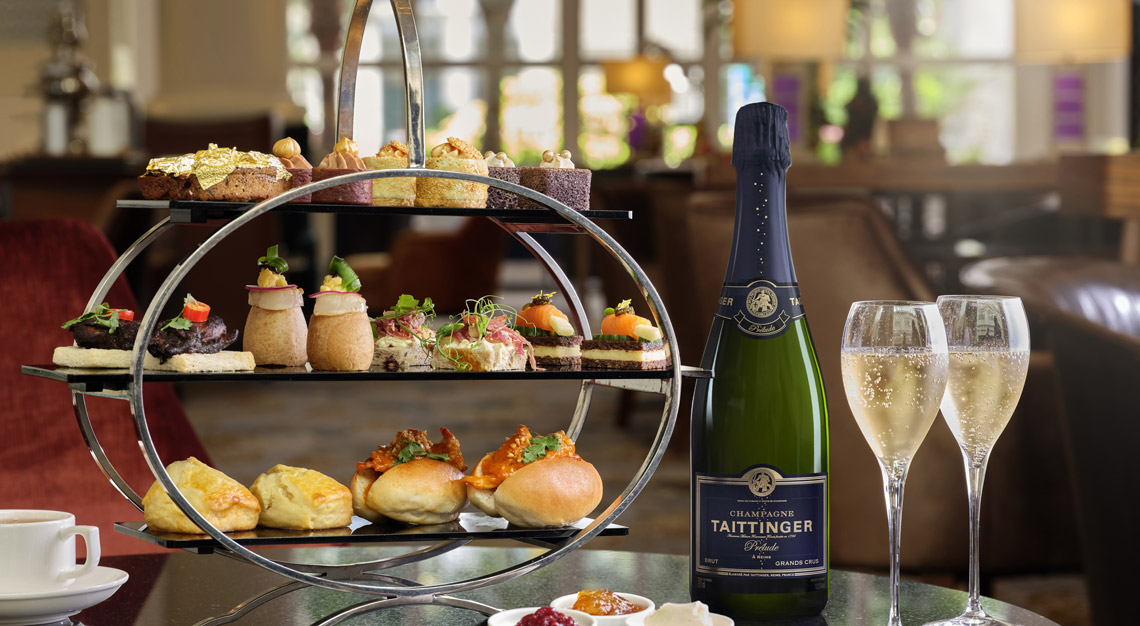 The Lobby Lounge
For a taste of locality, InterContinental Singapore's Heritage Royale Luxury Afternoon Tea hits the mark. Tuck into Singapore-inspired dishes such as Ayam Buah Keluak Crostini, comprising braised chicken in tamarind and nut paste; Caviar and Smoked Salmon Pumpernickel comprising premium Kaluga caviar and brie cheese; alongside a local favourite – Chilli Lobster Sandwich enveloped within a mini roll with crushed peanuts.
Heritage Royale Luxury Afternoon Tea
Time: 1pm – 3pm, 3.30pm – 5.30pm (Mon to Sun)
Price: S$228 for two persons
The Lobby Lounge
InterContinental Singapore
80 Middle Road
Singapore 188966
Tel: +65 6338 7600