Dubbed the 'world's most expensive perfume', this Arabian perfume is turning heads in Dubai
A city with a penchant for over-the-top extravagance and all things luxury, Dubai is no stranger to visually-arresting skyscrapers, ritzy supercars and stunning superyachts. In this city, smelling good is also an expensive business, as demonstrated by the release of the world's most expensive perfume, SHUMUKH, at The Dubai Mall approximately two weeks ago. Launched by ultra-luxury brand The Spirit of Dubai Parfums by Nabeel, SHUMUKH currently holds the title for the world's most lavish fragrance – one that will set you back a whopping AED4.75 million (S$1.75 million). But what can you expect from this bottle of liquid gold?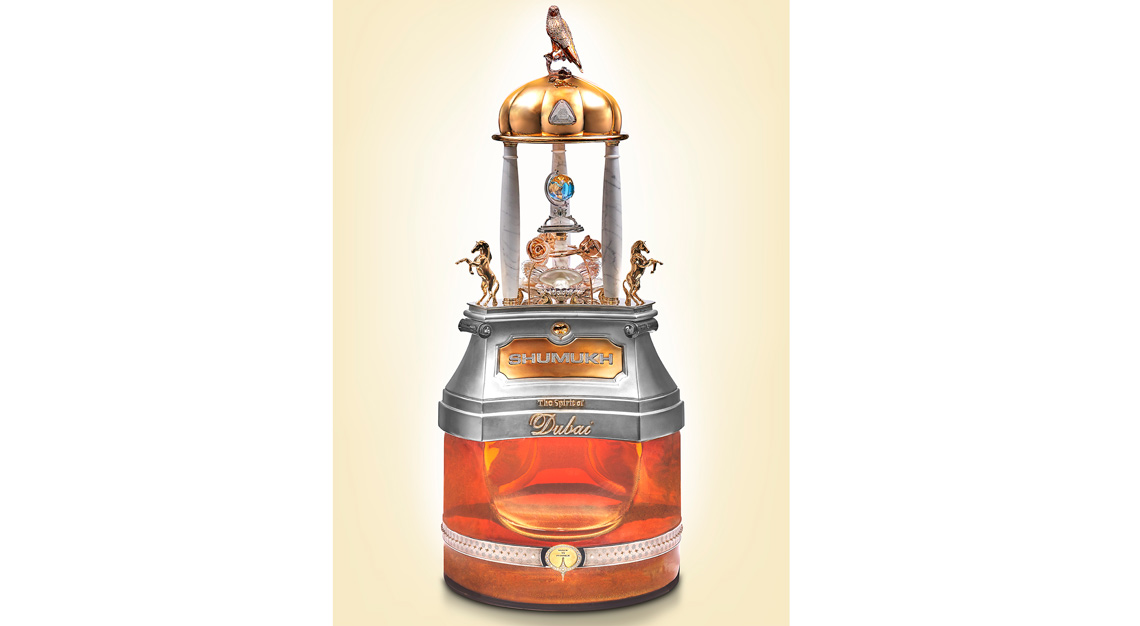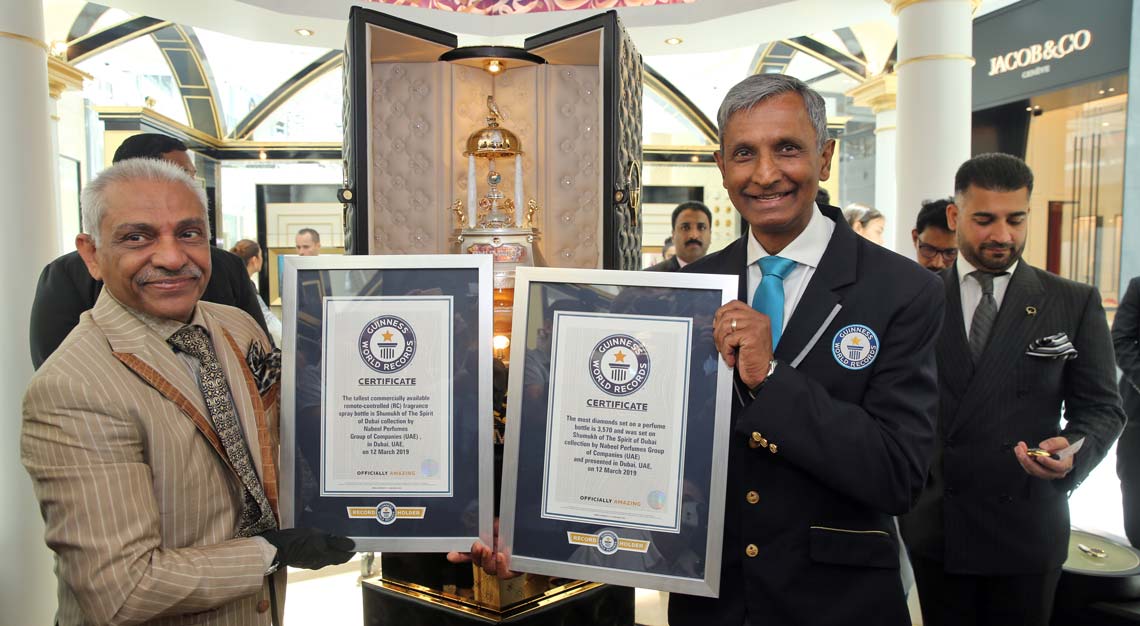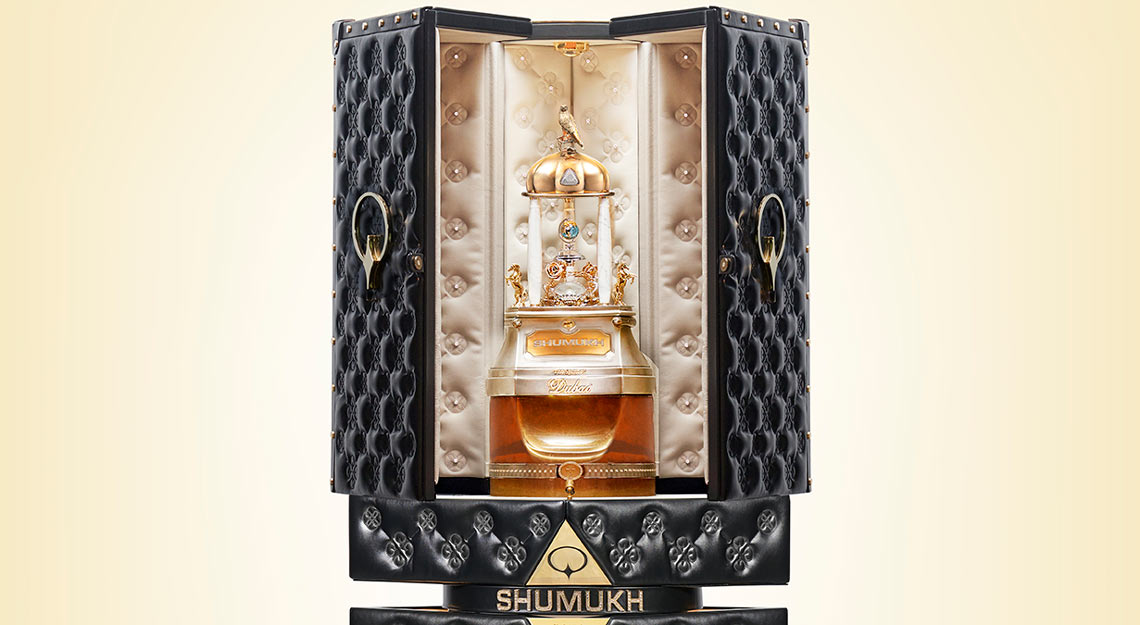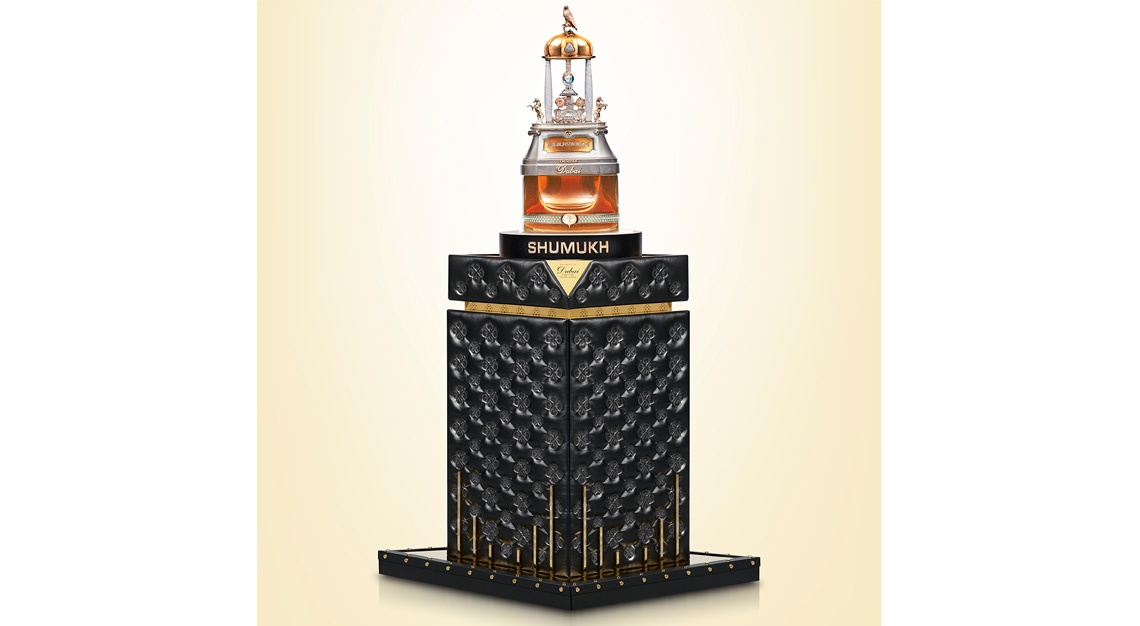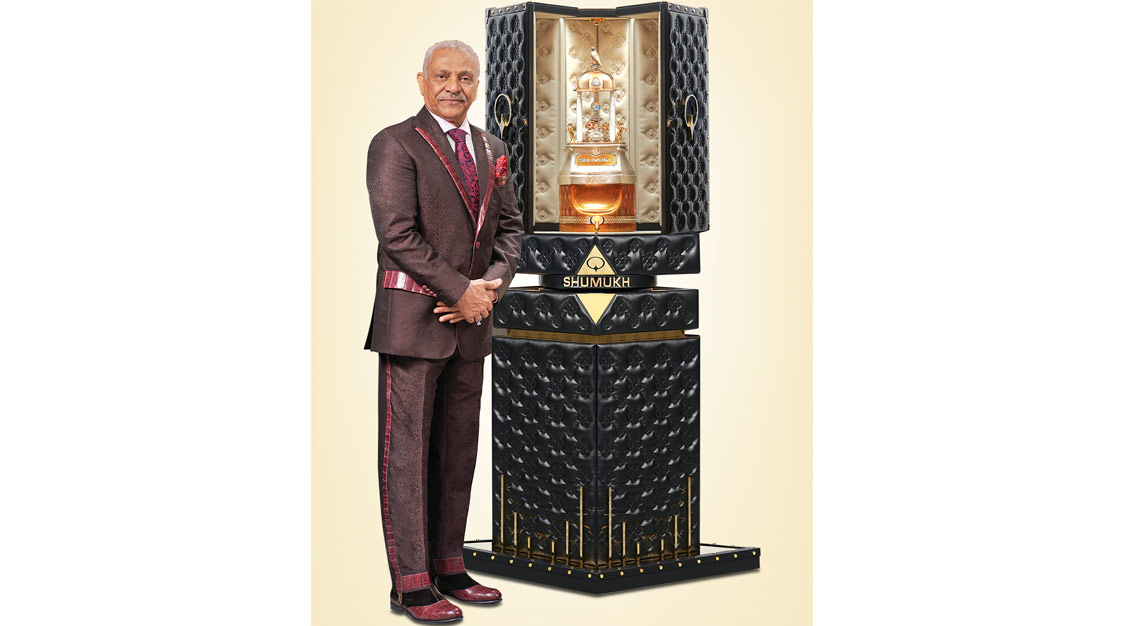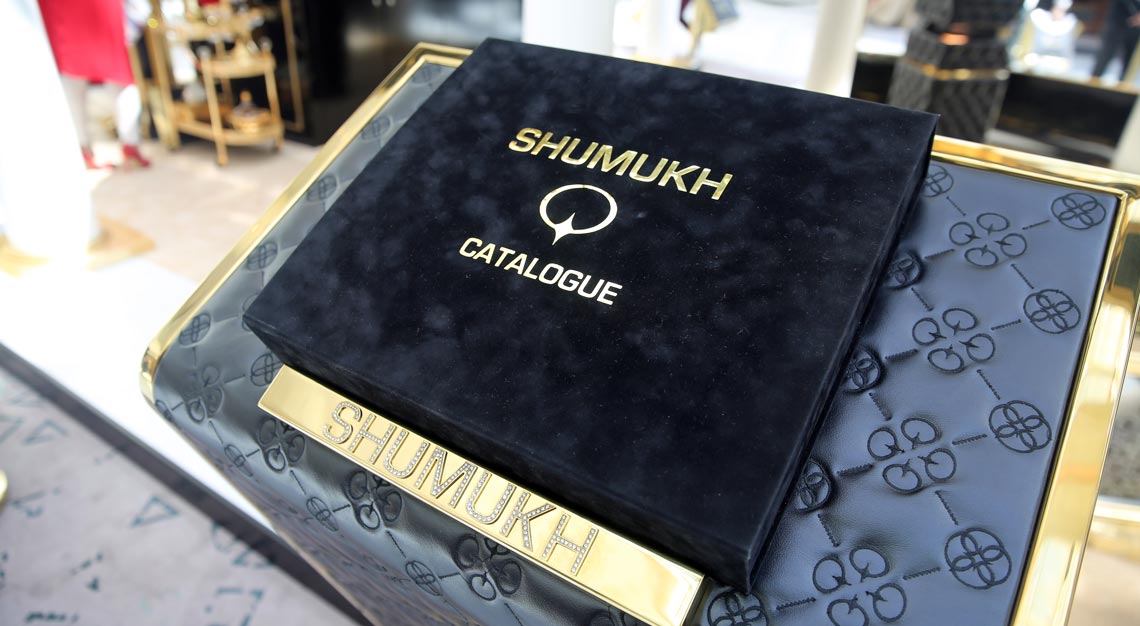 Designed in the UAE by Asghar Adam Ali, founder and chairman of Perfumes Group of Companies before being perfected by revered craftsmen from Switzerland, Italy and France, SHUMUKH encapsulates some of the world's rarest ingredients – think amber, sandalwood, musk, Indian agarwood, pure Turkish rose, patchouli ylang-ylang and frankincense. Housed within a hand-blown Italian Murano glass bottle, the three litres within are dispensed via a sophisticated remote-controlled spray mechanism, which can be adjusted to your preferred height.
But it's more than just a pretty flacon; not only is it encrusted with 3,571 diamonds, topaz, pearls and gold, exquisite pearls and 18-karat gold are used to form motifs such as falconry, Arabian horses and other elements of Arabian hospitality. These design cues pay homage to Dubai's rich, diverse heritage.
It would be easy to just brush this off as typical Dubai-style extravagance, but SHUMUKH is more than just your average Arabian bling. The unisex perfume also holds two Guinness World Record titles: 'The most number of diamonds set on a perfume bottle' and 'The world's tallest remote controlled fragrance spray product'. There's only one bottle in the world up for grabs, and you can get a glimpse of SHUMUKH at its 1.97m-tall public display at The Dubai Mall's Fashion Avenue until March 30 2019.