The British chef who hails from Devon talks about the ever-changing taste of consumers, his guilty pleasures and favourite local haunts
What does a chef do after accepting his third Michelin star in a row? Some may whip up a new tasting menu, others, like Kirk Westaway, executive chef of Jaan, may continuously work on improving the dining experience. One may think what with a stunning panoramic view of Singapore's CBD some 70 storeys above (the restaurant is located at Swissotel The Stamford), the experience may be hard to beat. But chef Westaway begs to differ. He recently launched his brand new menu philosophy, Reinventing British, which sees him showcasing an entirely new menu (separate from his seasonal offerings) of dishes that pay homage to his English roots.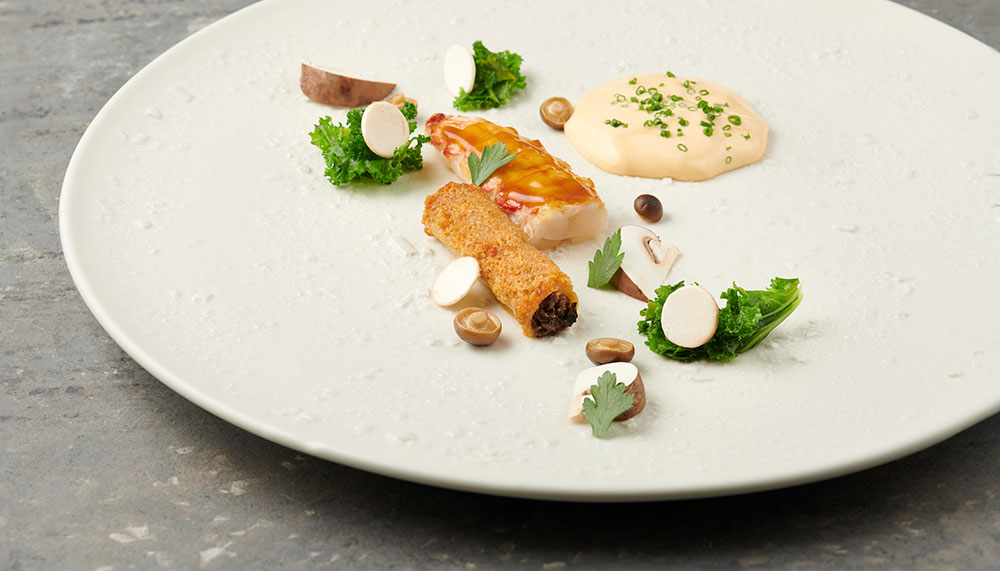 The last time we met in June, I had a taste of both your spring and summer menus, both of which already featured a strong British culinary philosophy.
I did try to use as much British ingredients as possible, such as the Irish oyster, Scottish Kombu or the Scottish Scallop. It's a recollection of my heritage in some way. Additionally, I always crave light dishes that shine a light on fresh vegetables. Summer reminds me of home in the UK, with staple British ingredients such as fresh fish, strawberries and cream and colourful salads. Singapore's dining scene also provides daily inspiration and it's a privilege to be able to share my creations with a continuously engaged audience.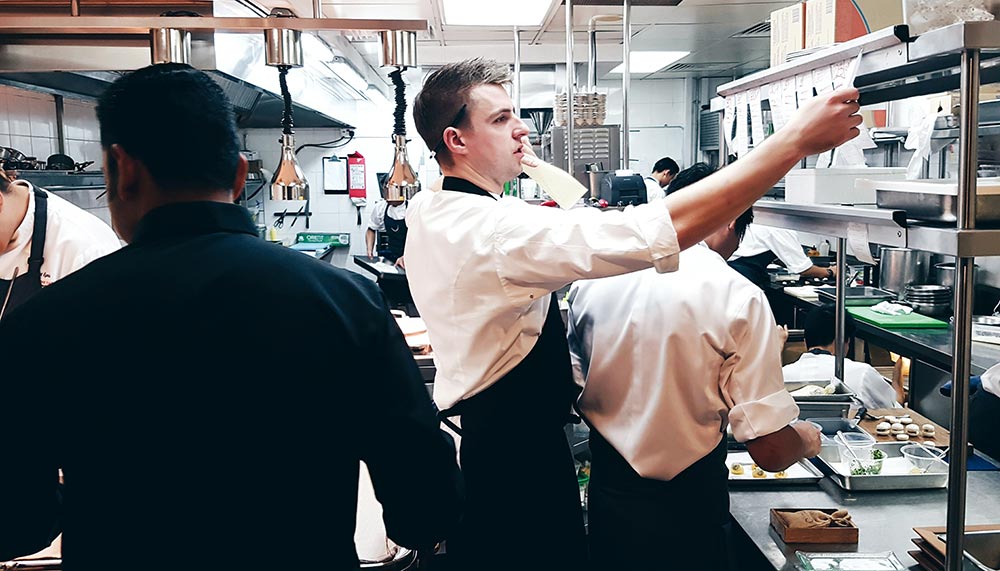 More restaurants offer regular seasonal menus, do you think this is pandering to the ever-changing tastes of consumers?
The changing tastes of consumers points towards a sense of discernment, which is something we embrace. With diners becoming more and more adventurous, we push ourselves to innovate and remain ahead of the curve. That said, at Jaan, the main reason for the constant evolution of our menu is the fact that it is produce-driven. Fresh produce is fundamental to my philosophy of seasonality — I evolve the menu daily to ensure that diners are served the season's freshest and most exquisite ingredients. This winter saw a prolonged snowy season in Europe, which was reflected in sourcing our ingredients from elsewhere.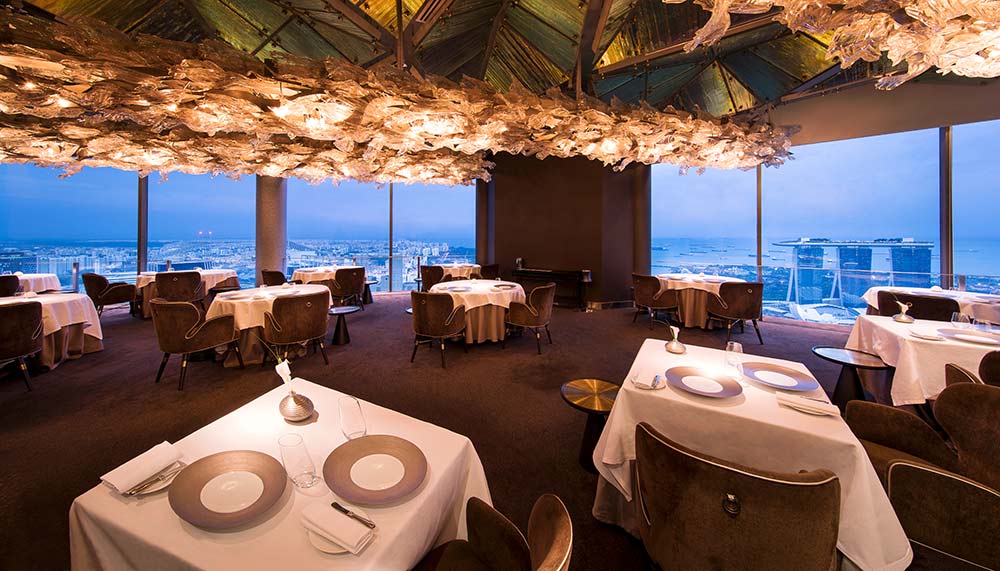 Your hard work has paid off then, considering Jaan kept its Michelin star this year. What's your secret?
I have a very strong and tight-knit kitchen team who are all as passionate and driven as I am to achieve the best we can for Jaan. We all push ourselves to ensure that Jaan continues to deliver one of the best dining experiences in Singapore. In terms of surpassing expectations, I always like evolving my menu and usually dedicate my entire Sunday to research and development in order to ensure that Jaan is always at the forefront of Singapore's dining scene.
To be at the forefront of our dining scene, you'd need to go understand our local hawker culture at least. You've lived in Singapore since 2011. What's your favourite local food?
I have Beef Kway Teow or Bak Kut Teh — two of my favourite local dishes — with my team at least once a week. I also enjoy going to Tian Tian Seafood, where I always order Chilli crab and a plate of fried mantou. If friends and family are in town, I would take them on a local food tour, bringing them to get some chilli crab at No Signboard Seafood in Geylang.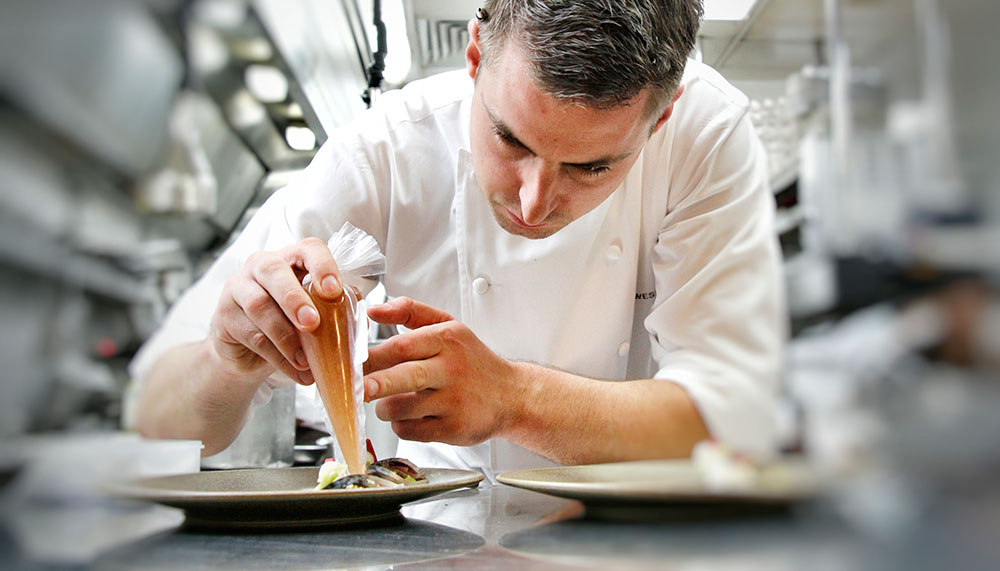 Do you have any guilty pleasures?
If I have to name one, it'll have to be butter. At Jaan, we have an incredible creamy butter from Devon, which is where I'm originally from. Another favourite is Somerset butter infused with seaweed, which gives the butter a unique, addictive salty taste. And at home, you'd find homemade purple garlic butter in my fridge.
Lastly, while inspiration can strike anytime and anywhere, where would you hedge your bets on?
I collect cookbooks and have about a thousand of them – if I'm ever in need of inspiration, I'll take a random cookbook from my bookshelf and flip through it until I find something that sparks my imagination. It doesn't work every time but it's a good creative process!
Jaan
Level 70
Swissotel The Stamford
Singapore 178882
Tel: +65 6837 3322