co-founder and chef eddie ng

On the ground floor of Damansara City Mall, behind a pared-back whisky bar, sits Ed.ju – a modestly sized restaurant with just 10 seats, which represents the 'ju' (the Japanese word for 10) in Ed.ju. Let's get one thing clear: each seat is worth fighting for, be it fisticuffs or pistols at dawn. For behind the textured stone counter, you'll find Eddie Ng – a Perlis-born, fiercely talented chef who cut his professional teeth in London at the likes of ROKA Charlotte Street and Yashin Sushi before returning to Malaysia.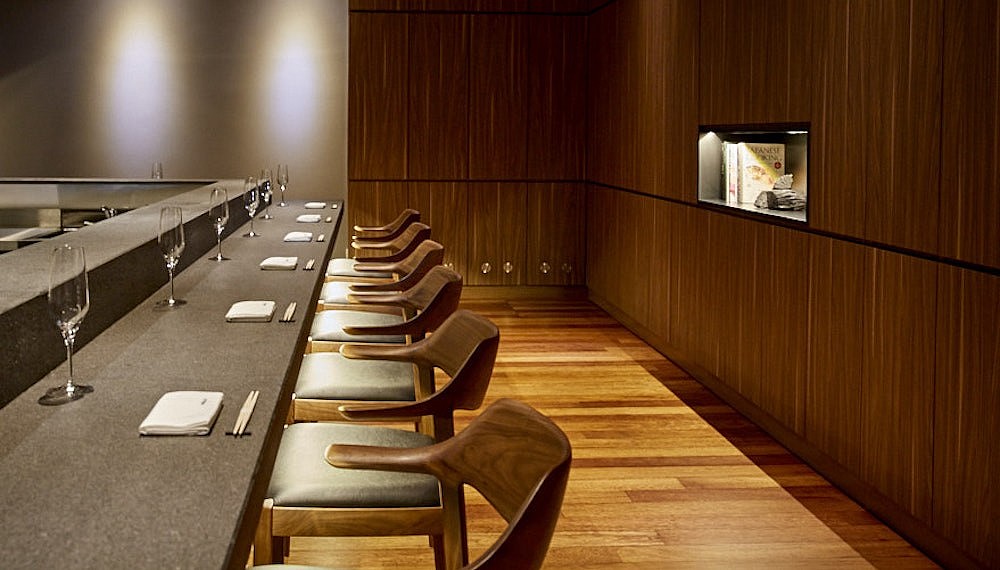 Having co-founded and opened Ed.ju in April this year, Ng and a skeleton team of chefs have researched, developed, and taste-tasted their way towards – as he puts it – "Offering something different: a small, intimate dining experience."
It's the perfect demonstration of the old saying that size isn't everything. Small Ed.ju may be, but what a punch its omakase menu (from RM680, S$230 per person) packs, with Ng's brilliant take on contemporary Japanese cuisine paying homage to its traditions in meticulous detail, while adding his own clever touches.
Throughout the menu, the interplay between umami flavours and another tasting note – this season, it is bitterness – is something to behold, even in its simplest forms. A bitter salad with leaves of chrysanthemum, mizuna, and rocket makes a startling entree when accompanied by house-fermented sauerkraut sauce and soy powder, just as a sharp curd of grapefruits, ulam oil, and lychee foam closes the meal adeptly.
A sensational dish of Japanese snapper combines sweet onion puree, the fish's firm, white flesh, and the star of the show – a dashi worth its weight in liquid gold, concocted of snapper bones smoked with sakura chips.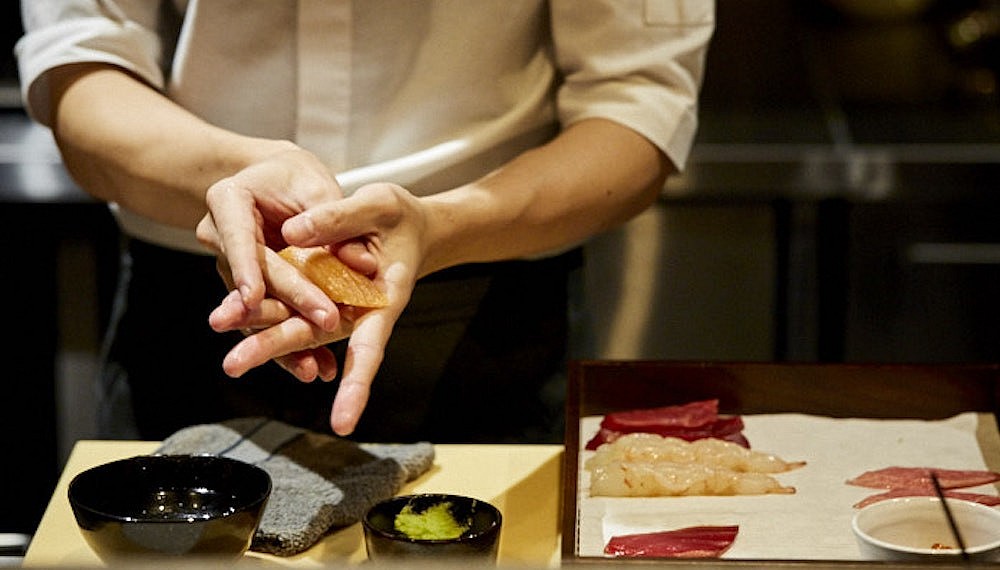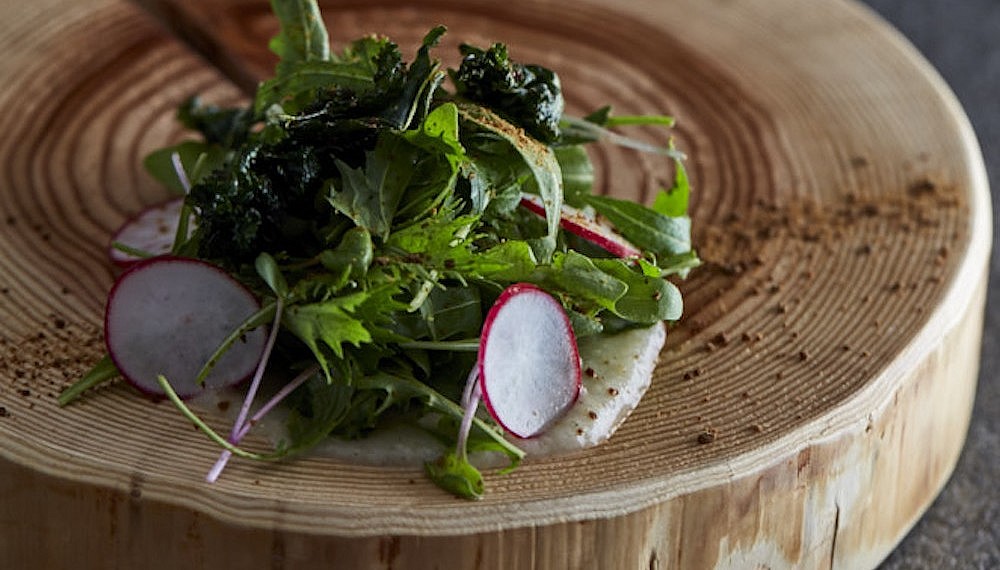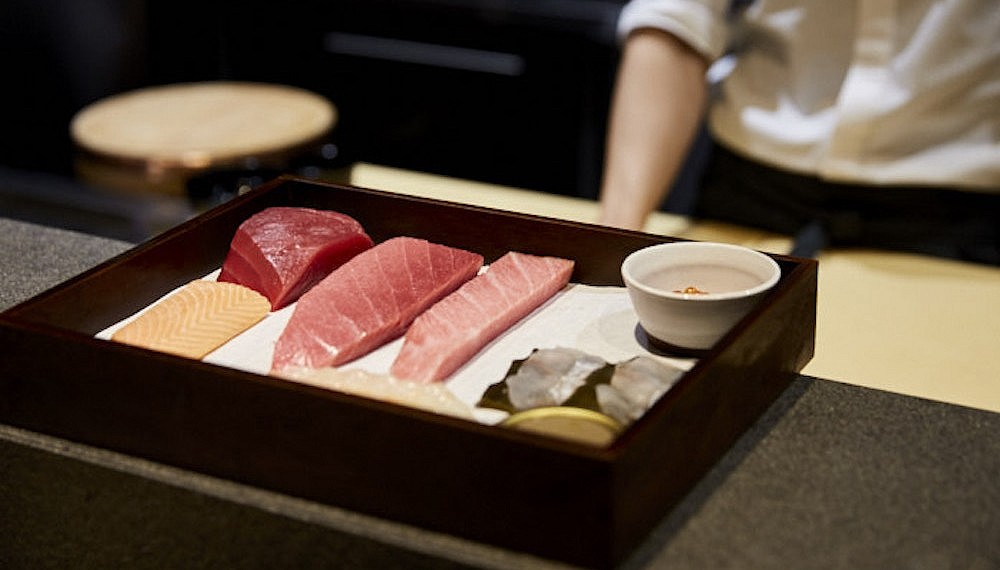 Plenty of grunt work goes into the food – though you wouldn't know it unless you prodded a little, given Ng's tight, elegant presentation. Ed.ju's fish, which is sourced from Tsukiji and Hokkaido, is painstakingly aged in crushed ice and high-grade drying paper to coax out a deeper flavour and a slightly meatier texture, and features in not one, but two omakase sushi courses.
Similarly, he insists on only using fleshier female specimens in his abalone congee, a comforting porridge packed with umami notes, while playing with the silken, waxy texture of a Hokkaido potato by blending and aerating it into a mousse.
Given Ng's concentration on getting Ed.ju up and running to a strong start, he's barely begun researching next season's menu, but reveals that he has plans to pair his creations with sake in the near future. For now, every mouthful of what he has to offer – botan ebi blowtorched with foie gras, sea bream ceviche in a mango sauce, or tuna sashimi with ponzu gel – are to be fought over and given the appreciation they deserve.