In the heart of Tokyo's Otemachi district, we discover exquisite French fare
In the basement of the Hoshinoya Tokyo hotel in Otemachi, Chiyoda, Japan, there lies an unnamed dinner-only, 10-table restaurant that caters exclusively to guests of the luxurious ryokan-style hotel and offers a sublime dining experience you cannot miss. A cavernous entrance hall with rustic, earthen walls and a dramatic rock centrepiece leads to a network of tatami-matted private rooms. In this serene, elegant setting, the exquisite food conceptualised by award-winning executive chef Noriyuki Hamada takes the spotlight.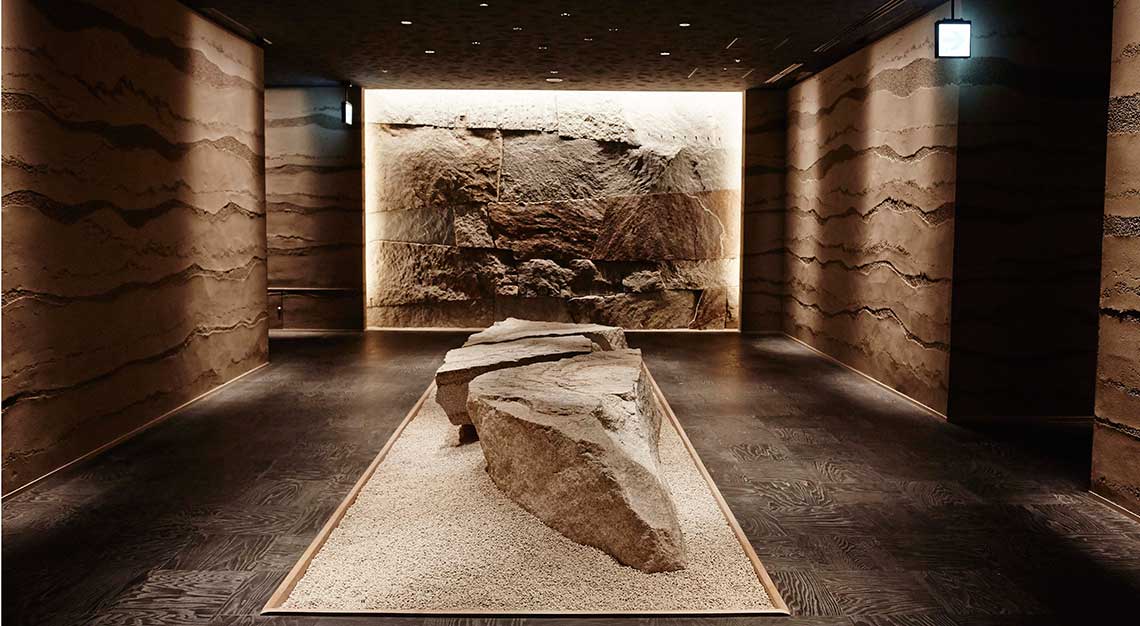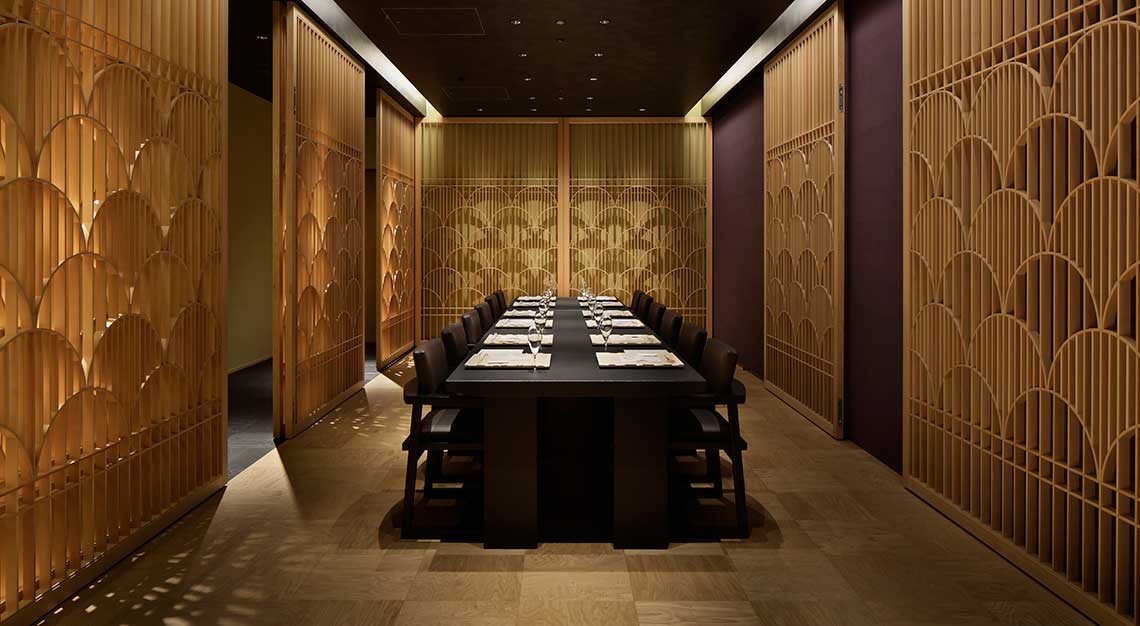 The seasonal menu, priced at ¥18,000 (S$225) per person, is nature-inspired French cuisine featuring produce sourced from all over Japan, with a particular focus on fish. Depending on the dish, fish is either the main event or subtly worked in. Each course is at once a study in contrasts and a lesson in harmony, displayed in the play on textures and medley of flavours. Beautiful in composition and meticulously assembled, every plate is a work of culinary art.
The chef's signature Five Flavours of Delight appetiser sets the tone for the stunning nine-course meal. Five bite-sized morsels — Japanese Barracuda and Daikon Roll, Mushroom Soup Pop, saucy Risotto Croquette with Chrysanthemum Leaf Powder, Tuna with Hot Green Pepper Sauce, and Weatherfish and Pumpkin Cream Mont-blanc — representing five flavours (sour, salty, bitter, spicy and sweet) are served on individually chilled or heated stones.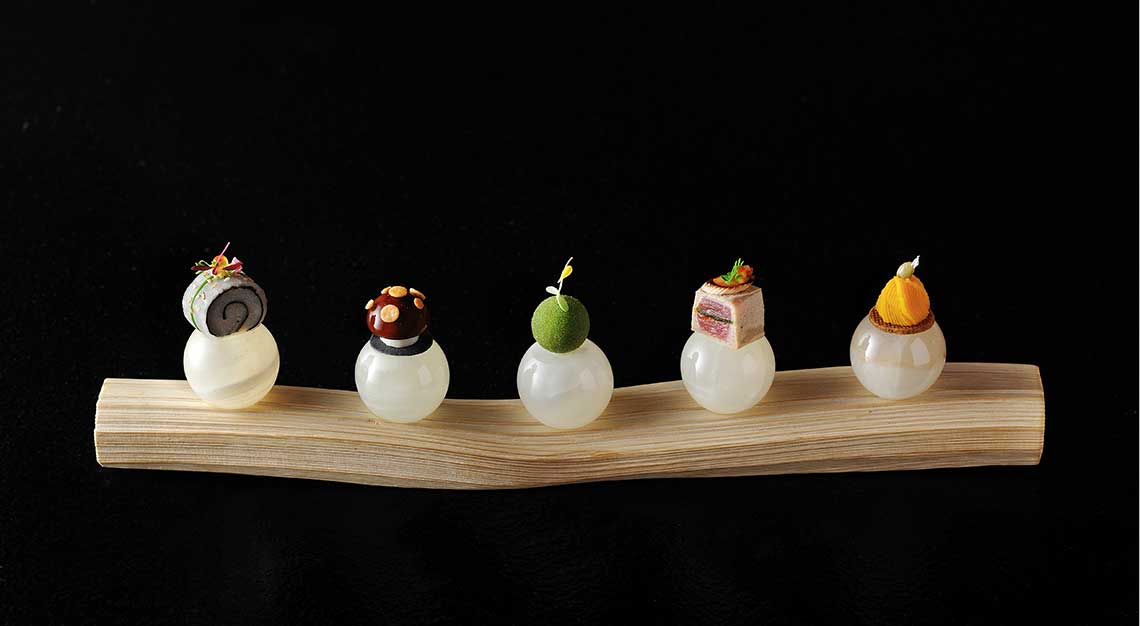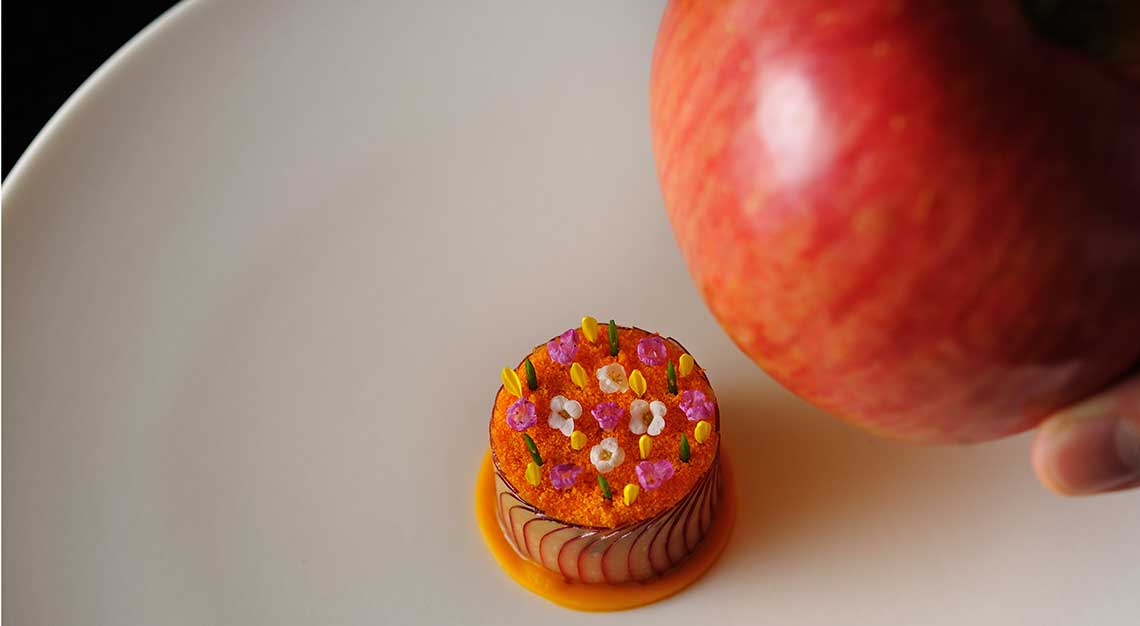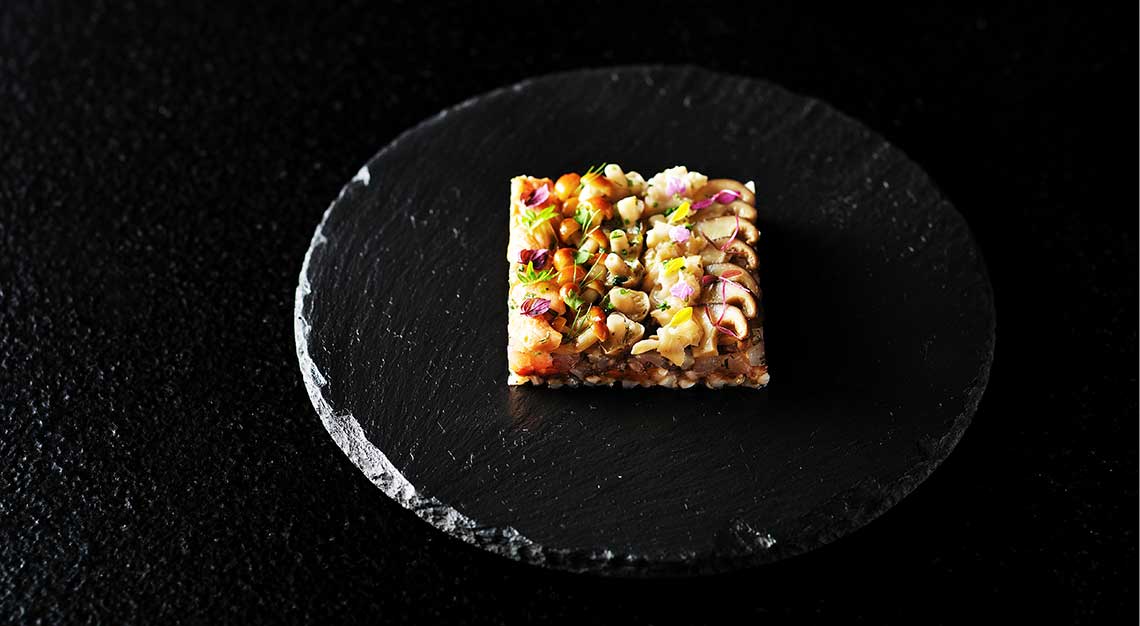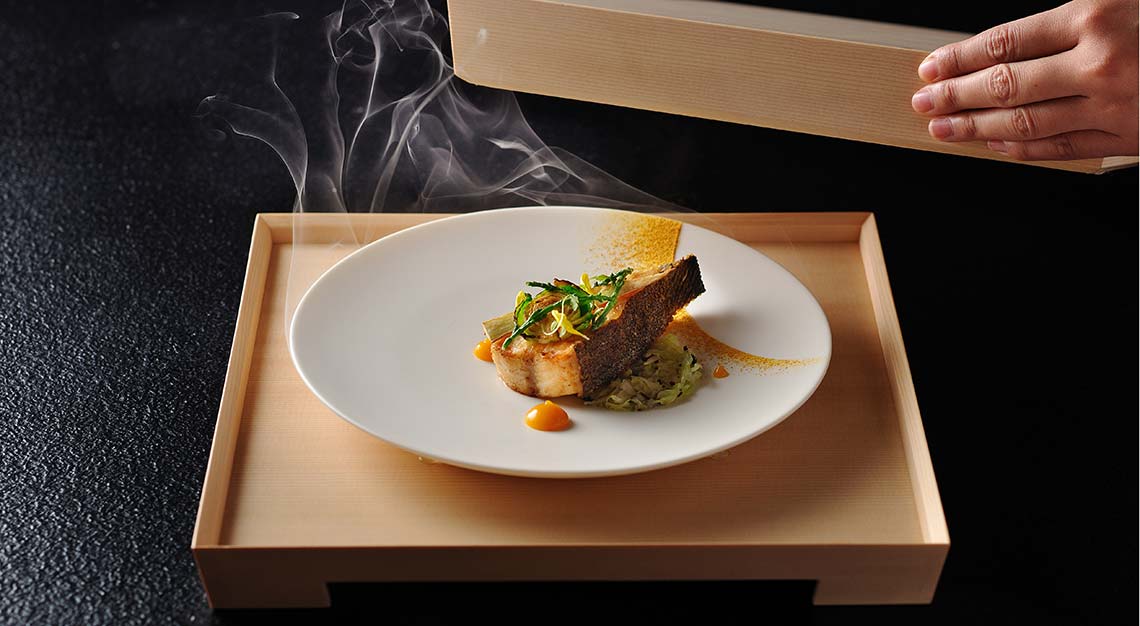 The display of skill and creativity continues with the Hairy Crab in an Apple. Resembling a miniature cake, the dish is made with paper-thin apple slices that encase a hairy crab filling, and is topped with micro edible flowers on a bed of powdered hairy crab roe. This was almost too beautiful to eat, as was the Horse Mackerel Tartare layered with tart tomato puree and chewy buckwheat grains, finished with five types of tiny wild mushrooms.
The piece de resistance, a Meuniere-style Rough-skin Sole, was served with a rich and savoury poultry sauce and a bearnaise sauce made using pickled cherry blossom leaves, which afforded a pleasant, subtle floral note to the dish. It was accompanied with Vinaigrette-marinated Cabbage with Seaweed, Kumquat Puree and Sauteed Wild Rice Stems. This beautiful dish — nay, this whole dinner — showcased chef Hamada's mastery in marrying flavours and ingredients to create dishes of nuance and depth.
Hoshinoya
1-9-1 Otemachi
Chiyoda-ku
Tokyo 100-0004
Japan
Tel: +81 50 3786 1144