The Colours That Be
Traditional miniature painting is a painstaking art form, to say the least. It's a test of your patience and talent, as well as a huge strain on your hands and eyes. At Jaquet Droz, the painter works on a single dial from start to finish and as one of its talented artists, Thanh, demonstrates, the first step is to make outlines of the intended drawing on the dial.
With that out of the way, he proceeds to work on larger areas like the background, gradually moving on to smaller areas like the trees and the animals, before finishing with the most minute details.
Working with an array of ultrathin paintbrushes, some of which are literally made of just one strand of hair, Thanh explains, "It is really important to adapt it (the brush) to your hand. It takes months to make. It builds up its shape as you paint with it, so that's very important. You also have to cut them to get them exactly the right size to paint the pupil of an eye, for instance, or the details of a face, or hair, or very delicate features."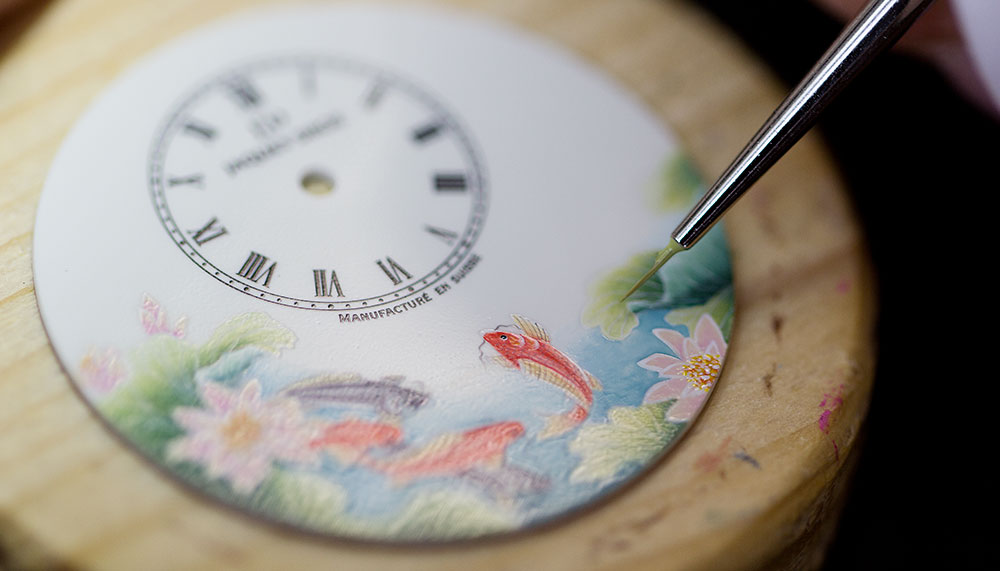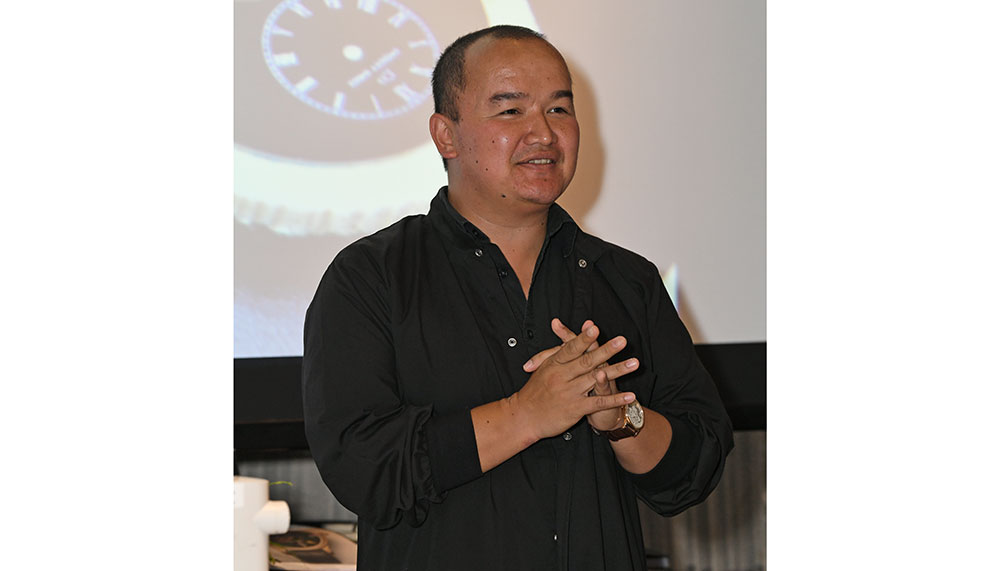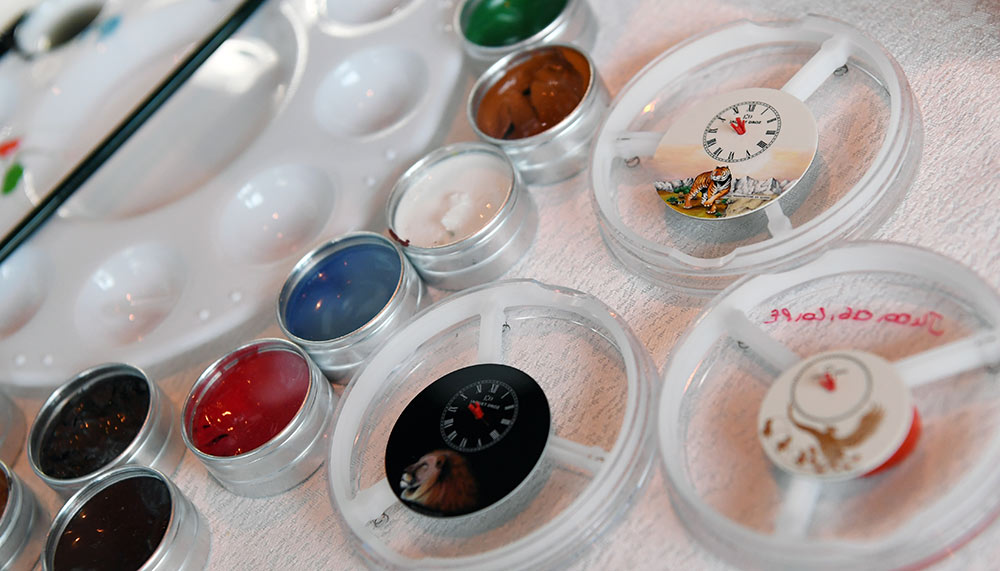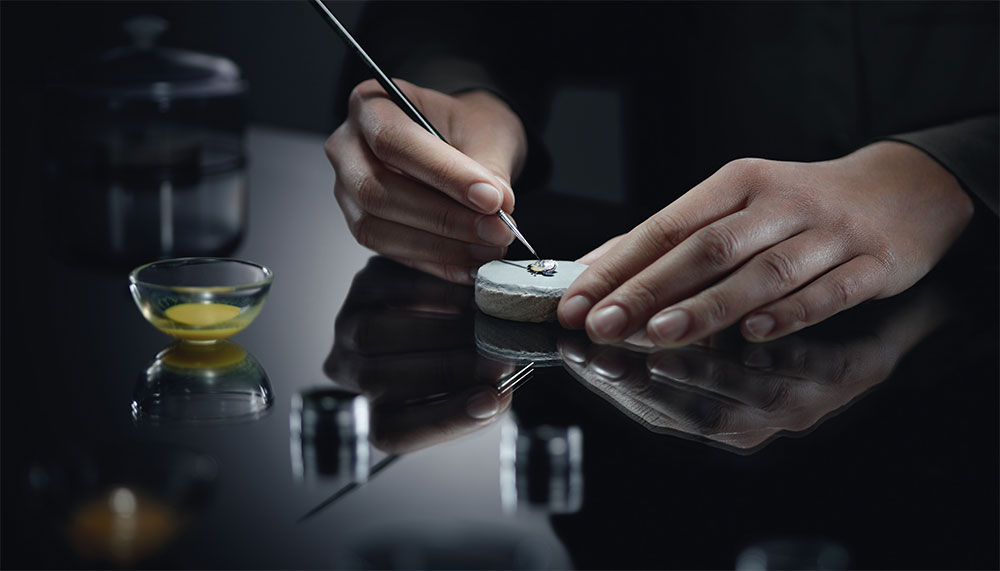 The work also entails several rounds of firing in the kiln, about 20 times on average, to set each layer of paint. At the end, Thanh gives the finished work a final round of drying to lock in all the colours so that the painting will remain picture perfect for eternity.
Jaquet Droz leans towards a proclivity for natural scenes enlivened by plants and animals because this was the predominant style of artistic expression of the people from the Jura mountains during the time of Pierre Jaquet Droz, the brand's namesake founder. Correspondingly, its Atelier d'Art timepieces brim with life as they feature everything from swimming carps in a serene pond and wild horses galloping across plains to the 12 Chinese zodiac animals and indigenous flora and fauna of the Swiss Jura mountains.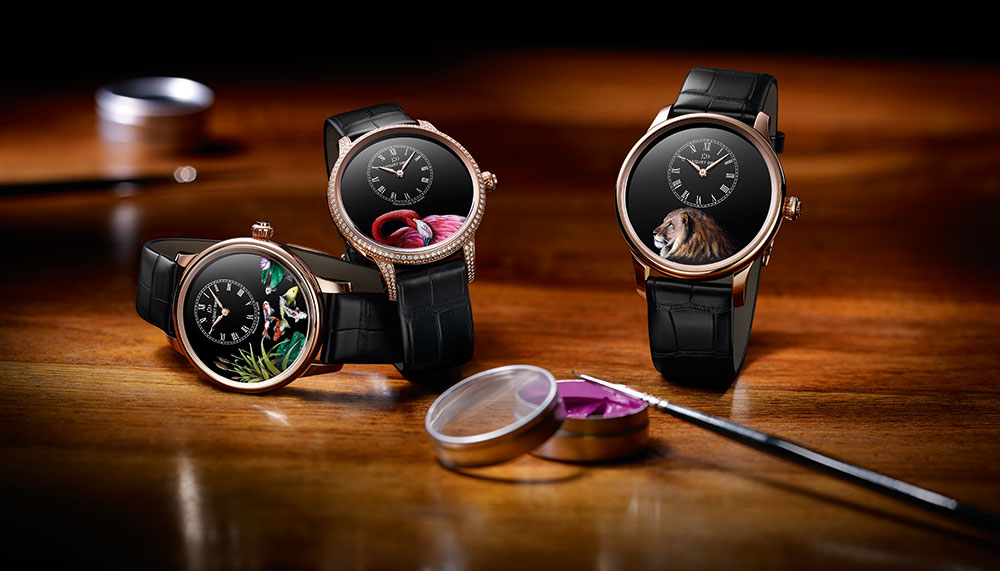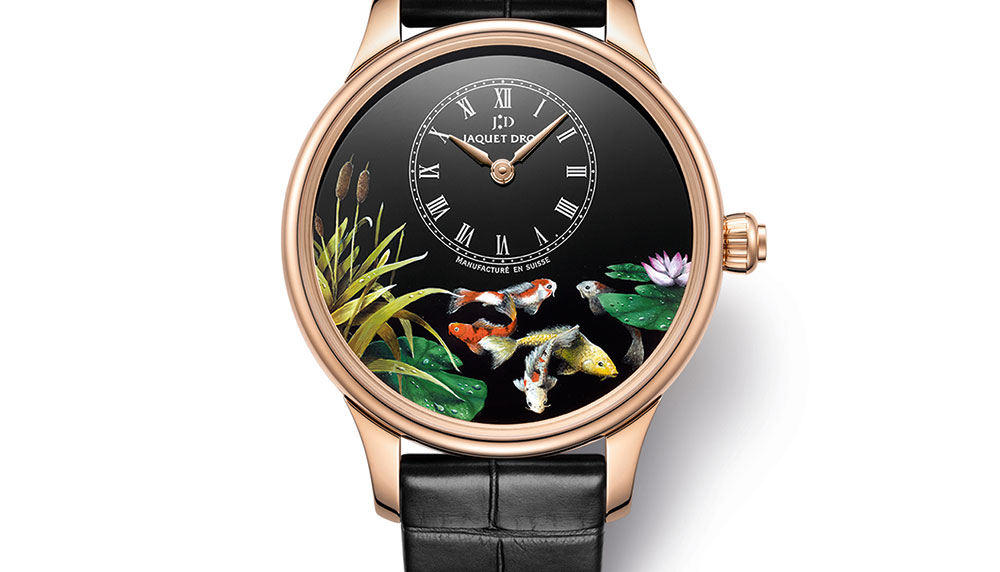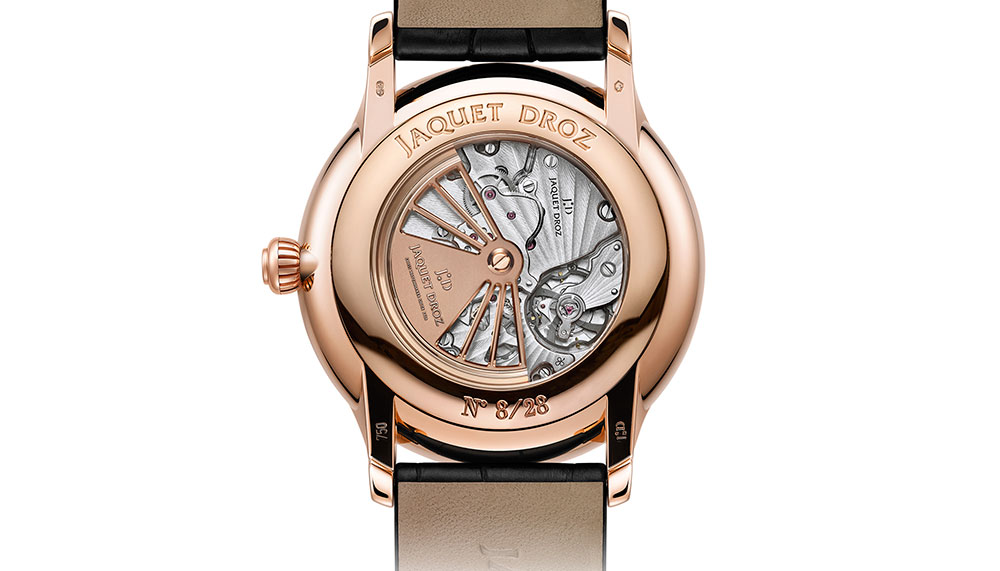 Watchmaking at Jaquet Droz is equal parts engineering and art. Its watches are like a poignant reminder that in an increasingly digital age, mechanical wristwatches – like art – are perhaps more pertinent than they've ever been.