Sustainability and purposefulness are at the heart of Kausmo's ethos. But to describe that in one sentence would do it a great disservice
Recently opened at Shaw Centre, the 16-seater establishment is the brainchild of two former culinary school classmates, Lisa Tang, 24, and Kuah Chew Shian, 26. It sits under the Les Amis umbrella, one of five restaurants that the group is opening in 2019. 
Don't let the girls' youth deceive you – they eschew the lazy millennial trope with their commitment and dedication to their craft, and there is clearly a high level of maturity in the way they approach their business. When I had lunch at Kausmo a couple of months ago, it was just the two of them running the show: they cook, curate, source, design menus, serve and more. Oh, and they also carved the wooden cutlery holder that can be seen on each place mat and brew their own kombucha that can be paired with the six-course menu.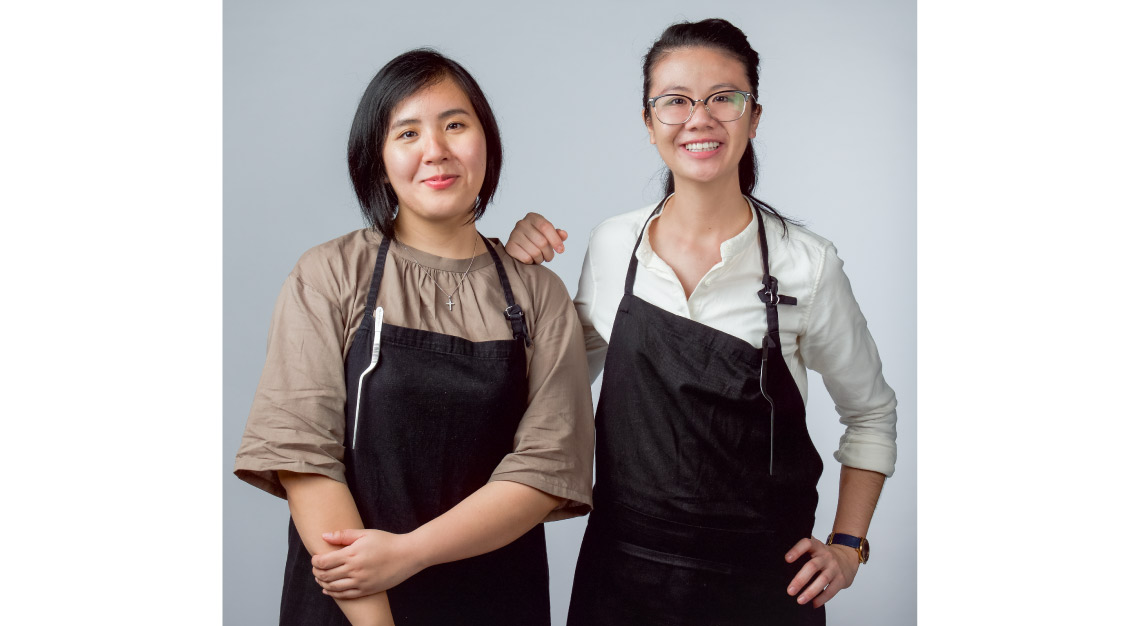 Blink and you might miss the frosted glass door that fronts the restaurant – there's no sign indicating that you're at Kausmo, and it's on purpose. The entire set-up is intimate and personal, and I felt like I was sitting in a close friend's dining room. The space is small and the guests have a full view of the open-concept kitchen. The girls, too, play their roles as hostesses to perfection: they're happy to chat, answer questions, joke around, but never intrusively so. 
And it's a good thing as there are plenty of questions to be asked. Their approach is so multi-faceted and so much thought has gone into each aspect of the concept and space that nothing is as straightforward as it seems. Case in point: it would be easy to describe the genre of the cuisine as modern European, but it would disavow the many cultural nods to Tang's Teochew heritage. There are plenty of Asian influences and elements on the menu, with a focus on local ingredients. It's not farm-to-table, but this being a personal venture, there are plenty of unique details that abound. 
For instance, the batoko butter that's served with hearty sourdough bread is made from plums indigenous to the region. There's an endearing anecdote that accompanies the dish too, as Kuah reveals that she would pluck the plum when she'd take neighbourhood walks with her grandmother.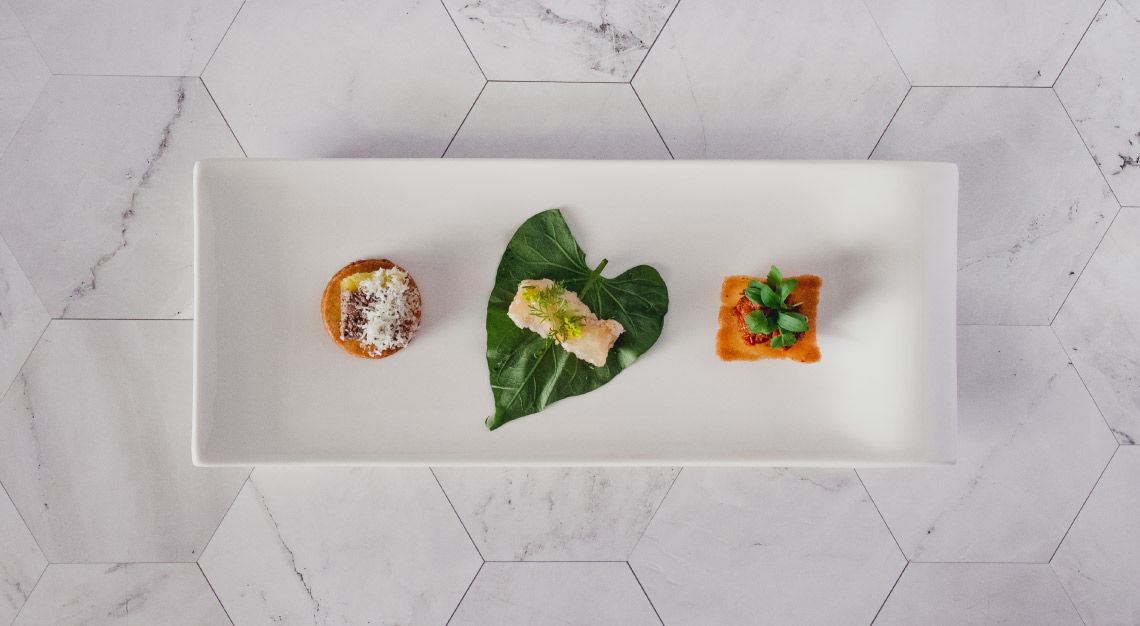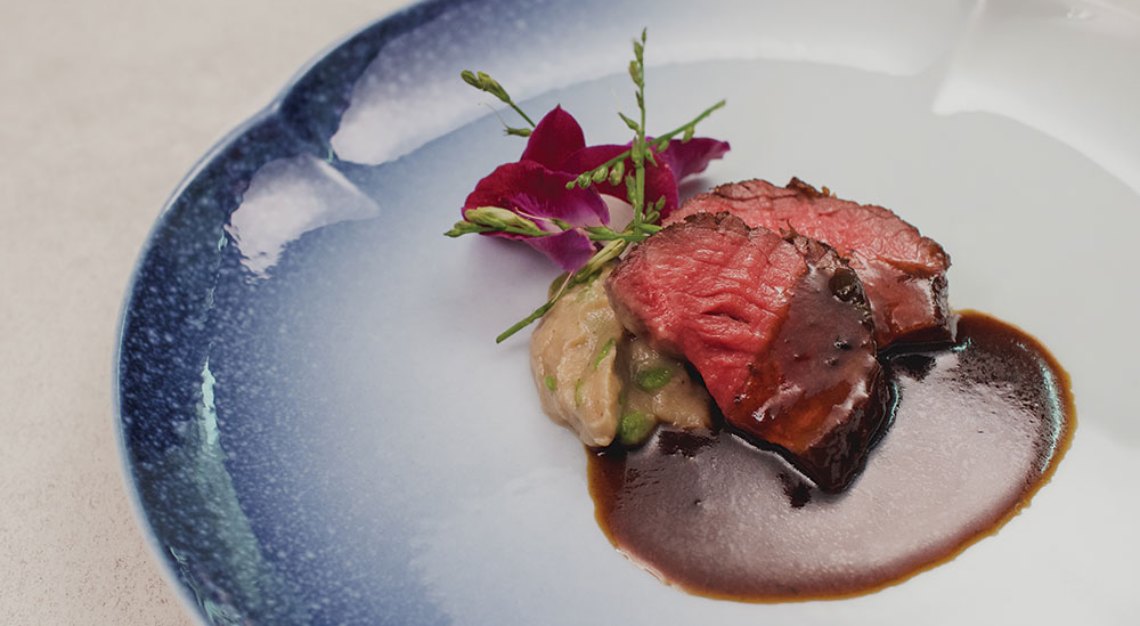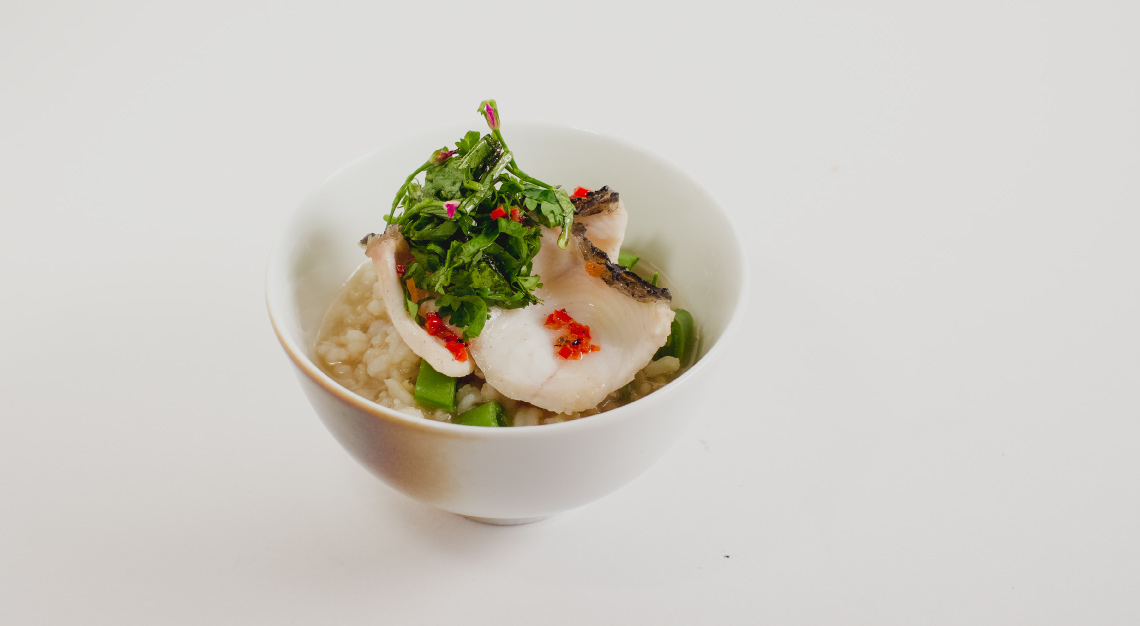 Sustainability is another important facet and it manifests itself in multiple ways. For one, the founders don't believe in wastage and even the parts of the vegetable or animal that are generally discarded find a part to play. The amuse bouche features seabass belly, an underrated and understated part of the fish. Even the roasted tomato tortellini is served with a kampung chicken brodo, a broth of chicken cartilage. 
The founders also highlight produce that has been either locally sourced or fulfill the five 'o' criteria: oddly shaped, oddly sized, over-ripened, over-stocked or off-spec. Many imported vegetables and fruits that don't make it on the supermarket shelves are not necessarily spoilt, but simply don't sell because they're not aesthetically pleasing.
Choosing such ingredients has no impact on the food produced as their physical deformities don't impact their taste, freshness or quality. This strategy also helps in keeping Kausmo's costs low (the six-course menu starts at S$75). 
A dish that embodies Kausmo's spirit is the last savoury course of wild fish congee with preserved plum and java ginseng. The wild fish used depends on what's available that day and, as expected, each part of the fish is used. The rice, too, is more nutritious than usual as it's sourced from a rice scientist father-and-son duo who are seeking to improve farming practices in Myanmar. 
It's unpretentious, comforting and so deftly executed that it's light and flavourful – much like my entire experience here.