It's only the third Defender in its 70-year history and yes, it's an absolute triumph for Land Rover
Much rests on the broad, squared-off shoulders of the new Land Rover Defender. Not only is it one of the most recognisable vehicles out there, right up there with the Porsche 911 and Volkswagen Beetle, it's crucial to Land Rover's reputation that they do not stuff it up. 
And we can only speculate as to the millions of dollars and thousands of man-hours Land Rover has spent developing the thing. Add to that how the Jaguar Land Rover Group has been hit by the double whammy of a record loss last year and the ongoing pandemic hammering the automotive industry in general. 
Right, let's see then. The new Defender not only has to uphold its illustrious forebear's reputation of absolute iron-clad ruggedness, it also has to fulfil the role of a modern luxury SUV. That is, it must look the part both within and without, and handle with the sort of road manners one would expect of its more roadgoing cousin, the Range Rover, and completely unlike this Defender's predecessor, which was to put it mildly, agricultural. 
Whether or not you think it's a betrayal of everything the Defender stood for is an argument to be had for another day, but this is absolutely the direction Land Rover needed to take with it. There are only so many people you can sell a niche vehicle like the old Defender to, after all. 
Anyway, if you can't be bothered to read any further, let us just tell you now that the new Defender is blindingly good, the breadth of its ability almost otherworldly. And oh yes, it's also quite the charmer…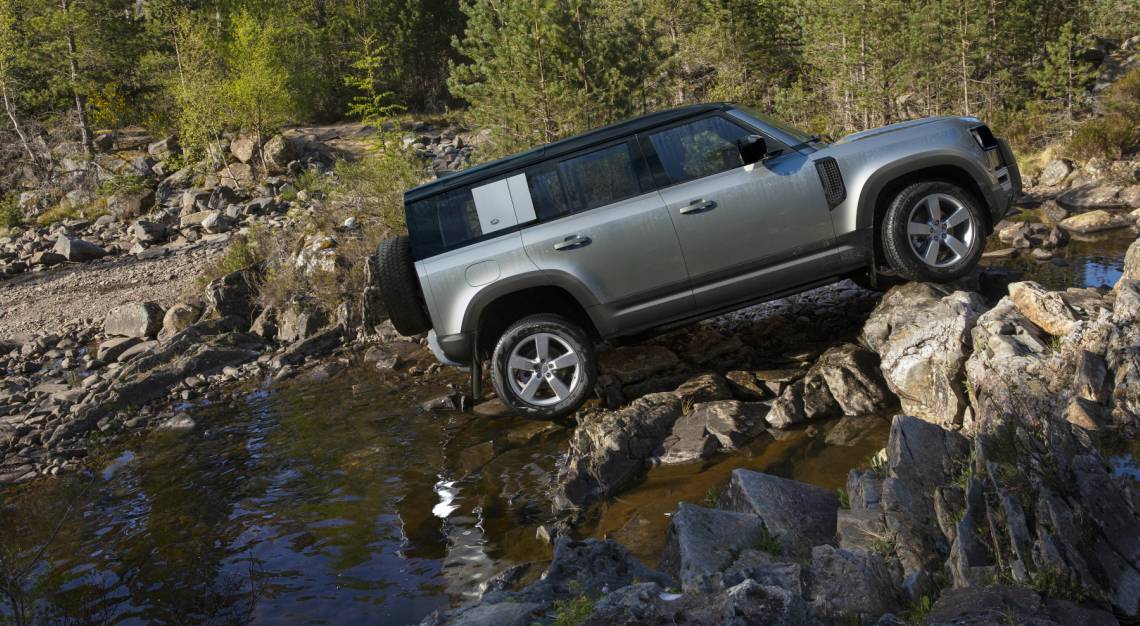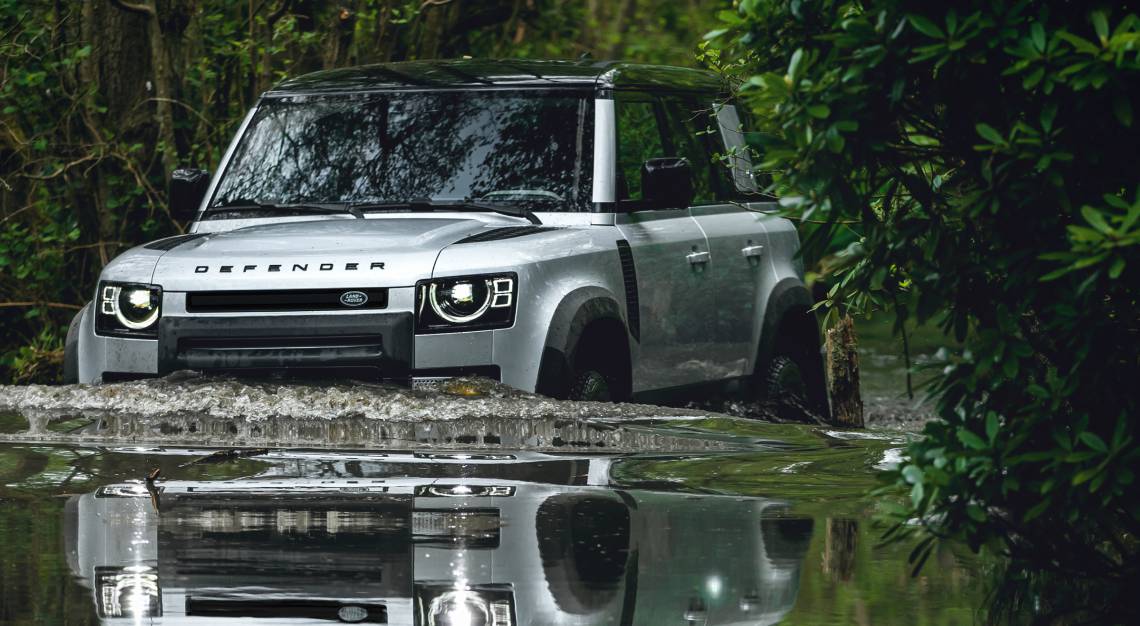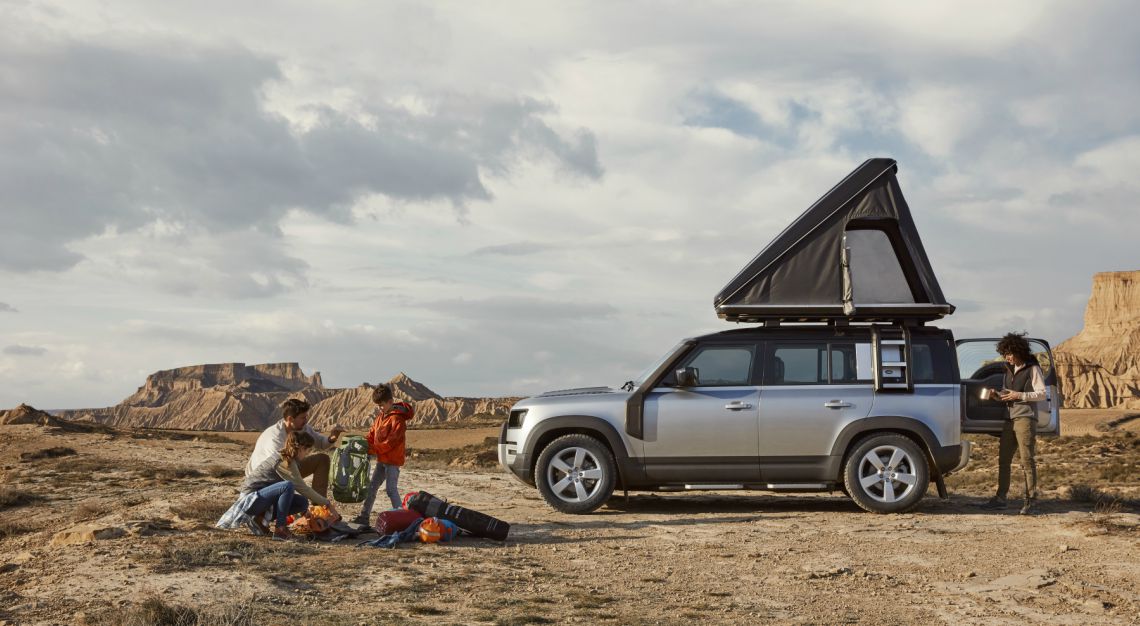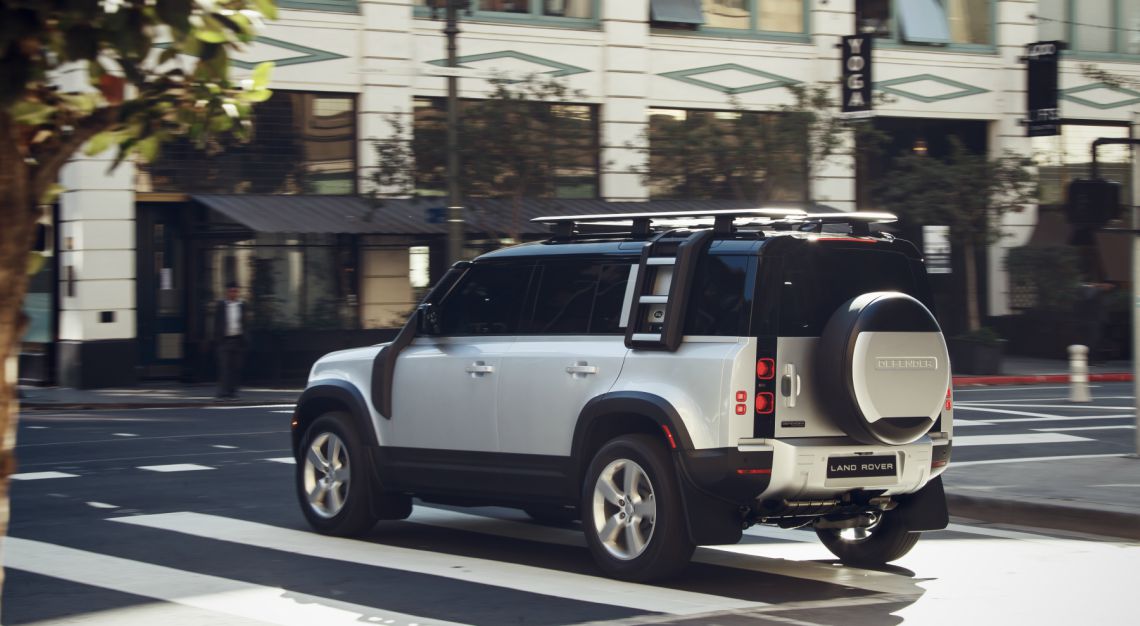 Why you should buy it:
It's a real head-turner
Even if you can't find anything else good to say about the new Defender (and we can assure you that you can), you'd be hard-pressed to say it's ugly. Well, to be fair, it's not conventionally good-looking, but it looks like a science-fiction rendition of the old Defender, which is probably exactly what the designers at Land Rover were shooting for with this. Oh, and it also has presence, lots and lots of presence. It's a bit like walking into a room looking like you're about to attempt a summit of Mount Everest. You'd look a bit silly, yes, but there's no denying the look at least is dead cool. 
It feels indestructible
According to Land Rover, the Defender's interior is made with materials that are hard-wearing, long-lasting and can be hosed down if the need arises. Now, we can't attest to how true this is, given we didn't tromp through a muddy field before returning to it, but it does at least look the part. Exposed bolts are everywhere, as are rubberised materials and what is quite possibly the most solid-feeling plastic we've ever experienced in a car outside of a Tonka toy truck. There will no doubt be some who won't appreciate the industrial vibe, but we love it.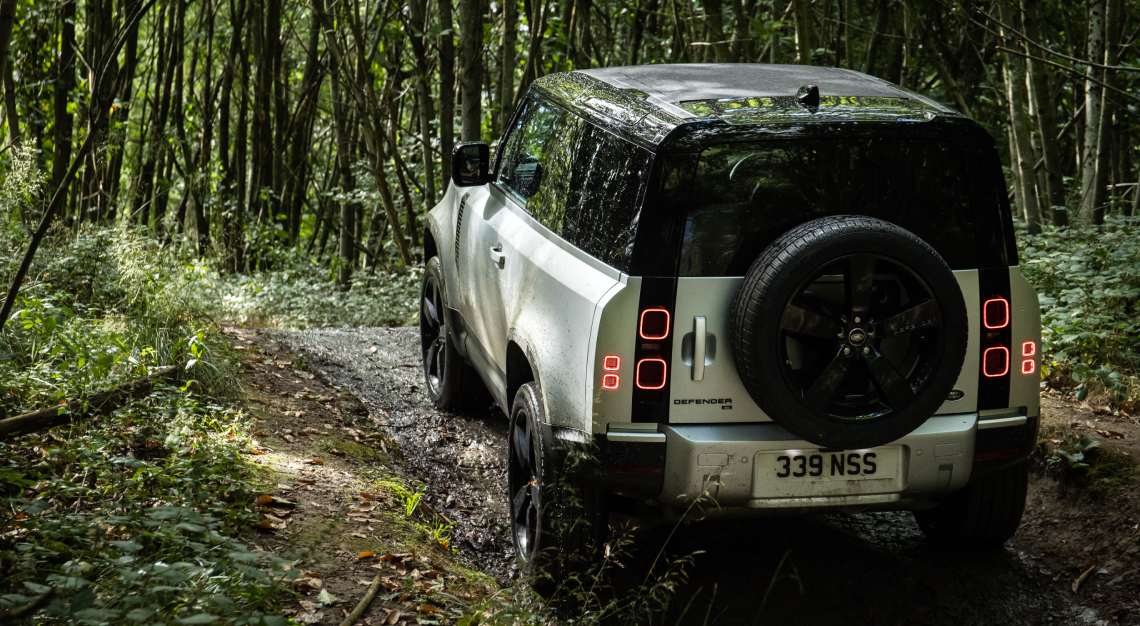 It'll take you (almost) anywhere
According to Land Rover, the new Defender has, like its predecessor, supreme off-roading prowess. The best approach/departure angles, the most wading ability, the most advanced all-wheel-drive system, and so on. Granted, most of its buyers won't come close to utilising even a tenth of its potential, but that's not the point. It's the same with buying a pair of pants with a lot of pockets. It's not like you're going to need (all) the practicality it offers, but it's the promise of said practicality that's so enticing. Ditto the new Defender. 
No, really…
Where the old Defender excelled off-road, things sort of fell apart for it (not literally, don't worry) once you showed it some smooth tarmac. It was noisy, it creaked, it heaved and generally behaved a bit like a truck… which in a sense, it was. The new Defender couldn't be further from that, even when shod with knobbly, semi-off-road tyres as our test car was. The Defender is quiet, composed and most surprising of all, it even handles in a fairly tidy fashion. It's heavy, tall and the steering wheel is enormous, but if you decide to push it, the Defender will acquit itself well.  
It's just so special
Quite possibly the best thing about the Defender is its magical ability to make every drive feel special. It just offers such a singular experience that it's difficult to draw parallels with anything else on sale at the moment. There are the hardcore off-roaders like the Jeep Wrangler and more roadgoing crossovers, but the Defender is quite possibly the only one that does both bits equally well.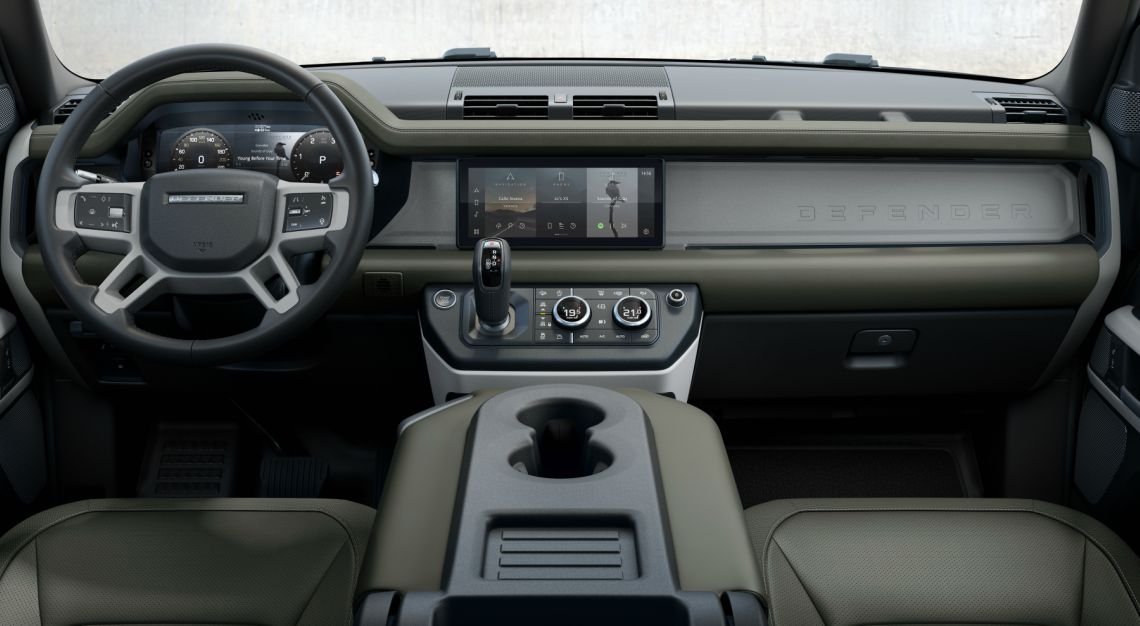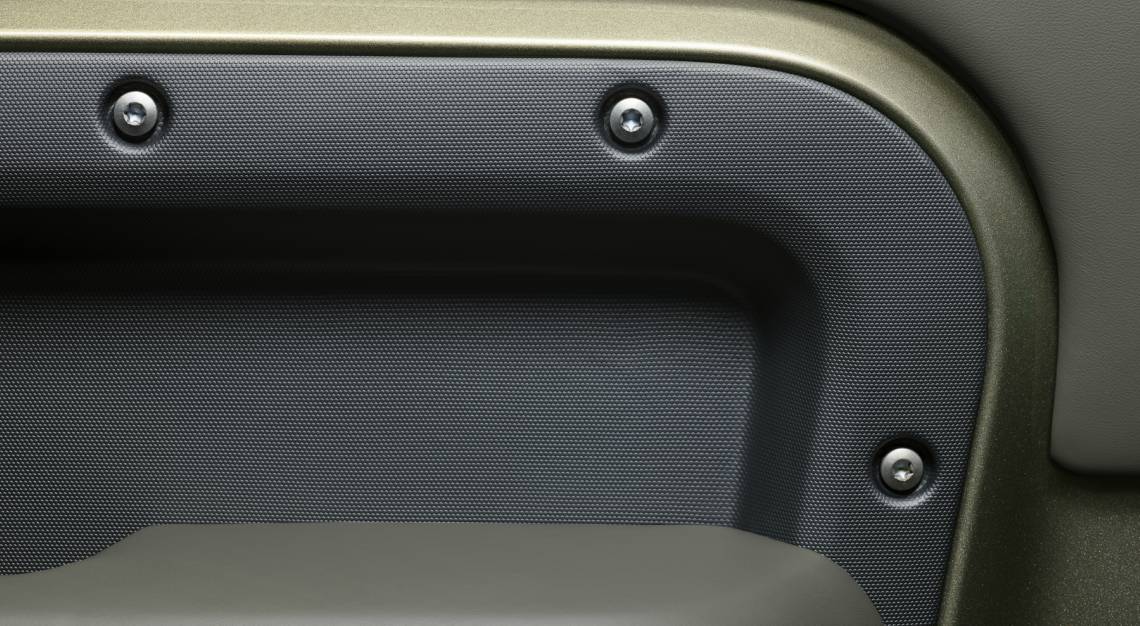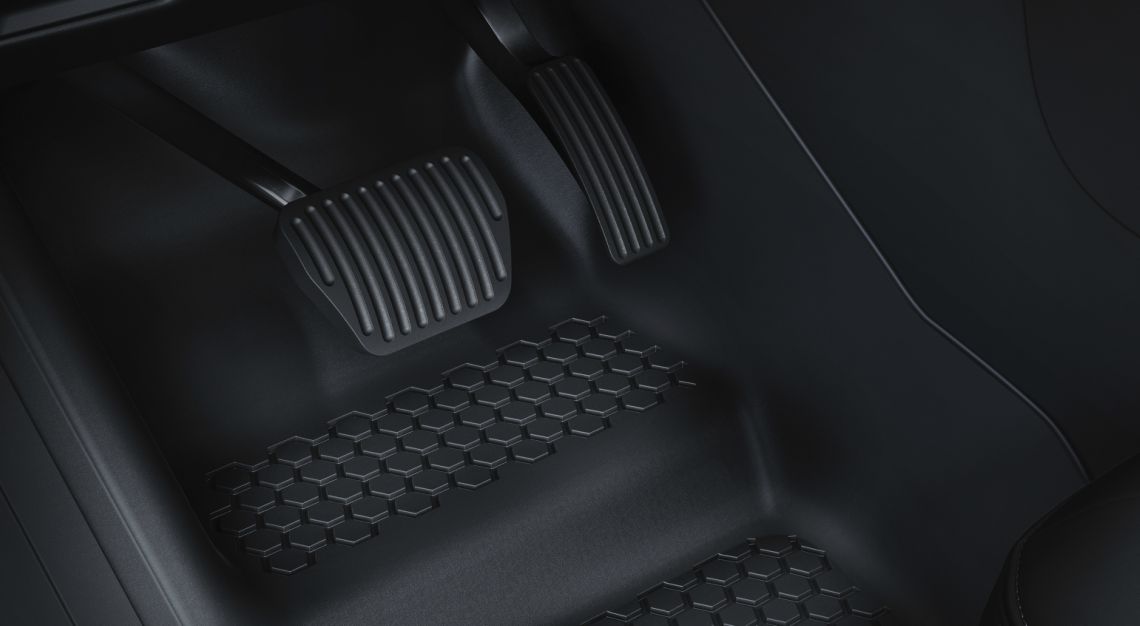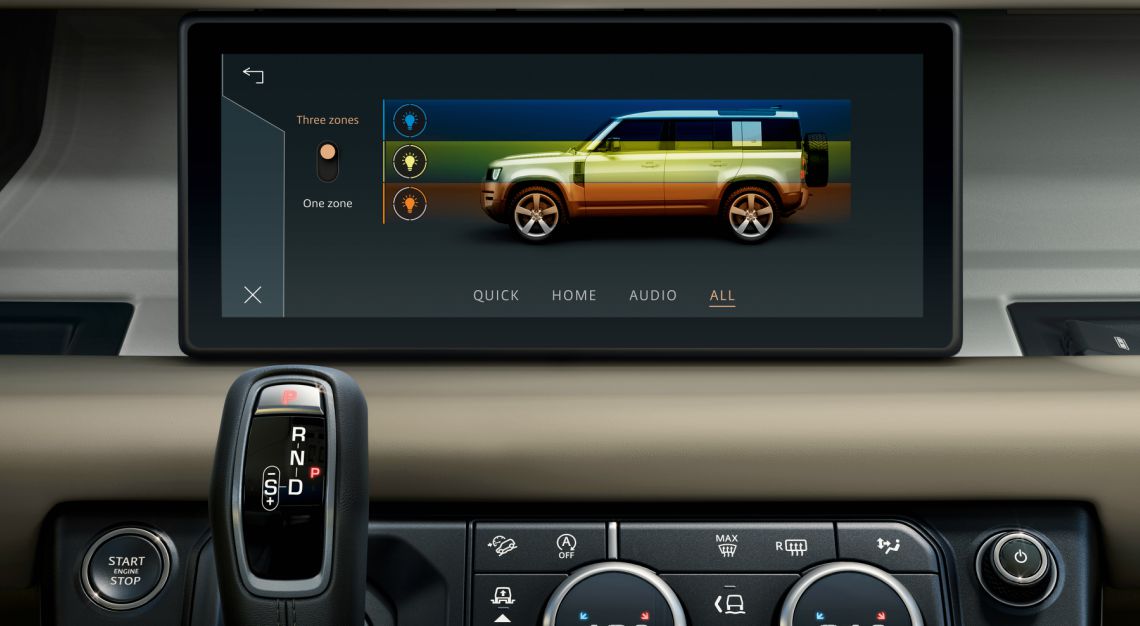 Why you shouldn't:
It's kind of expensive
Remember what we said earlier about the Defender being a premium vehicle? It's also got an attendant premium price tag. Yes, the one we drove was the range-topping First Edition variant, equipped with a three-litre inline-six engine with 400hp and loaded with all the bells and whistles you could want, but still, S$314,999 is a fair chunk of change. Eventually, a lower-priced one powered by a two-litre four-cylinder, and one with three doors will arrive, but don't expect it to cost any less than S$250,000. 
It has a range of expensive options
It doesn't end there, however. The Defender also has a range of (fairly pricey) optional extras for it. You can add on wheel arch extensions, a snorkel-style air intake, mudflaps and even a decal for the bonnet. Just to give you some idea, the aforementioned decal costs S$402, and it only goes up from there. See, we said it was a premium vehicle. 
It's not the most practical
Wait, what? The rear bench is roomy enough for three, other interior configurations include a third row of seats, and you can also have your Defender with a central jump seat in between the driver and front passenger. There's also plenty of boot space, with its tall, boxy form affording 1,075 litres with the rear seats up and a staggering 2,300 litres with them down (in five-seat format). So, if it's not about people or luggage-hauling ability, what is it, then? Well, the Defender is really tall. Without the optional roof rack, it'll already barely squeak into multi-storey carparks (and even then, it's kind of dicey), but with that on the car, you can forget about parking it anywhere but open-air carparks without maximum height gantries.