V-Zug's brand-new flagship showroom in Singapore is now located at Ion Orchard
For over a century since its founding in 1913, Swiss luxury household brand V-Zug has consistently been developing and producing state-of-the-art kitchen and utility room appliances, placing style, innovation and sustainability at the fore.
Nowhere is this more ably demonstrated than at the brand's new flagship showroom at Ion Orchard. Designed by Gabriel Castelló Pinyon, V-Zug's head of brand displays for international markets, and local designer Peter Tay, the showroom is reminiscent of a minimalist private residence, with a matt grey palette very much in line with the V-Zug aesthetic.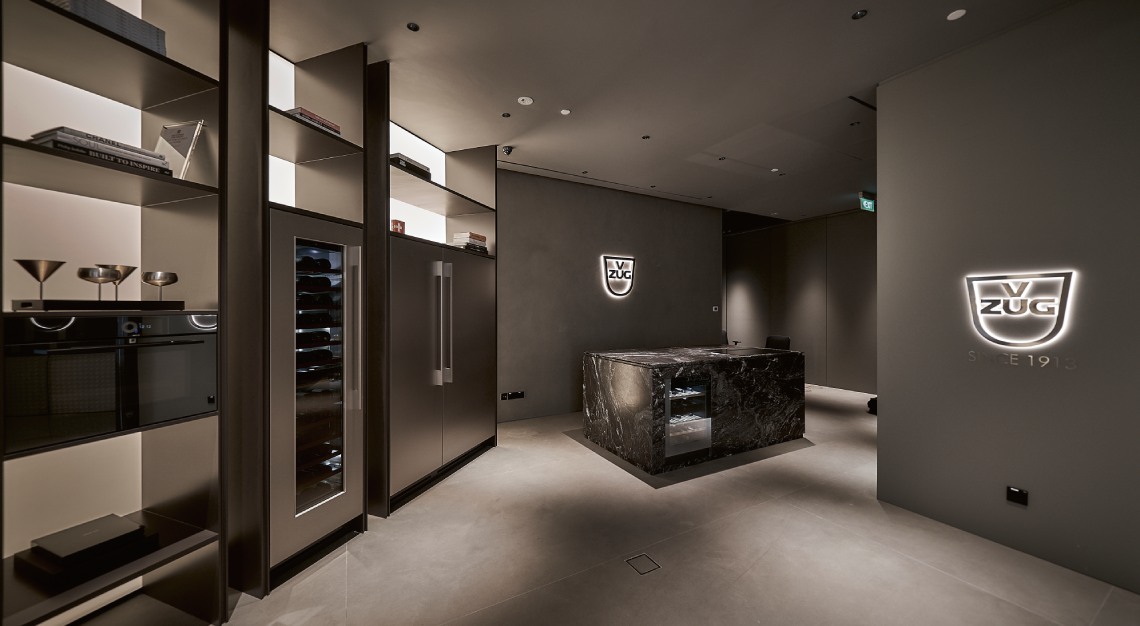 Homely touches like shelves decked with coffee table books are abundant, as are the use of eco-conscious materials. If the front desk, an island made of Black Forest granite, looks familiar, that's because it was previously featured in the former V-Zug Zugorama showroom at Scotts Square. So, too, the Antonio Citterio lounge sofa and Jeffrey Bernett armchairs, which have settled down comfortably in their new abode. The floor lamps by Michael Anastassiades consist solely of natural finishes, and even the floor covering by Inalco is made of naturally occurring, mineral components.
Venture further and you'll find a stunning kitchen and dining area, where expert culinary classes and training workshops will be held by V-Zug's brand ambassadors. The space is well-lit by natural daylight from three-metre-high floor-to-ceiling windows looking out to Patterson Road. A 12-seater dining table by Patricia Urquiola occupies centre stage, accentuated by a four-metre island, Gino Sarfatti Wireflow Chandeliers and a full-scale wet kitchen in the backdrop.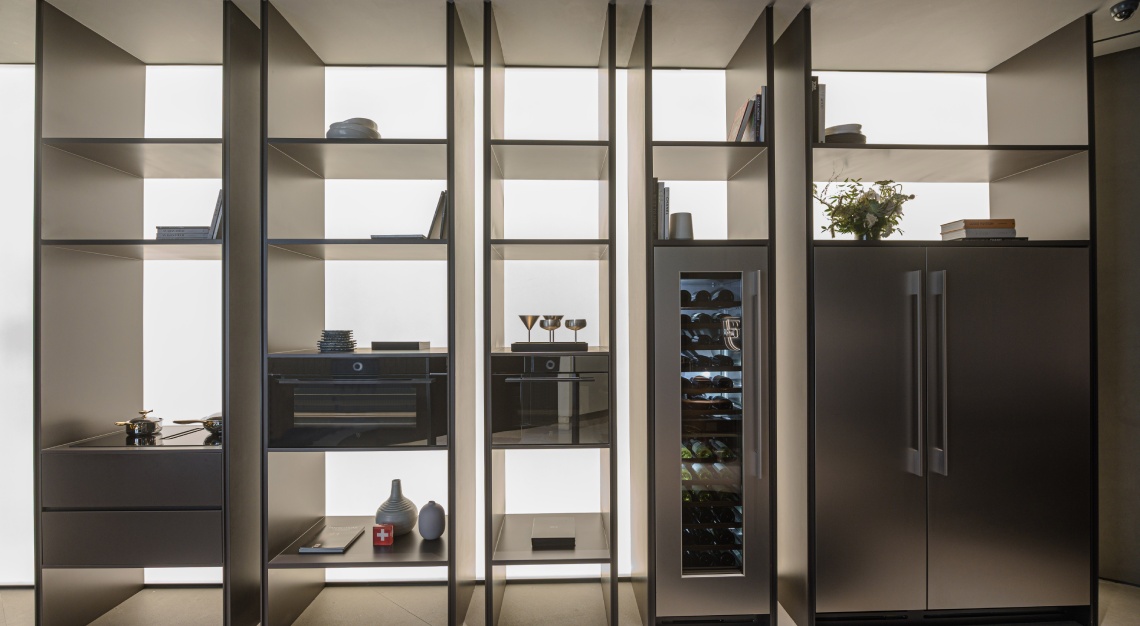 All throughout, V-Zug's range of stellar appliances from ovens and refrigerators to induction hobs and dishwashers, are cleverly concealed in drawers, cabinets or behind doors, integrated harmoniously with the well-composed interiors.
A further demonstration of the brand's commitment to sustainability lies in the fact that all new V-Zug products now come with a lengthy 10-year warranty, and can be fully dismantled and recycled at the end of their life cycles. Those who make a purchase will also receive an exclusive two-year access to V-Zug's Gourmet Academy, which features complimentary workshops and culinary masterclasses with notable brand ambassadors. The most recent addition being chef Emmanuel Strooban, chef-restauranteur of two Michelin-starred Saint Pierre.
Take a look at three must-see highlights during your next visit to V-Zug's new flagship showroom: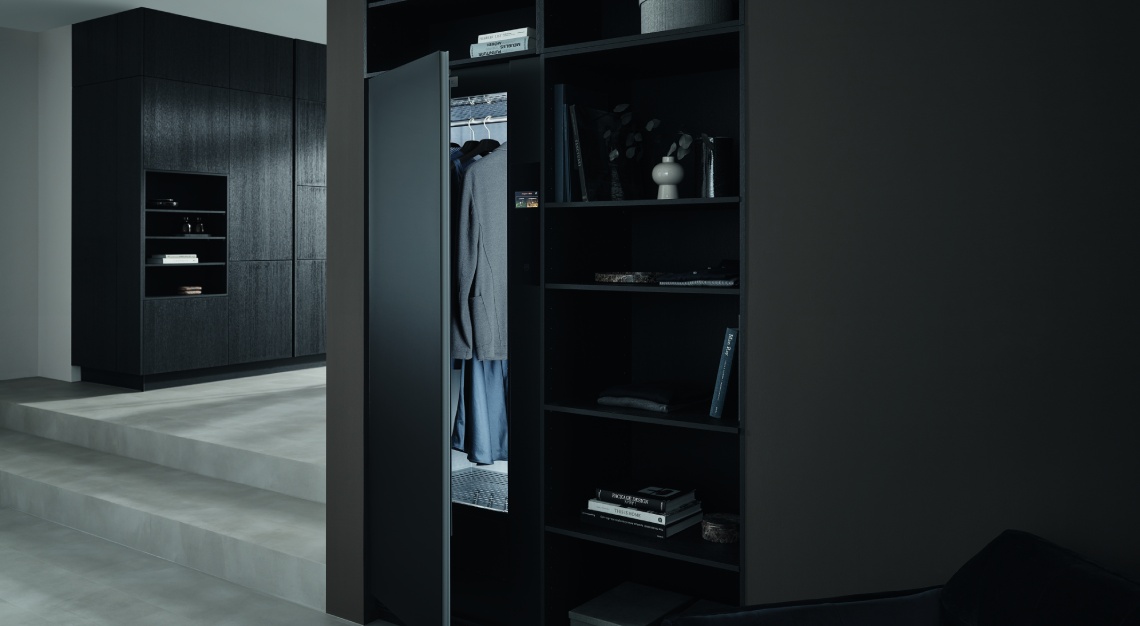 Refresh-Butler
Your prized garments deserve the best care, served only at the behest of V-Zug's Refresh-Butler. He or she—whichever pronoun you prefer—will keep even the most delicate fabrics like cashmere and silk impeccably fresh, dry, crease-free and sanitised. It's also versatile enough to be built into a cabinet system or installed free-standing.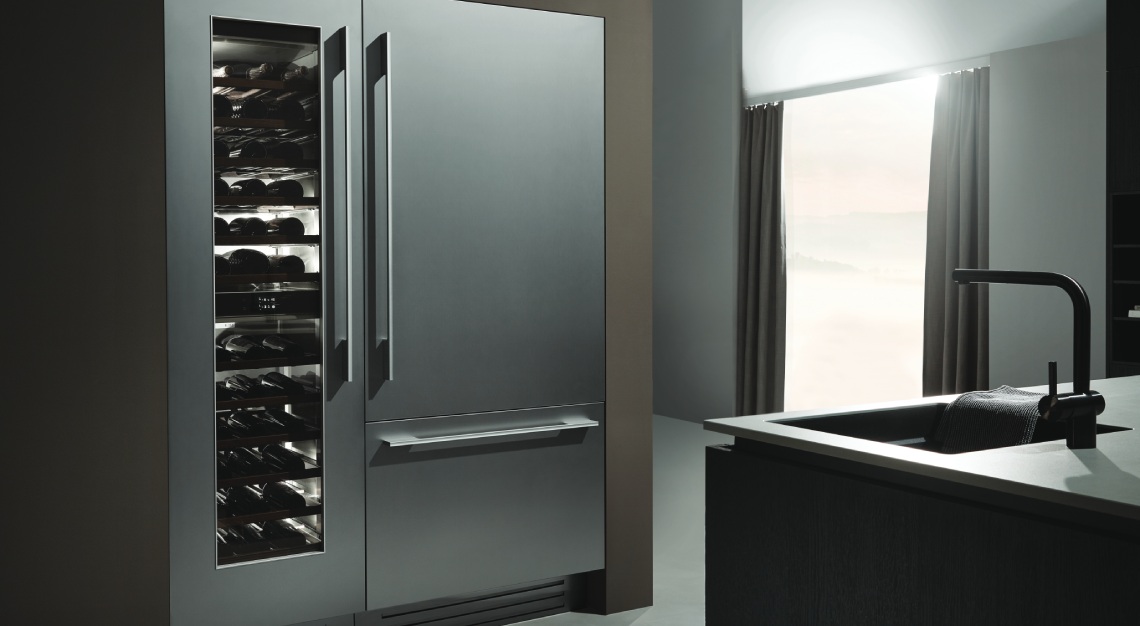 CombiCooler V6000 Supreme
Functionality meets form in V-Zug's top-notch range of refrigeration appliances. An InfinityShelf system allows you to freely modify its internal layout, while soft-telescopic runners mean its aluminium drawers can be fully extended for easy access. If you wish, the freezing compartment can be converted into a fridge thanks to the MonoFridge function.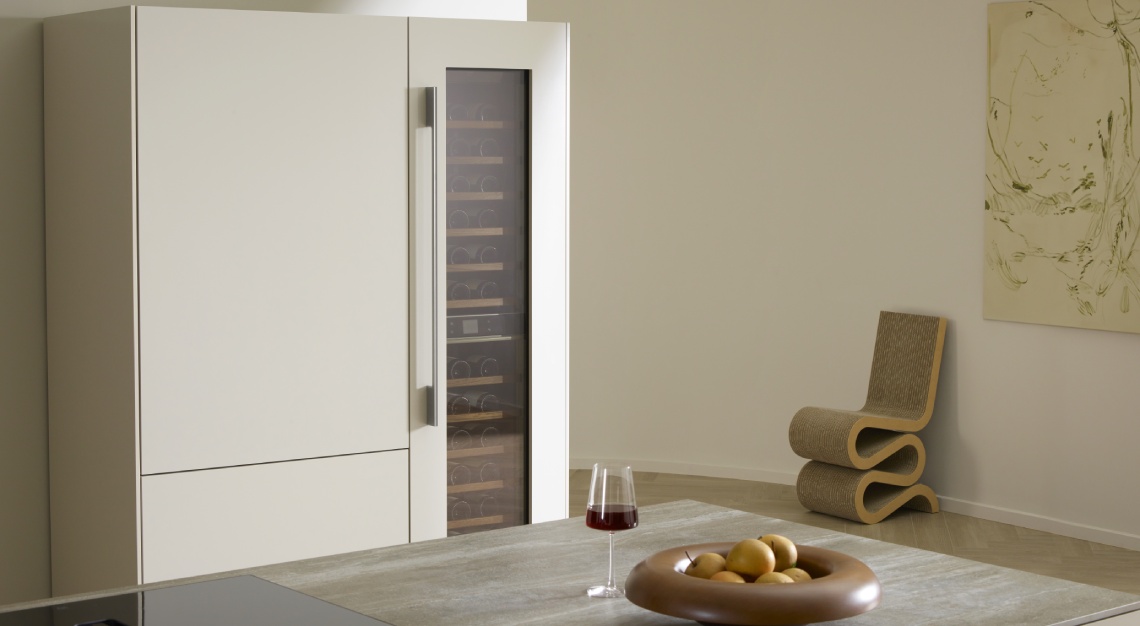 WineCooler V6000 Supreme
Completing the Supreme range, this spacious wine cooler has shelves carved out of natural wood, so your finest wines will look just as good as they taste.