The sleek smart steamer keeps your garments looking sharp
Imagine having a genie in your wardrobe. This unseen figure receives clothes you've just worn, and minutes later, delivers refreshed, straightened garments back to you. Meet that genie, Samsung's AirDresser – a wardrobe that promises to clean and decrimp your clothes.
While not a replacement for the washing machine and iron, the AirDresser is designed to take clothes that have been lightly worn and refresh them without the wear of washing.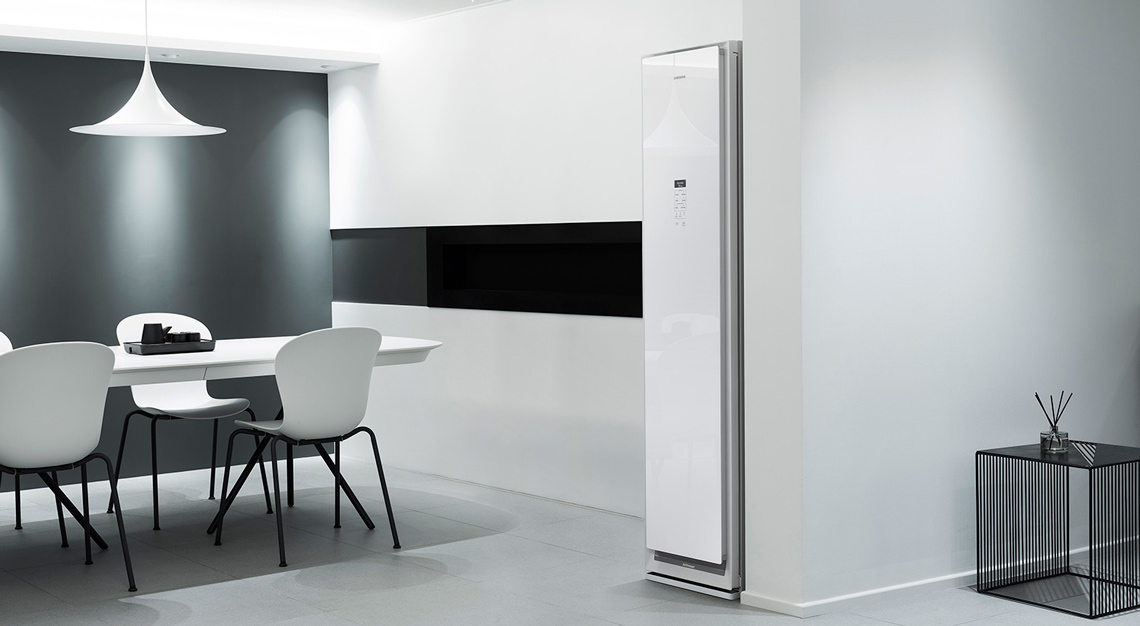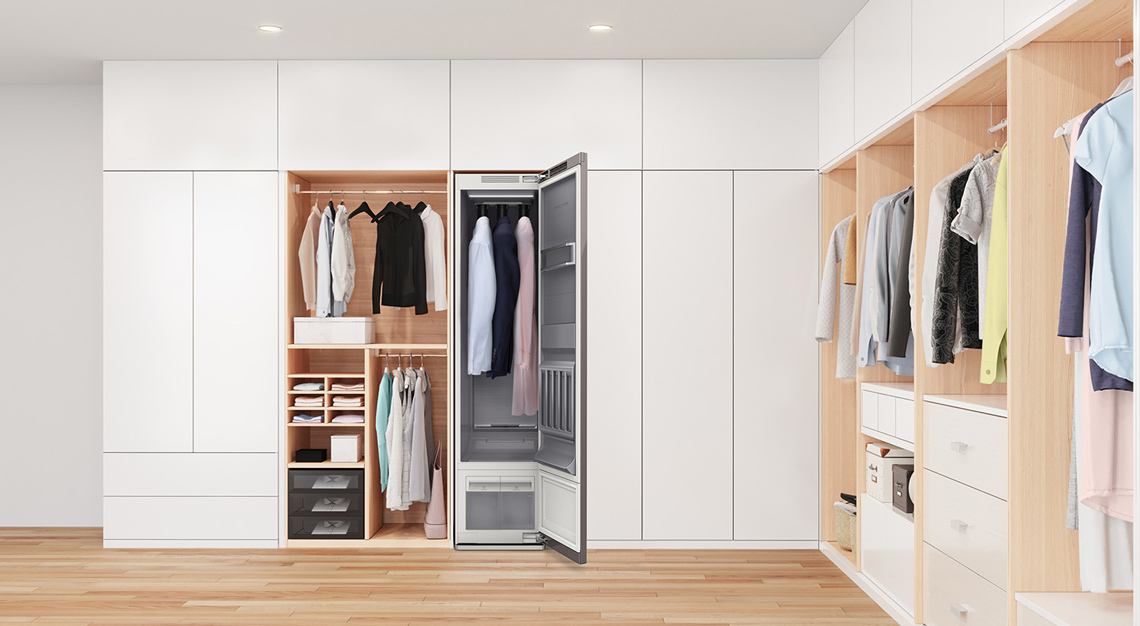 The concept is straightforward. Place your clothes – blazers, shirts, pants, t-shirts or even shoes – on the AirHangers, close the locker-like system and set a cycle. The machine will do the rest, using heat and steam to remove dust and odours caused by sweat, smoke, cooking and more.
"With AirDresser, we're helping users to quickly and easily refresh and care for their clothes while also enjoying the peace of mind that comes with the elimination of dust and odours," says Jeremy Senior, Samsung Australia's head of consumer electronics.
The cleansing cycles are as short as 20 minutes and beyond the odour refresh, the high-temperature steam gets into the fabrics, sanitising garments from bacteria, viruses and allergens. All of this, while straightening your clothes out – limiting the laborious need for ironing.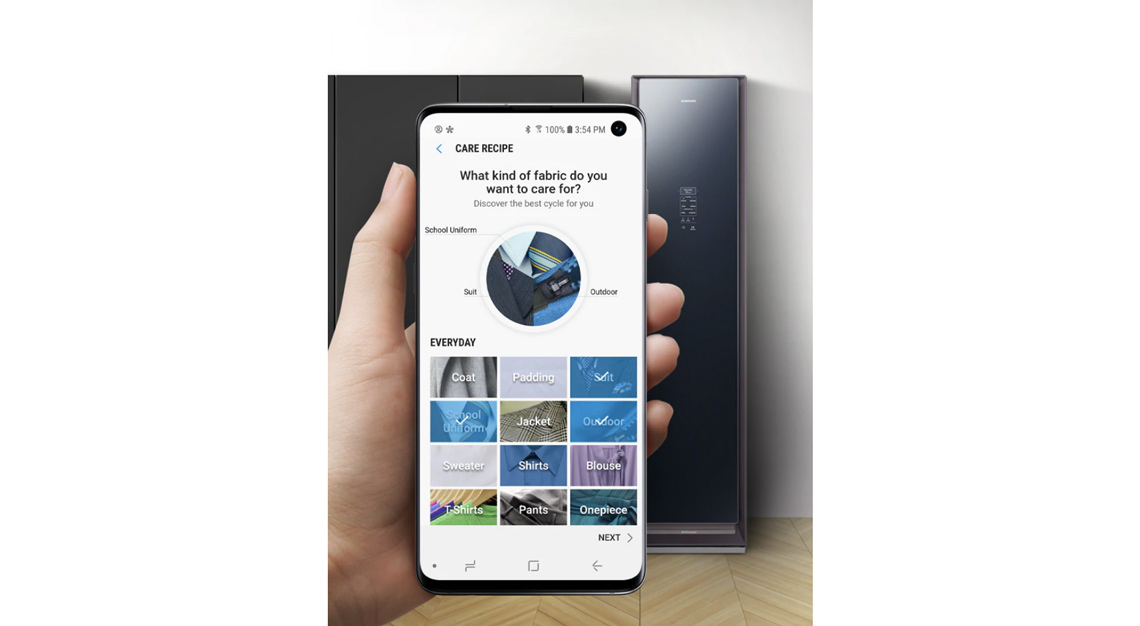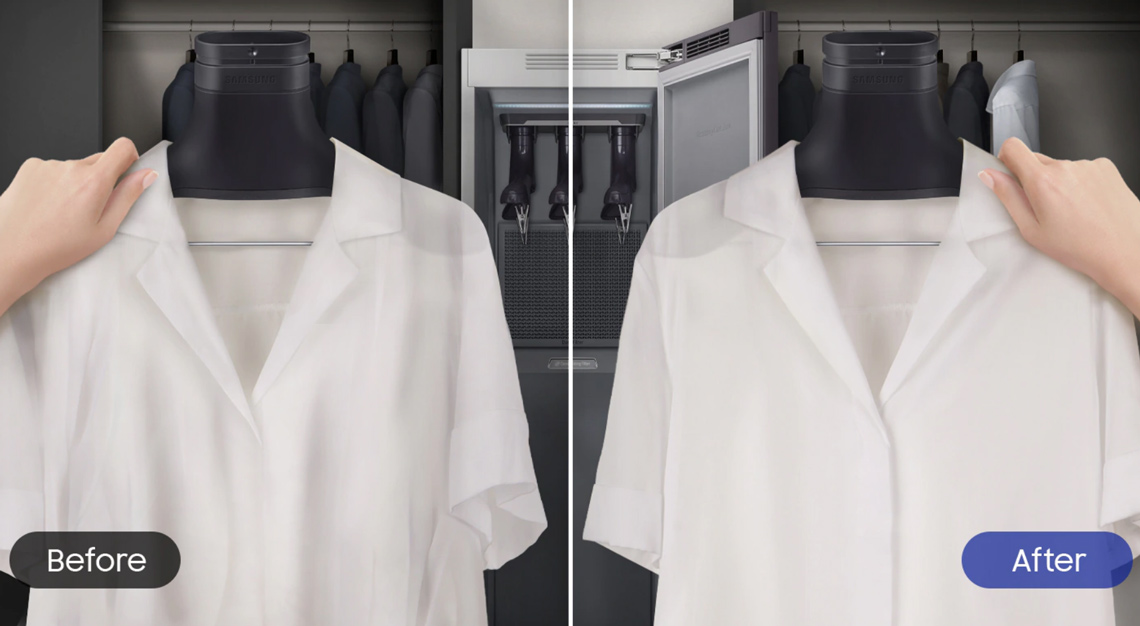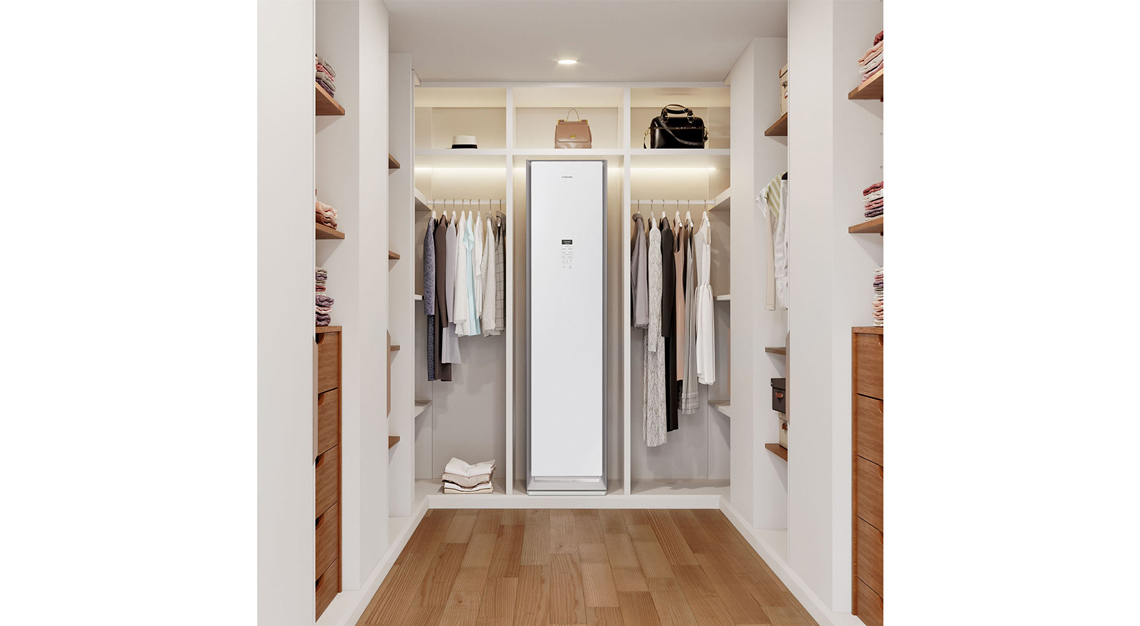 Available in a white finish, the sleek AirDresser stylishly integrates into your wardrobe or home. It doubles as a dehumidifier, and is also designed to dry clothes at a low temperature while minimising heat damage and shrinking.
It's also a smart device that can be operated via SmartThings – Samsung's smart home platform – allowing you to select your cycle either through the built-in display or your smartphone. If you're unsure which cycle works best for a chosen fabric, as finicky as clothes care can be, the AirDresser will recommend the perfect cycle for each garment, along with which garments can be combined together.