quality street
There's a saying in the English language: quality endures. Seasons may change, kingdoms may fall, people may pass, but quality endures; and is worth investing in. It is perhaps a saying that might give some comfort as the British contemplate the existential dilemma that is Brexit, and also anybody looking to invest in the UK, particularly in property. The idea is that even with the known unknowns ahead, real estate in London will retain its strength by sheer virtue of position, prominence and proximity. It is certainly relevant to Lincoln Square, the London debut of India's largest property developer Lodha Group.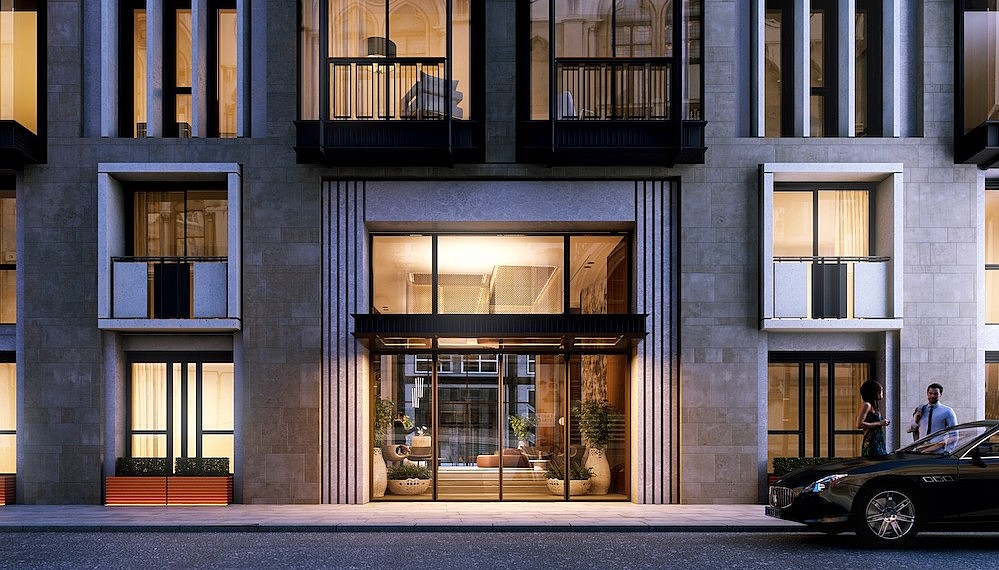 Vote of confidence
"Surprisingly, we have not actually seen a dip in interest," says Philippa Bromley-Martin, Sales Manager at Lodha UK, noting that Lincoln Square – a green sanctuary surrounded by the dynamism of central London – was launched before the Brexit vote. "In fact, sales have actually picked up. We have had a lot of local British buyers, and overseas interest is still strong, because of what Lincoln Square is. Oh, and the fall in the pound, of course," she continues, musing that at this, the highest level of the London property market, interest is still strong because fundamentals are strong.
Design identity
There are many qualities of Lincoln Square to buttress its appeal. It is a rare island site, built from the ground up into a ten-storey new build. Designed on the outside by PLP Architects to blend in with the historical buildings of Holborn, the interiors are Spanish wonder designer Patricia Urquiola's first London residential project. Responsible for the communal and amenity spaces (including a private dining room, cinema, gym, pool, children's room and lobby), Urquiola has blessed Lincoln Square with the sort of throwback easy living luxury she is known for. With concierge service by Rhodium and landscaping by Gustafson Porter, every pore in Lincoln Square's marble and stone edifice exudes quality.
To say nothing of the apartments themselves. Consisting of 202 units split across four wings (North, South, East and West), ranging from 414-square foot studio flats to a 3,200-square foot penthouse, design studio Bowler James Brindley have created residential concepts rooted in British luxury in an appeal that is international. With views either of the expansive garden square or of London, the space has been designed to merge with the intellectual, erudite vibe of the neighbourhood. But wait, there's more. Right outside the window.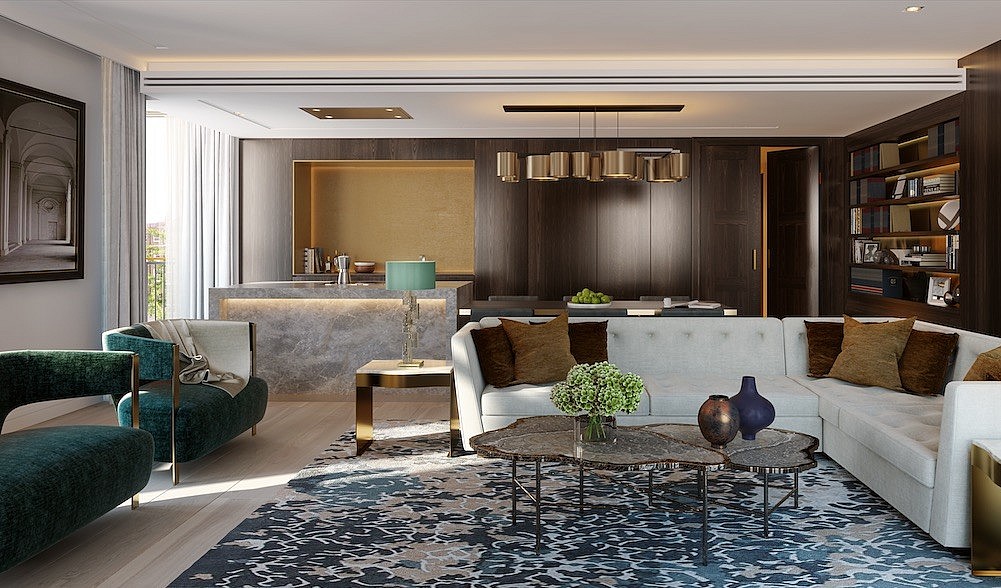 On equal footing with its neighbours
Surrounding Lincoln Square is the beating heart of British justice, including the Royal Courts of Justice, New Court Chambers and the Thames and Lincoln's Inn Fields. Beyond these concepts of democracy and justice are some of London, and the world's, finest educational institutions, including the London School of Economics, University College London and King's College London. Your feet may also carry you along paths trodden by Shakespeare and Dickens to the British Museum, chronicling the history of the world, or to the retail meccas of Covent Garden, the Strand and Oxford Street. And, of course, the Square Mile – the City of London.
Launched in phases, with two more yet to come, Lincoln Square has a targeted completion date of late 2018. Prices begin at £895,000 (S$1.58 million). That might sound dear, but Lincoln Square has a constellation of reasons to justify its price tag. There are many motives that make Lincoln Square appeal – a home around the corner for a legal professional, a residence for those pursuing higher education, or just the sheer joy of living in Central London – but all are rooted in one thing: quality. In the site, in its surroundings and in the country. And quality endures.