THE FIVE-STAR HOTEL IN malaysia's CAPITAL showcases new working spaces in the city

Perhaps one of the most interesting features of Grand Hyatt Kuala Lumpur's refreshed Poolside Residence and Poolhouse is its proximity to greenery and the outdoors. In conceptualising the new space, architectural and interior firm G.A. Design has cleverly used the poolside setting and landscaping to confer a relaxing ambience to the new areas.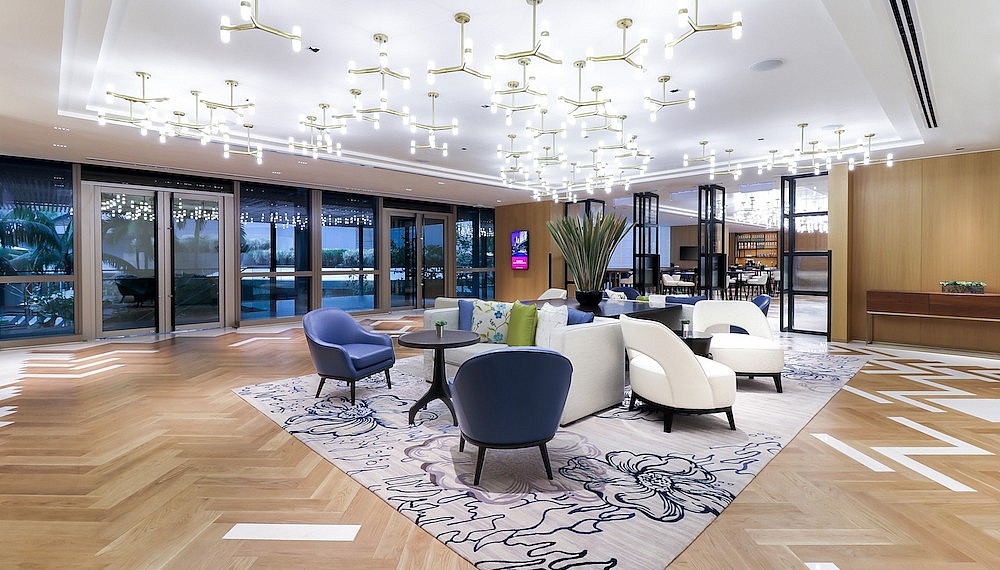 The Poolside Residence is a collection of five private event rooms, with floor-to-ceiling windows and a modular construction which allows all five rooms to be combined; offering a total of 765 square metres of space – with capacity for 170 guests for banquets, and 240 for cocktail receptions. An adjacent gallery dazzles with gold and brass lighting to welcome guests, while the adjoining Loft Kitchen is a great place to host coffee breaks and freshly prepared meals.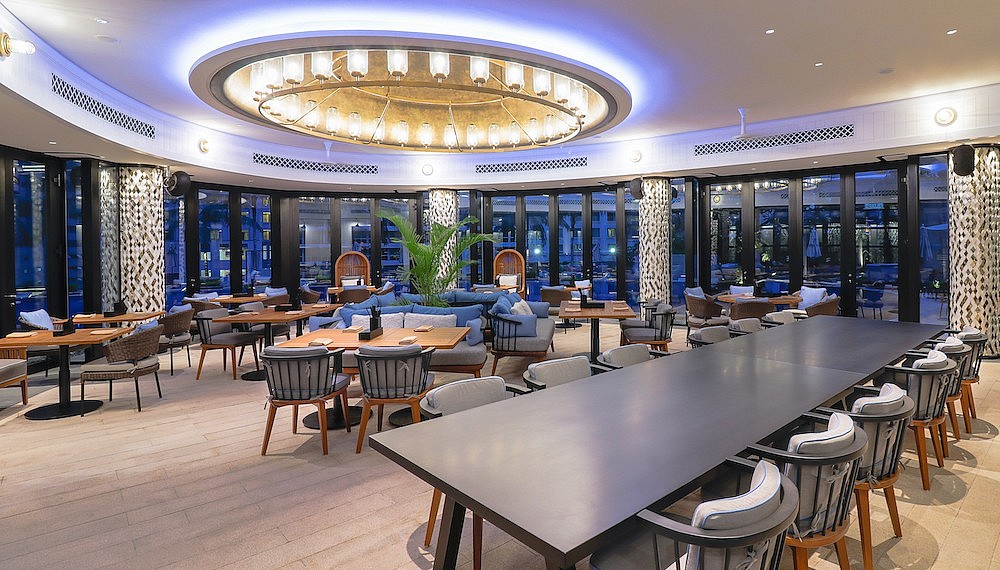 For that sense of alfresco with indoor comfort, the Poolhouse artfully combines both qualities in an ultra-modern and yet, tastefully casual restaurant. Across 150 square metres, the space functions as a dining terrace next to the pool, and is surrounded by tropical plants. A live station for the kitchen enables delicious aromas and the sounds of cooking to whet appetites. This space can be operated as a fully air-conditioned space, or connected to the outdoors with its doors thrown open, ideal for BBQ-styled parties in the heart of Kuala Lumpur.