This week, we celebrate International Women's Day with the women that we know and the lessons that they can share. Here, the young founder of Thinking Huts weighs in on power, benefiting humankind, and the importance of International Women's Day
Education is a right, not a privilege. We know that, and so does Maggie Grout, a 23-year-old who founded Thinking Huts at age 15. Born in a rural village in China and adopted into an American family in Colorado, it was where she came from that shaped her outlook in life: wherever one is born shouldn't limit their life trajectory, and that every child should grow up to achieve their dreams.
Which led her to Thinking Huts, an international NGO startup that aims to tackle the global education crisis with 3D printing, to bring schools to communities in need. In 2022, it built Madagascar's first 3D-printed school with the help of architectural-scale 3D-printing, which speeds up the process without compromising on infrastructural integrity. Most things are locally sourced, too, from the labour and materials to the people running the school. Even electricity is supplied by the sun.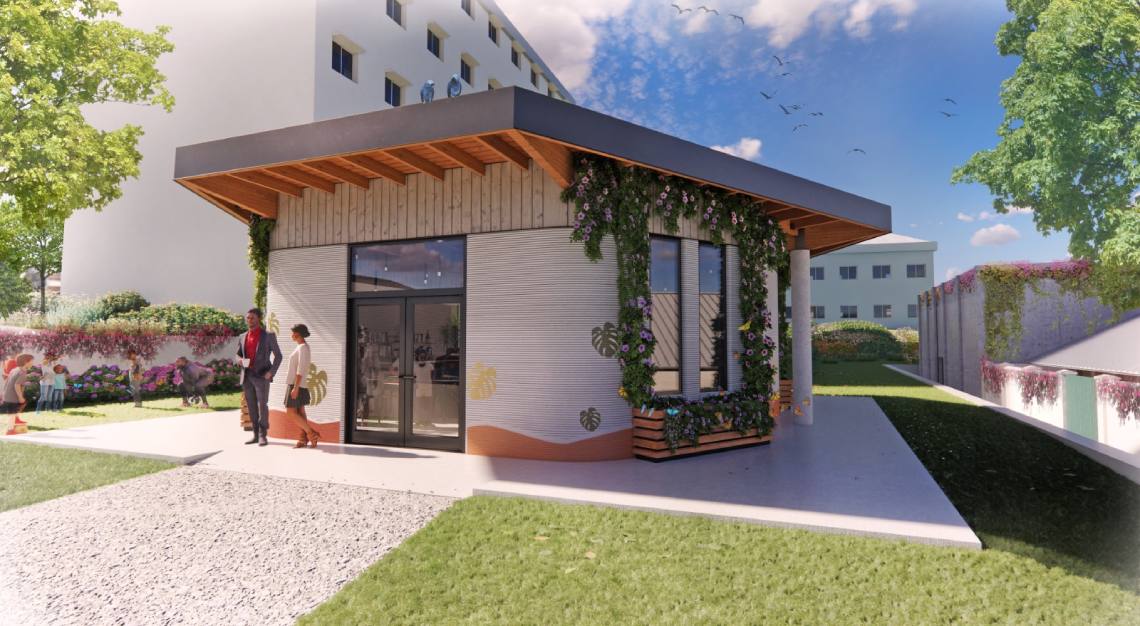 "Education has ripple effects that impact the student, family, community, economy and beyond. Change does not happen overnight, but it [can] impact multiple generations. When we incorporate technology thoughtfully, the impact can be scaled with the necessary resources," said Grout. Change is a process, not an event, and Thinking Huts is already working on the world's first 3D-printed campus, which will serve three villages of children on the west coast of Madagascar. It will also support online learning for students and teachers, and develop seminar programmes (both online and offline) to enhance the educational experience.
We speak with Grout to weigh in on the importance of International Women's Day, the true meaning of power, and benefiting humankind.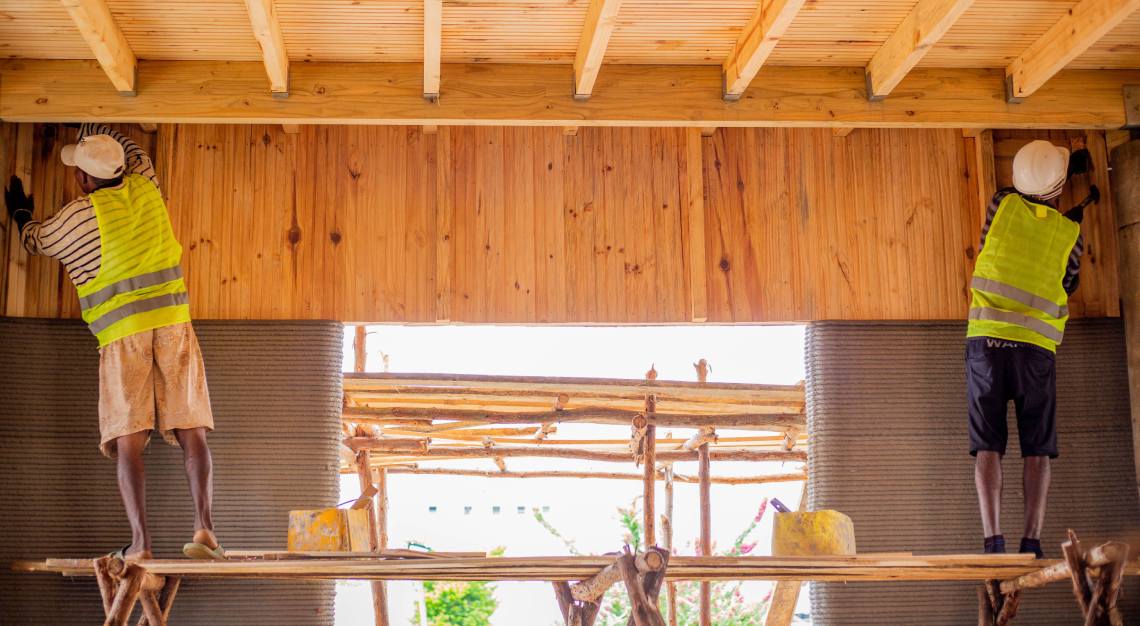 Why do you think it is important to celebrate International Women's Day?
Women are the backbone of society and their contributions often go unnoticed without an expectation of recognition. We need to celebrate women who have shaped the path forward, who are giving life to the next generation, and who are standing to change the relationship dynamic to be rooted in equal partnership. 
Do women support each other enough?
I believe that there is still room to foster a societal norm where women celebrate each other's accomplishments. There is a tendency for some to view success as a zero-sum game, but there is a reality that exists where when one succeeds, then so does everyone.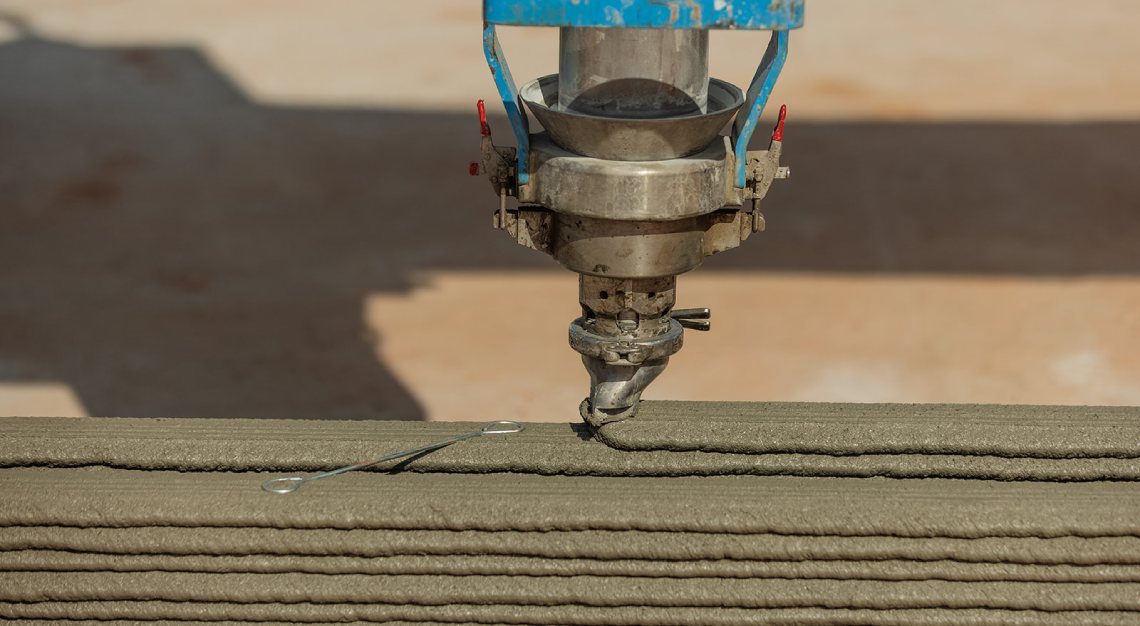 What does the idea of power mean to you?
Power means choosing to do the right thing [even] when it may not be easiest, and looking out for the collateral impacts of the decisions made.
Girl power vs feminism. Discuss. 
I feel both terms are neither helpful nor effective in resulting in change. I'd much rather we shift the conversation to evolve around respect. Physically, men and women are different. But mental acuity levels the playing field if we push systems to see beyond gender and stereotypes of what a leader should look like. 
In what way is Thinking Huts a dream come true?
Thinking Huts is the spark in my mind that was enlightened years ago when I was 15, [that is to] shape a future where every child has the opportunity to grow up and achieve their dreams. Intuition guided me in how we could leverage thoughtful innovation in the form of architectural scale 3D printing to construct schools in a fraction of the time in harmony with communities where infrastructure is missing. I knew that it was destiny in a way for me to see this dream and vision become a reality. I look forward to building the full dream next: our Honeycomb Campus.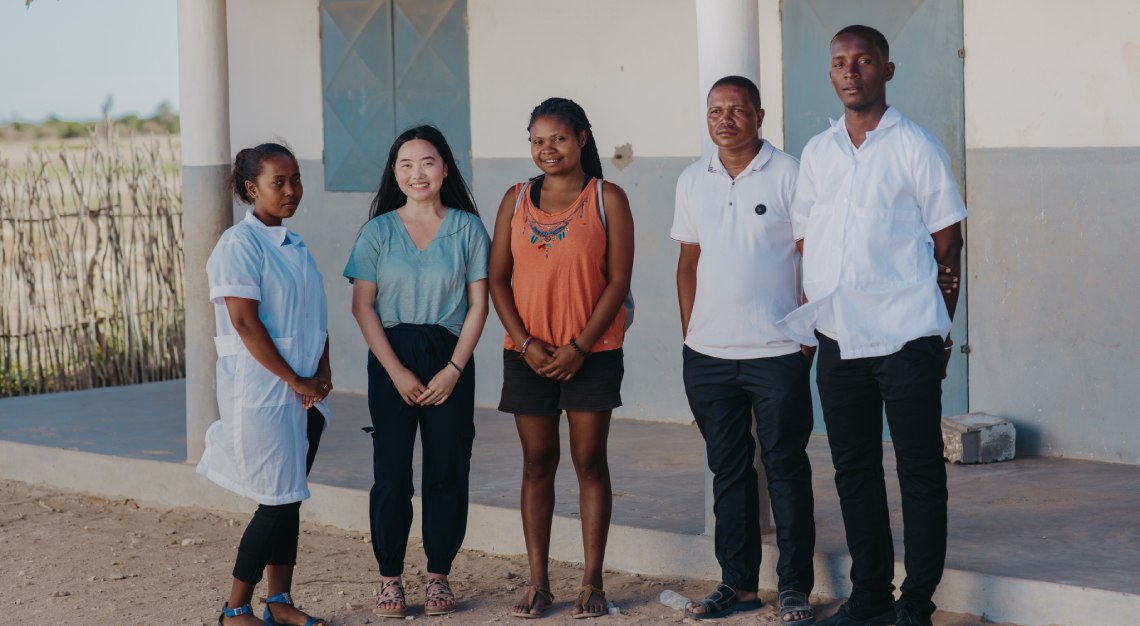 Describe your biggest achievement with Thinking Huts, since the idea was conceived. 
Completing our first 3D printed school, Bougainvillea, in Madagascar after multiple delays and challenges exacerbated by the pandemic. The hopeful and joyful reactions from the community and students meant the most to me. I also balance the role of international project manager so it was a surreal moment to see everything come together after years of planning and learning the competencies necessary to deliver it in the most unpredictable circumstances. 
As a 23-year-old, what wisdom can you share with the rest of us?
Surround yourself with people who genuinely wish to see you succeed, and invest in long-term relationships. Do not let the opinions of others who do not truly know you shape your decisions or worth. Youth is usually associated with naïveté, but in my opinion, it is more of a positive quality. That idealism provides a genuine foundation for others to believe and trust in the change you make in the world. You see life unjaded and more objectively because biases accumulated through the years are less influential.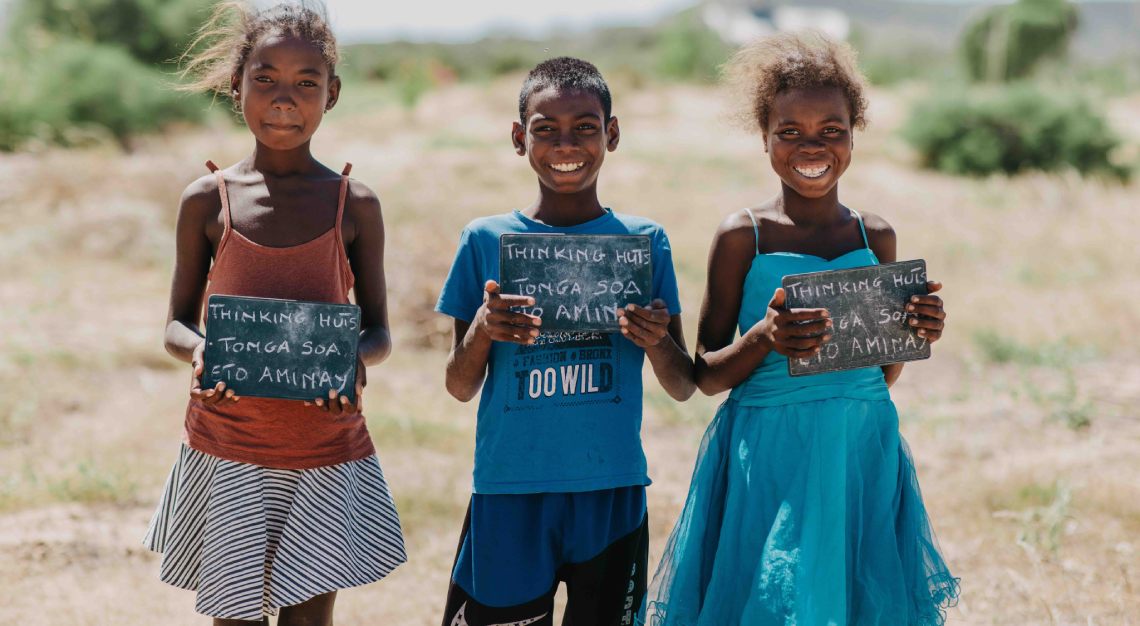 What advice would you give to someone who wants to start a nonprofit?
Begin with what you are truly passionate about and identify a problem that, if solved, could serve to be the greatest benefit to humankind. If you persist through the challenges, your vision will come to life and you will find loyal people along the way who help you achieve it. At the end of the day, the goal should be for the nonprofit to not exist because that means you would have solved the problem. 
If you could have dinner with three powerful women, dead or alive, who would they be and why?
Amal Clooney, Tory Burch, and Whitney Wolfe Herd. 
Amal is inspiring for her work advancing human rights on an international scale, particularly teenage mothers in multiple countries across Africa who often are forced to drop out of school due to existing laws. Tory incorporates empowerment into all her work which I also strongly value and I think it is incredibly impactful that she is trying to embrace ambition as a positive characteristic for women. [Lastly], Whitney's clear vision for a world shaped by kinder interactions and healthy relationship dynamics resonates with how I approach relationships with philanthropic supporters as well.