The six-course menu will acquaint you with a repertoire of native Brazilian flavours
Brazilian cuisine is known to surprise the palate. It generally steers clear of hot spices so as not to kill the essence of the ingredients used, and most food is either fried or slow-cooked to exude the truest form of flavours. To understand all of this better, you might want to visit Origin Grill at Shangri-La Hotel, Singapore, which is playing host to an exclusive gourmet collaboration between MasterChef Brazil Professionals 2017 winner chef Pablo Oazen and resident chef Heidi Flanagan from 10 – 14 September.
For five days only, chef Pablo will be serving up a six-course dinner menu (wine pairings are available) boasting a myraid of native Brazilian flavours, combining signature dishes that led him to winning MasterChef Brazil Professionals in 2017 with those served at his restaurant back in his hometown, Minas Gerais. Here are his three best dishes that portray Brazilian fare at its finest.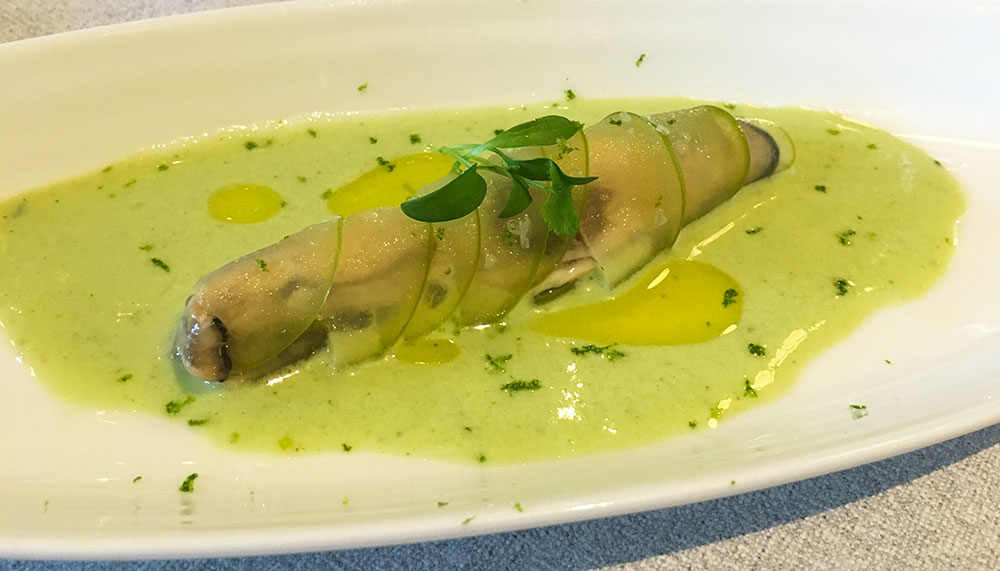 Appetiser: Green Apple Cannelloni With Oyster, Cucumber And Coriander
Chef Pablo won the molecular challenge from the MasterChef series with this dish, so oyster lovers, you're definitely in for a treat here. He wraps fresh morsels of oyster with thin slices of green apples, a play and reinterpretation of the classic cannelloni. The apples slivers, which are drenched with lime juice, are set to sting your taste buds, but refreshing hints of cucumber and coriander will do the trick in diluting the acidity.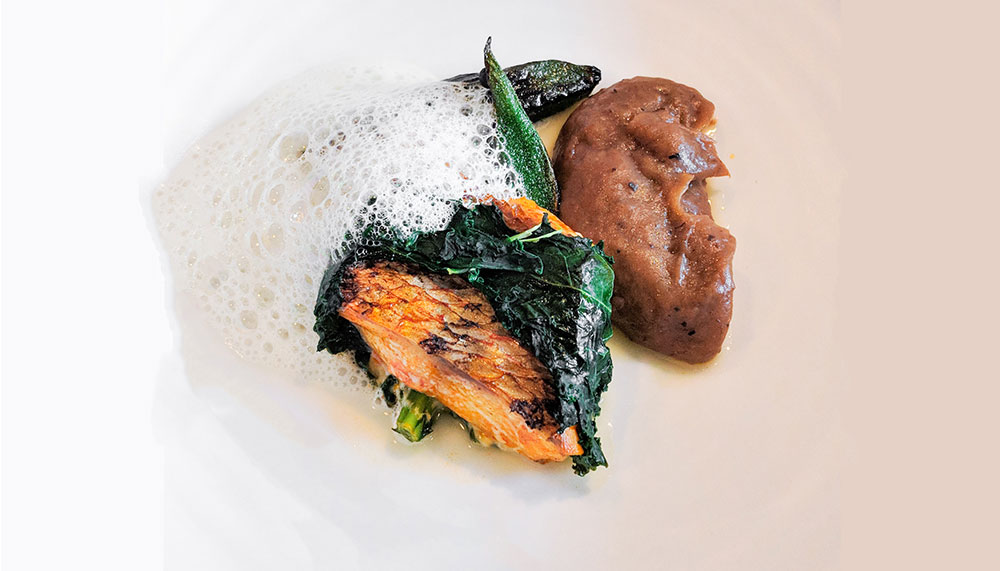 Pre-Main Course: Moqueado Fish, Banana and Okra
Chef Pablo plates a native Brazilian dish, the Moqueado fish (also known as the 'Brazilian fish'), which is wrapped with banana leaves before being cooked. Traditionally, the fish is served together with the leaves. Given that the leaves are inedible, chef Pablo has substituted them with kale instead. I truly enjoyed the ambrosial flavours of the fish, more so with a pairing of sweet banana puree. While chef Pablo wasn't able to secure a supply of 'hearts of palma' (vegetables harvested from the inner core of certain palm trees) for his stint here, he more than made up for it with a side of crunchy, perfectly-seasoned okra.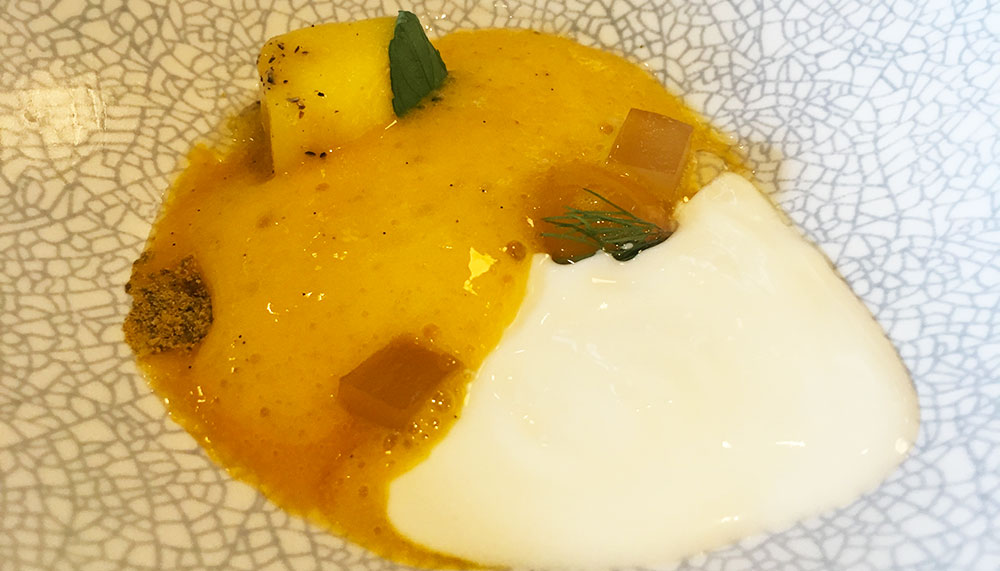 Dessert: Mango, Curd and Honey
At first glance, chef Pablo's Mango, Curd and Honey creation looks nothing more than a bright, gooey muck, but it promises a zesty burst of fruity notes when indulged. Too sweet and citrusy for your liking? The curd actually mellows down the nectarous dessert by adding a nice, creamy touch to it.
Choose between two and three courses for lunch ($54++ and $74++ per person respectively). Dinner features a lone five-course menu (S$178++ per person). Wine pairings are available from $38++.
Origin Grill
Shangri-La Hotel Singapore
22 Orange Grove Road
Singapore 258350
Tel: +65 6213 4398