These watering holes pay homage to our sunny island with locally foraged ingredients and homegrown produce
So you've friends abroad coming to town, and you're dying to show them Singapore. The best way to learn about any culture is through its food and of course, drinks. Feed them and show them what peculiar concoctions some of our bars can do with Asian produce. Think durian, chilli powder and kaya.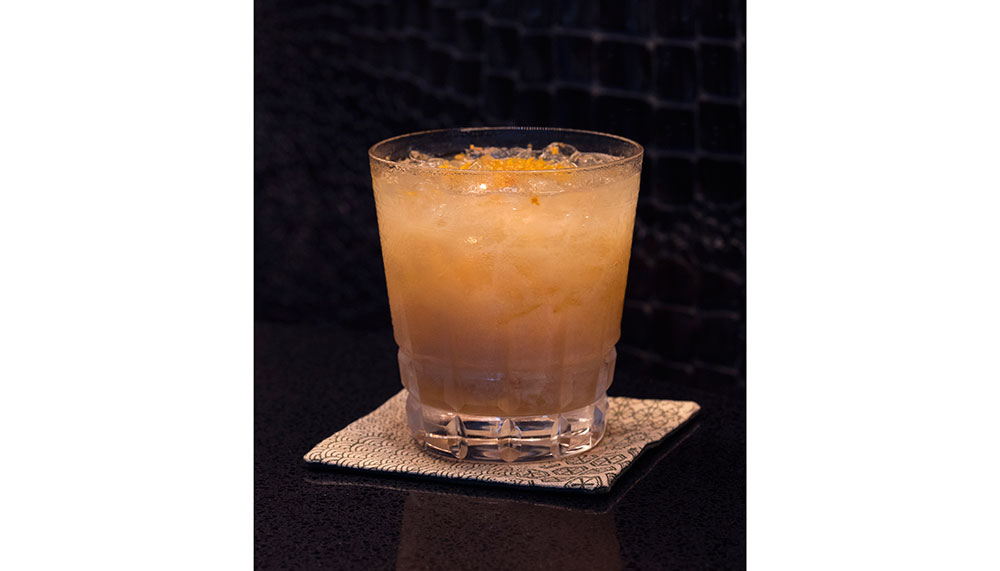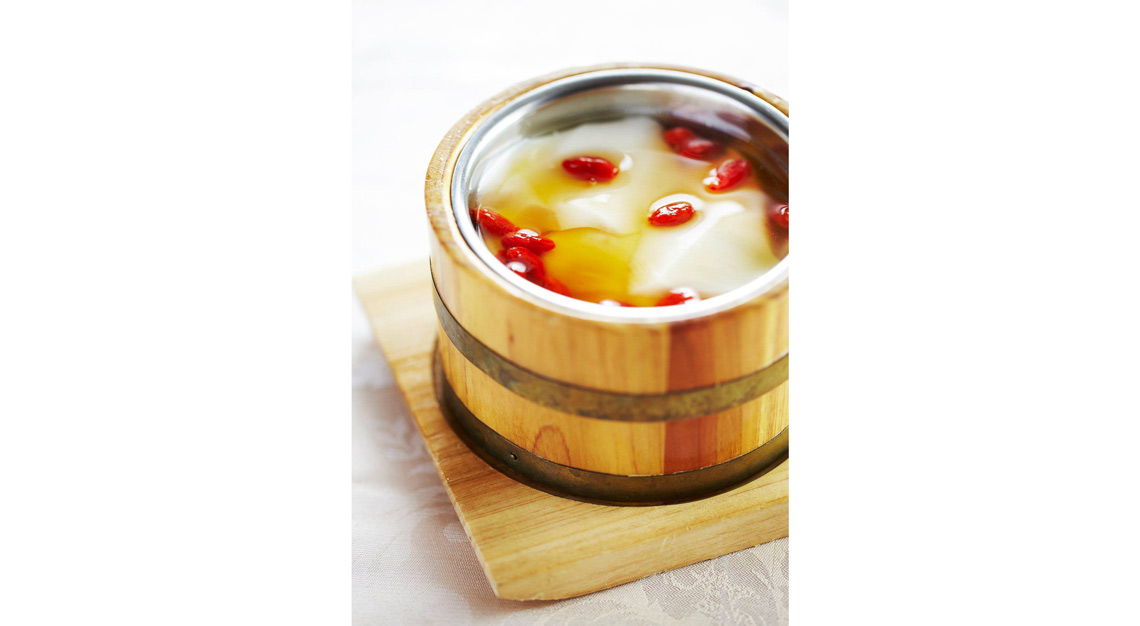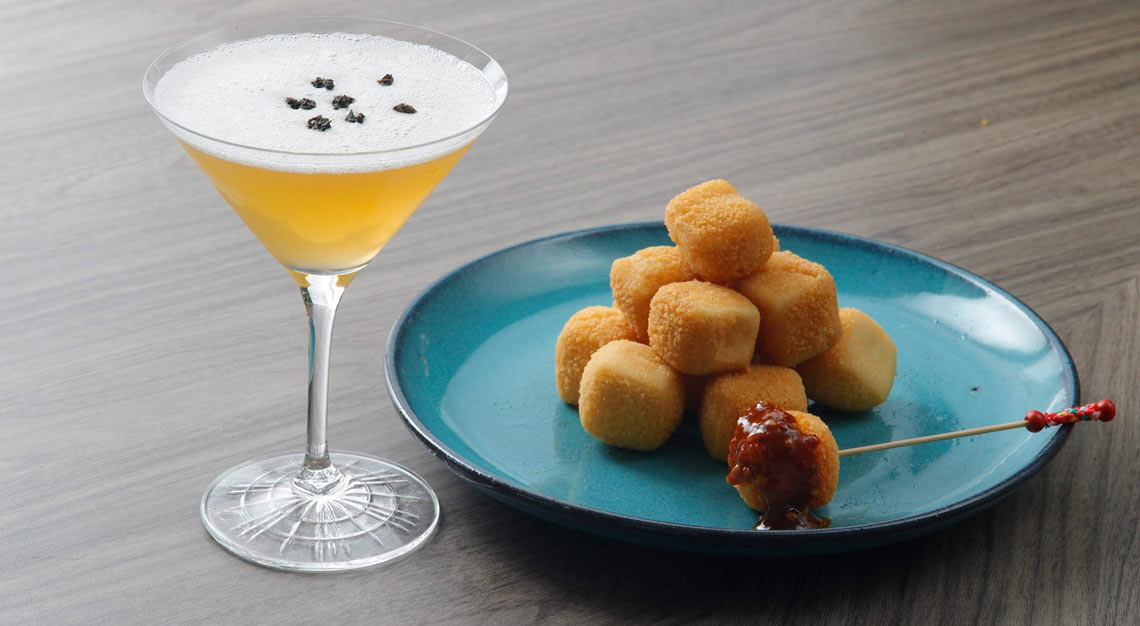 Chuan at the Sixtieth
Perched atop UOB Plaza 1 with a panoramic view of the city skyline, Chuan is the highest craft cocktail bar in Singapore. It adjoins Si Chuan Dou Hua restaurant, which not only supports it with a full-fledged culinary team that dishes up Sichuan and Cantonese dishes, but also provides inspiration for the bar's drinks programme. In fact, ingredients that often appear in the drinks here include wolfberries, Sichuan peppercorns, Chinese tea, and even chilli powder.
One of the signatures here is the Silk Road. Aptly named, it's silky smooth. The cocktail is assembled with Cognac, Amaretto, maple syrup, orange juice, dry orange flakes, and soy milk made by the restaurant's chefs.
"My inspiration mainly comes from the ingredients available from the restaurant, many of which I encounter all the time," quips head bartender Gabriel Li, adding that his familiarity with the ingredients allows him to translate them into drinks. "By employing the use of these ingredients, I aim to showcase creativity in drinks that aren't just balanced and tasty but also serve as great conversation starters."
Chuan at The Sixtieth
#60-01
UOB Plaza 1
80 Raffles Place
Singapore 048624
Tel: +65 6535 6006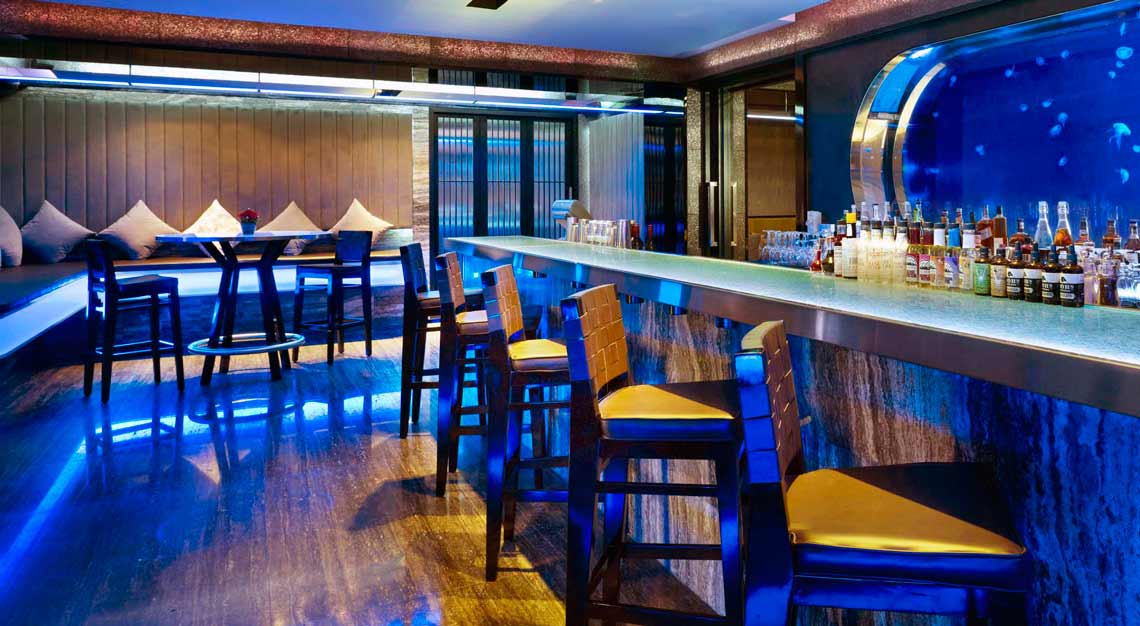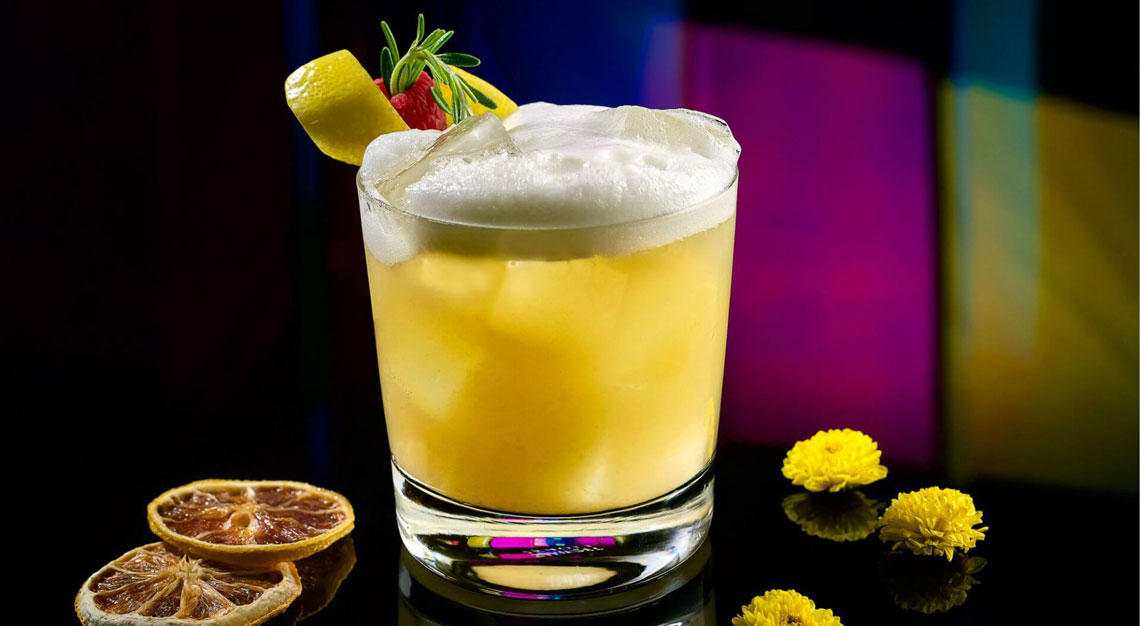 Mitzo
The folks at Mitzo take their drinks seriously, evidenced from the restaurant's cocktail menu which features a selection of drinks paying homage to local traditions. We reckon that whisky sour fans would appreciate the Empress Sour, a solid Asian interpretation of the classic drink. Here, whisky is substituted with chrysanthemum-infused Cognac, and infused with Abuelo rum, Licor 43, bitters, lemon juice, egg white and goji berry syrup.
Try to snag the best seats in the house when you're here for a drink. They're right by the Cocktail Atelier where you'll find a stunning three-metre jellyfish tank as the backdrop.
Mitzo
Level 4
Grand Park Orchard
270 Orchard Road
Singapore 238857
Tel: +65 6603 8855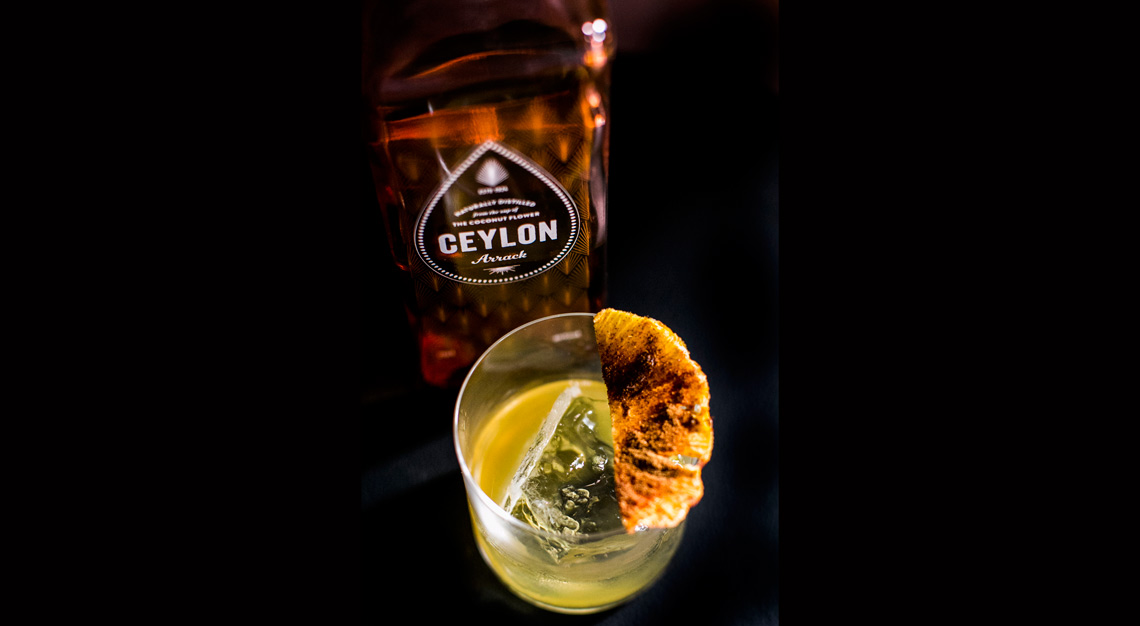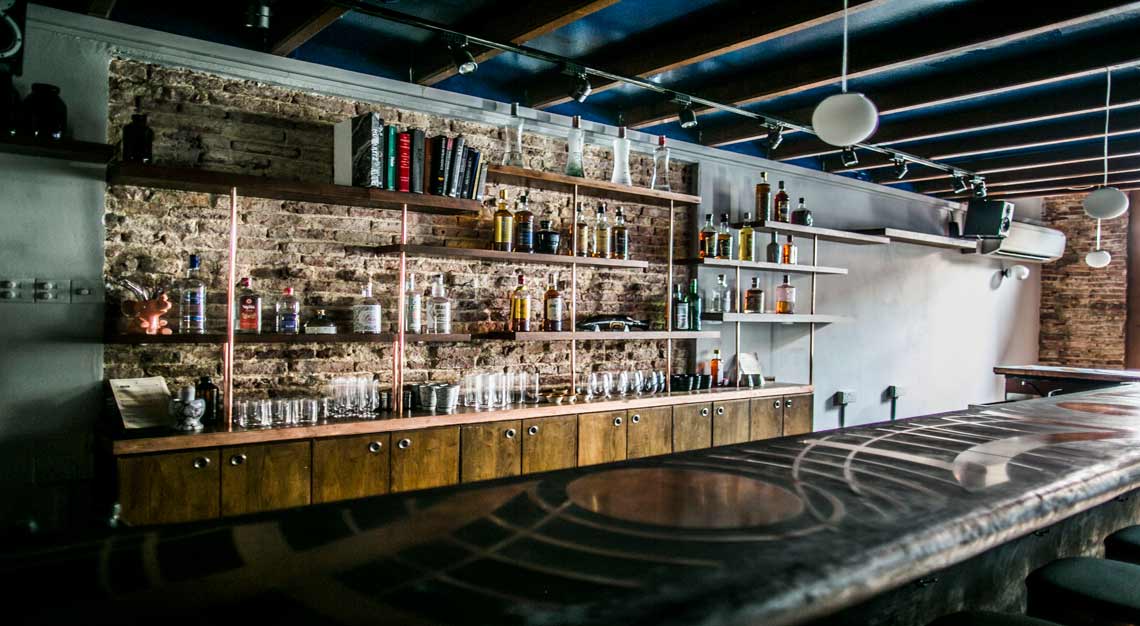 Native
Sustainability runs in its blood. Among the top five bars in Asia, Native takes inspiration from the local and regional landscape and is always on the hunt for cool, new ingredients. It is the place to go if what you want is anything but ordinary. That means no classics, but cocktails made with obscure spirits, pulverised grasshopper and tapioca. If the thought of grasshopper in your drink bugs you, their Pineapple Arrack should get your night going.
Native
52A Amoy Street
Singapore 069878
Tel: +65 8868 6520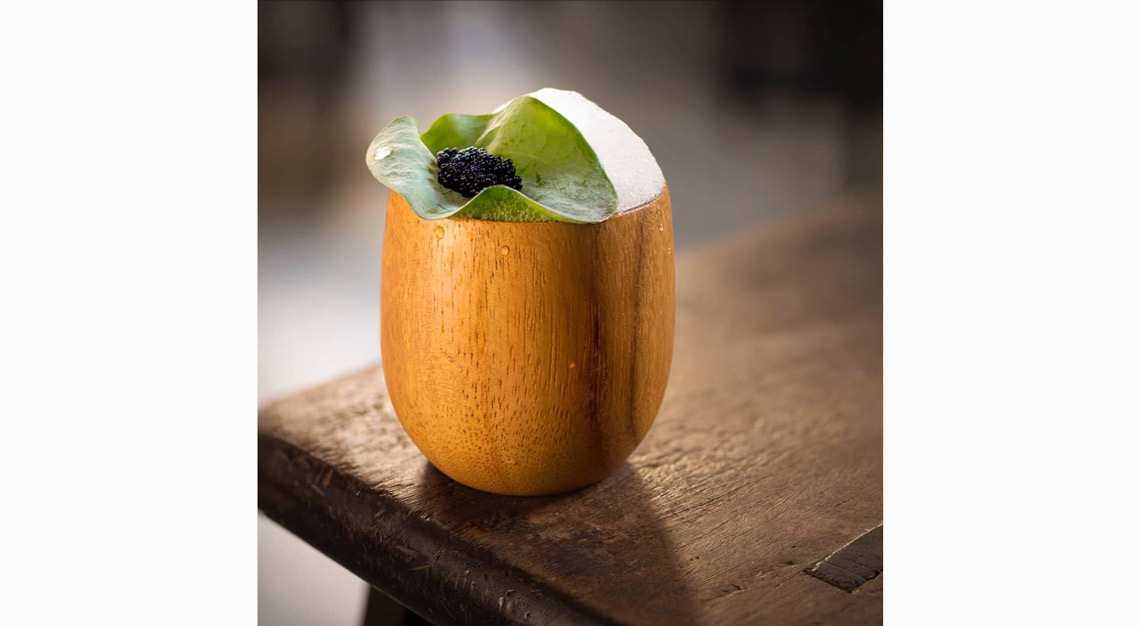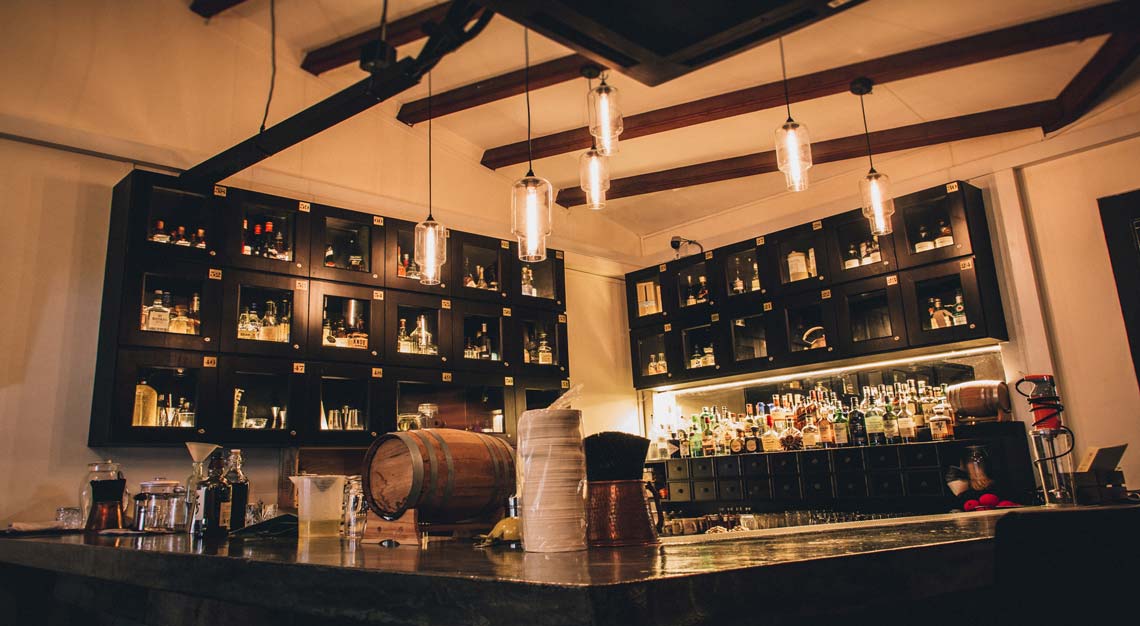 Nutmeg & Clove
Established in 2014, Nutmeg & Clove occupies a heritage shophouse in the enclave of Ann Siang, a precinct that used to be planted with clove and nutmeg. Drawing heavily from the republic's past, the bar programme traces Singapore's development from colonial outpost to modern metropolis.
"Nutmeg & Clove has always been heavily inspired by Singapore's rich history," shares founder and principal bartender Colin Chia. "Our current menu is inspired by the William Farquhar Collection of Natural History Drawings, which Farquhar commissioned a group of Chinese artists to work on during his tenure as British Resident and Commandant of Melaka. Every cocktail from our menu is made using herbs, spices, flora or fruits that I have selected from the book."
Long Live Bubble Tea, for one, is one of the bar's signature concoctions inspired by the nation's all-time favourite drink. The tipple mixes floral tea notes of chrysanthemum and oolong with rejuvenating notes of Hendricks Gin, with Aperol-spiked orange pearls.
Nutmeg & Clove
10 Ann Siang Hill
Singapore 069789
Tel: +65 93899301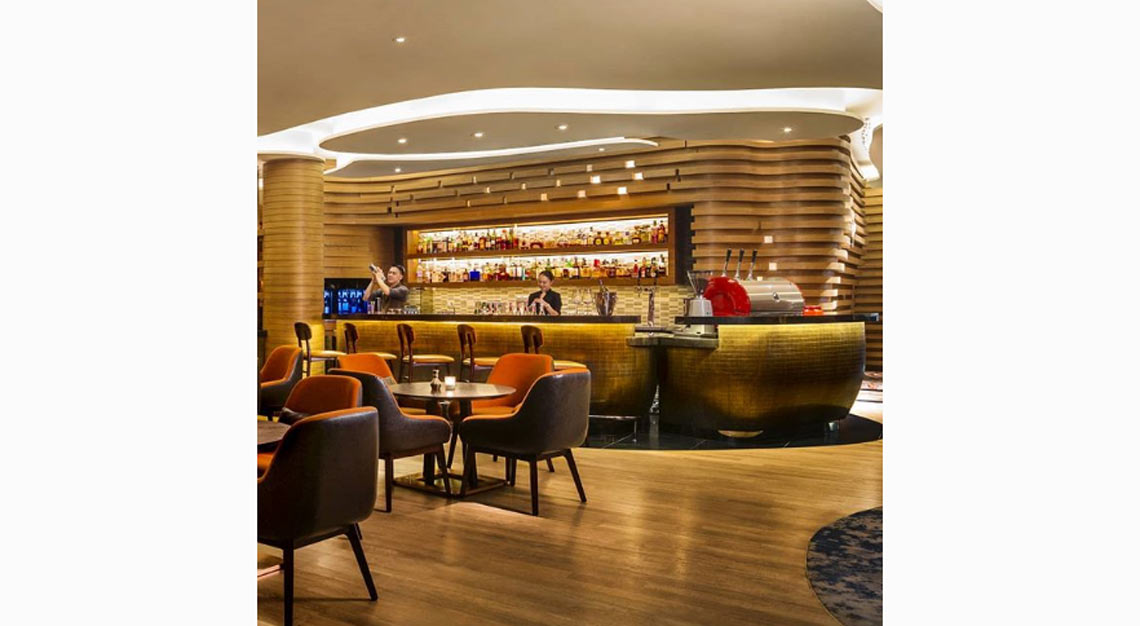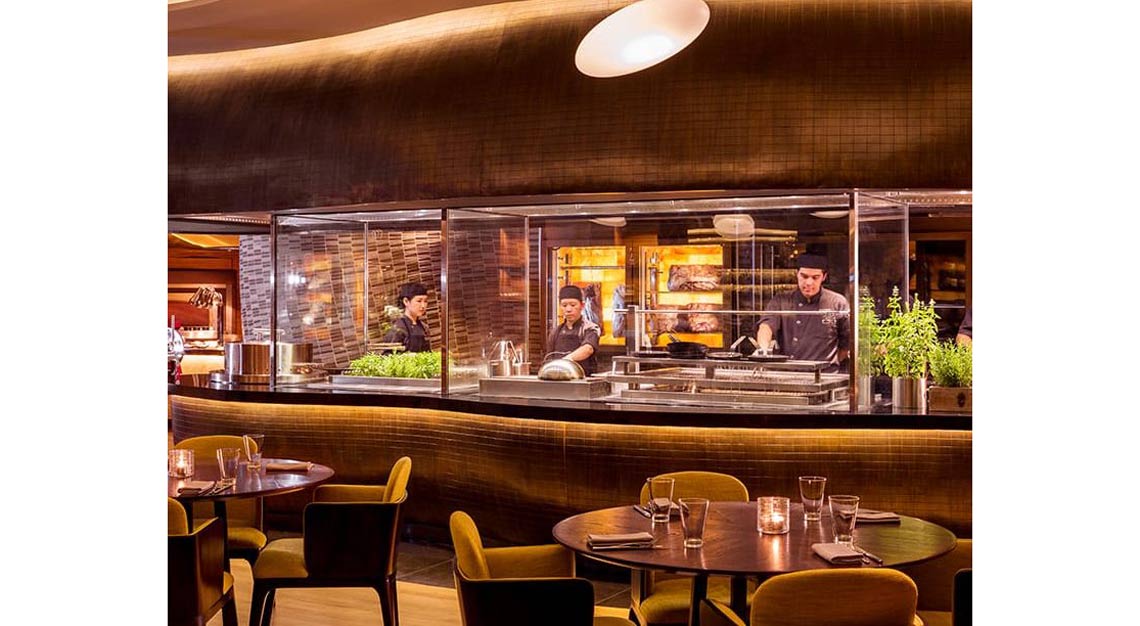 Opus Bar & Grill
More than just a renowned steakhouse that serves up some of the city's most gratifying meat cuts, Opus Bar & Grill in Hilton Singapore is also lauded for its delectable, Asian-inspired tipples. The Kaya, an interesting mix of Ketel One Vodka, kaya, barley water and lemon juice, is easily a crowd favourite. But try something bolder like the Durian, where dark rum is infused with butterscotch, passion fruit and durian ice cream.
Opus Bar & Grill
Lobby level
Hilton Singapore
581 Orchard Road
Singapore 238883
Tel: +65 6730 3390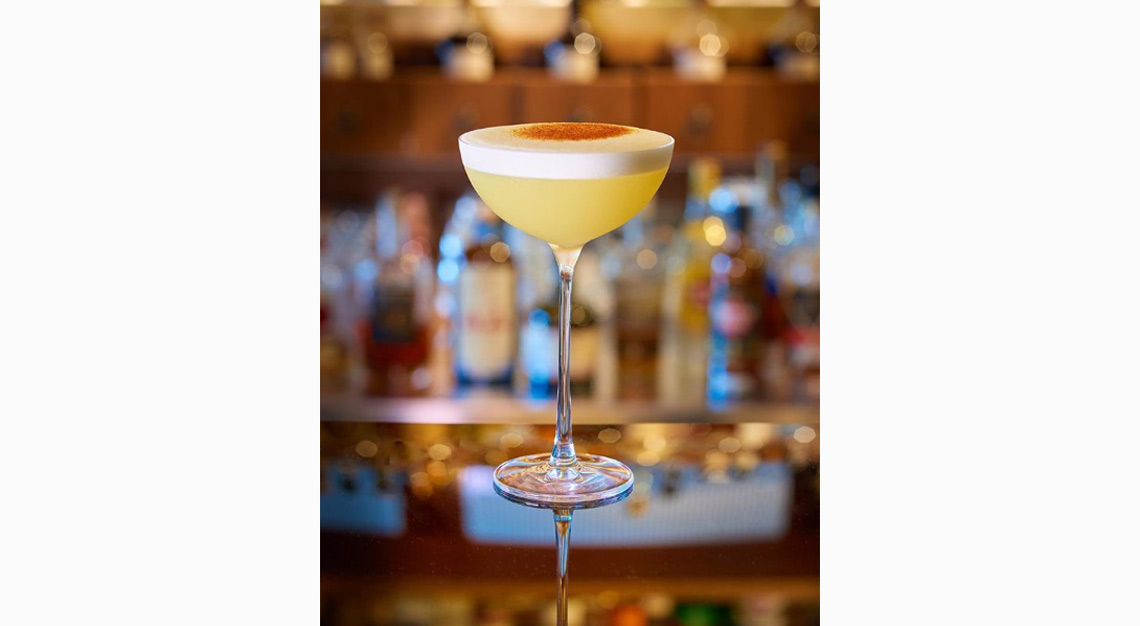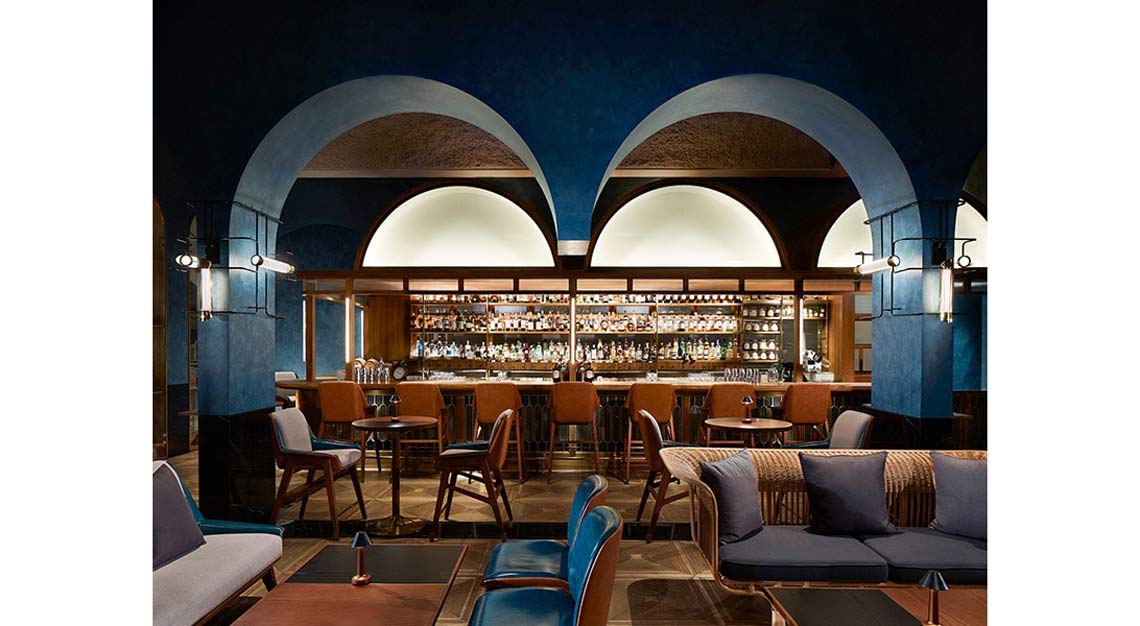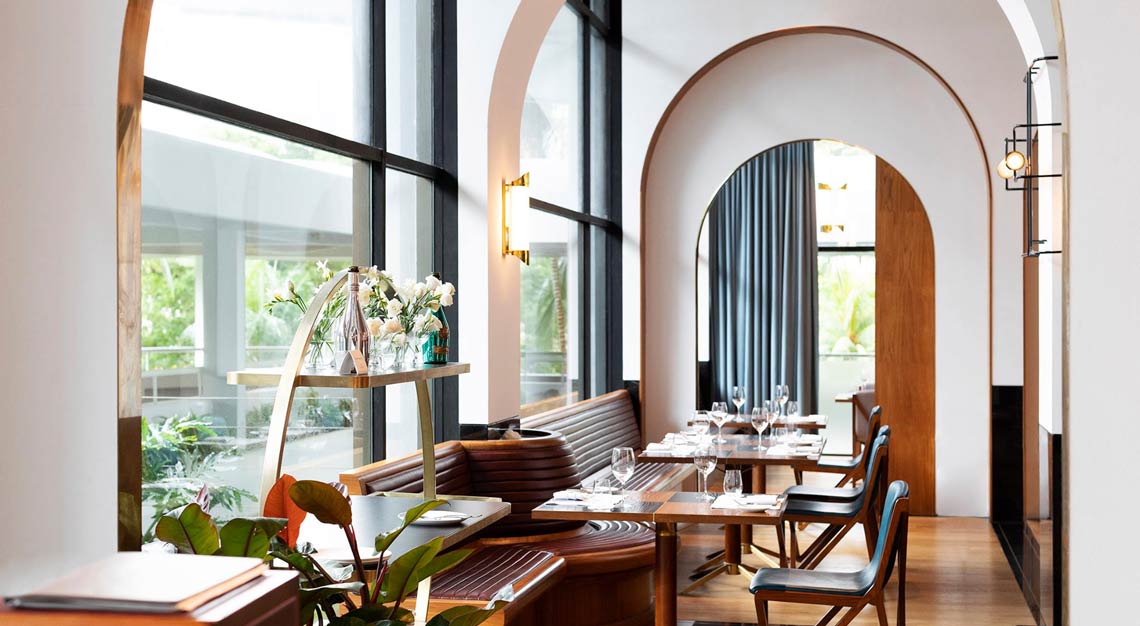 Origin
Tucked behind the lobby at Shangri-La Hotel, Origin is a cocktail bar headed by Slovakian Adam Bursik, the stoic bartender behind its extensive cocktail menu. It is inspired by the city's key districts (Boat Quay, Chinatown and Little India, for example) and their heritage, and features the various fruits, vegetables and spices representative of each district.
Start with the signature, The Origin, a refreshing gin-based cocktail of sugarcane honey (the hotel's owner is Asia's king of sugar) and house-made pineapple marmalade prepared with pepper and nutmeg. It pays homage to the Orchard district, which used to see such spices planted in its backyard.
Move on to the Ma-Sa-La, a stirred drink that straddles between Indian spices and sour, and Lear Black, a reflection of the long nights at Boat Quay. They are both good, though you'll have to work for the latter. It comes served with a shaker filled with two types of gin, lavender and citrus. Shake it hard, pour it into a coupe filled with butterfly pea flower syrup, and watch the colour turn from deep blue to sunrise purple.
Origin
22 Orange Grove Road
Shangri-La Hotel Singapore
Singapore 258350
Tel: +65 6213 4595