The ultra-upscal

e

parfumie

r

has recently made its debut in Asia with a flagship boutique at Marina Bay Sands
Amaffi might be synonymous with many things: quality, complexity, artisanship… Accessibility, though, certainly isn't on the cards. Without a shred of modesty, the ultra-luxe perfume house revels in the notion that "We are exclusive. We are not for everyone." Thus decisively setting the tone for arguably one of the most decadent parfumiers to exist in the market, reserved only for an elite few. 
As mysterious as its enchanting elixirs, the brand's provenance dates back some seven years ago in Switzerland, under the hand of a certain Madame Amaffi—allegedly, the descendent of a perfumer who once created Napoleon's signature scent, but subsequently fell from grace.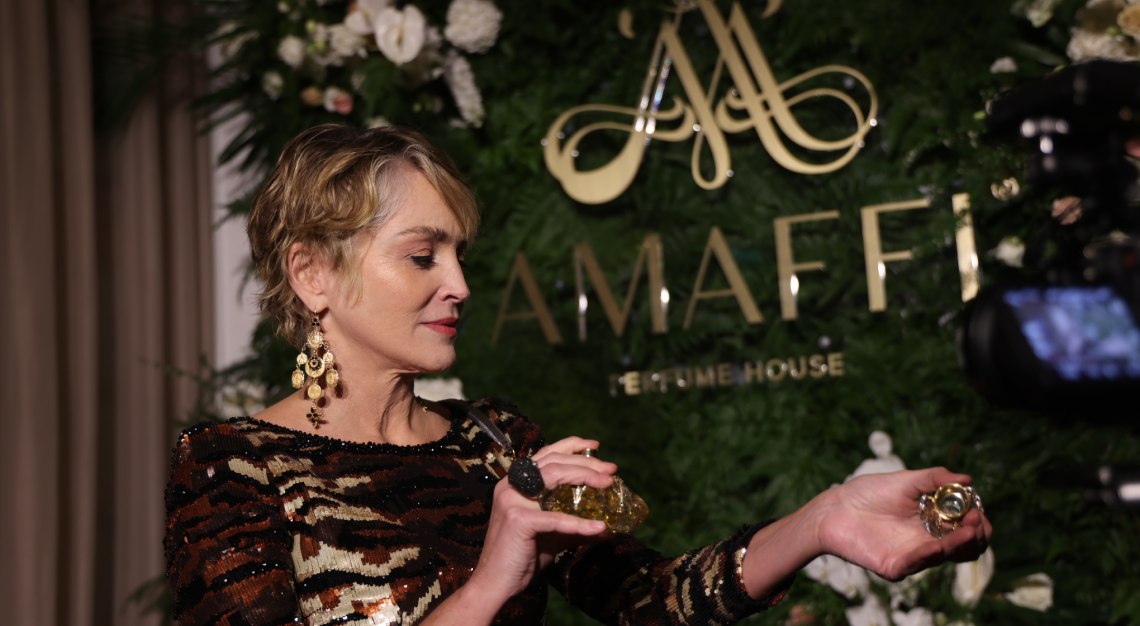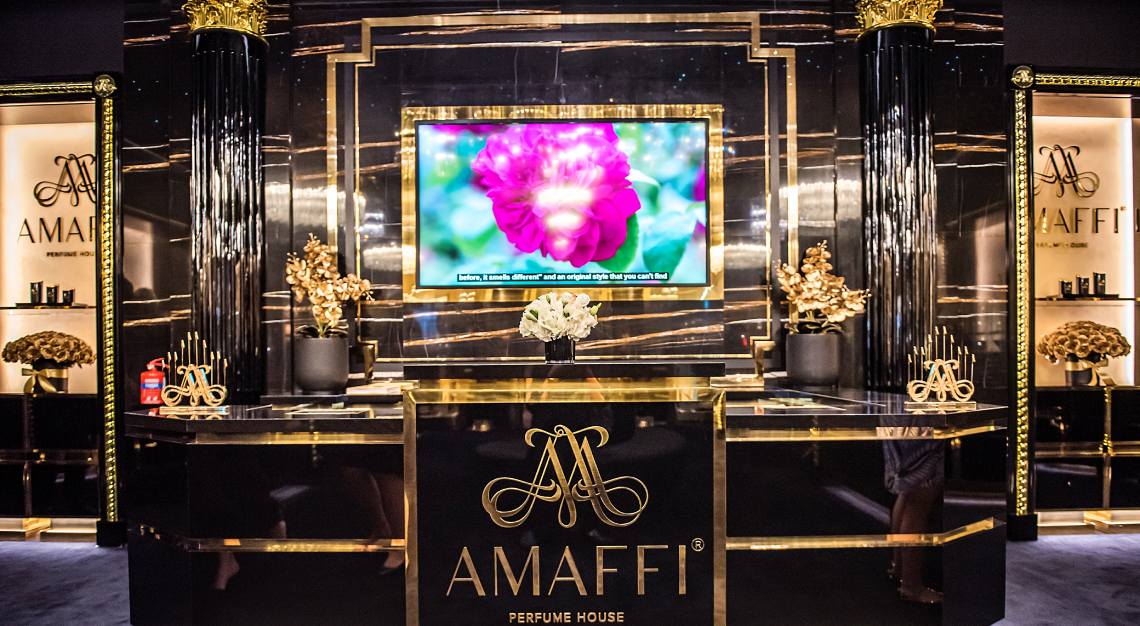 What is less of a secret, however, is the sheer exquisite nature of Amaffi's revered perfumes. Adhering to excruciating standards that eschew the use of synthetic formulations and colour pigments, each Amaffi fragrance is patiently crafted by virtuoso perfumers in Grasse—France's famed perfume capital—weaving together the finest and most exotic natural ingredients: the absolutes of rose centifolia, saffron, champaca, agarwood, sandalwood, ambergris, oud, and so on—you get the idea.  
That bewitching spritz that just elevated you to olfactory heaven demanded half a ton of flowers—say, Narcissus or Jasmine—painstakingly acquired over a four-year-long process of perfume-making. Its incredible sillage is also a result of Amaffi's sole reliance on alcohol, which retains rather than tampers with a fragrance's alchemy.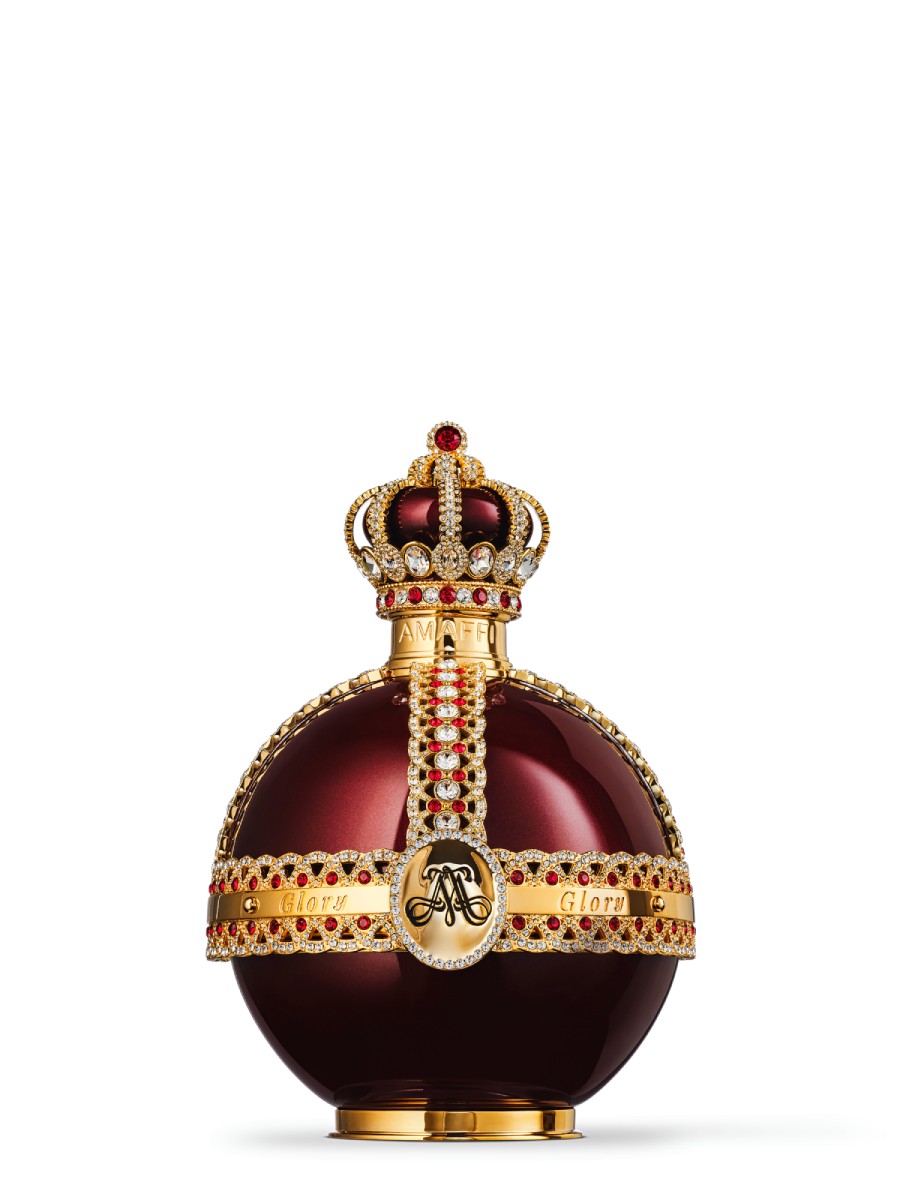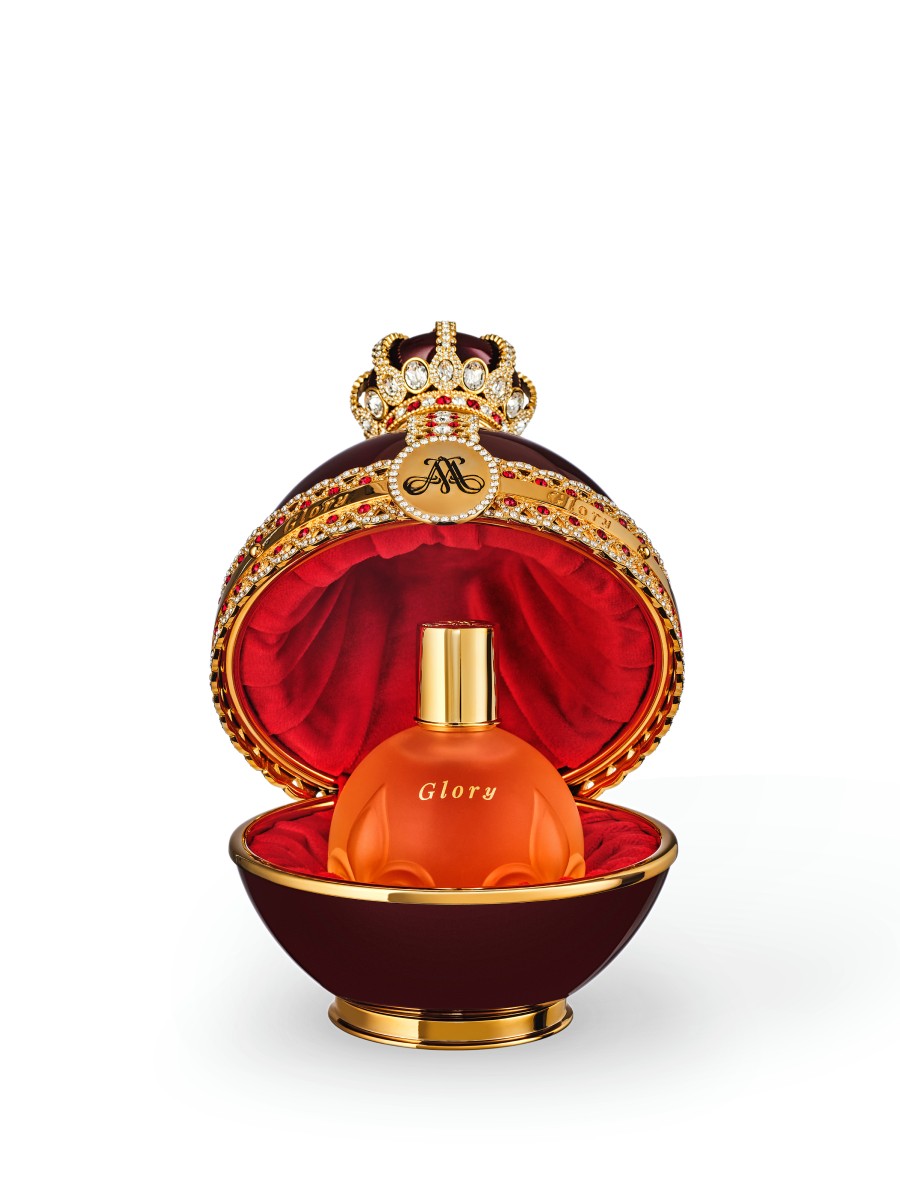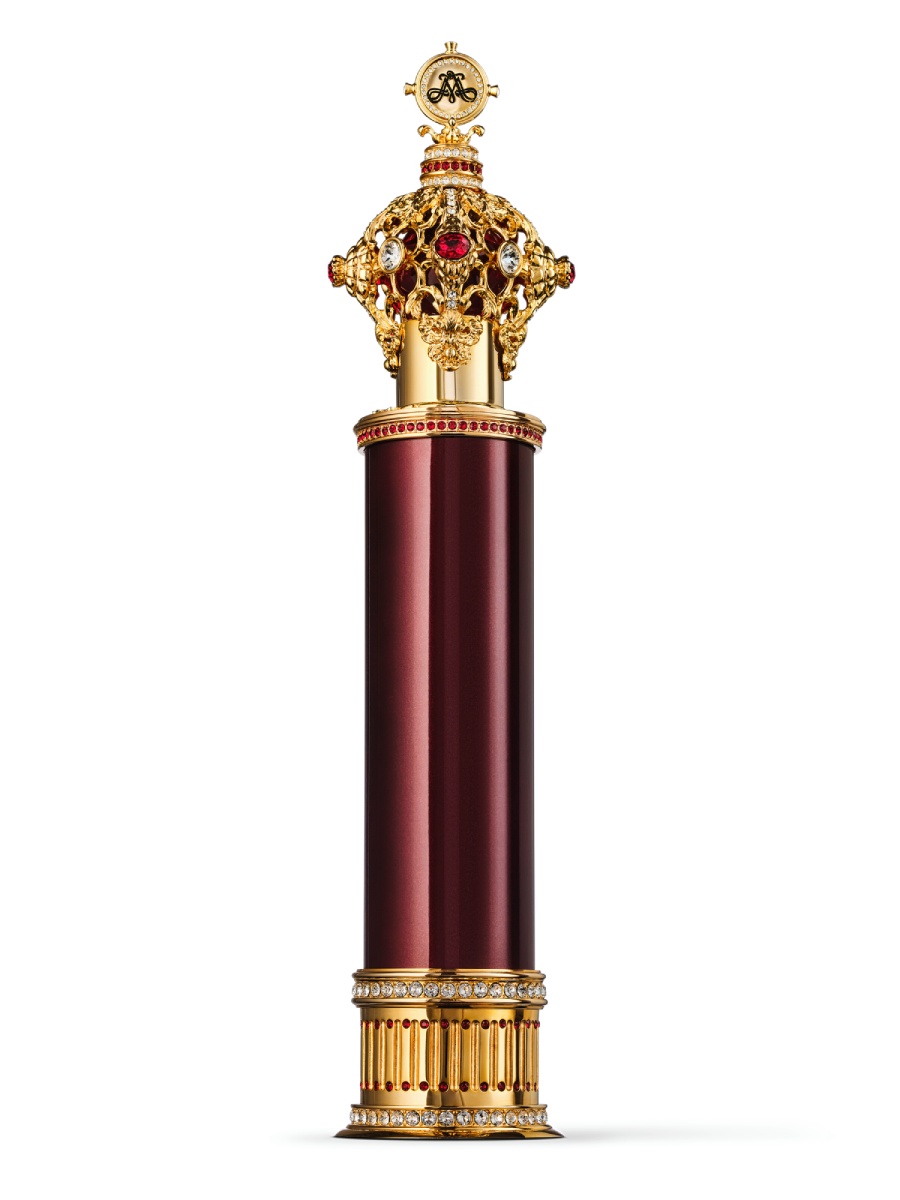 No expense has been spared either when it comes to the parfumier's ornate flacons, more objets d'art fit for royalty than perfume bottles. Brilliantly adorned by hand with crystal, silver and an assortment of other jewels, each vessel more than adequately embodies the prized liquid held within. 
The power-invested should look to Amaffi's range of royal fragrances—sumptuously tailored for both men and women—that are wielded in princely orbs and sceptres. For instance, Power for Women (S$12,300)—breathing richly of amber, oud and sandalwood—is suavely finished in polished onyx enamel, and gilded with gold filigree ribbons that are inlaid with a total of 2,026 Swarovski crystals.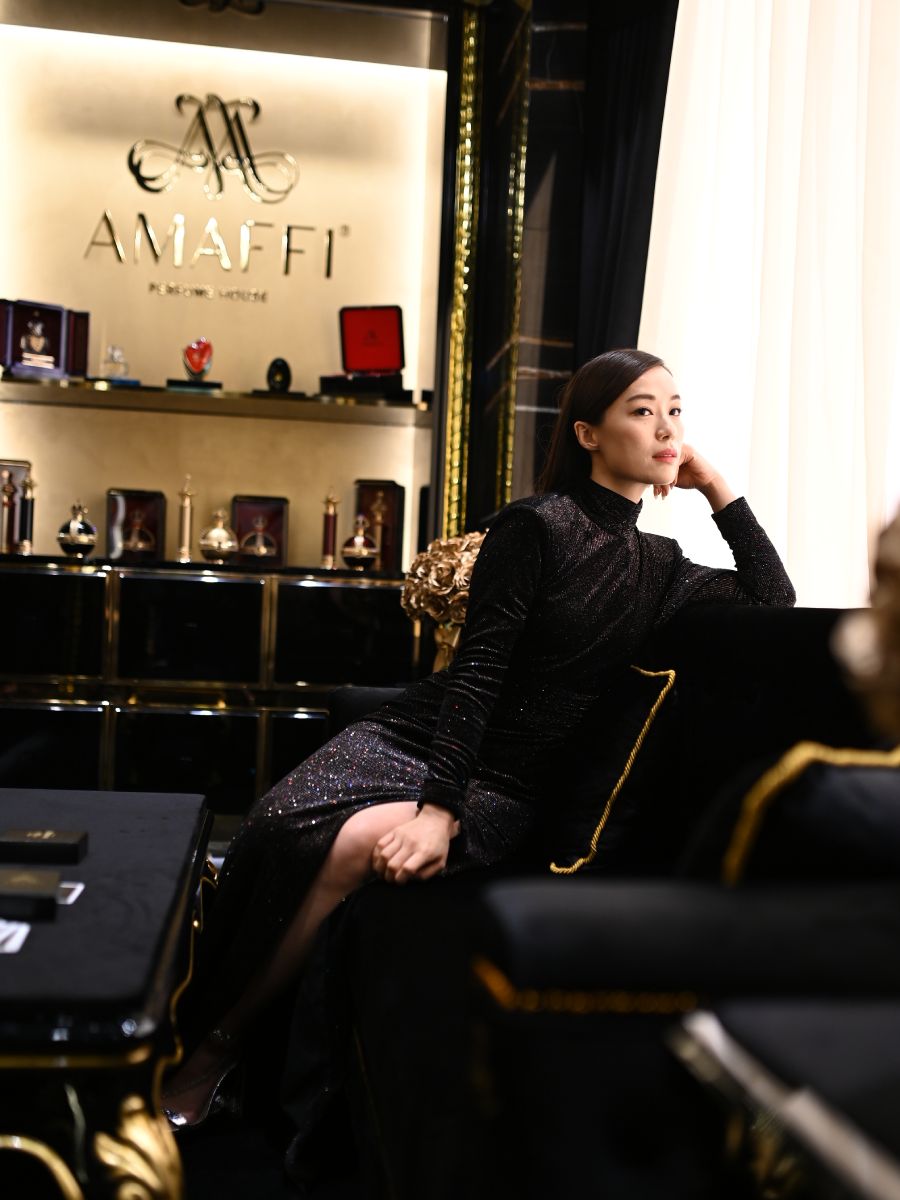 Following in the footsteps of its other haut de gamme boutiques—fittingly distributed between Knightsbridge, London and Billionaire's Row in New York City—the brand has recently made its debut in Asia with the grand opening of its sole Asian flagship boutique here in Marina Bay Sands.  
Expect gilded glamour by way of custom-built, gold-plated crystal chandeliers set amidst a starry-lit ceiling—not unlike the posh aesthetic of a Rolls-Royce saloon—accentuated by carefully safeguarded glass vitrines spotlighting its signature fragrances. Preserved for the most distinguished clients is a lavish private VIP viewing room, where they'll receive the full Amaffi treatment. For utility's sake, each fragrance is accompanied by a corresponding 50 ml travel-sized bottle—just about the faintest whiff of daily accessibility that Amaffi will permit.