Season's Eatings
"Luxury, you can find anywhere," Raymond Blanc muses, standing among the 800 apple and pear trees in Belmond Le Manoir aux Quat'Saisons' heritage orchard, "But luxury with heart? That's rare. And this place has a big heart."
What a heart it is, too. From seasonal produce that fuels the creative passions of Blanc to the curves of the path across the croquet lawn, it is all – unmistakably – Blanc's heart, brimming with character and warmth. The manor house hotel has held its two Michelin stars since it opened in 1984, but just as importantly, it has retained its soul, spirit and sense of joie de vivre.
Eschewing the faddish, theatrical smoke-and-mirrors cuisine favoured by a newer generation of chefs, Blanc has stubbornly and confidently stuck to what he believes in. His childhood in the Franche-Comte region of eastern France and his beloved Maman Blanc's superb meals – often featuring homegrown or foraged crops – cemented his approach towards cooking long ago. To his mind, the finest flavours come from ingredients that have been worked (by Blanc's own hands, if necessary) from the goodness of the earth.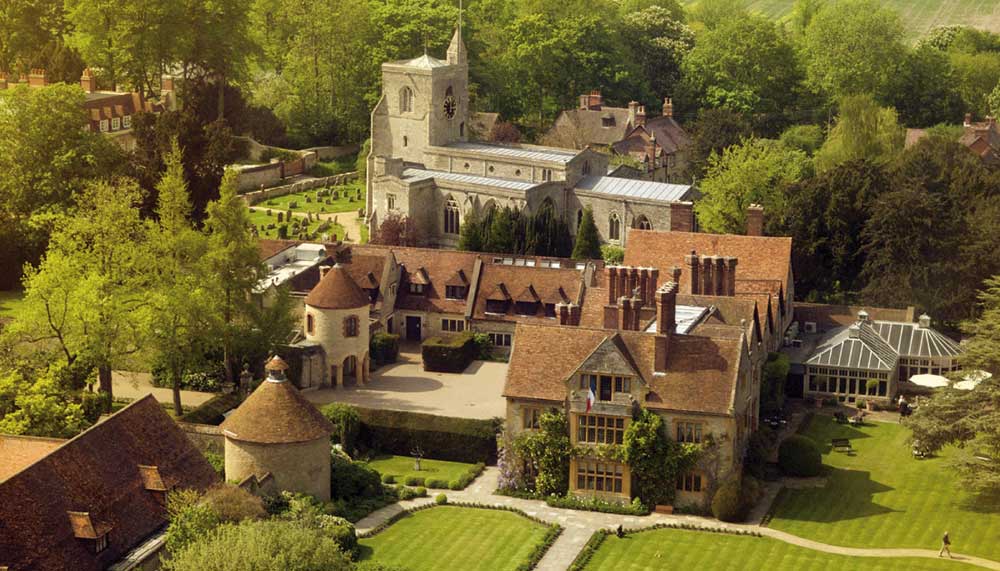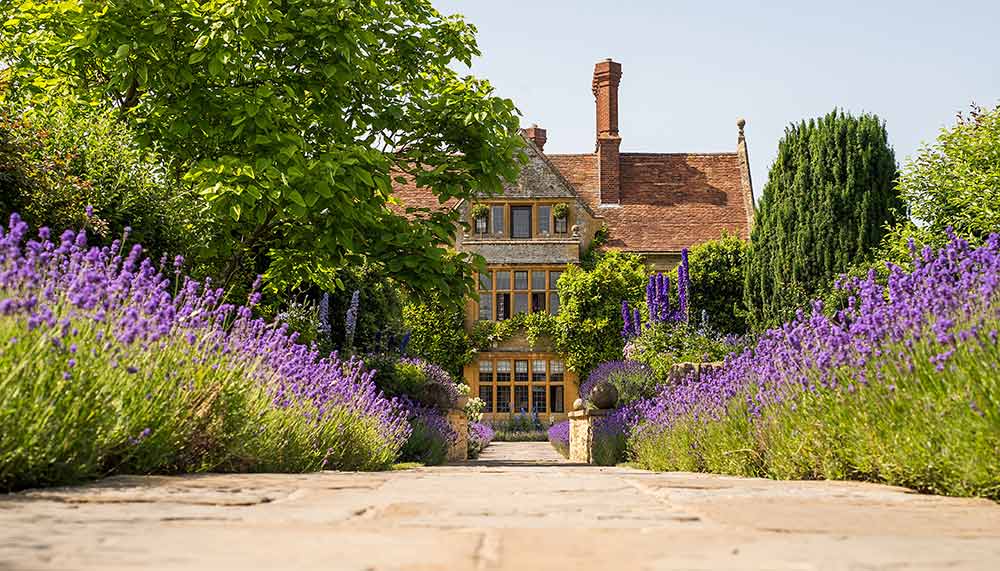 Gardening basics
It's essential that hotel guests and visiting diners wander through the famous grounds and gardens of Belmond Le Manoir to appreciate the sheer effort that Blanc pours into his cuisine. (You might even stumble upon him sizing up the newest batch of sea kale.) The vegetable garden, lovingly tended by head gardener Anne-Marie Owens, supplies 90 types of unbeatably fresh salads and vegetables to the restaurant, alongside the herb garden and mushroom valley – no easy task, considering they're entirely organic.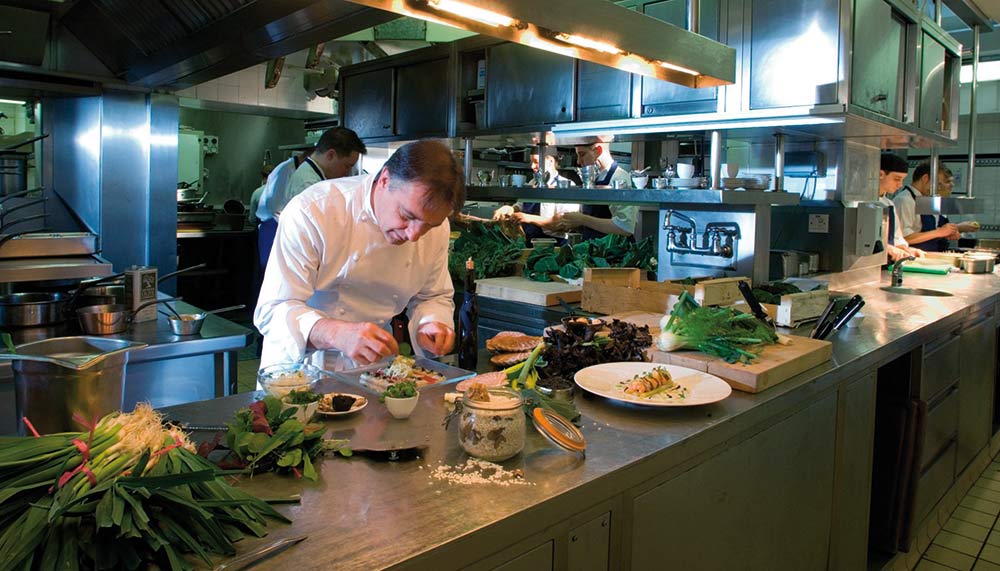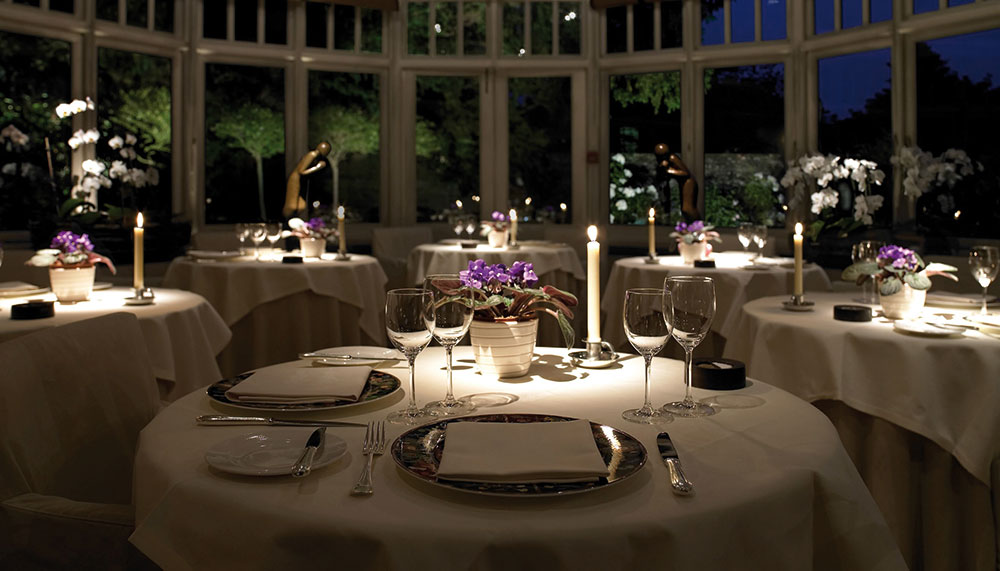 Your wallet won't feel the pinch here
But what a difference they make. Over a five- or seven-course meal (lunch starts from £82, S$144, while dinner starts from £138, S$251 per person), the flavours of each of Blanc's dishes come alive in your mouth in the most startling way. A gently warming Iron Bark pumpkin and butternut squash soup is autumn encapsulated in a shot glass.
Amid the sheer intensity of tastes and aromas, there is subtlety and playfulness too – again, very much in keeping with Blanc's personality. A delicately poached fillet of brill is paired with the briny umami additions of a plump scallop, a sprinkling of caviar and several oyster leaves (grown on-site in a micro-herb polytunnel) that magically taste just like the real thing.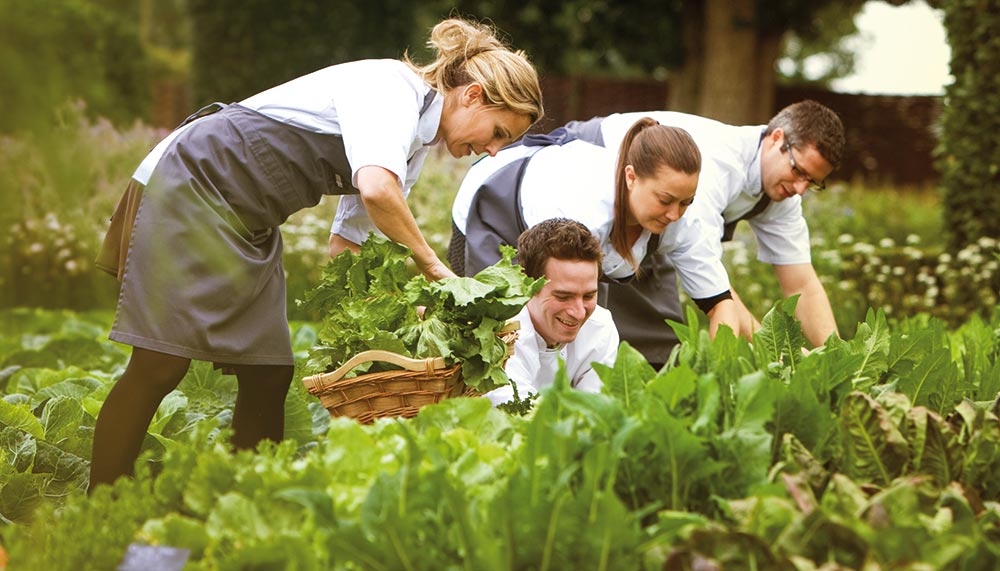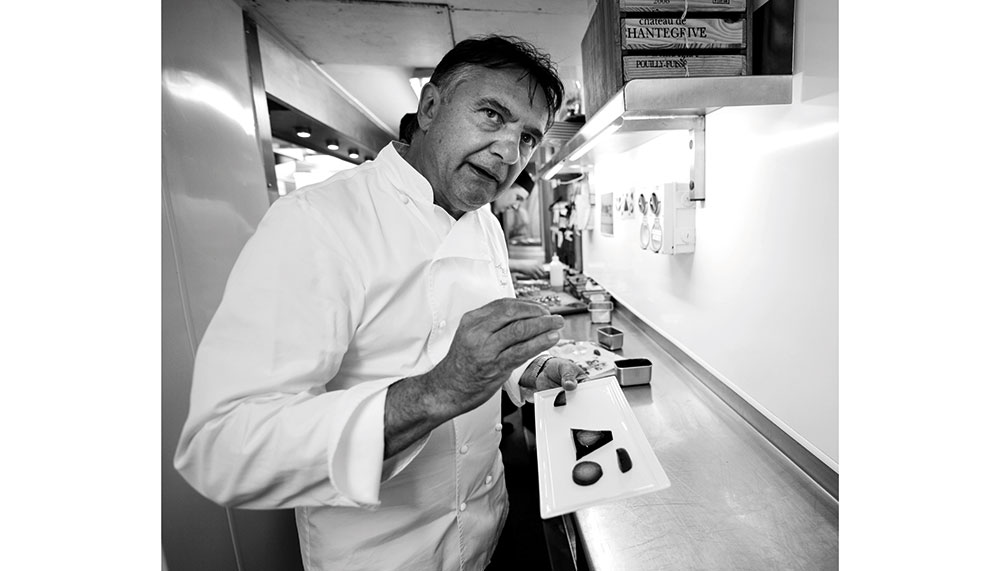 Food that fills
Gimmick-free desserts give Le Manoir's pastry team the opportunity to demonstrate that they mean business: a pillow of exotic fruit raviole is matched with tropical kaffir lime and coconut jus – a reflection of Blanc's ongoing fascination with South-east Asian cuisine and culture. A marvellous Almondine topped with seasonal pear sorbet yields itself to the firm pressure of a fork, straight into a peppery ginger sauce. Perhaps it's Blanc's way of saying that the novelty of fun and games is best left to the 32 rooms and suites of the hotel – all of them unique and inspired by his travels.