"From my heart to your table" – Emmanuel Stroobant. If it wasn't so genuine, it might even be a tad pretentious, but Stroobant knows what he's doing in the kitchen, and appears to be well on the way to realising the human being he wants to be
Emmanuel Stroobant applies much of his philosophy on life to his food, and before you begin to think that this article bears all the hallmarks of a psycho-spiritual treatise that attempts to blend the subjects of world views and cuisine, fear not.
Stroobant will aver that his work-life balance is as highly developed as his culinary creations, and he may well be right. When it comes to making decisions that affect the job and family, making the right ones is important – for the mind and the soul. When it comes to exercising and relaxing; using the brain and finding ways in which to empty or cleanse it, balance is also key. And nothing is more important than balance when it comes to creating delicious, imaginative and often innovative food.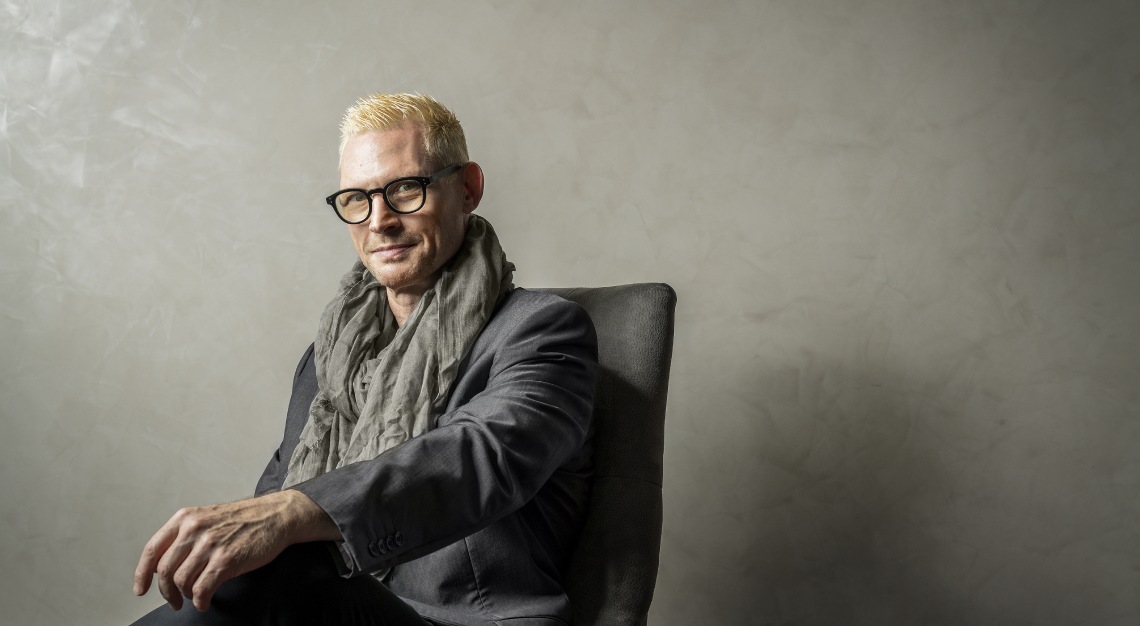 Stroobant strikes one as being a reasonably happy man – or at the very least content. And why wouldn't he be? His mini restaurant empire is all set to flourish again, having endured the ravages of the circuit breaker.
It's worth noting that his flagship restaurant, Saint Pierre, got way ahead of the curve in terms of alternative solutions when restaurants were not allowed to accept guests in-house, by curating virtual dinner party experiences from the get go. Saint Pierre's lavish, high-end bento boxes full of goodies were delivered (they still are) to various locales, and while diners were 'mingling' via Zoom, Stroobant popped in for a 'chat' from time to time, to talk about the food and enable diners' interaction with a Michelin-starred chef. Smart idea, and from what I can gather, very well executed.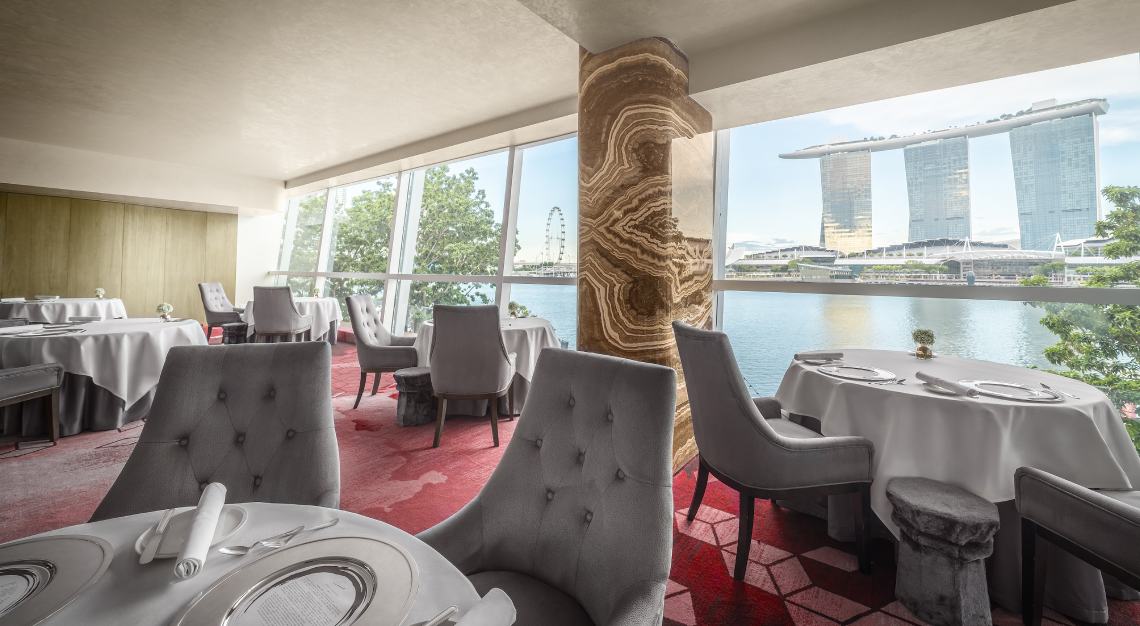 The team at Saint Pierre also took time during the hiatus to hone their skills, develop dishes and prepare to hit the ground running once diners could be in situ again, and the new menu bears every sign that the time has been well spent.
What's remarkable about a meal at Saint Pierre is the sense of complicated simplicity. Each dish has one name – we are now being spared, thankfully, four lines of description for each menu item that insists on provenance and tells you about a farmer called Juan who hand-reared and bottle-fed a wagyu beef cow for a year – and a couple of other words relating to the composition. That's all you need to know really, because the rest is about trust, and anyone who's eaten Stroobant's food has absolute faith in the man to source only the best ingredients and then turn them into a delectable culinary reality.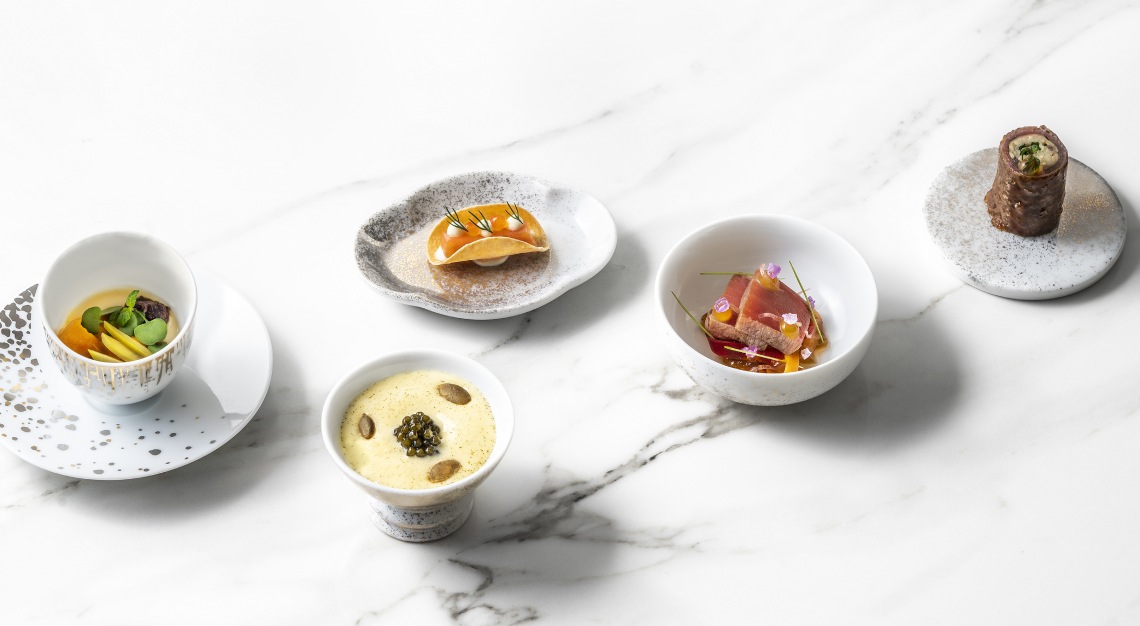 No less than five 'snacks' greet the diner over a glass of Champagne at meal's beginning. The Sakura Masu (cherry salmon) in a tiny taco casing is excellent, and so too is the Bafun Uni (a gorgeous deep orange sea urchin) sitting atop a bain-marie-baked egg custard. The ingredients are simple, but they complement each other perfectly. There are complications – the inclusion of green olives and green shiso have a part to play in the melange – but they merely serve to enhance the overall flavour and bring the best out of the star turns.
If I had to have a quibble, it would be that the shiso jelly didn't have quite enough bite to offset the rich fattiness of the Chutoro, and could have done with being a little more acidic (even salty) to stimulate taste buds and create contrast, but the blow-torched Omi Beef with watermelon radish (cooked in a Chardonnay pickle – superb) and mushrooms (enoki and button, cooked in ponzu) was masterful.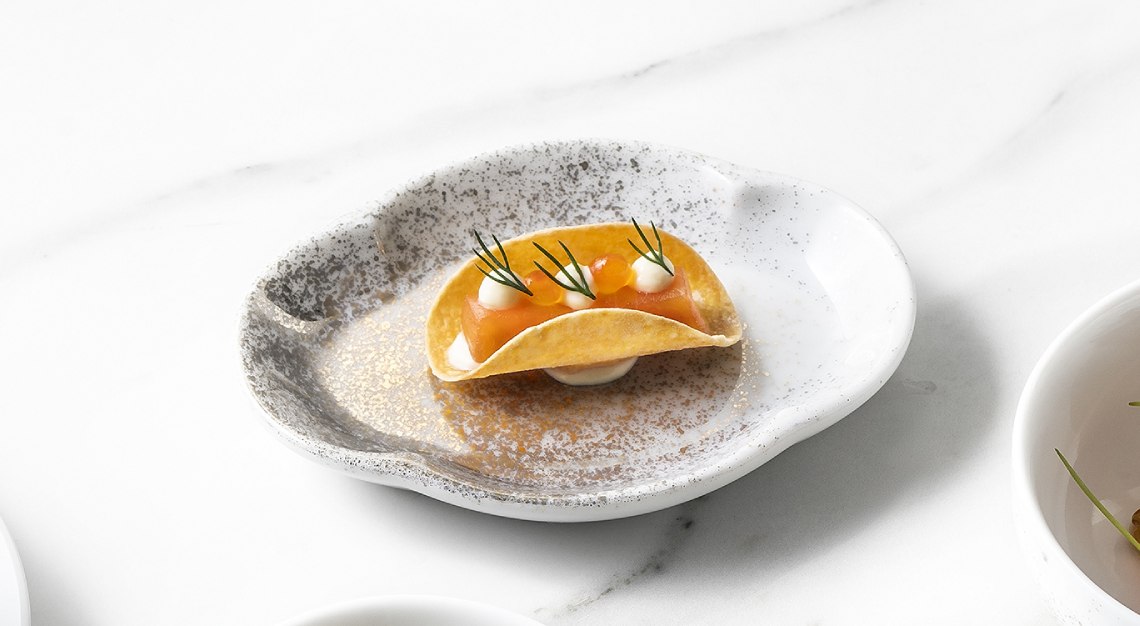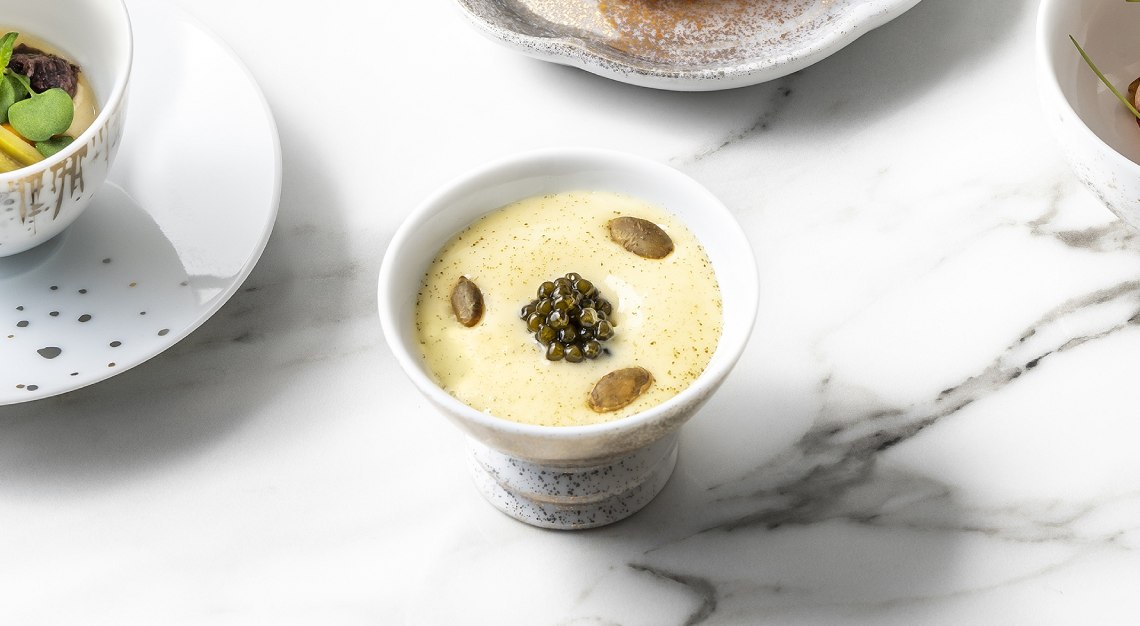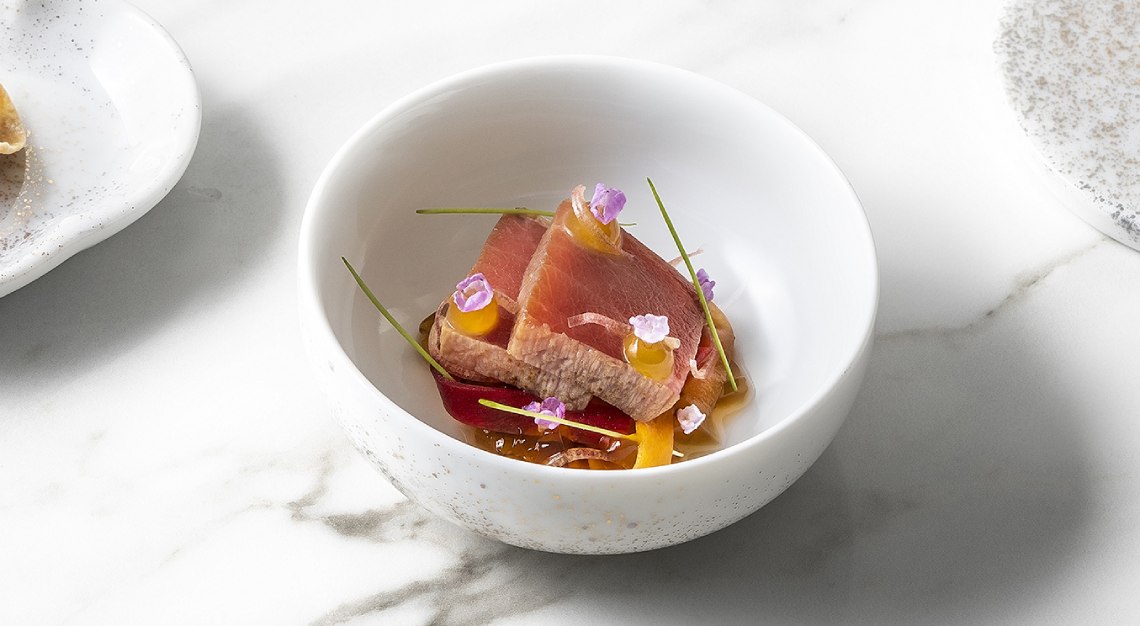 As with every dish, Stroobant knows exactly where his ingredients come from and will have no qualms when it comes to quality control and assurance. One of the reasons for this is that he has a 'personal shopper' – a mysterious individual, somewhere in the world (probably Tokyo, as you can clearly see the Japanese influence in his food and preparation techniques), who sources everything for him.
Now, I always thought that having a personal shopper would be a super idea – firstly because I hate shopping, and secondly because I hate shopping. While I am not totally averse, however, to food shopping – it can be fun – the idea that there might be someone out there scouring all the best markets and securing only the best produce for my gratification is positively mouthwatering in itself. Stroobant does this, and has this facility, ensuring that when he gets to work with his raw ingredients, nothing is left to chance. This is why he can afford to keep it simple.
There is no greater testament to this than in the Marron, although finger lime, turnip and radish cress are part of the ensemble. The crayfish from Western Australia is poached for around 40 seconds, and then barbecued. It's as simple as that – nothing added, nothing taken away. The ingredient is so good that it needs nothing else, but the turnip and finger lime 'tea' in which the star attraction is bathed is perfection itself – drawing the delicious sweetness out of the marron with a root-vegetable earthiness that is wonderfully antagonistic and complementary at the same time. It's a quite wonderful dish.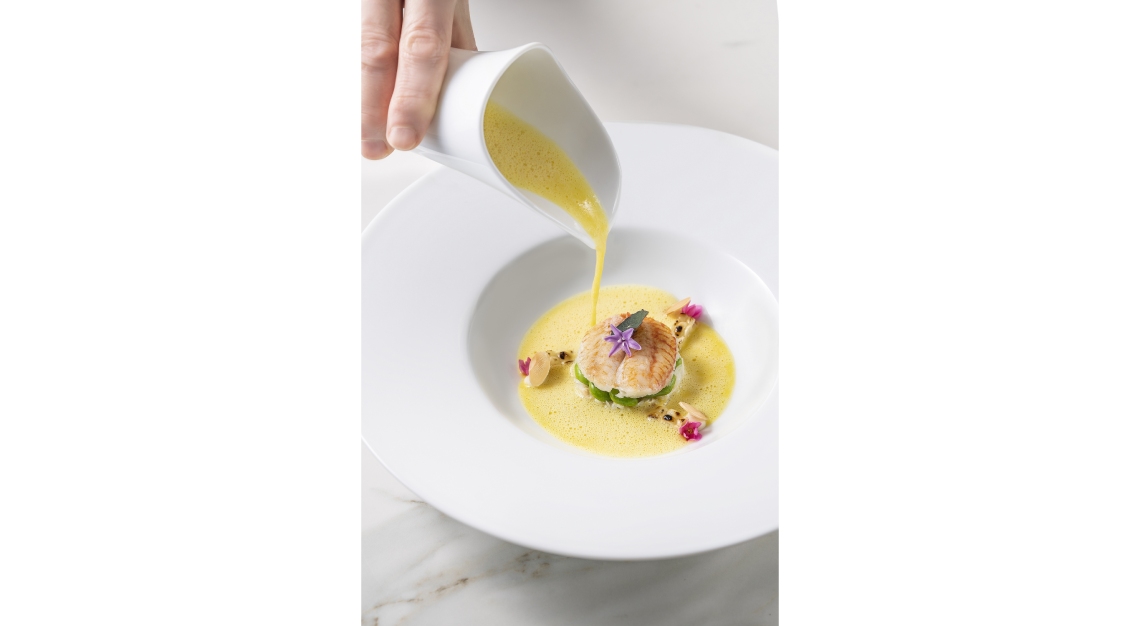 How about some Hokkaido hairy Crab? Yes, please. Once again, simply cooked – poached in a court bouillon and deshelled. The nage that accompanies it (white corn, lemongrass, ginger, Chardonnay vinegar, white wine and tomato water) is reduced and enriched with coconut cream. Complex? It does sound so, but every single element is present and accounted for, and nothing is either redundant or surplus to requirements in a beautifully curated dish.
I could go on… and on. I think I have already done so. I must mention the Beef – Ōmi A5 grade wagyu from Chiba, Japan – served with a simple beef and wasabi jus, and augmented by pickled shallots and girolle mushrooms (also pickled). This menu item has one of the most unusual 'side dishes' I have ever experienced, with a sweetbread 'confit' in duck fat and finished with honey basking in a fermented onion and cumin foam. There are no words…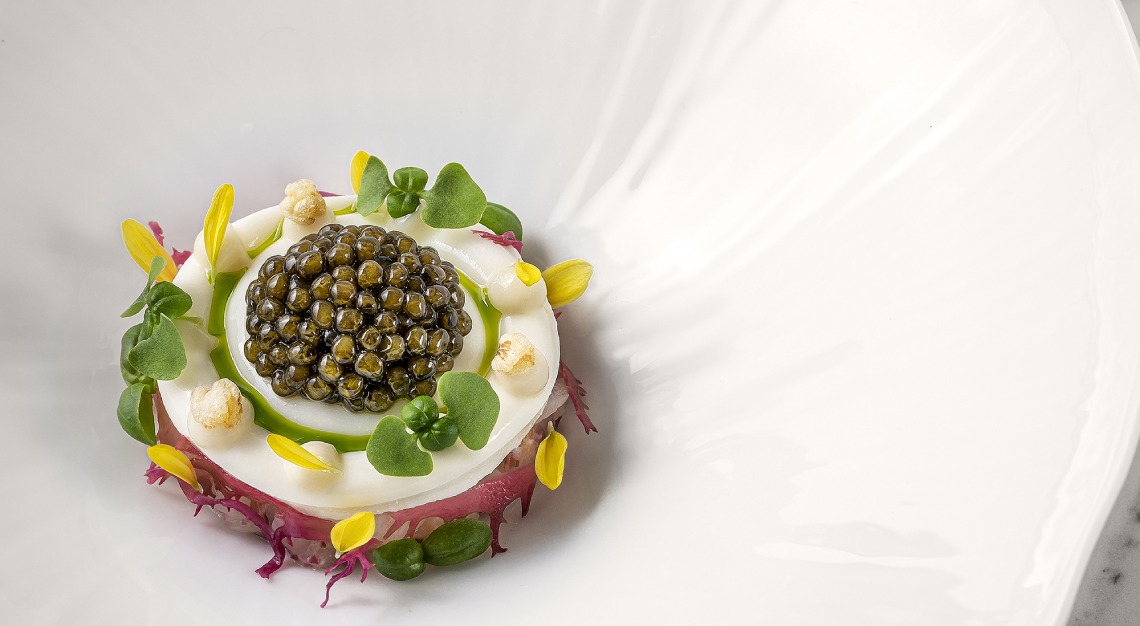 I'd love to be able to mention the Caviar dish that approaches the sublime, but I have run out of time and space. Suffice it to say that the raw ingredients, once again, are creatively sourced, top notch, and nigh on faultless.
Perhaps now you can understand why I described the cuisine at Saint Pierre as simple and yet complex. It's the little touches; the subtle ingratiation into a dish of ingredients that play such an important role in the overall effect, but take nothing away from the purity and simplicity of the taste and quality of the main event. It sounds easy enough, but it's not. Getting the right balance takes years of experience and innumerable trials and errors. Stroobant has that experience, along with a passion for good food and a commitment to sharing his expertise for the delectation of others. That seems to be at his core – one he works hard on in his yoga practices.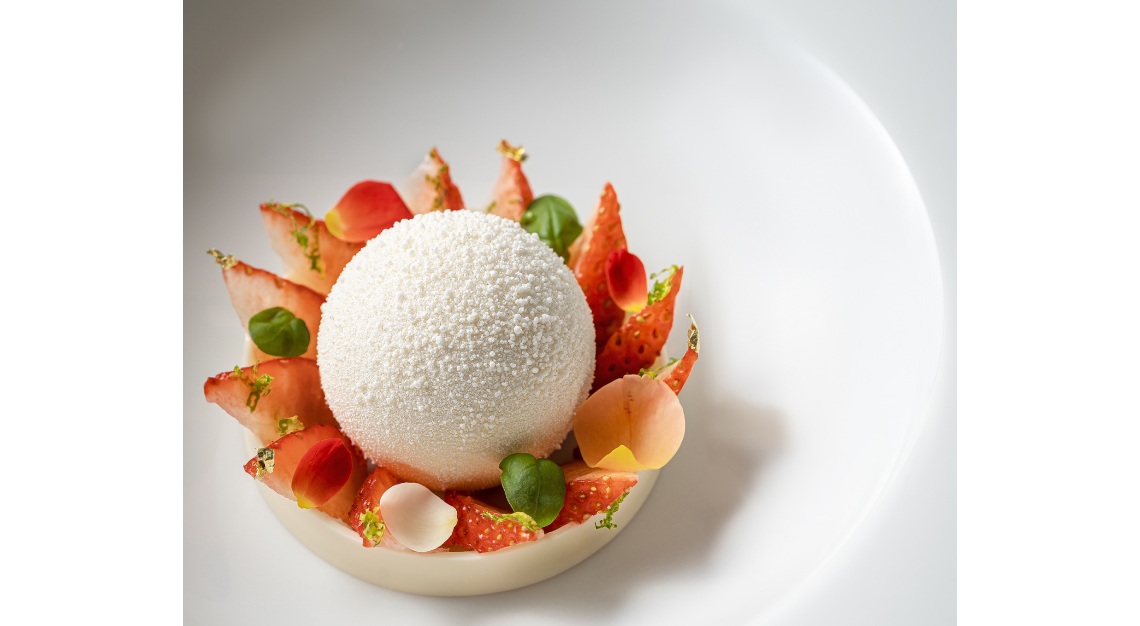 Emmanuel Stroobant is a lean, mean cooking machine who would be almost impossible to carbon date were it not for the furrows on his brow and a face that looks lived in, but comfortably so. With a life philosophy carried through into his conception and preparation of food, visitors to Saint Pierre (and their taste buds) should embrace the new menu and some quite exquisite dishes with equal passion.
Saint Pierre
1 Fullerton Road
One Fullerton, 02-02B
Singapore 049213
Tel: +65 6438 0887