These safari camps from Kenya to Indonesia provide smaller, more focused glamping experiences for nature lovers
North Island, or Xuxuga, sits in one of Botswana's prime safari locations, right at the top of the panhandle. The waters of the Okavango Delta slosh through year-round, making the soil rich and damp; riverine forests edge the island, while plush grassland covers the interior of its 1,222 square kilometres. These natural assets keep it teeming with game, especially predators such as leopards, cheetahs, and lions. Each year, 18,000 or so elephants trample through, following a corridor that stretches up to Angola, and the area's waters are consistent enough that mokoro trips—silent glides along the Delta in the local canoe-style boat, spying more than 450 different bird species—are also a staple.
No wonder that luxe-safari operator Natural Selection, a Botswana specialist, eyed this as the site for the latest of 13 camps it operates in the country. But this newest addition is radically different from the traditional expedition template: North Island Okavango, which recently opened with just three rooms (a fourth and final villa arrives early next year) is a microcamp.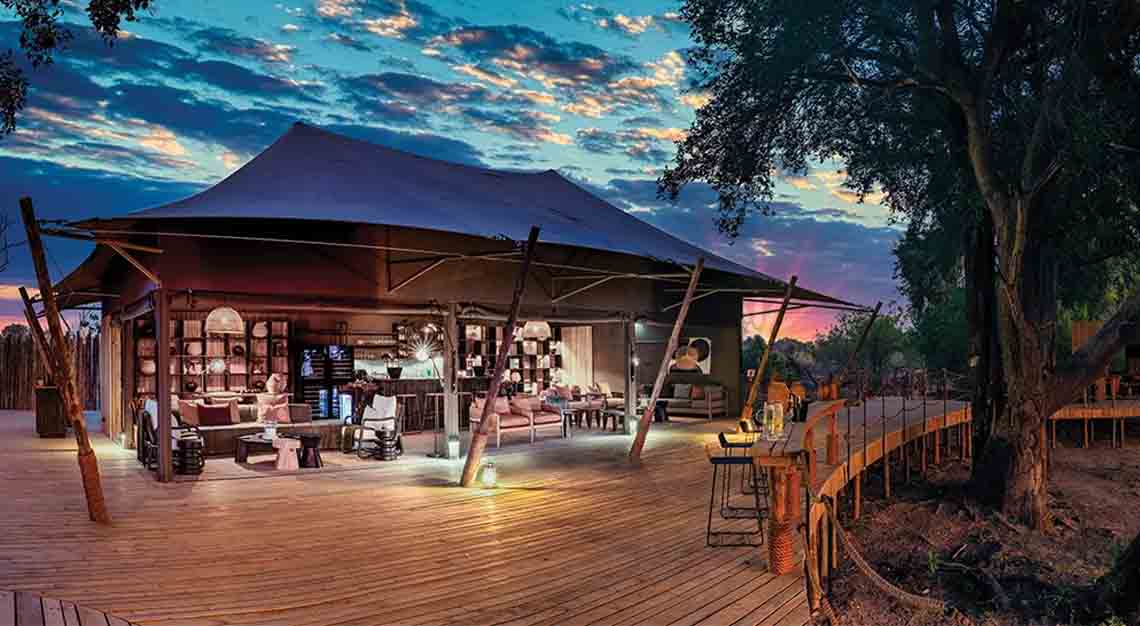 "We could have built a 12-room camp," cofounder Dave van Smeerdijk tells Robb Report during an exclusive preview, "but we chose to build a much smaller one, somewhere that's both more intimate and flexible." It's a footprint (and business model) that's newly emerging in the broader ultra-luxe adventure space.
A sister site, Duke's East, opened elsewhere on the Delta this spring, with just four tents ranged around an ebony and leadwood tree grove. Sitatunga Private Island, also in Botswana and a new arrival this summer, has three suites, all built from recycled materials and with a basket-shaped design inspired by the local Bayei fishermen. The five-room Fuzz's Camp in north Kenya is a birder's dream, also ideal for fishing and horseback riding. Outside the African-safari space, consider Bawah Reserve's Elang Private Residence, in Indonesia, a standalone offshoot of the main hotel situated on its own island, with six cliffside lodges. Then there's the six-pod Echo Camp, operated by White Desert, which offers the chance to overnight in Antarctica, or the soon-to-open AndBeyond camp in Punakha, Bhutan, which will offer just eight glamping rooms close to the winter home of the Bhutanese royal family.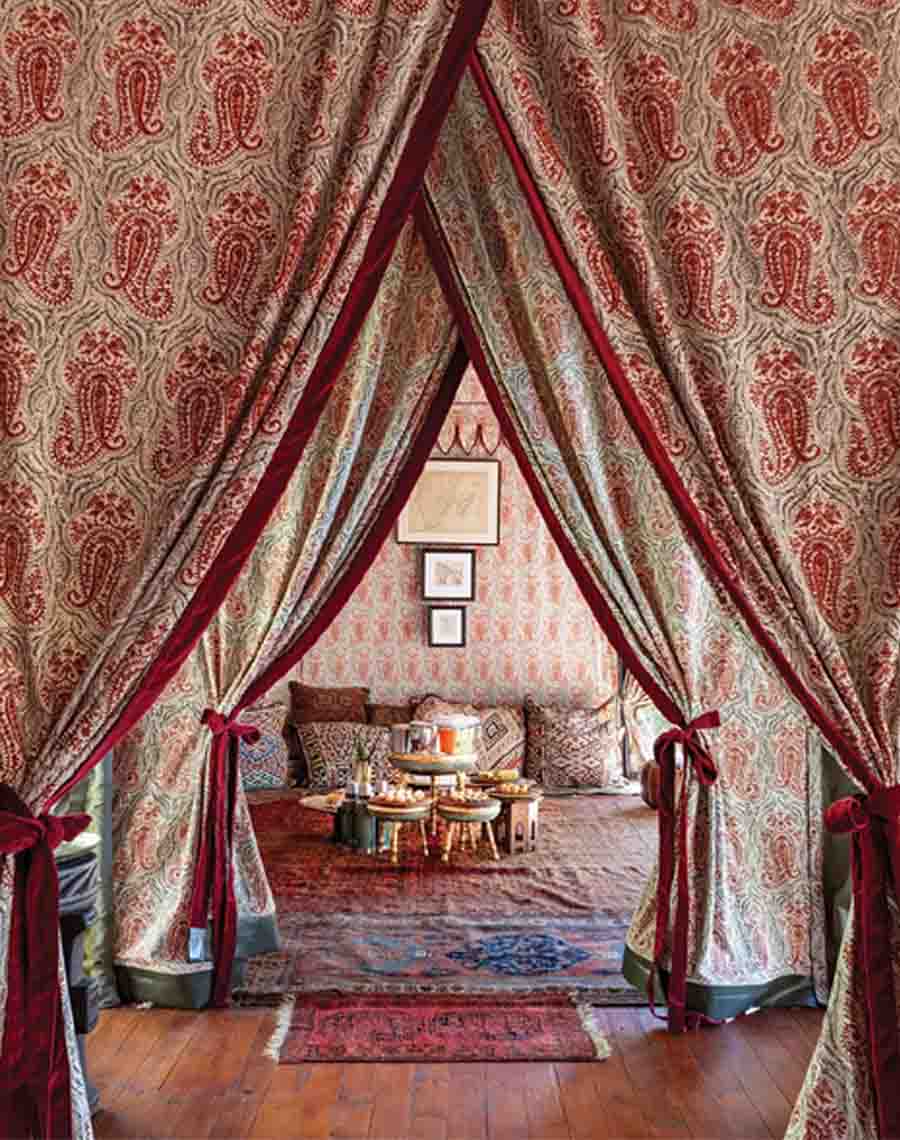 Van Smeerdijk says the shift is driven by consumer behaviour. Safaris have long been prime for buyouts, where a multigenerational group might commandeer 15 or so rooms for exclusive use. The pandemic-induced preference for privacy, though, has brought that idea to a wider audience and to smaller groups—a new niche that microcamps can occupy. He adds that, in Covid-19's wake, buyout requests at their camps have increased around 100 per cent, making it imperative to design properties that can be easily (and affordably) booked by a single client. Cannily, the footprint is modular enough that North Island's four rooms will seem equally private should they be reserved individually, too.
Christopher Wilmot-Sitwell runs Cazenove + Loyd, a firm focused on buyouts, who says there's even greater demand now—perhaps 50 per cent more than in pre-pandemic times. Camps such as North Island, he notes, act as entry-level options for safari-mad families trading up from a traditional resort for the first time. "It's about controlling your own environment—maybe you want to do things in a way that wouldn't suit other people, and you can choose to do the safari in your own fashion," he says. "The manager of the lodge is absolutely at your disposal."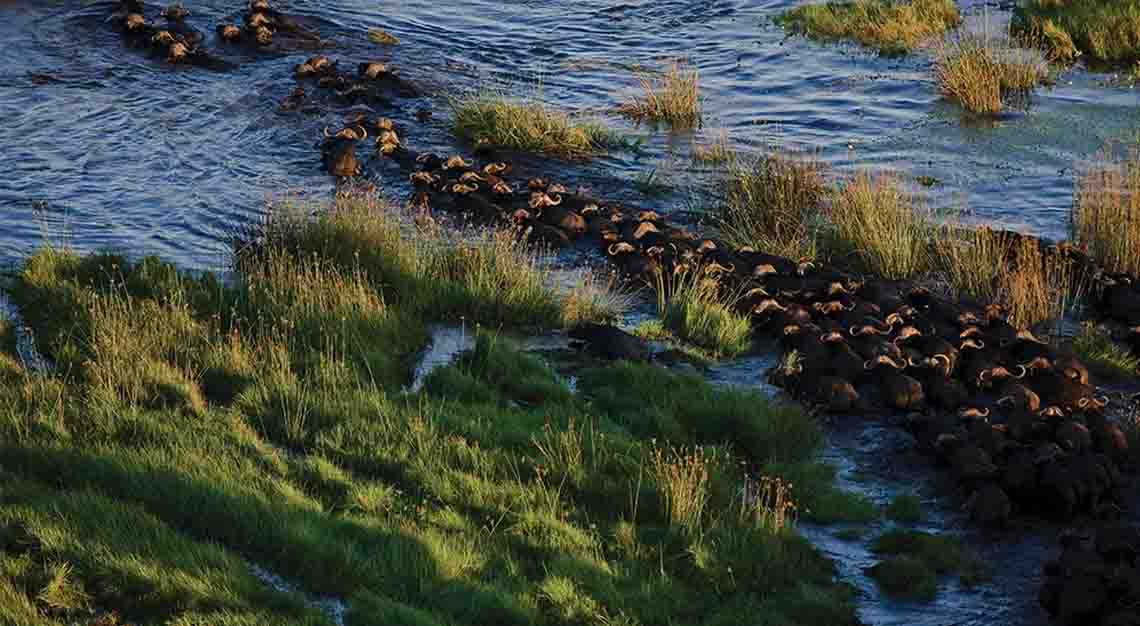 Why not bring your own wine to stock the cellar, for example, or carouse late into the night and skip the morning's activities entirely, opting instead for a leisurely brunch? Many have long paid premiums for private game-drive vehicles to avoid a mismatch with the needs (or personality) of a fellow guest; a microcamp expands that safeguard to the entire experience. "Part of it is protecting yourself from other people, part protecting other people from how you want to do things," says Wilmot-Sitwell.
Natural Selection is certainly banking on the long-term viability of microcamps, with plans for similar sites in Botswana as well also next door in Namibia, on the Skeleton Coast. "People will pay a premium for privacy like this," says van Smeerdijk, who doesn't levy a surcharge for buyouts at North Island (another departure from industry norm), as it's designed for takeovers. "And for the quality of the experience, it's not such a radical extra cost."
This story was first published on Robb Report USA