An SAV with the heat; a rockstar on the streets
If you're looking for a car that incites 'rubbernecking incidents', look not further than the BMW XM. Developed independently with no conceptual baseline found in the BMW model range, the BMW XM is a high-performance car that has the trappings of a Sports Activity Vehicle (SAV) that boasts a cutting-edge drive system tech.
This is a fresh interpretation of the SAV concept for the high-performance demographic. You want a car that's 'unconventional, courageous, expressive'—the sort of word salad spouted by the quarter-life crisis-inflicted and/or adopters of the carpe diem mindset? The BMW XM might be the vehicle for you.
Under the hood lies an eight-cylinder combustion engine that's supported by an electric motor with a newly-developed endurance racing car from BMW M Motorsport, the BMW M Hybrid V8. Delivering an overall system output of 653hp that's generated by the combo of the V8 combustion engine with up to 489hp and the electric drive system with up to 197hp.
The M Hybrid drive system is the first plug-in hybrid drive system from BMW M and fuses future-focused qualities with traditional virtues. It now enhances the BMW XM's performance with an even faster power delivery and significantly improved efficiency.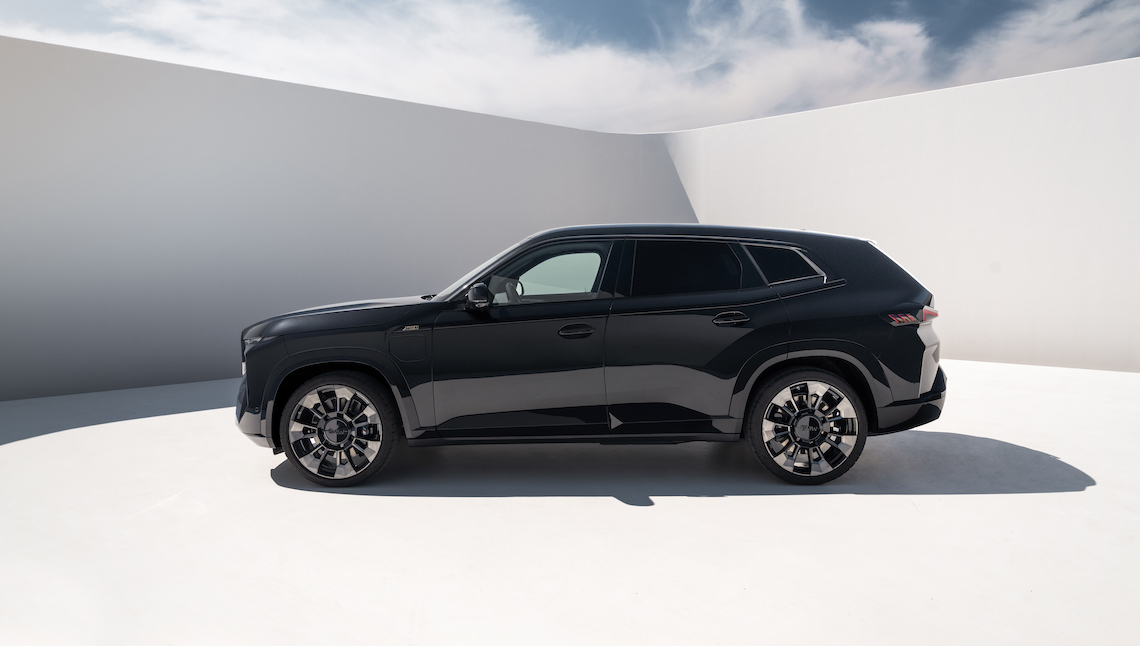 Let's talk about the exterior: it calls to mind the a mid-engined sports car, the BMW M1. The front has the Iconic Glow-illuminated kidney grille and thin daytime running lights. There's something sexy about this build of the vehicle that bespeaks of power and still has the streamlined aesthetics that suggests a sleek road performance.
It's weird that many of us operate by a binary system; that to have something, it has to be at a sacrifice of another. The BMW XM is a game-changer in the world of high-performance cars. A hybrid that bridges a beautiful exterior and a souped-up drive system; an SAV concept and a Its unique character, expressive appearance, and cutting-edge technology set it apart from the rest. The M Hybrid drive system and its extravagant design make the BMW XM a fresh interpretation of the SAV concept for the supercharged segment; between excellence and luxury. You can have your cake and eat it too.